Feature
5 reasons why 2020 could be Ferrari's year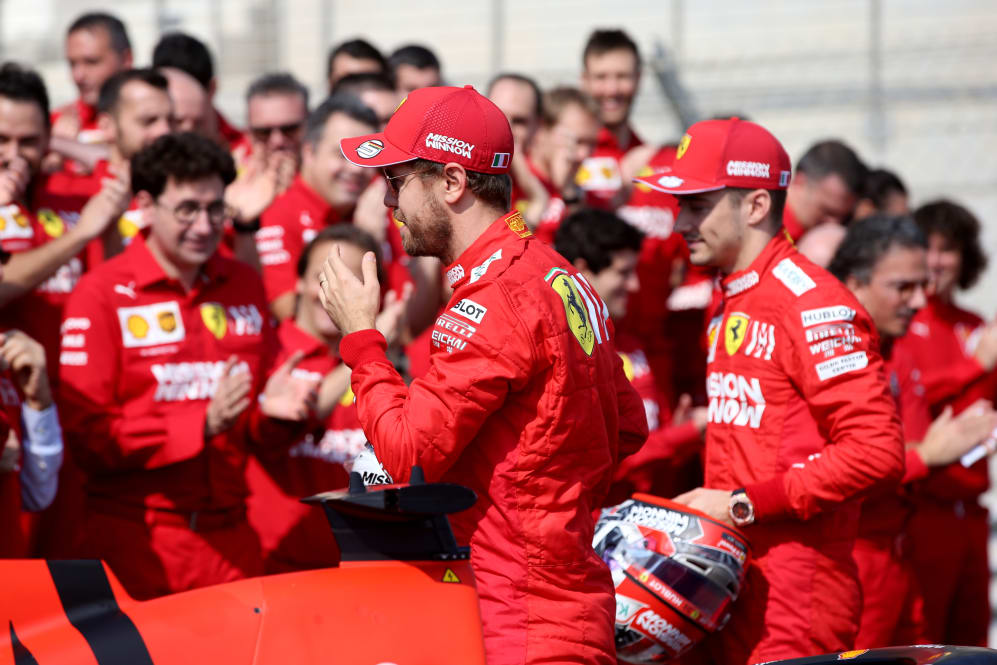 Passion. It oozes through the halls of Maranello, home to the world's most famous racing team – Ferrari. It's what motivates the hundreds of staff to get up each morning, despite having failed to win a Formula 1 constructors' championship since 2008 – a barren run of 11 years. No matter how hard they fall, they always get up again. And on the dawn of another new season, that belief remains: this will be their year. Weakening Mercedes' vice-like grip on the championship will not be easy, but there is a renewed sense of optimism at Ferrari – and there is good reason for it...
1. Internal stability
The Prancing Horse had the best car for much of 2019, particularly in qualifying with Charles Leclerc's tally of seven pole positions a marker for the season. But their race form wasn't good enough, with strategy, pit stop errors and driver mistakes undoing their hard work. It also took them too long to unlock the potential of the car – and by the time they did, the race for both championships had been run.
READ MORE: Can Red Bull be genuine title contenders in 2020?
The Ferrari of old would have wielded the axe in disgust over the winter. Second – where they have ended up in four of the last five years - has never been good enough. But this year, they've taken a new approach. The axe has been left in the box. Instead chairman Louis Camilleri – who has only been in the job for 18 months – is playing the long game.
"We are very much focused, Mattia (Binotto, Team Principal) and I, on the longer term," he says. "You don't build the team overnight. We've said quite frequently that this is a young team in the sense that we have a lot of experience and talented people. However, a lot of them are new to their specific jobs and responsibilities.
"So we need patience, we need stability and serenity because if you look back in the history of Formula 1, where teams have done very well, be it McLaren, Ferrari in the good old days, Red Bull or today Mercedes, there is one common thread, which was that there was a lot of stability within the team and therefore they learned to work very closely together. That is something we are very focused on."
Patience isn't a trait you often associate with elite sport, not least F1, so it's refreshing (and brave) that Camilleri is employing such a tactic. Reducing the threat of the axe should, in theory, ease the pressure on the team's employees and allow them to take risks, push the boundaries and gel as a cohesive unit that can take the knockbacks an F1 season brings and then rebound in a coordinated and efficient fashion. "Yes, we made some mistakes," adds Camilleri. "But, from my experience, you learn from mistakes."
If there is anything we have learned this season is that to win, we need to be perfect in all the areas
2. Financial clout
As in any elite sport, the better funded you are, the more you can invest in resources, infrastructure and talent – and that tends to have a positive impact on your performance. Ferrari have long been the best-resourced team in Formula 1 – and that looks set to continue, particularly considering their hugely successful year on the road car side of the business – which included the launch of the SF90 Stradale hybrid, a machine that has more software than an Airbus A350 airliner.
READ MORE: Ferrari on what went wrong in 2019 – and what they've learned for 2020
"We're about to close another record year," said Camilleri when speaking from an overall company perspective at the Ferrari Christmas lunch in December. "We did pretty well on all the metrics, volume, revenues, income, cash flow. So you'll see a lot of smiling faces around here.
"We're also prepared to invest, and luckily the car business can support those investments, not only in terms of people, but also in terms of infrastructure. One example is, you've probably seen cranes out there which are building a new simulator."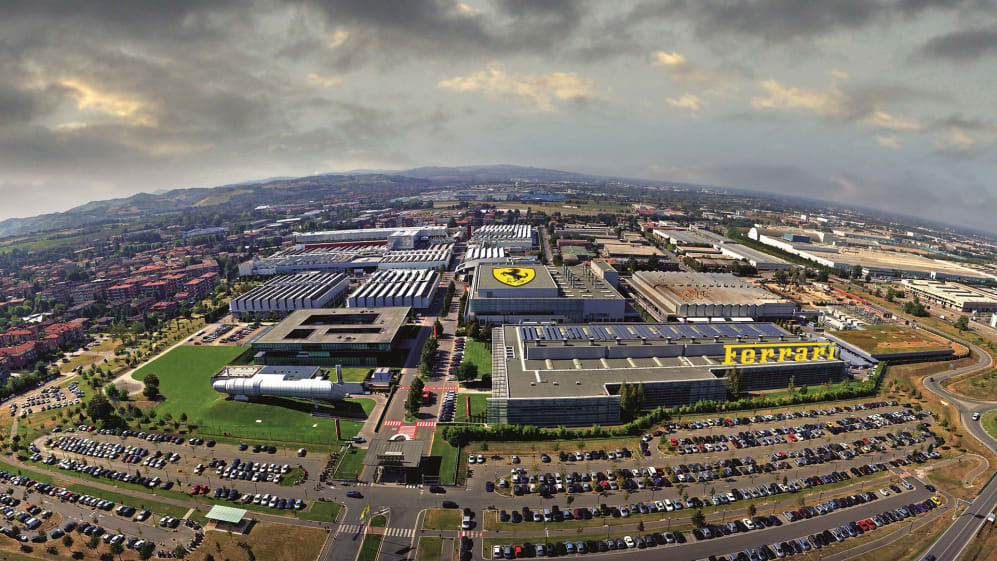 Following a reduction in wind tunnel testing time, the simulator – along with CFD – has become an integral pillar of a Formula 1 team's development strategy, so this new piece of tech is huge, not only for the development of their 2020 machine but also looking ahead to next season, when the sporting, technical and financial regulations will be overhauled.
It's this piece of kit which should, in theory, help the team make overnight gains from Friday practice to qualifying, with Pascal Wehrlein pulling an all-nighter in the simulator back at base. It should also aid correlation to on-track developments brought in through the season and helping them understand any problems they may incur.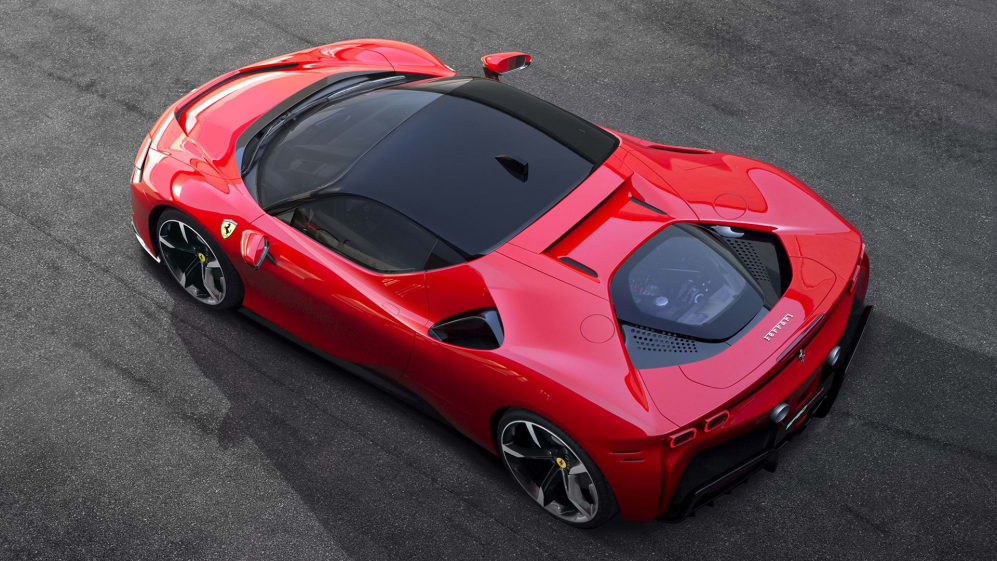 3. Inherent speed
Taking until the Belgian Grand Prix, after the summer break, to clinch their first victory of the year and only winning three in total is not the kind of form you'd expect from a team that had looked like the ones to beat in pre-season testing. But there are positives to take. Firstly, they led 406 laps in total, which is 32% of the total laps in the championship. That was less than Mercedes but more than Red Bull – who equalled Ferrari's win tally with three. So this shows the raw speed was there.
The other positive is that they were able to recover mid-season, not an easy feat when testing is limited. Just look at Haas, who struggled all year long with their car and ended up running a version of the specification the ran at the first race of the season in the finale. Ferrari managed to turn things around as well as identifying the areas where they must improve. Fortunately, it's easier to eliminate driver, strategy and pit errors than create an inherently fast racing car.
The reason for not winning more was we were not reliable enough, because of some drivers' mistakes, because of some strategy mistakes
"We were under a lot of pressure, but the team remained united," says Binotto. "We were able to address what have been the issues and even if we have not closed completely the gap, especially in cornering I believe that in the second half of the season we addressed positively the problems we had, and this is showing that the team is capable of developing and moving in the right direction. So I think that's the positive of the season.
"The reason for not winning more was we were not reliable enough, because of some drivers' mistakes, because of some strategy mistakes. If there is anything we have learned this season is that to win, we need to be perfect in all the areas. The only times we won, we have been perfect in every area - team strategy, drivers, car reliability, and this shows the level of competitiveness that we are facing at the moment."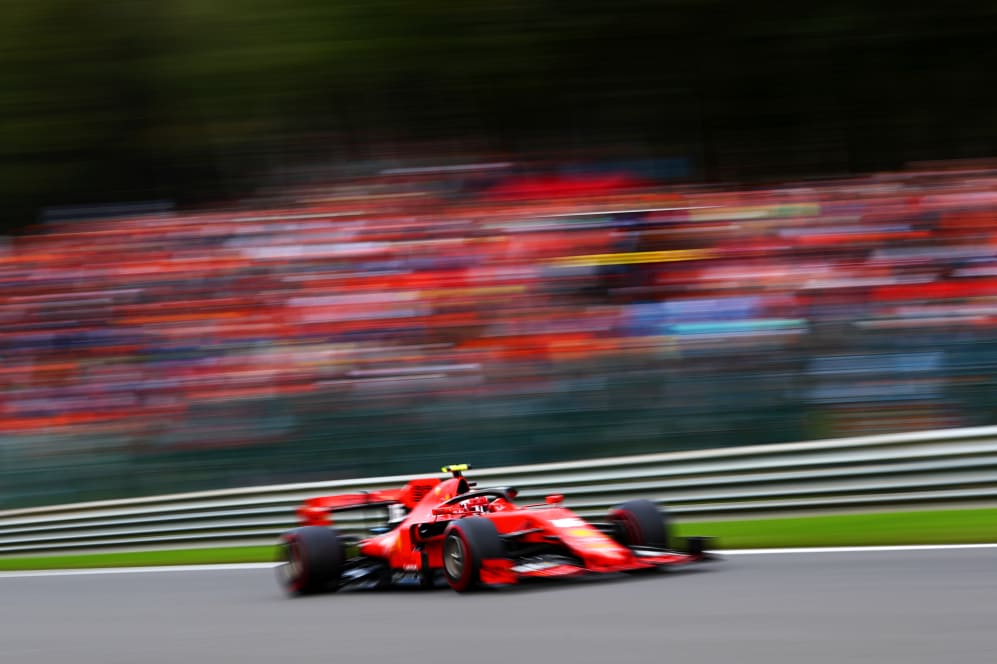 4. Renewed faith in drivers
Ferrari suffered growing pains on the driver front last year, with rising star Charles Leclerc quick straight out of the box and instantly a worthy adversary – and often the stronger of the duo – to four-time world champion team mate Sebastian Vettel. Tension built through the season culminating in a collision at the Brazilian Grand Prix that forced both into retirement. It was painful to see – but Camilleri has taken the glass-half-full approach and sees the positives.
"They both realised that Ferrari was the big sufferer in this collision that they created," he says. "And I actually think going forward, it gives Mattia a much better way of managing them, but also renders them significantly more receptive because they realise how they screwed up."
READ MORE: I've learned so much from Vettel in 'dream' debut season – Leclerc
In Leclerc, Ferrari have their future and he showed on enough occasions last year that he is ready to kick on and lead the team – if required. It's why they moved to lock him down for the foreseeable future, slapping away any who might attempt to get their mitts on him.
"Charles has a lot of talent," says Binotto. "I think he has surprised even ourselves as to what he was capable of doing. And the most encouraging thing is as the season unfolded, he became stronger not only as a driver but as an integral part of the team, and for us that's very important. He has a great relationship with the team and continues to build upon it. So that's my perspective."
Last year, he was asked to move aside on more than one occasion early in the season for Vettel. It might be the other way around this year, with Vettel enduring a tricky opening two-thirds of the year, before rebounding with victory in Singapore that lifted his confidence. For now, Ferrari are backing him and if he can reward that faith, they will find themselves with two drivers who can score consistently enough to bring home the constructors' crown if they have a car to do so.
"He's got a lot of experience," says Binotto of Vettel. "[He is] central to our project. He has been uncomfortable with the car at the start of the season, certainly in terms of braking instability that I was mentioning and I think that somehow is based on the speed as much improvement for where the cars come together. The challenge for him has been a good benchmark as well, because having such a fast team mate gave him some headache.
READ MORE: 'Women should be part of Ferrari Driver Academy' – Binotto
"In the first part of the season he has been put under a lot of pressure. He reacted very well in the second half. Certainly the victory in Singapore has been key for him, not only for the victory itself, but the trust in the team, as he knew that he could count on the team for help, if necessary.
"In the second half of the season when he certainly had a lot of overall confidence in the car, I think he has been very fast. And if you look at his race pace he is very similar to Charles, who has been faster in qualifying instead."
Our car next year is aiming for a lot more downforce, by having more downforce, certainly more drag,
5. Stable regulations
This, of course, is the biggest factor. A stable set of regulations works in Ferrari's favour as it reduces the number of unknowns. Their car last year was strong, if a little complicated to understand. Their decision to pursue a low drag philosophy made them menacing on the straights – but ultimately hurt them overall so it's unsurprising their focus for 2020 has been to go the other way and add downforce.
"Our car next year is aiming for a lot more downforce, by having more downforce, certainly more drag," says Binotto. "We are not expecting to be as far [ahead] on the straight as we have been. But you never know what the others are doing. The things that we learned, we recognised that we need to have certainly more downforce. As we saw at the end of the season because still there is a gap to close."
READ MORE: Could Ferrari sign Hamilton for 2021?
In a bid to get out of the blocks and diagnose any potential problems quickly, Ferrari have opted to launch their car early – as it stands, a February 11 launch puts them ahead of any other team. The idea is to have a base car to show off to the world before an intensive series of bench testing before the car hits the track in pre-season testing.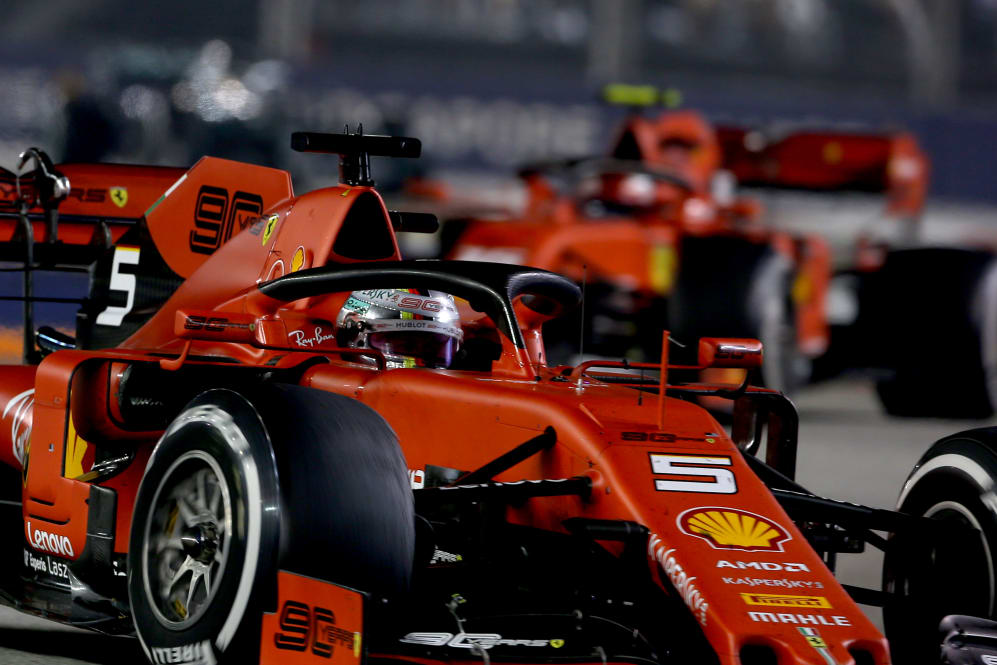 What of the power unit, which emerged as the class of the field in 2019 – ending Mercedes' run of dominance in the hybrid-turbo era? Keen to make even more gains, Binotto says Ferrari are making "quite significant changes" to the engine.
"We have changed by quite a lot our power unit as well in terms of architecture, the cylinder," he says. "It's quite a big review just to show that here again, there is much that can be done."
All eyes on testing, then, to see the first signs of whether Ferrari have been able to build on all these factors and create a racing outfit that is capable of ending Mercedes' dominance of the formula and bringing the world championship back to Maranello.