Ferrari targeting top six in qualifying for remainder of season after Portimao upgrades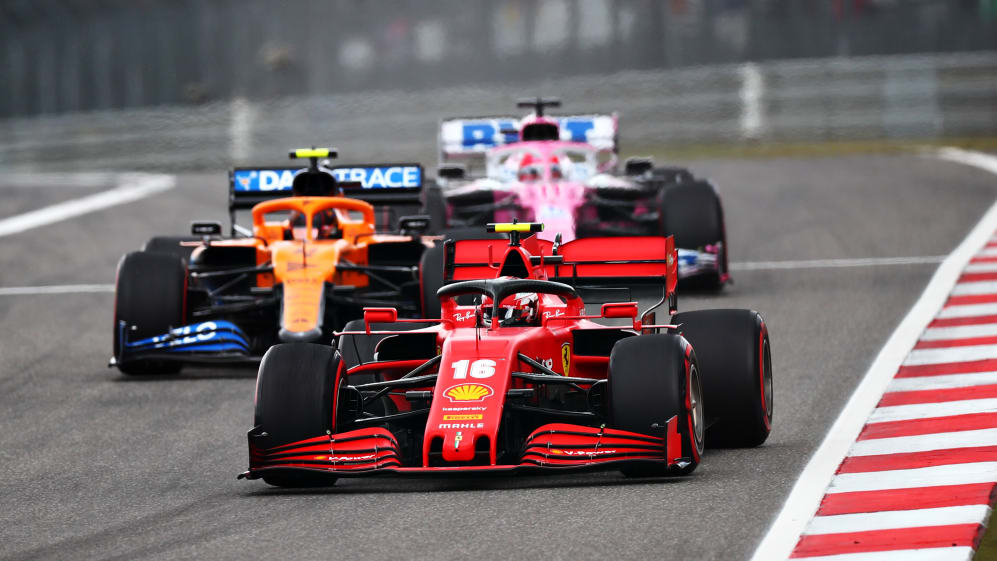 Ferrari will bring new upgrades to Portimao for the Portuguese Grand Prix this weekend – with the team having stated their aim to qualify on at least the third row of the grid for the remaining six races this season.
Having taken nine pole positions in 2019 – just one fewer than Mercedes – Ferrari have started inside the top six just five times so far in 2020, and never higher than fourth.
READ MORE: Ferrari prep Portimao upgrades as Binotto says development is 'going in the right direction'
But with the team set to bring upgrades this weekend, to supplement those seen on the SF1000 at Sochi and the Nurburgring – and which helped Charles Leclerc take fourth on the grid for the Eifel GP – Head of Performance Development Enrico Cardile laid out Ferrari's goal for the remainder of the year.
"We already introduced a few small modifications to the car's aero package in Sochi and added others at the Nurburgring," said Cardile. "In Portimao we will have a further update, mainly to the diffuser, completing the programme set out over the past few months.
"The most important thing is to get confirmation that our development is on the right track. Indications from the past few Grands Prix are positive and we hope the same will apply this weekend. We have to consider that, more than ever this year, development is aimed at the following season. All the same, we still expect to see a performance improvement with the SF1000.
READ MORE: What did we learn from the Eifel GP about 'phase two' of Ferrari's upgrade package?
"It would be very useful to at least find ourselves heading the group of cars and drivers currently fighting within just a few tenths for places four and lower. Only a couple of times this year have we been able to fight for a place in the sun on the second or third row, and our aim between now and December is to be consistently fighting for those places. But then, precisely because this part of the grid is so close, it takes hardly anything to find yourself fourth or twelfth, but that's all part of the game."
One silver lining for Ferrari is the fact that their current lowly constructors' position of sixth would afford them more time in the wind tunnel to develop their 2022 car next year, thanks to F1's new 'sliding scale' aerodynamic testing regulations.
But despite that, Cardile was adamant that the team would do everything in their power to finish 2020 as strongly as possible, with Ferrari currently 34 points adrift of fifth-placed Renault – and just 13 points ahead of seventh-placed AlphaTauri.
"The difference [in wind tunnel time] won't be huge, but in Formula 1, each minute of testing, be it on track, on the test bed or in the wind tunnel, is precious," said Cardile.
"However, I'm not joking when I say our aim is to make up ground this year. When we look at the standings, seeing ourselves down in sixth place hurts and we are well aware that it is not a position worthy of Ferrari. We absolutely want to improve, for us and for our fans who still support us with passion, even at difficult times like the ones we are going through now."