Feature
DRIVER MARKET: F1's silly season for 2022 has already begun - but what are the big stories?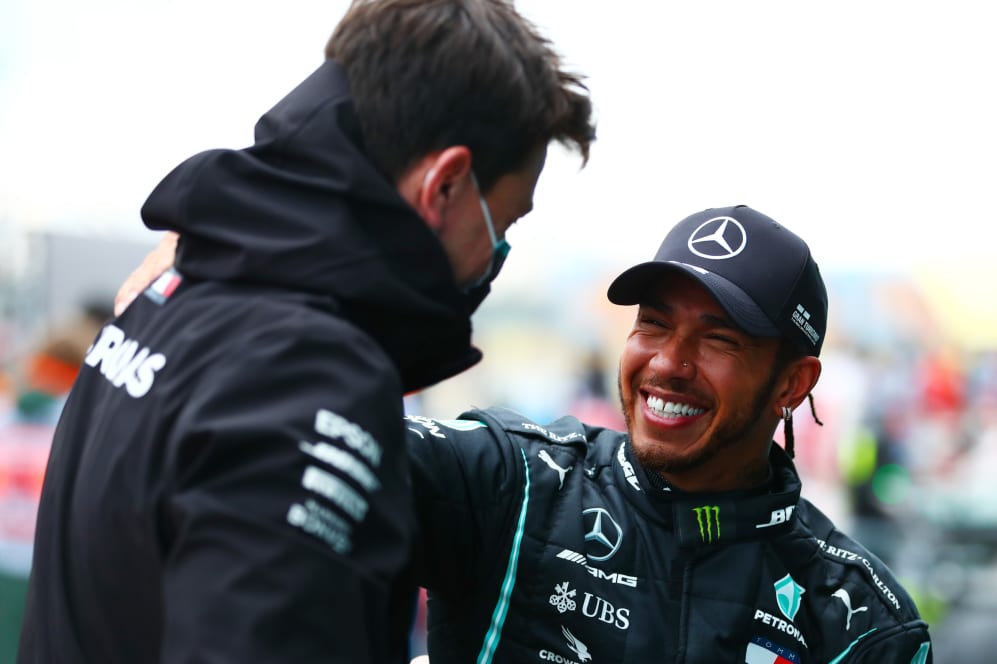 When Lewis Hamilton signed a one-year contract in February, it was inevitable that within weeks of the season starting, he and Mercedes boss Toto Wolff would be asked with regularity about the plan beyond the end of this campaign. And so it has transpired. So where do they stand? And what other driver market noise is starting to bubble up?
Hamilton and Wolff targeting earlier talks
Hamilton and Wolff do not want a repeat of what happened last time around, when contract talks dragged through last season, into the winter break, and then the early part of this year.
There was never any fear for those involved that it wouldn't be done – everything was pretty much sorted in January it's believed - but it was annoying that they couldn't put it to bed completely, get some uninterrupted downtime and forget about it altogether rather than having little details hanging in the air.
READ MORE: Hamilton wants new Mercedes contract agreed by summer break after 2021 talks 'ruined' off-season
"It ruined my whole winter and I'm sure it wasn't helpful for Toto's, in terms of being out to be off and relaxed, so it felt like we didn't really have much of a break," said Hamilton. "Naturally we don't have to rush anything but I think we have to be sensible and start conversations.
"They're very complex, it's never a super simple procedure and so hopefully soon we can start, as long as it doesn't interfere (with) the actual job. We still have 19 races to do but it would be great to get something in place before the break so then we could, again, be in that break and have a clear picture of the future."
Getting something sorted before the break would be the dream. It's something Hamilton used to do anyway, before the Covid 19 pandemic hit at least. All will be mindful of ongoing talks regarding a potential driver salary cap being introduced, too, that could naturally have implications.
What shape would a Hamilton-Mercedes deal take? Well a repeat of another one-year deal is highly unlikely as it doesn't really work for either side given both want some stability, so expect something along the lines of a multi-year – which usually translates to two years with options.
Win the title this year – and that two-year extension would give Hamilton the chance to make it an incredible 10 world titles.
The battle for the second Mercedes seat
Wolff says Valtteri Bottas will be in the second seat at Mercedes all year, amid speculation the reigning world champions could replace him with Mercedes junior George Russell mid-season. Wolff batted such talk away, joking that they don't intend to play "musical chairs" like a rival might – in reference to Red Bull swapping drivers during the year as they did in both 2016 and 2019.
But what happens with that seat beyond the end of the year is very much up for grabs. Based on Mercedes' approach since Bottas joined the team in 2017, the ball is in the Finn's court. Quite simply, if he delivers consistently week in, week out – they have absolutely no reason to change him.
READ MORE: Critics need to give 'amazing' Bottas a break, says Mercedes team mate Hamilton
Critically, he gets on well with Hamilton – "I think people need to give him [Bottas] a break" the reigning champion said last week - and on his day, is capable of putting the car on pole or taking victory. The trouble is, that day hasn't been coming often enough for his liking. And with a rising threat from Red Bull, Mercedes need the second car not only to score heavily for the constructors' championship but also be high enough up the field to give them strategy options in the fight for victory.
Bottas is playing talk about his future with a straight bat – and does look mentally stronger this year – but he also has the pressure of knowing Russell is waiting in the wings. "It's early days – I haven't thought about next year, really," he said in Spain.
"My full focus is on this year and now, because that's all that matters and normally that will bring a good future. I've no idea and at the moment I don't care - I just want to focus on this year and putting every single thought and every bit of energy I have into that."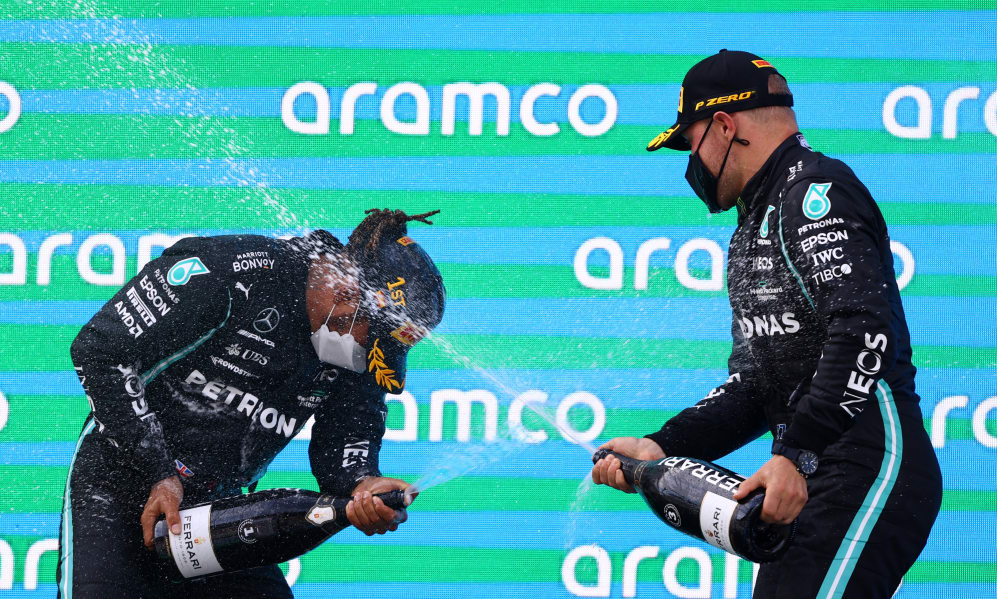 But if he doesn't meet Mercedes' targets, it's very easy for the champions to draft in Russell – who is chomping at the bit to get back in that car after nearly taking victory at his first attempt with them in Bahrain last season – as the Briton's contract with Williams expires at the end of this year.
In theory, Esteban Ocon – who has long been part of the Mercedes family – could make a step up. But his career has taken a different turn since he joined Renault (now Alpine) last year on a two-year deal that ends at the end of the current campaign.
The Frenchman has settled in like a well-fitting glove and is currently outperforming double world champion Fernando Alonso. While turning down the world champions would be a remarkable thing to do, Alpine will be keen to keep him and he does have the opportunity to shape the team going forward. That chance, as a Frenchman, in a French car, might be too hard to turn down.
"Esteban, it's a little bit of a weird situation, because he's been a Mercedes junior for a long time, and he's an Alpine works driver now and that's fact," said Wolff.
"And I think that the situation is good for him there, he's growing, he's putting in the performances, he's French. I mean, all that, it's very much the stars aligned and I think it needs to be Laurent's and Esteban's call first how to continue before we start to give an opinion."
Russell plays the waiting game
If you'd asked George Russell midway through last year how he'd like his career to go in the future, he'd have said he wanted to get in the Mercedes ASAP. That desire was only enhanced when he got to race that machinery as a one-off when Hamilton tested positive for Covid 19 in Bahrain last year – and almost won. It was an understandable position, given Williams were way off the pace, rooted to the bottom of the pecking order, and dramatic change in the short term looked unlikely.
But times are changing for the British team. There's new owners, a new direction and a huge cash injection. It won't be an overnight turnaround, but Williams are a very enticing prospect now. Their mindset is different and it was telling that Team Principal Simon Roberts said in Spain that "we're going to be looking for performance and performance comes in drivers as well as the car" regarding the new era for the team.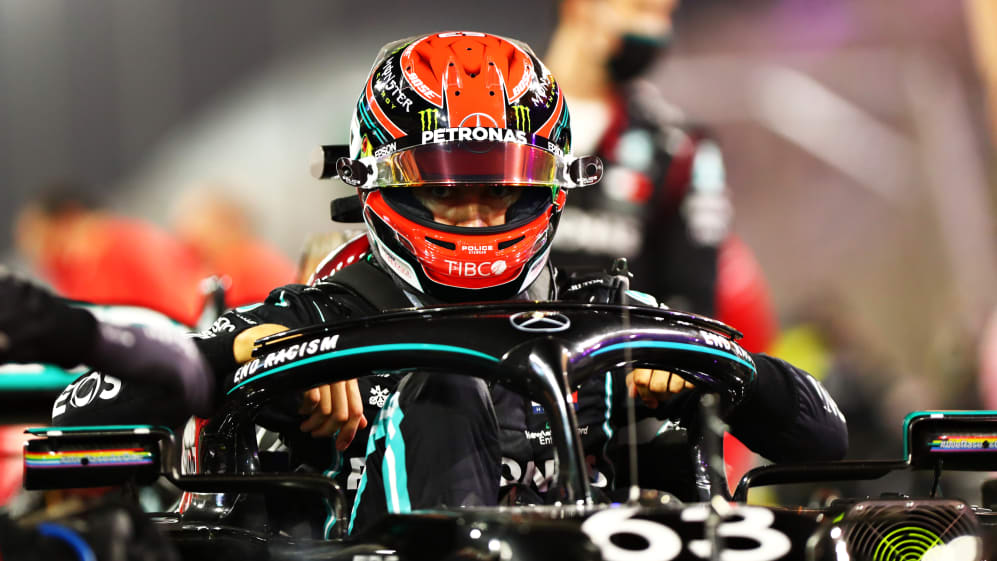 That is a step change from an acceptance that they had previously needed youth, ideally with financial backing, to primarily ensure survival. Russell, known as 'Mr Saturday' for his ruthless consistency in nailing strong qualifying performances, would fit that mould of drivers who bring performance, so Williams will no doubt be keen to keep him. And Russell might feel that Williams is a good place to be going forward if he is made to wait again by Mercedes. It won't be lost on him either that the last two Mercedes juniors – Ocon and Pascal Wehrlein – have so far failed to make the step up.
Williams could be a very attractive proposition in the years to come. They were heavily linked with a move for Sergio Perez last year, before he signed for Red Bull. Should Red Bull not renew the Mexican, Williams would certainly be more attractive for him next season. And if Bottas loses his Mercedes seat, a return to the team that gave him his debut wouldn't be so much of a drop if they capitalise on the investment that is currently being pumped in.
Ilott holding out hope of F1 debut
Alfa Romeo's 2022 line-up is among one of the most intriguing on the grid, with both Kimi Raikkonen and Antonio Giovinazzi's respective contracts up at the end of the year.
One of those seats has in recent years been assigned to Ferrari, to fill with a junior driver, with the Scuderia throwing its weight behind Giovinazzi for a third straight campaign.
However, they also have Callum Ilott - Ferrari's test driver - in the frame, the Swiss team having an opportunity to evaluate him closer through his reserve role that he shares with Robert Kubica and which will include a series of FP1 appearances this year.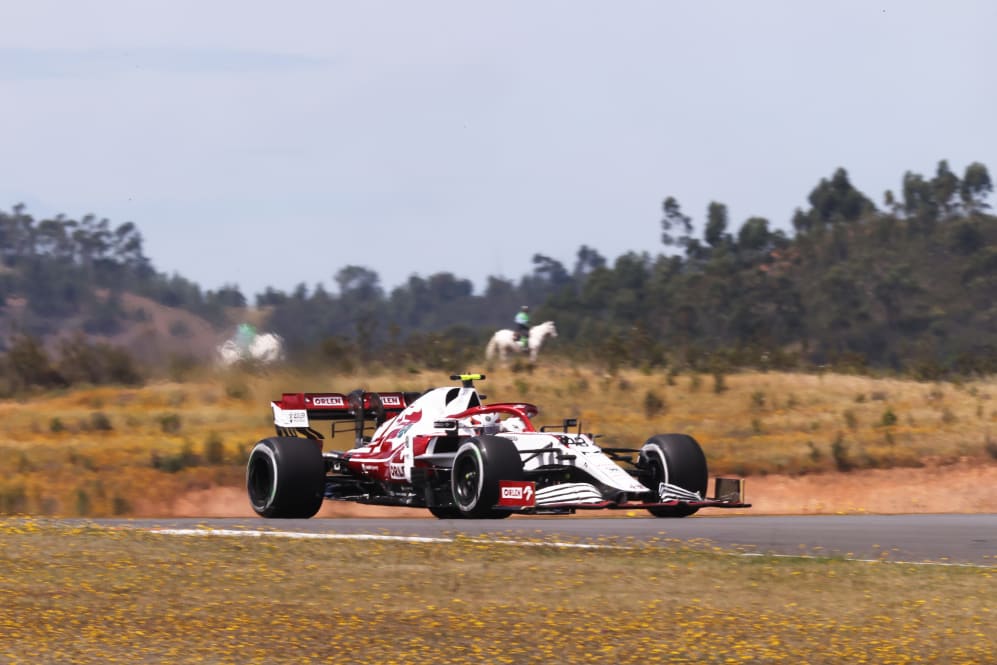 READ MORE: 'Nice to be thrown in the deep end' says Ilott as he remains coy on Alfa Romeo race chance following FP1 debut
When asked about Ilott's chances of stepping up in 2022, boss Fred Vasseur moved to put the brakes on chatter about his drivers saying: "Guys, we did three races in 2021! We will see in the course of the season.
"He will do some other FP1s and then we will decide for the drivers but as we did in the past, we are used to taking the decisions by the last quarter of the season and we won't do it before."
That decision will almost certainly be linked to what shape the team takes into 2022, with the Alfa Romeo sponsorship of the Sauber-run team expiring at the end of the season.
"You have to ask the question to Alfa Romeo first but we are in discussions for the future and I think that the brand and the name Alfa Romeo is an iconic one, it's an important name also for the group and the history of the brand is directly linked to F1 and I hope that we will be able to continue together," said Vasseur.