Podcast
Ferrari's Jock Clear on working with Mick Schumacher – and why the Haas rookie has surprised him in 2021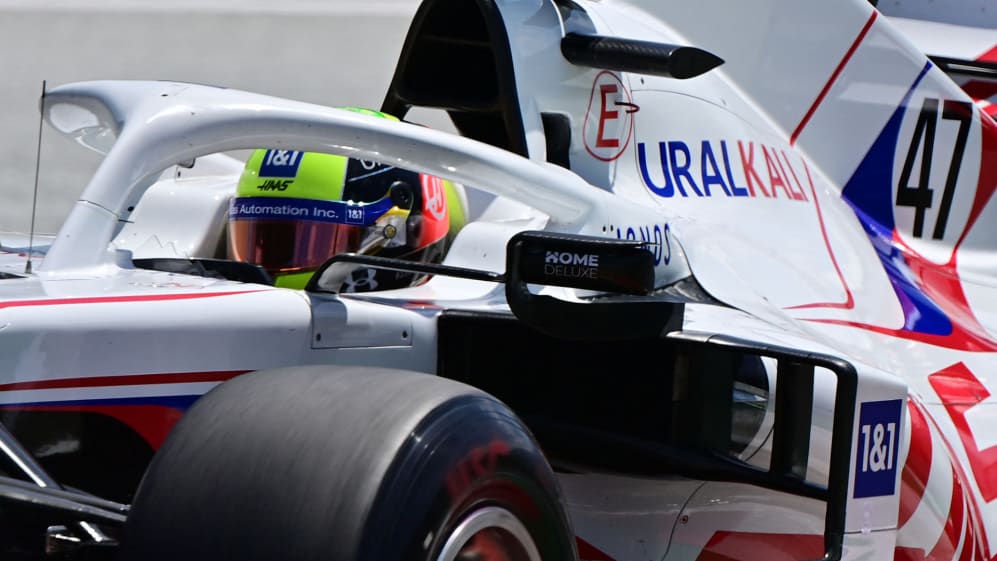 He's worked with Lewis Hamilton, Michael Schumacher, Jacques Villeneuve, Nico Rosberg and a plethora of other drivers but Jock Clear's latest role is to help a new generation of talent, including the likes of Charles Leclerc and Mick Schumacher. In the latest Beyond The Grid podcast, Clear talks about the young Schumacher's greatest qualities – and how the Haas rookie has fared in his first season.
Clear's current remit as Senior Performance Engineer at Ferrari was previously focused on Leclerc's career, but the veteran engineer's brief was expanded to assist Ferrari's Driver Academy roster with development – including drivers such as Callum Ilott, Robert Shwartzman and Schumacher. And Clear said that Michael's son, who entered F1 alongside team mate Nikita Mazepin for 2021, has "surprised" him this year.
DRIVER MARKET: What will Alfa Romeo's 2022 line-up look like?
Asked if he was pleased by Mick's progress, Clear replied: "Yes. And somewhat surprised. Obviously we've worked with him for quite a while now for Ferrari in the young drivers' academy or the Ferrari Driver Academy. We've worked with him for a while and we know him quite well.
"I'm quite impressed with his out-and-out speed this year, to be honest. People said to me at the beginning of the year, 'Yes but how's he going to get on against Mazepin?', and I said I wouldn't be surprised if Mazepin starts off out-qualifying him a few times because Mick takes a while to get up to speed – but actually, not the case."
The driver coach and former race engineer to the likes of Barrichello, Takuma Sato and David Coulthard – and performance engineer to Michael Schumacher at Mercedes – added that Mick Schumacher has a number of traits that would serve him well in any walk of life.
Comparing him to his seven-time champion father Michael, Clear said of Mick: "He's so much like his dad in his mannerisms and his accent and that's quite enjoyable in itself. That reminds me of good days. I thoroughly enjoyed working with Michael.
READ MORE: Steiner says Haas rookies must learn when to take risks with crashes getting 'too frequent and too heavy'
"Mick is similarly such a pleasant young man to deal with. That's not a given; there's a lot of racing drivers, they are successful, they do what they do… Mick is just a very, very pleasant young man to deal with in every way. So, whatever he does in life, he'll be very well served by just being a top bloke and getting on with people."
Listen to the full episode of Beyond The Grid with Jock to find out more about his experience with Mick and Michael Schumacher, plus his years with Jacques Villeneuve and the inside story of the infamous Jerez '97 clash… Find it in the player above, on Spotify, or Apple Podcasts.