Feature
DRIVER MARKET: What will Alfa Romeo's 2022 line-up look like?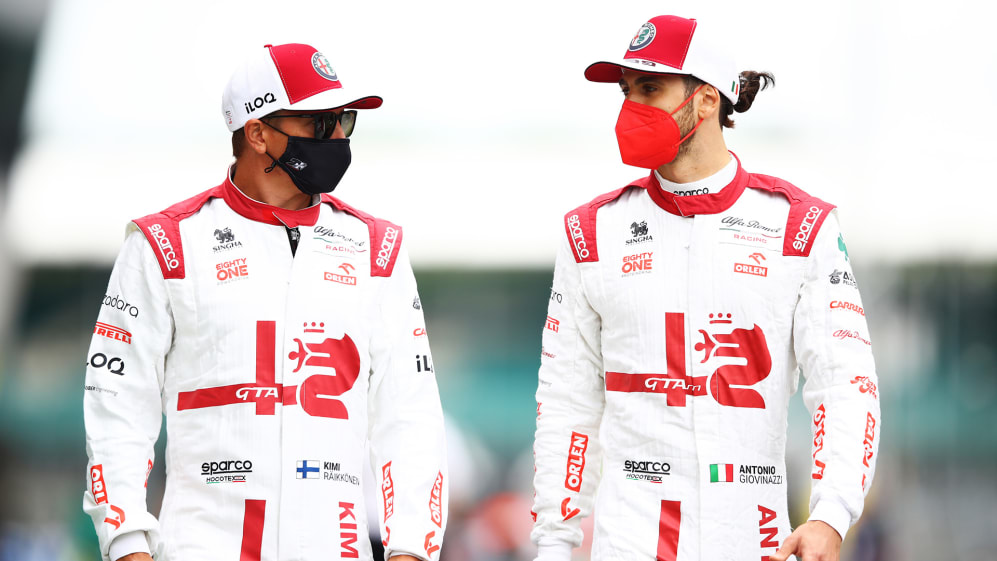 While the majority of the F1 paddock will be taking a well-earned vacation right now, many can't switch off completely as there is still the small matter of their futures to be decided. Alfa Romeo have two seats free for 2022 – but who is going to fill them? F1.com's Senior Writer Lawrence Barretto assesses the key options...
Option 1: Kimi Raikkonen
Alfa Romeo's decision to stick with the team as title sponsor on a fresh multi-year deal improves the chances of Kimi Raikkonen staying on for another season, as the brand is keen on having a world champion on its books.
ANALYSIS: Why Alfa Romeo have committed to F1
The question is: does the Finn, who will be 42 at the start of next season, want to extend his stay in F1 into a remarkable 20th campaign? "When you have a look at the race, and the comments he's doing to his own engineer during the race, I think he has the fire! I'm convinced," says Alfa boss Fred Vasseur when I asked him whether Raikkonen still has the fire in his belly to keep racing.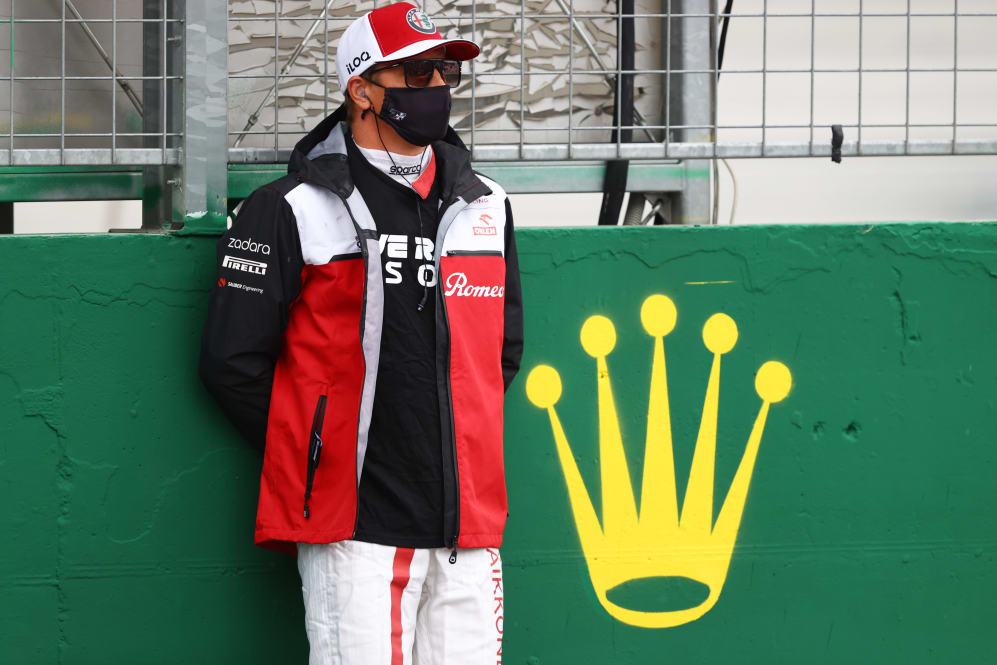 "We will have the decision with Kimi in the next few weeks. We will take the decision together. The relationship is very positive. He's a member of the family, he'sa very passionate guy. And we will take the decision together," Vasseur added.
Raikkonen's form has been disappointing this year, the 2007 world champion scoring just two points – one more than team mate Antonio Giovinazzi, and has openly admitted he has struggled in qualifying. But his experience remains hugely important to the team, while his presence is a motivator. And with new rules introduced next year, he would be a useful person to have around.
READ MORE: The real Kimi Raikkonen - a Finnish perspective on the Iceman
Option 2: Valtteri Bottas
In the search for experience, Valtteri Bottas has emerged on Alfa Romeo's radar for 2022, the Finn potentially on the market should Mercedes opt to promote junior George Russell alongside Lewis Hamilton.
Should Bottas be interested, the Swiss team will know they have a super motivated racer, who is a proven Grand Prix winner keen to prove his ability outside the commanding shadow of F1's greatest ever talent in Lewis Hamilton.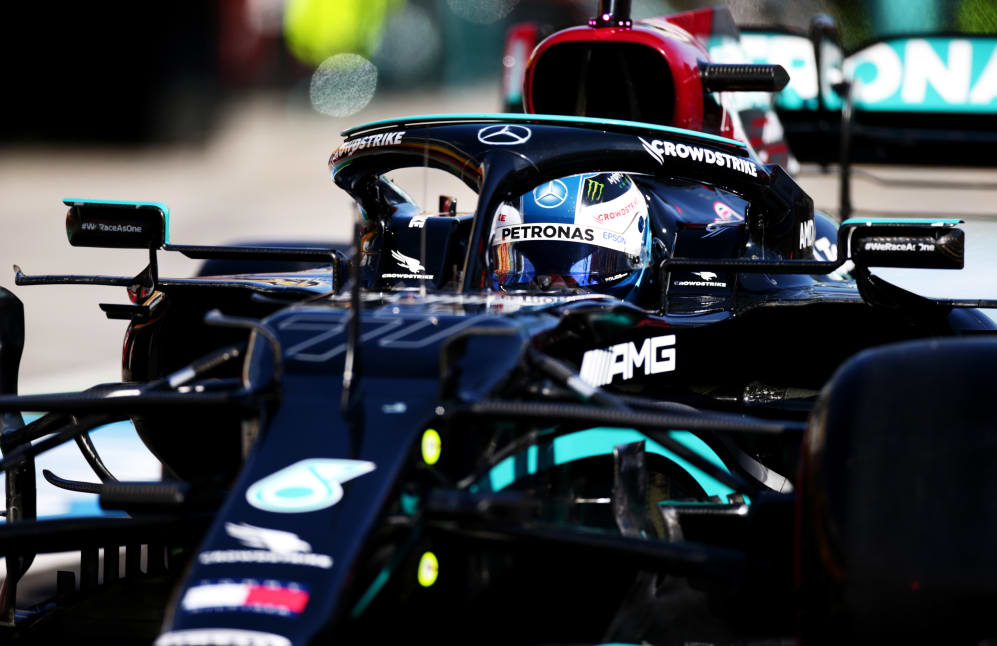 He would be a strong asset and perhaps placate Alfa Romeo's desire for a big name, should Raikkonen not be in the team's future beyond the end of this year.
We saw how a move from Ferrari to Williams gave Felipe Massa a new lease of life in 2014. Similarly, when Raikkonen left the Scuderia for the team that gave him his debut, we saw a bounce in his form. There's no reason why Bottas couldn't see the same.
READ MORE: Who will Valtteri Bottas race for in 2022?
Option 3: Nico Hulkenberg
If Raikkonen or Bottas don't sign on the dotted line, Nico Hulkenberg could well find his way back into F1, as arguably the remaining most experienced driver available.
The German was very impressive when he stood in for Sergio Perez and then Lance Stroll when the Racing Point duo tested positive for Covid-19 last year.
There would be undoubtedly be a bit of rust should he make a full-time comeback, but he is still holding out hope of a return – which means motivation would be high – however, this is the least likely of the opening three options at this stage.
Option 4: Antonio Giovinazzi
It feels like one seat will be taken by an experienced campaigner, if Alfa Romeo can get one to sign up, which means Giovinazzi will likely be fighting for the second seat if he is to extend his stay with the team for a fourth straight season.
READ MORE: Giovinazzi targeting new Alfa Romeo deal as he says hard work over winter is paying off
There is no doubt Giovinazzi has performed more strongly this year, the Italian leading the qualifying head-to-head 7-4 with Raikkonen. But he hasn't kicked on and outperformed the Finn in the way many inside the team had hoped.
He remains a good option for next year in terms of continuity, while his links to Ferrari's junior programme will help given the squad's partnership with the Scuderia. But he could be vulnerable if the team want to pursue youth.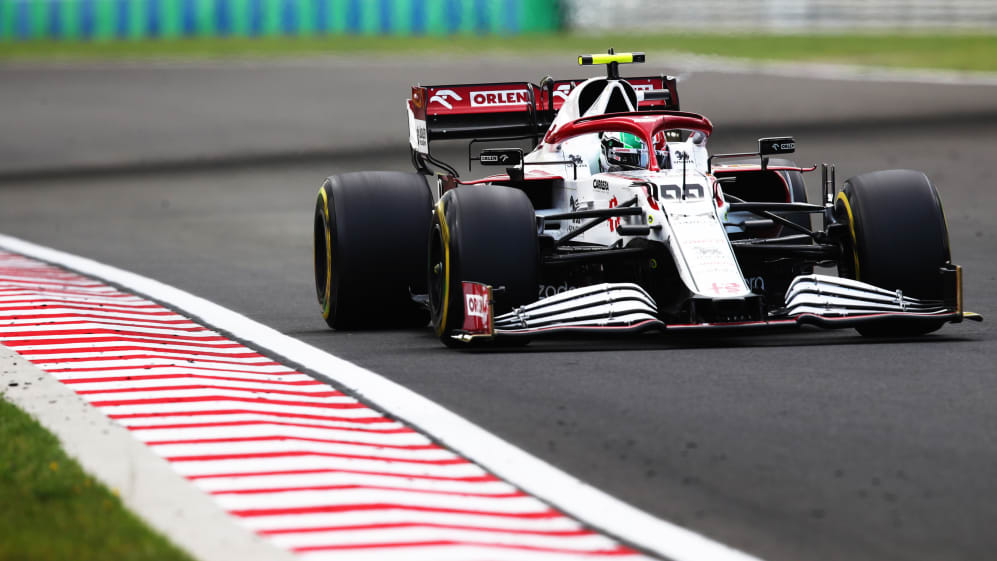 Option 5: Callum Ilott
Talking of youth, Ilott is a very strong contender, the Briton impressing the team in his role as reserve driver – a role he shares with Robert Kubica.
He's got the job done in his two FP1 appearances (Portugal and Austria) this year and his feedback is understood to be one of his key assets.
Last year's F2 runner-up is part of the Ferrari Driver Academy, and thus is in contention should the Scuderia reckon he's worth backing in F1.
READ MORE: Alfa Romeo hopeful of overhauling Williams in standings despite rivals scoring big in Hungary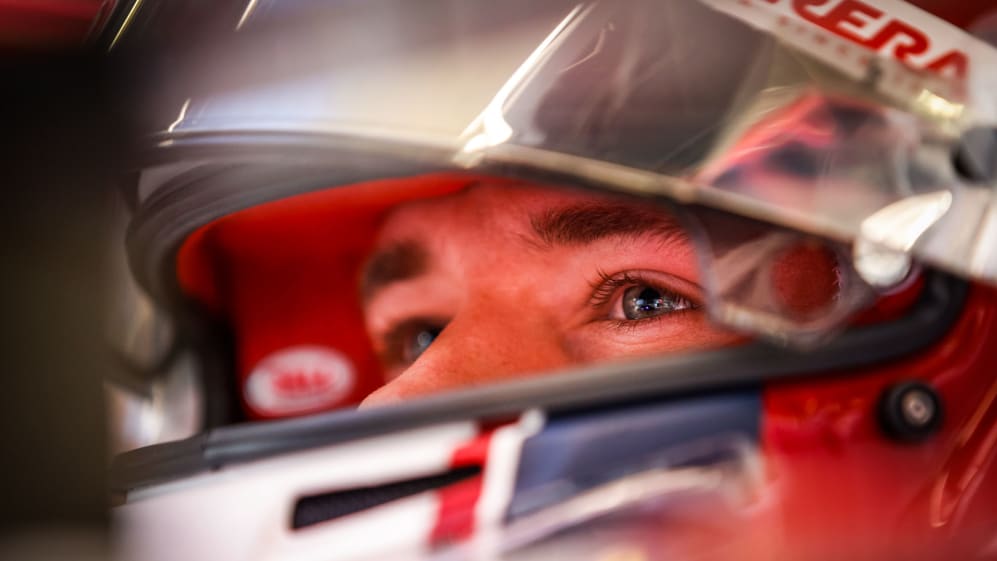 Option 6: Robert Shwartzman
It would be fair to say that Ferrari's juniors haven't performed as strongly in the junior formulas this year, with Robert Shwartzman not kicking on in the way many expected.
The Russian was in contention for a F1 race seat this season, with Ferrari ultimately deciding a second year in F2 to hone his skills was the way forward.
READ MORE: 17-year-old rising star Theo Pourchaire says Alfa Romeo F1 test debut a 'dream come true'
But they would have hoped he would be higher than third in the drivers' championship at the hallway point. That said, there are still four rounds, each with three races, to go and he is only 17 points adrift of leader Oscar Piastri.
Win the F2 title and Ferrari will surely be looking to place him in F1 – and that could very well be at Alfa Romeo.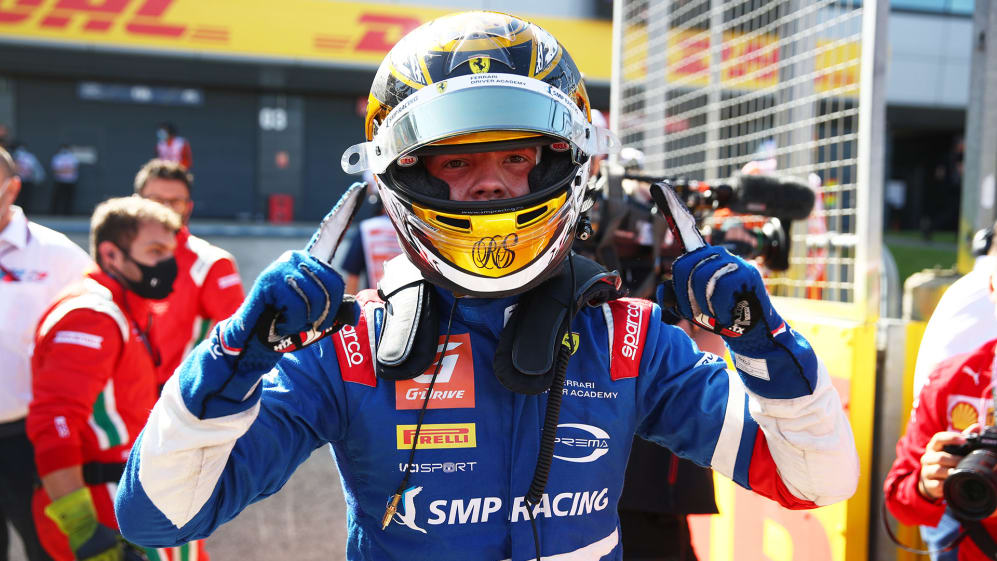 Option 7: An outsider
Alfa Romeo could go left-field and recruit Guanyu Zhou, who is currently second in the F2 drivers' standings. Yes, he's a member of the Alpine driver academy, but I understand that given there are few opening at the works team in the near future, they would be open finding a way to place him elsewhere on the grid.
Alex Albon has thrown his hat into the ring, too. The Thai driver is currently Red Bull's reserve driver – and is impressing the team with his work behind the scenes, but he craves a return to a race seat. Given it's unlikely there will be space behind the scenes at either Red Bull or AlphaTauri, he's keen to explore opportunities elsewhere.
READ MORE: Alex Albon on life as Red Bull's reserve – and his chances of returning to the F1 grid in 2022