Fifth-placed Sainz 'happy and relieved' with 10-position gain in Turkish GP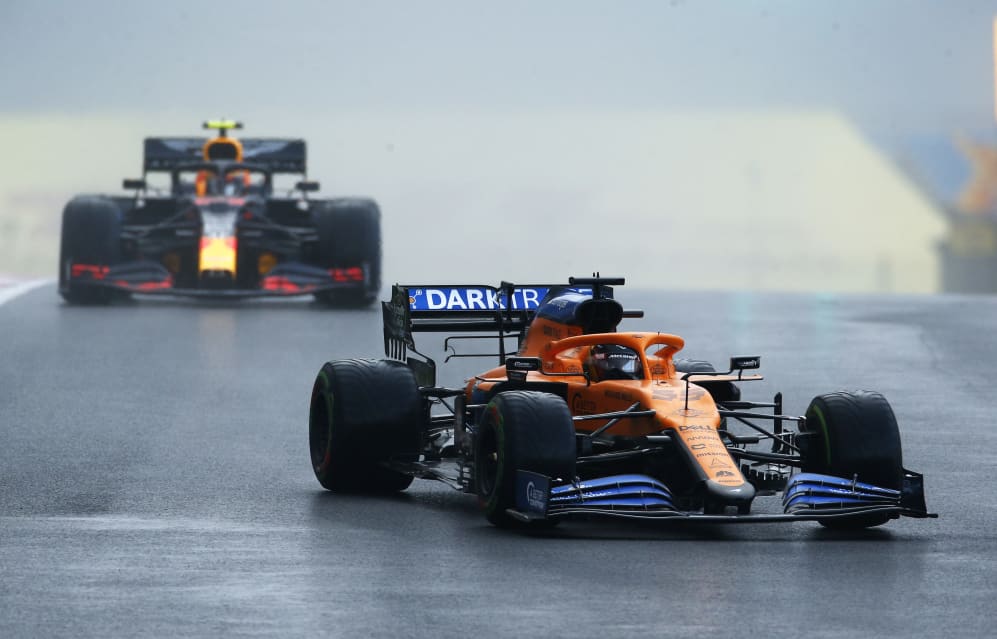 A shocked Carlos Sainz admitted on Saturday in Istanbul that he'd "never been so far off in the wet" after failing to make it out of Q2 in the rain-soaked qualifying session. But the Spaniard was delighted to rediscover his famed wet weather prowess as he climbed to fifth in the Turkish Grand Prix, and within spitting distance of a podium position.
McLaren endured their worst Saturday of the season with both Sainz and Lando Norris failing to make it into Q3 after struggling to switch on their tyres – the first time McLaren haven't had a driver in the top-10 shoot-out this year – while both drivers were later handed penalties which meant Norris started the race 14th and Sainz 15th.
READ MORE: Hamilton seals historic 7th title with peerless wet-weather victory in Turkey
But an incisive start from Sainz put him P9 at the end of Lap 1, with the Spaniard then enjoying a swashbuckling afternoon in the greasy conditions, picking up four more places with a string of overtakes to finish fifth at the flag, just 2.73s behind the second-placed Racing Point of Sergio Perez.
"I think we must be very proud," said Sainz after the race. "It was a very tricky day for us yesterday, so we were going into today with no expectations, because we didn't know if we were going to switch the tyres on or not. But we finally did and… I was very happy and relieved to see that the tyres were finally working and the wet-weather skills could come back into play."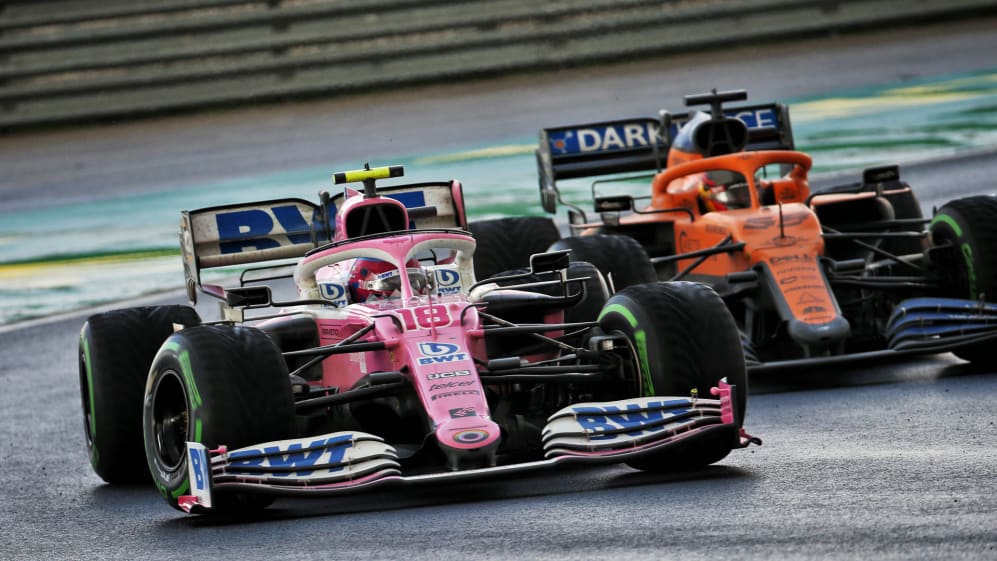 Having endured such a difficult qualifying Sainz was then asked whether he'd been pleased to see the arrival of rain at Istanbul Park in the hours leading up the Grand Prix, meaning that everyone bar the two Williams drivers started the race on full wet tyres.
"No!" replied Sainz. "This weekend I didn't know what to want, because we just haven't been able to switch on the tyres up until the race, so I didn't know what to expect, what to want.
"It started raining but in the laps to the grid I already felt better in the car; I found a couple of things to warm up the tyres better, and that gave me immediately good confidence going into the race, and then in the race I could just, when the tyres switched on, finally do my race.
READ MORE: Inconsolable Leclerc says he was '**** when it mattered' after last-lap mistake loses him podium spot
"So, happy to pick up six places at the start and then another four more during the race with good pace. We had everything working well and very happy with today's work."
Despite both McLarens ultimately finishing in the top 10 – with Norris coming home P8 – McLaren lost ground to Racing Point in the constructors' battle, with their 15 points to Racing Point's 20 from Istanbul – helped by Perez's second place – giving Racing Point P3 in the constructors', five points clear of McLaren.