Relieved Perez says 'we were so close to losing it all' as he clinches first podium of 2020
A late Ferrari siege and tyres on the verge of 'exploding' could not stop Racing Point's Sergio Perez from taking a ninth career podium in the 2020 Turkish Grand Prix. But the Mexican admitted afterwards how mighty close he was to losing a first trip to the rostrum since 2018.
Perez (who leaves Racing Point at the end of the season) was unlucky to miss out on podiums in Styria earlier this year and last time out at Imola where he finished a frustrating P6, leading him to call 2020 a "year of lost opportunities" ahead of the race in Istanbul. But on a day when keeping a cool head in difficult conditions was a prerequisite for success he was flooded with relief to finally convert his potential into a podium and not let it slip away once again.
READ MORE: Hamilton seals historic 7th title with peerless wet-weather victory in Turkey
"Especially coming from the last race where we really missed it on strategy," he said. "I think, also, the team, they deserved this one. We've been so close in Austria race two [Styria]; in Imola.
"Now it's a great result for the team and still, we were so close to losing it all with the Ferraris coming really strong. Holding onto those tyres was the big challenge and yeah it was just about time to end the race for us. A great result, a lot of points for the team and I'm very pleased with that."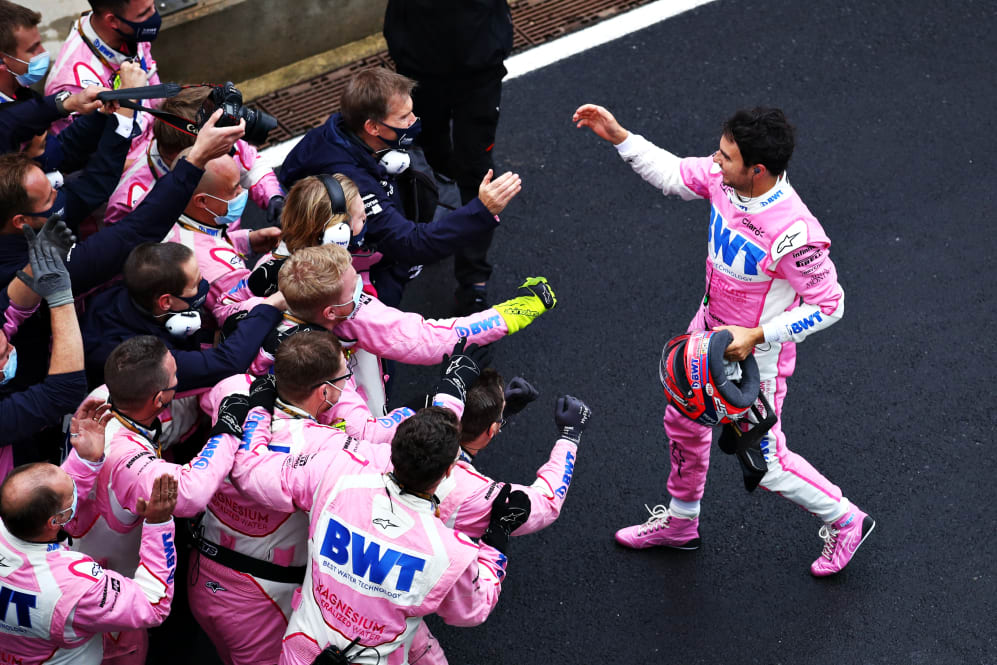 "The vibrations were extremely bad towards the end. But I think it also made our race because looking after them in the beginning, [helped] towards the end, when in drying conditions, I think the team did a fantastic job in terms of strategy, reading the race."
While team mate Stroll eventually fell to ninth from pole position, Perez's podium helped Racing Point jumped from fifth to third in the constructors' standings, with a five-point lead over McLaren.
"I think as always you have to be delivering weekend after weekend you are as good as your last race so it is important to finish on a high and the race was all in my hands," concluded Perez.
READ MORE: Perez waiting on Red Bull decision, but admits 'time is not on my side' over 2021 race seat