FIRST LOOK: New Williams FW44 hits the track in Silverstone shakedown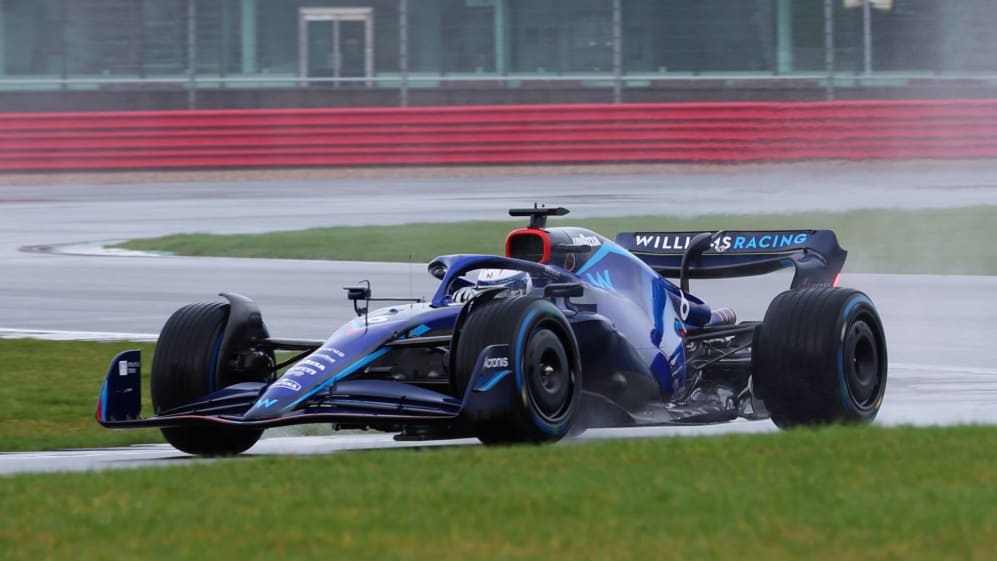 We've seen the showcar sporting their bold new livery but Williams have now revealed images of their FW44 on track at Silverstone. Nicholas Latifi and new team mate Alex Albon shared duties on Tuesday afternoon.
It wasn't the sunniest of welcomes but Williams brightened up the day by taking their FW44 to the track, Silverstone's damp circuit the setting as the brand new navy blue machine made its debut.
The Grove squad's debut run followed Aston Martin, who hit the same track with their AMR22 on February 12.