Feature
FORM GUIDE: The favourites for success at Spa as action resumes with the 2022 Belgian Grand Prix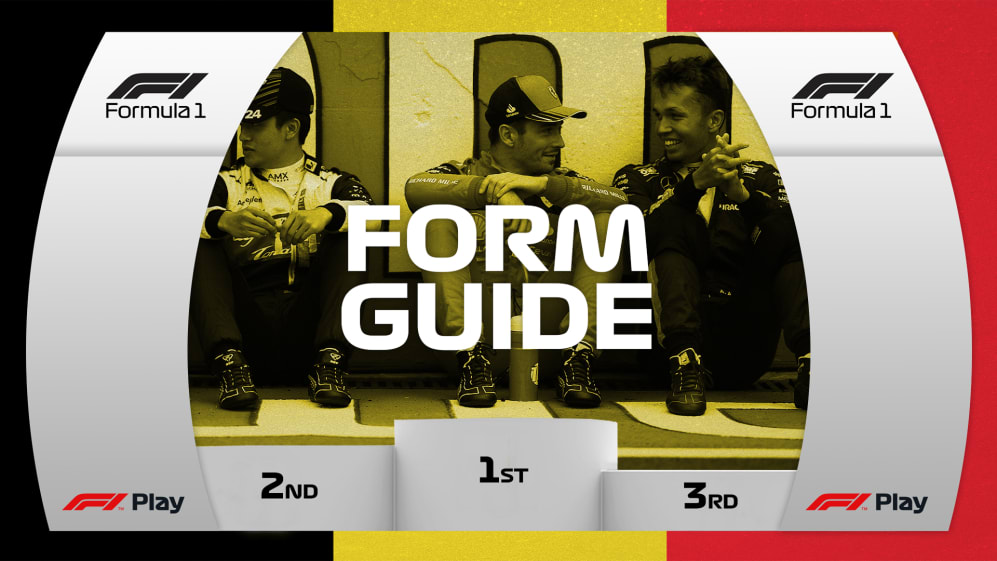 The summer shutdown has ended and now it's time for the racing action to return with the 2022 Belgian Grand Prix. We look at the favourites for points, pole, podiums and victory based on form at Spa-Francorchamps – and you can join in with the official F1 Play predictor game.
Vying for pole
The 2022 Belgian Grand Prix sees a new FIA Technical Directive come into place, but team bosses don't expect that ruling to shake up the order in any considerable way.
However, back in Hungary, George Russell did shake the order up with his first career pole position and Mercedes' first of the season, the Briton having become the fourth different driver to take P1 on the grid in as many weekends. That form makes it difficult to guess who will take pole position at Spa…
READ MORE: Understanding the Technical Directive on floors that will come into effect at the Belgian GP
Furthermore, Belgian qualifying has seen three different drivers (from three different teams) ace qualifying for the past three Grands Prix. Max Verstappen, reigning champion and current championship leader, took pole and won last year's rain-shortened race at Spa-Francorchamps, and is of course the form driver heading into this year's Belgian GP.
So one might expect that Verstappen is the man to beat on Saturday. Ferrari, with the majority of pole positions this season, will be looking to challenge them – both Carlos Sainz and Charles Leclerc capable of taking P1 on Saturday – while Mercedes will need things to land in their favour if they are to take a second consecutive pole position.
Rain is the last factor that could level the playing field – but chances of a downpour on Saturday look slim at the time of writing…
READ MORE: Five key questions for the final nine races of 2022
Pole positions in the last five years:
2021 – Max Verstappen (Red Bull)
2020 – Lewis Hamilton (Mercedes)
2019 – Charles Leclerc (Ferrari)
2018 – Lewis Hamilton (Mercedes)
2017 – Lewis Hamilton (Mercedes)
FAN VIEW: F1 Play gamers expect Red Bull's Max Verstappen to take pole position. He earns double the vote tally of his championship rival Charles Leclerc in the Ferrari, with Lewis Hamilton in a close third. Players also consider Carlos Sainz and Sergio Perez as outside bets.
In the mix for victory
Apart from inclement weather, there's also the topic of grid penalties to consider.
A number of drivers including both Red Bulls, McLaren's Lando Norris and Alpine's Esteban Ocon are on the verge of receiving grid penalties. Grid drops could come into play in Belgium if new engine components are fitted, and that might hamper certain drivers.
Spa might be a choice arena to take a grid drop as long straights enable overtaking – and the new surface might only help matters in that regard.
WATCH: Webber vs Alonso, and Schumacher's fury – 5 dramatic moments from Spa's F1 history
So if Verstappen doesn't take a grid drop, he must be considered favourite to win having done so in the rain-shortened 2021 race. If the Dutchman does win, he'll join a long list of world champions to have won consecutive Belgian Grands Prix – those drivers including Kimi Raikkonen, Michael Schumacher, Ayrton Senna and Juan Manuel Fangio.
Ferrari have also enjoyed this circuit in recent years, their straight-line prowess helping Leclerc and Sebastian Vettel win in 2019 and 2018, and it might be another close battle between the Scuderia and Red Bull this season.
Outsiders Mercedes aren't expected to be challenging for wins just yet but if they can continue their upward trend in results, a victory isn't out of the question for either Lewis Hamilton or Russell (who took a podium here for Williams here last year)…
READ MORE: What tyres will the teams and drivers have for the 2022 Belgian Grand Prix?
Wins in the last five years:
2021 – Max Verstappen (Red Bull)
2020 – Lewis Hamilton (Mercedes)
2019 – Charles Leclerc (Ferrari)
2018 – Sebastian Vettel (Ferrari)
2017 – Lewis Hamilton (Mercedes)
FAN VIEW: The drivers' championship leader Max Verstappen is favourite to take home the victory at Spa-Francorchamps with over 60% of F1 Play entrants predicting he will top the podium. Charles Leclerc follows in second with just 20% of the vote, with Lewis Hamilton third with around 10% of the vote share.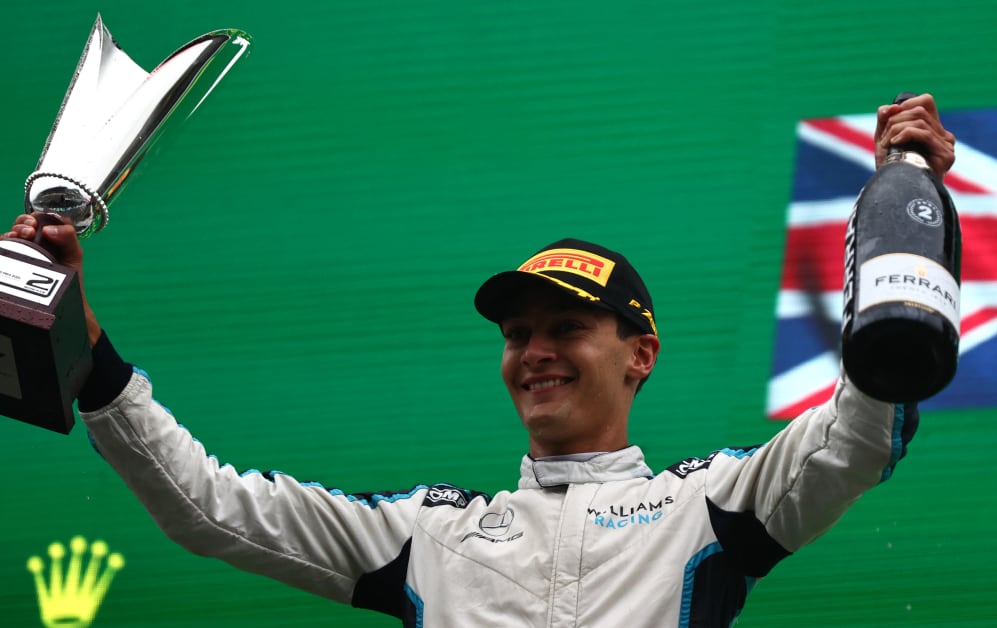 Podium outsiders
Mercedes have picked up six podiums in a row, both Russell and Hamilton having finished in the top three in the last two Grands Prix. Can they even be considered outsiders for the rostrum at this point?
Silver Arrows aside, McLaren's Lando Norris remains the only driver outside the top three teams to score a podium (he took P3 at Imola) but chances seem slim that a midfield team can crash the party.
BEYOND THE GRID: Lando Norris on playing the long game with McLaren, the disappointment of Russia 2021, and more
That's not to say they don't have a chance at all; Alpine's Fernando Alonso finished fifth at the similarly high-speed circuit Silverstone while Norris took sixth, and there we saw the Safety Car help both drivers close in on the top-three spots.
In the last 10 Belgian Grands Prix, the Safety Car has been deployed six times – and if that happens again, the top midfield teams will be itching to reach the rostrum.
Podiums in the last five years:
Mercedes – 7
Red Bull – 4
Ferrari – 3
Williams – 1
FAN VIEW: Last year, then-Williams driver George Russell took second place in a rain-shortened affair. This year the outside contenders for the podium include McLaren's Lando Norris with team mate Daniel Ricciardo and Alpine's Fernando Alonso the next in line for F1 Play gamers.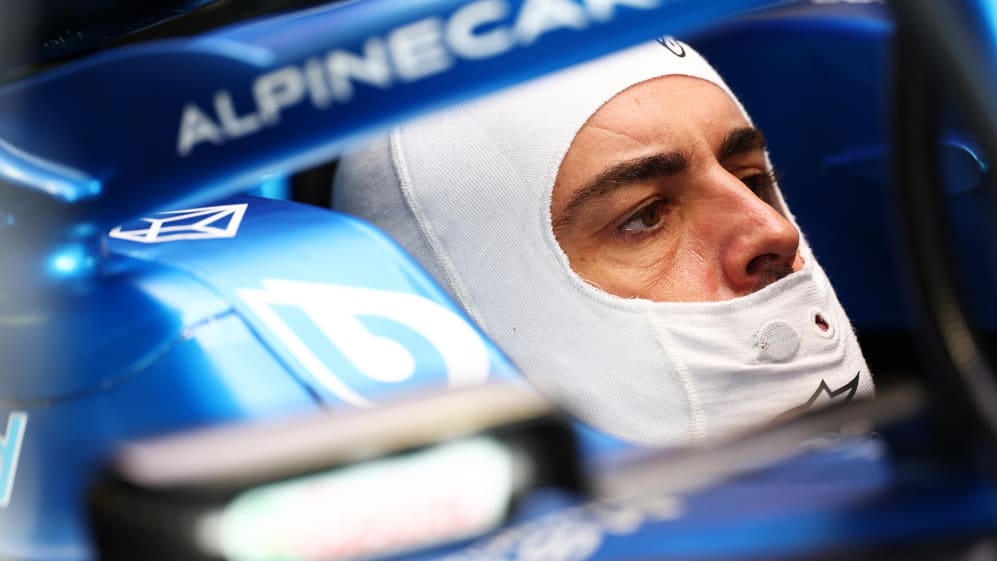 Points potential
Alpine have scored in all but one weekend this season (Imola) and both Alonso and Esteban Ocon have finished in the top-10 for the past three weekends, Ocon also having taken points in the Austrian Sprint.
McLaren are just four points behind their French rivals as Norris has taken P7 for three Grands Prix running, but outgoing driver Daniel Ricciardo has struggled to keep pace, with P15 in Hungary his latest result. The Australian has scored points just four times in 13 Grands Prix this season.
F1 NATION: Damon Hill on how to win at Spa, plus the gang dissect the latest moves in the driver market
While Alfa Romeo had a strong run earlier this season, they're on a streak of four consecutive non-scores – while fellow Ferrari-powered team Haas have taken 19 points in that stretch. Expect both of those squads to be mixing it up in the midfield, while AlphaTauri and Williams are both on barren runs of late.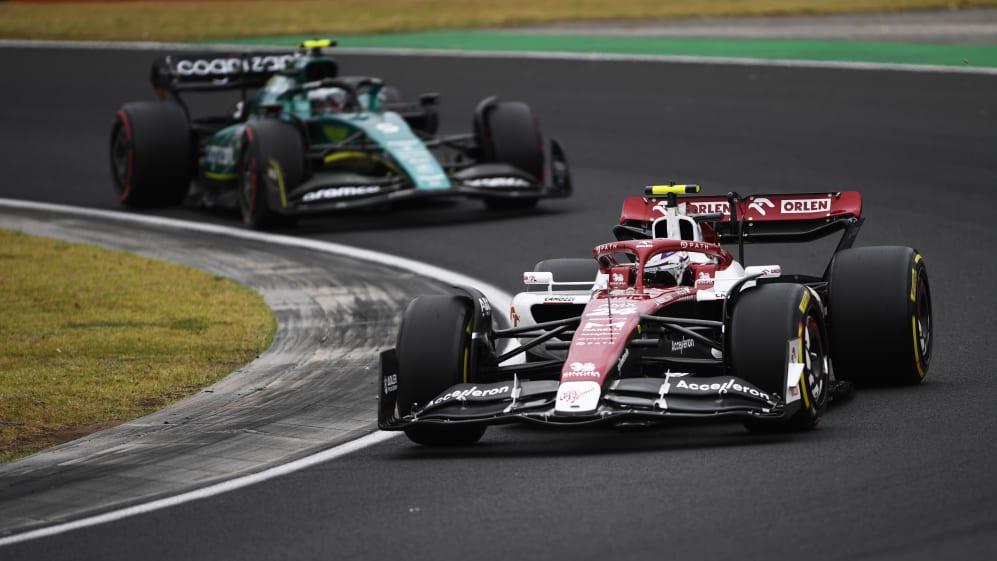 Aston Martin, meanwhile, have scored points consistently, but their last three weekends have yielded nothing better than P10.
Again, grid penalties might be the big differentiator this weekend, if any midfield drivers choose to take a new power unit in Belgium.
WATCH: Get to know the F1 Team Principals – and find out which one can't watch himself on Drive to Survive
Points in the last five years:
Mercedes – 148.5
Ferrari – 95.5
Red Bull – 75.5
Alpine/Renault – 38
Aston Martin/Racing Point/Force India – 37
AlphaTauri/Toro Rosso – 19
Haas – 16
Williams – 14
McLaren – 12
Alfa Romeo/Sauber – 1
FAN VIEW: Soon-to-retire Sebastian Vettel is considered a probable points scorer by F1 Play gamers, as is Esteban Ocon in the Alpine, Mick Schumacher in the Haas, with the AlphaTauri duo of Yuki Tsunoda and Pierre Gasly favoured by a fair chunk of players.