Teams insist new anti-porpoising Technical Directive 'not a major issue' ahead of Belgian GP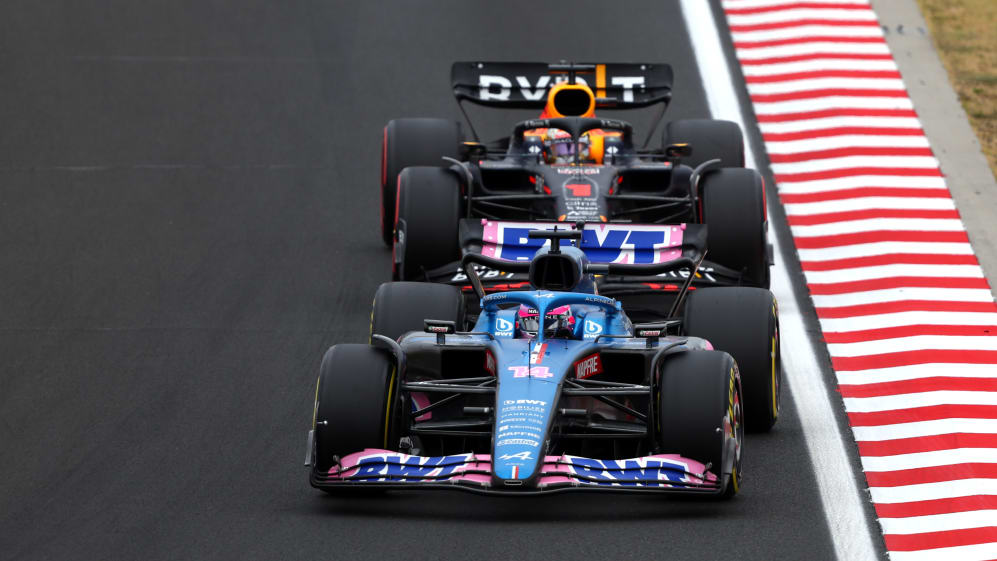 This weekend's Belgian Grand Prix will see a new Technical Directive come into effect as the FIA aims to control porpoising in the interest of drivers' safety – but key figures from the likes of Alpine, Ferrari and Red Bull say they are mostly unfazed by the changes they may have to make.
At Spa-Francorchamps, the teams will face closer scrutiny of the planks and skids under their cars to make sure that they aren't wearing too much, and as a result that the drivers aren't facing excessive "vertical oscillations" – bouncing or porpoising – that could have a negative effect on their safety.
This issue has come to the fore during the new era of F1 as ground effect cars have seen the porpoising phenomenon – violent bouncing caused by a loss and gain of downforce on the straights – return.
READ MORE: Understanding the Technical Directive on floors that will come into effect at the Belgian GP
"I think we welcome that TD [Technical Directive]," said Alpine's Sporting Director Alan Permane. "We're happy to conform to it and we conform to it without any issues. We've been back through all races this year and applied their metric to each lap and don't have any issues with it.
"And from the start of the year we've been able to make our car bounce, porpoise or whatever you want to call it or touch the ground too hard and the drivers complained quite fiercely. I'm not even sure it's quicker like that to be honest. And so, we know where we like to operate and we know where the sweet spot is so we don't have any concerns with a TD."
Ferrari's Racing Director Laurent Mekies added: "As far as we are concerned it's an issue that pretty much has disappeared, we are now dealing with it as a completely normal set of items. If you have the issue you raise your car, if you don't have it you could bring the car lower as we have done for quite a few decades now.
"The TD is doing a good job," added Mekies. "The TD is effectively putting more pressure on the teams to operate their car far away from the porpoising. It is also putting more emphasis on checking legality for plank wear. All of these things, all of these tools that the FIA has and is doing a good job at it to make sure that we don't play too close to the boundaries."
READ MORE: 'I promise you there's nine other teams trying it' – Permane on Aston Martin's controversial new rear wing
Red Bull's Team Principal Christian Horner explained that the incoming Technical Directive would not be an issue for his team – which currently leads both championships – but potential rules changes regarding porpoising in 2023 might present a bigger problem for his outfit.
"I think the TD isn't really the issue," said Horner. "I think the TD, for us it's not a major issue. I think the bigger discussion is about a potential regulation change for next year that, here we are potentially in August, with what could be a major redesign of the car if the size of the floor were raised by the 25mm that they're talking about, and other aspects. I think that's a far bigger discussion."