Feature
FORM GUIDE: Who can hit back in Jeddah, as we look at the Saudi Arabian GP favourites
So, round one of the 2022 season is done and dusted. But the action just keeps coming, as we head to Jeddah for the Saudi Arabian Grand Prix. Ahead of the second race to be held in the country, we look at the favourites for pole, points, podiums, and victory – and check in with how you've been voting on F1 Play, our fantastic Grand Prix predictor game.
Vying for pole
It's fair to say Charles Leclerc pulled off a bit of a shock with his pole position at the Bahrain season-opener. Yes, we knew the Ferrari was good. But that good? Apparently so.
However, the circuit characteristics of Bahrain differ significantly from those in Jeddah, with medium and high-speed corners favoured here over the slower-cornered Sakhir track – where, as Mark Hughes explained in this week's Tech Tuesday, Ferrari's new power unit appeared to enjoy an early acceleration phase advantage over its rival units.
TECH TUESDAY: The power unit gains behind Ferrari's Bahrain Grand Prix 1-2
Max Verstappen in the Red Bull RB18 was 0.123s away from Leclerc in qualifying at Bahrain. But don't forget he's got form in Saudi, having driven a mesmeric Q3 lap here last year that would have put him comfortably on pole – before clouting the wall at the final corner.
Redemption for that moment – and his DNF in Bahrain – will be the name of the game this weekend.
And what of Mercedes? Hamilton was nearly seven-tenths off Leclerc in Bahrain qualifying – but the team felt cautiously optimistic that they'd be hampered less at the more flowing Jeddah Corniche Circuit, trackside engineering chief Andrew Shovlin telling our F1 Nation podcast post-Sakhir: "On a faster track [such as Jeddah], there aren't the low-speed corners and to be honest, we haven't done well in the low-speed corners [in Bahrain]. Maybe it will work in our favour.
"But we don't want to rely on favourable track characteristics," added Shovlin. "We want to make the car better and be able to compete on equal terms."
Meanwhile, we're still very early days in this championship and new era – so plenty of scope for some surprises this weekend.
Last year's pole-sitter:
Lewis Hamilton (Mercedes)
FAN VIEW: We have massive change on the back of the weekend in Bahrain. Charles Leclerc and Max Verstappen are dead level at the top as they head for Jeddah. Lewis Hamilton is just fifth in the voting meanwhile, behind Sergio Perez (Red Bull) and Carlos Sainz (Ferrari). Mercedes have much work to do.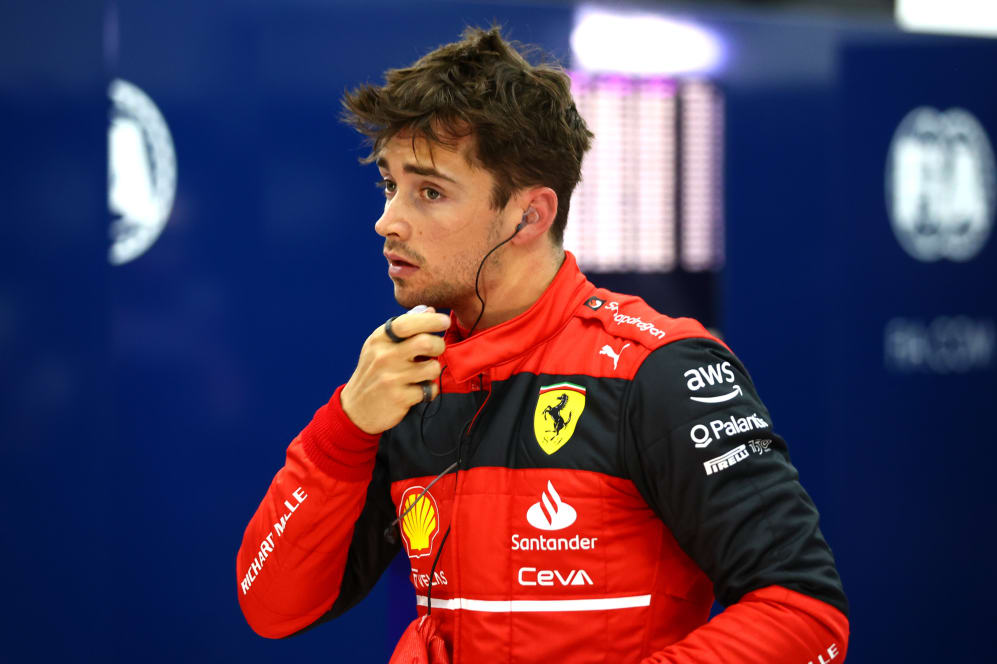 In the mix for victory
Last year witnessed an ill-tempered display between Lewis Hamilton and Max Verstappen in Jeddah, the pair putting on a bare-knuckle showing that gave the stewards plenty of work to do.
If form from Bahrain continues into Jeddah, however, it looks more likely that it will be Verstappen and Leclerc fighting it out this time – and if we see a repeat of their epic Bahrain battle this weekend, there'll be no complaints from us.
PALMER: Why Leclerc and Verstappen's Bahrain battle heralded a new era of wheel-to-wheel racing
Team mates Carlos Sainz and Sergio Perez would love to be in that fight too as they seek to become regular winners for Ferrari and Red Bull respectively, but both seemed to lack the immediate confidence of their garage mates last weekend.
2021 Saudi winner Hamilton, meanwhile, may have finished less than 10s adrift of the frontrunners in Bahrain with P3. But that was a result aided by a Safety Car and the retirement of both Red Bulls. And while his 2021-spec Mercedes W12 was certainly the class of the field by late-season last year, the W13 looks more challenging – so whether he or team mate George Russell can get themselves into the mix remains to be seen.
Last year's winner:
Lewis Hamilton (Mercedes)
FAN VIEW: This category really emphasises the way gamers have deserted Hamilton and Mercedes. Leclerc has a slight edge over Verstappen, and they account for the massive majority of the votes so far. Then comes Leclerc's Ferrari team mate Sainz, with Hamilton fourth, with less than 10% of F1 Play votes.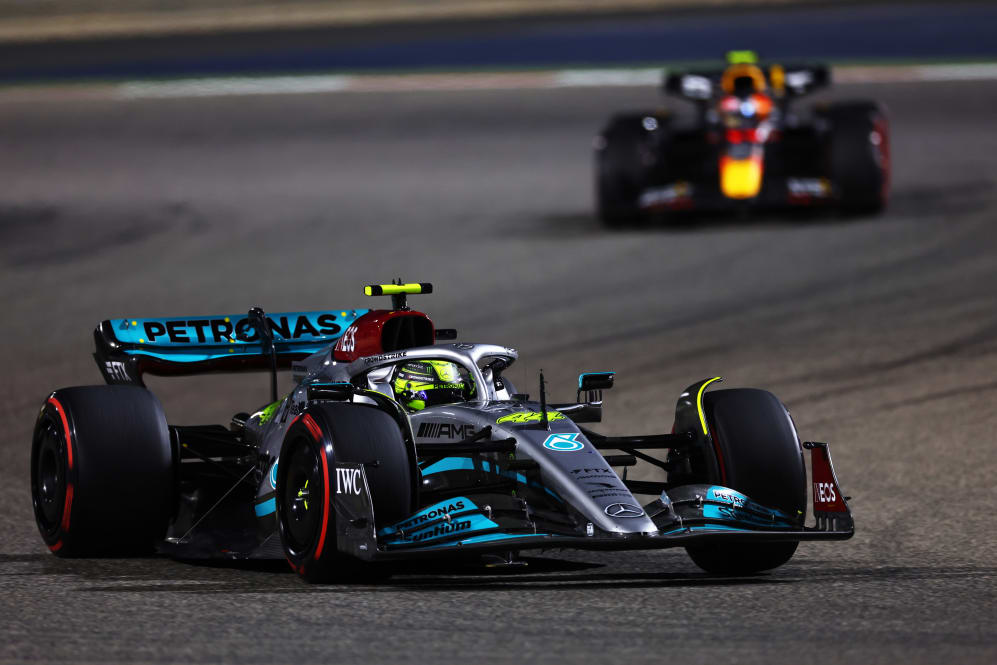 Podium places
Despite the sweeping 2022 rule changes, it seems that Red Bull, Mercedes and Ferrari are the teams most likely to podium at the moment – with a little gulf in Bahrain back to the rest of the field.
Outside of those teams, special mention ahead of this weekend should go to Alpine's Esteban Ocon, who drove a quite superb race here four months ago, only to be pipped to P3 by Mercedes' Valtteri Bottas by 0.102s. Sure, Alpine had a solid opening race in Bahrain, Ocon and Fernando Alonso both taking points in P7 and P9. But Ocon will be keen to deliver some of that 2021 Saudi magic again this weekend.
Look out, too, for the more experienced drivers in the Haas and Alfa Romeo camps, with Kevin Magnussen and Valtteri Bottas having shown a startling turn of pace in Bahrain. And with the walls looming close in Jeddah – despite track re-designs for 2022 – those two could be well-placed to jump on any jeopardy for the frontrunners.
MUST-SEE: Kevin Magnussen's sensational 'Viking comeback' in Bahrain
Last year's podium finishers:
Lewis Hamilton – (Mercedes, 1st)
Max Verstappen – (Red Bull, 2nd)
Valtteri Bottas – (Mercedes, 3rd)
FAN VIEW: Instead of the 'big four' we had in 2021, we now have a 'big six' at the top of the voting. Mercedes young gun George Russell is currently the outsider of that pack as the Silver Arrows struggle to match the pace of Red Bull and Ferrari. The rest of the field outside that six are virtually friendless.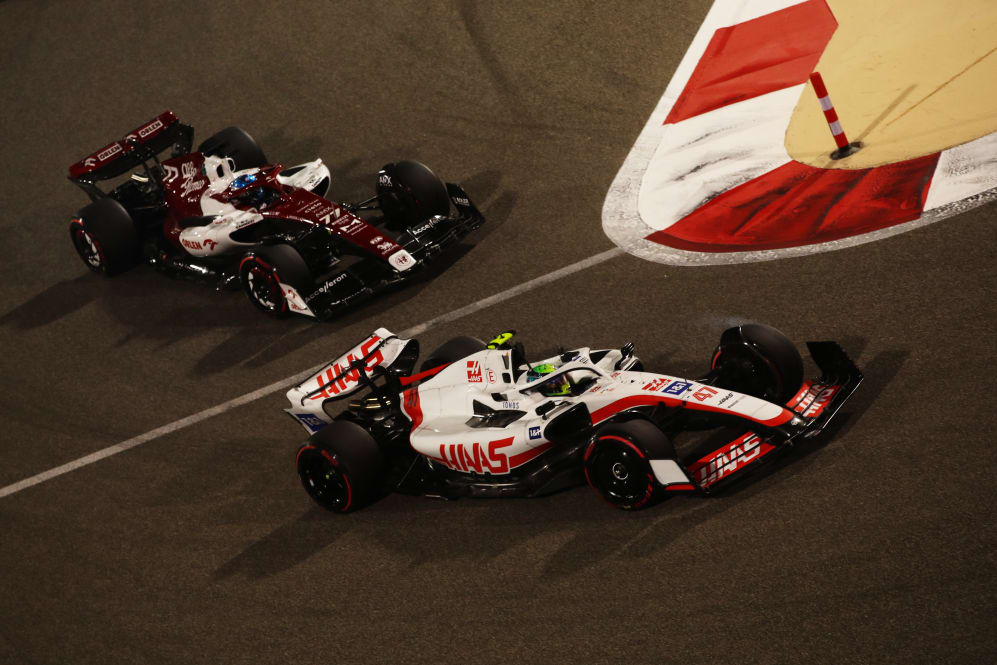 Points potential
A full six out of the 10 teams scored points in the season-opener in Bahrain. Red Bull, seemingly thanks to a fuel pump issue, weren't among them and neither, surprisingly, were McLaren. The papaya team lacked the performance to run in the top 10 in Sakhir – but can a remedy come this weekend for them?
Williams and Aston Martin were the other two squads to leave Bahrain point-less. Nicholas Latifi seemed unhappy with the feel behind the wheel of his FW44 all weekend, and while F1 returnee Alex Albon put the car into P13, points never really looked like materialising. They're another team who may be hoping for a bit of jeopardy.
EXCLUSIVE: Listen to the best team radio moments from the 2021 Saudi Arabian Grand Prix
Down at Aston Martin, meanwhile, the team are yet to confirm whether or not Sebastian Vettel will be fit to race this weekend after contracting Covid-19 in Bahrain – with Nico Hulkenberg having remained in the Middle East in case he needs to be called into action once again.
Meanwhile, Carlos Sainz will look to add a 17th straight points finish to his tally – the longest streak of any driver currently – while assuming Hamilton starts the race, he'll surpass Michael Schumacher's record for the most starts with a single constructor, Hamilton set to begin his 180th Grand Prix as a Mercedes driver.
Saudi Arabian GP Points in 2021:
Lewis Hamilton – 26
Max Verstappen – 18
Valtteri Bottas – 15
Esteban Ocon – 12
Daniel Ricciardo – 10
Pierre Gasly – 8
Charles Leclerc – 6
Carlos Sainz – 4
Antonio Giovinazzi – 2
Lando Norris – 1
FAN VIEW: Kevin Magnussen (P5) and Valtteri Bottas (P6) were both massively impressive in Bahrain and not surprisingly F1 Play gamers like their chances of going well again this coming weekend. The AlphaTauri prodigy Pierre Gasly retains plenty of support too despite being forced to retire from the season-opener in Bahrain.