Feature
FORM GUIDE: Who is best-placed to conquer the new-to-F1 Portimao circuit?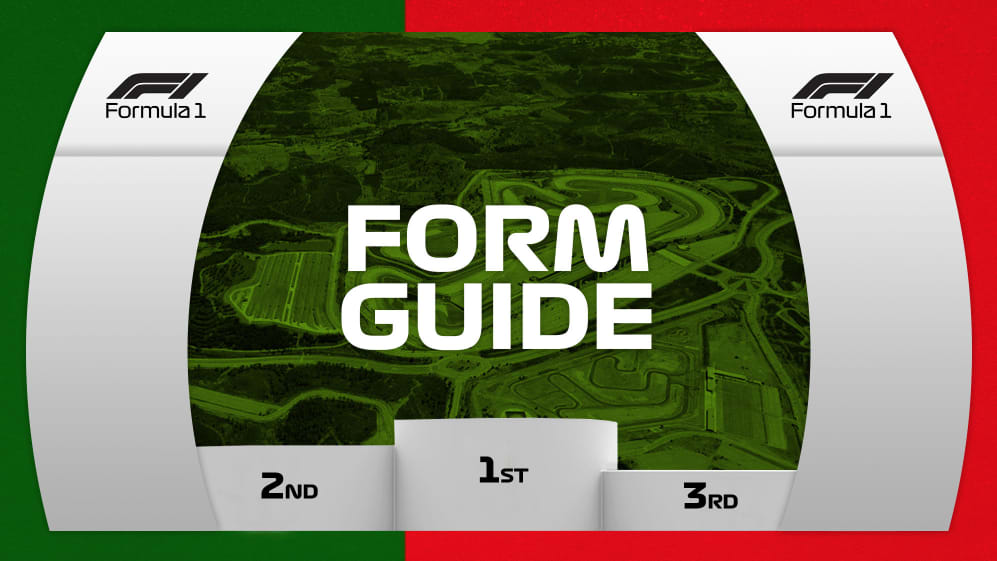 Formula 1 arrives at its second all-new venue for 2020, with the Portuguese Grand Prix set to be held at the Autodromo Internacional do Algarve – better known as Portimao. We look at the drivers who are best placed to go for the pole, the win, the podium and points first time out in the Algarve.
Vying for pole
So we're 11 Grands Prix down in 2020 and still, no team bar Mercedes have been on pole. Lewis Hamilton and Valtteri Bottas are naturally the favourites, then, for this weekend, while in terms of new and returning tracks for this year, Hamilton and Bottas are 1-1 for poles, Hamilton having taken it at Mugello by 0.059s from Bottas, while Bottas was a full 0.256s ahead at the Nurburgring.
Hamilton, meanwhile, is one of just four drivers (the others being Lando Norris, George Russell and Nicholas Latifi) with F1 experience here, having tested for McLaren at Portimao in 2009, which should give him a small leg-up over his team mate.
READ MORE: The RB16 upgrades allowing Red Bull to close the gap to Mercedes
But there's reason for hope this weekend that the order might be disrupted. Aside from the unknowns of a new circuit for F1, Red Bull admitted that the lack of running at the Eifel GP weekend meant they were unable to optimise the new aero package for their RB16.
Despite that, Max Verstappen still got within 0.037s of Hamilton's P2 time in qualifying – while with three practice sessions this weekend for Red Bull to fettle what looks to be a far more stable racing car, that gap could close even more. Enough to give Verstappen his third career pole? We'll have to wait and see.
FAN VIEW: Yet again the big three dominate proceedings here. Mercedes have been all-conquering in quali this season and Lewis Hamilton heads Valtteri Bottas and Max Verstappen in the voting once more. It's clear that F1 Play gamers are not expecting any upsets when the sport returns to Portugal this weekend.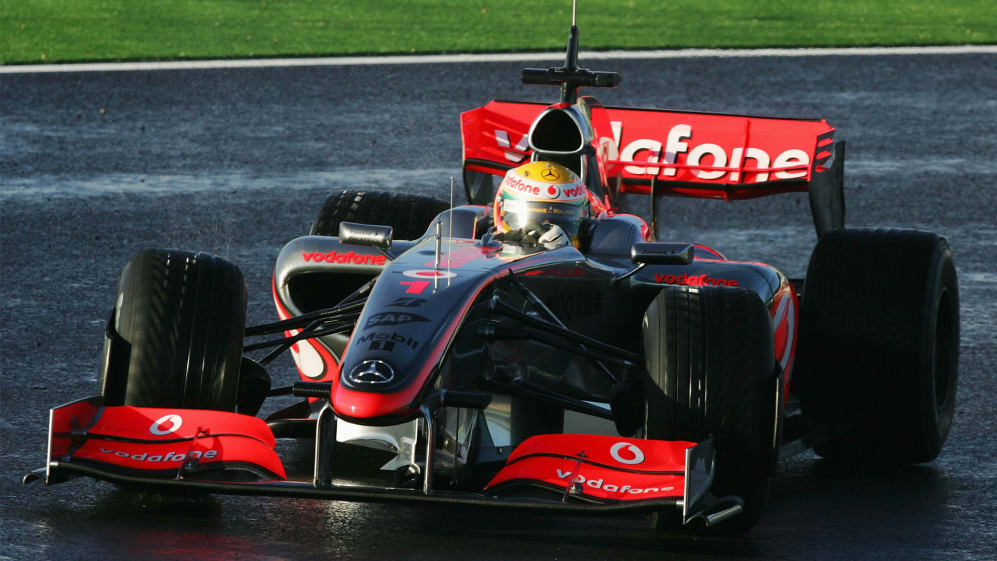 In the mix for victory
Let's talk a bit about this here Portimao track then. Like the Nurburgring – and Barcelona – it features the full gamut of corner types, with medium-speed predominating. But while there's undulation at the Nurburgring and Barcelona, it's nowhere near as dramatic as the "rollercoaster lap" (in Esteban Ocon's words) that awaits the drivers in Portugal, with several blind corners to catch them out, while a lack of run-off area and several gravel traps dotted around could see mistakes punished harshly in the race.
READ MORE: Everything you need to know about the Portimao circuit ahead of its F1 debut
The corner variety, requiring teams to run medium to high downforce levels, once again plays into the hands of Mercedes, whose W11 is clearly the best all-rounder out there. But again, we need to wait to see how much performance Red Bull can unlock from their upgrade, and whether it's enough to allow Verstappen and team mate Alex Albon to get in amongst the Silver Arrows – while with Pirelli bringing their three hardest compounds this weekend, selecting the right downforce levels to suit the available grip, at a track where the teams have no meaningful data, could be a differentiator.
FAN VIEW: Hamilton heads for Portugal on the brink of eclipsing Michael Schumacher's record for most Grand Prix victories. And F1 Play gamers confidently expect him to add win number 92 to his incredible collection. Team-mate Bottas is a distant second in the voting, just ahead of Red Bull's Verstappen.
Podium outsiders
Outside of Hamilton, Bottas and Verstappen, we've now had podiums for Charles Leclerc, Lando Norris, Pierre Gasly (with a victory, no less), Lance Stroll, Carlos Sainz, Alex Albon and Daniel Ricciardo in 2020. One name that's conspicuously absent from that list (apart from four-time champion Sebastian Vettel) is Racing Point's Sergio Perez.
The eight-time podiumist has finished fourth in the past two races, and has the advantage of having raced at Portimao previously, back in his GP2 days. With more time to get dialled into the RP20's major update package, he could certainly be a threat, as could Ricciardo, whose positive momentum since Belgium was rewarded with his maiden Renault podium last time out.
READ MORE: Stroll reveals he tested positive for Covid-19 after Eifel GP
With six races to go in 2020, meanwhile, look out for grid penalties starting to creep in this weekend too, with all drivers bar Renault's Esteban Ocon and McLaren's Carlos Sainz currently one replacement item away from a penalty on at least one power unit element. If that should occur to one of the runners at the head of the field, it could create openings for a midfielder.
FAN VIEW: Daniel Ricciardo finally got Renault onto the podium at the Eifel Grand Prix with a tremendous third-place finish. The in-form Australian once again dominates F1 Play gamers' selections when you look outside Mercedes and Red Bull for potential podium gatecrashers this coming Sunday.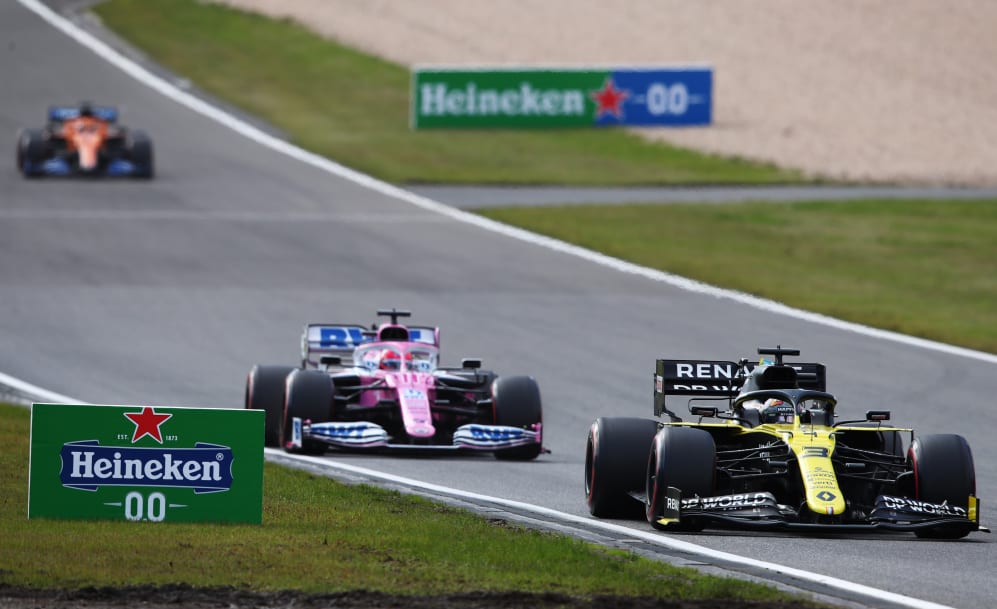 Points potential
There's been a gentle upward trajectory for Ferrari in recent races, Charles Leclerc qualifying fourth at the Eifel Grand Prix before slipping to seventh in the race. They're another team looking to spend more time sorting out their upgrades this weekend (as well as bringing some new ones), and it will be interesting to see how much performance they can extract – and whether they can inspire enough confidence in Vettel for him to get back on terms with his team mate, with the German still yet to finish higher than sixth this season.
READ MORE: Ferrari prep Portimao upgrades as Binotto says development is 'going in the right direction'
Williams will also be bringing new parts to the Algarve, as they desperately seek to not be the only constructor to fail to score in 2020. George Russell and Nicholas Latifi have previous experience of the track too, having both tested for Mercedes here in 2017, which should help them hit the ground jogging, if not running – while the grunt of their Mercedes power units will be a boon for them on the long main straight.
Elsewhere, McLaren are continuing with the experiments around the nose section of their MCL35, as well bringing more upgrades this weekend. And with Carlos Sainz having dragged a car that he was patently displeased with to fifth at the Nurburgring, there looks to be good potential in the package for him and team mate Lando Norris to try and exploit this weekend.
FAN VIEW: Sergio Perez is confidently expected by F1 Play gamers to finish in the top 10 for Racing Point this weekend. Ferrari's Charles Leclerc is again fancied to outperform his faltering Ferrari, while the McLaren pair of Lando Norris and Carlos Sainz are again being backed to go well.