Feature
Norris' response to Sochi, Ferrari's new PU, and more – 5 fascinating storylines ahead of the Turkish GP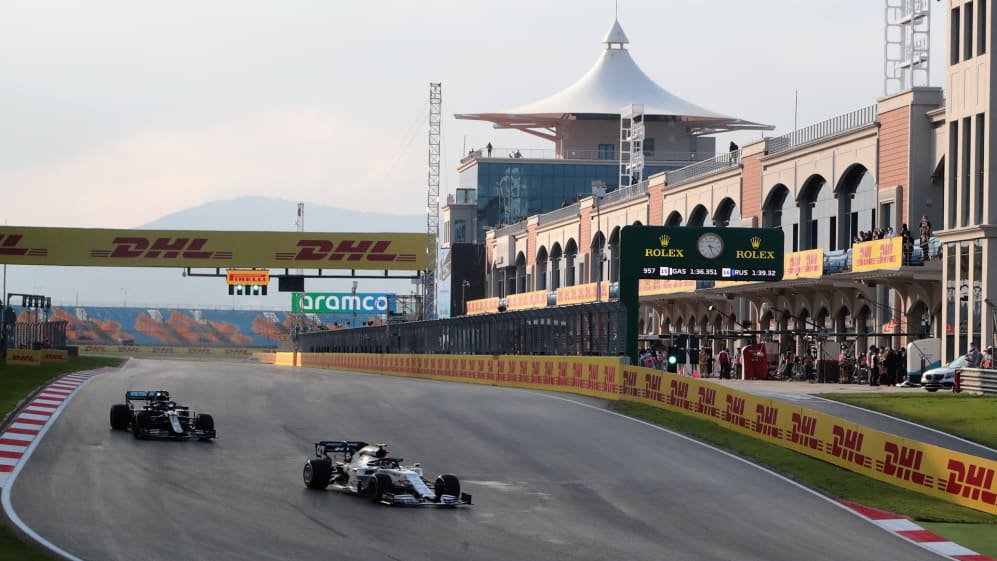 After Lando Norris' heartbreak at the Russian Grand Prix last time out, this week the F1 circus is landing in Turkey, for the second visit to Istanbul Park since the track returned to the calendar last year. Here are a few of the talking points we think will be creating headlines during the next round at Turkish track...
1. Battle recommencing at the front
It was a thrilling Russian Grand Prix and could well prove to be pivotal in the title race, but it was a Grand Prix where the main two contenders were starting at opposite ends of the grid and were never directly racing each other.
F1 POWER RANKINGS: Where does Norris feature after his Russian GP near-miss?
Max Verstappen nearly caught Lewis Hamilton at one stage in the first part of the race, but the pair were a long way apart in the latter stages, even though the final result saw them finishing first and second.
Verstappen's power unit penalty was to blame for that scenario, but with the fresh engine in the pool he can now focus on a normal weekend in Turkey and to go toe-to-toe with Hamilton once again.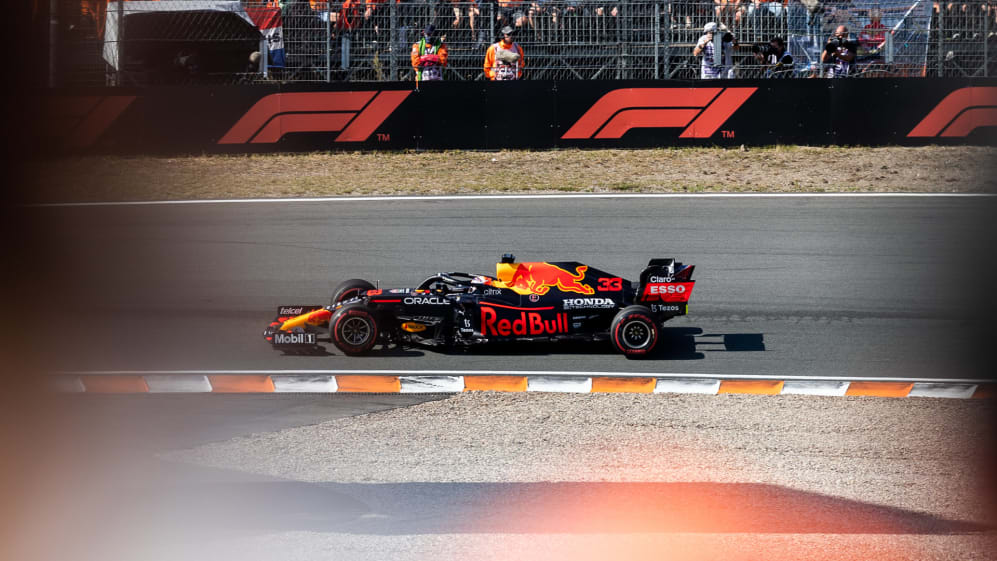 If we thought it was close two weeks' ago, there are now just two points between the title rivals and both know that any big points swing could prove crucial as we enter the final third of the season.
Hamilton's win in Russia was his 100th in Formula 1 as he continues to set new records, but he had to wait for over two months to hit the landmark after his previous win in Silverstone. If there was any pressure associated with the milestone, that has also been released for the title run-in.
2. The true picture of Ferrari's upgrade
Charles Leclerc received a new Ferrari power unit at the Russian Grand Prix, as the Scuderia introduced an upgraded hybrid system with a view to their 2022 engine. It provided a step forward in performance, but just how big that step was is unclear.
That's because like Verstappen (and Nicholas Latifi and Valtteri Bottas), Leclerc had to start the race from the back of the grid, with his new power unit seeing him exceed the number of components allowed during a season and triggering a mandatory penalty.
READ MORE: Sochi result 'hurts' says Leclerc after slick gamble doesn't pay off
We saw a clear hint of what it can do with his opening lap as he climbed through to 12th in no time, and Leclerc was even running as high as third for a spell before making the wrong call on tyres in the closing stages. Given the fact that team mate Carlos Sainz qualified second and led for the first part of the race – eventually finishing on the podium – Ferrari looked competitive in Sochi and Leclerc will be keen to see just how strong they are going to be for the rest of the season.
In Turkey, Leclerc knows he can attack a weekend armed with the update and without a penalty hanging over him, so we'll see if it has given Ferrari the upper hand compared to McLaren as that particular fight for third in the constructors' championship heats up.
2021
Constructors' standings after Russia
POSITION
POINTS

3

McLaren

234

4

Ferrari

216.5
3. Norris' reaction after Sochi heartbreak
While Ferrari looked strong, McLaren looked even stronger in Russia and threatened to make it back-to-back victories after Lando Norris secured his first pole position. In fact, Norris probably should have given them their second win in succession, but ultimately the team gambled on the wrong outcome when it started raining late on and Norris suffered – to use his own word – "heartbreak" as he slid down to seventh place.
He was clearly emotional after the race, and you can't blame him after an excellent performance that saw him overtake Sainz and lead the majority of the race, keeping the faster Hamilton at bay in the closing stages. He deserved a win, but there were just three laps to go when that chance disappeared.
TREMAYNE: Why Norris should take heart from former champs Hunt, Mansell and Hill after his Sochi woe
It will be interesting to see if there is any hangover from Russia or not, after Norris said it didn't necessarily boost his confidence because he already knows he can win races and run at the front. If past situations are anything to go by, Norris will come out in fine form at Istanbul Park, having turned the frustration of a first missed pole in Imola into a podium earlier this year.
4. Intriguing times at Aston Martin
Rewind 12 months and this was so nearly a fairytale weekend for the team then known as Racing Point. The unique conditions – not only wet but also extremely low grip – allowed a chance for Lance Stroll to excel as he took pole position, with team mate Sergio Perez third on the grid and moving up to second on the opening lap.
Stroll led much of the race before front wing damage hurt his pace and saw him slip back, but Perez took second behind Hamilton after a dramatic finish.
Now Aston Martin, the team have shown plenty of glimpses that suggest they could pull off another shock when the situation offers an opportunity, having come close to winning in Baku and Hungary this year through Sebastian Vettel. But Vettel and Stroll have had run-ins at each of the last two races – making contact in Russia – and even though they've both been confirmed for 2022 they won't be endearing themselves to the team if they keep having incidents together.
Off-track there continue to be appointments made after former McLaren boss Martin Whitmarsh was announced prior to Sochi, but on-track they have been outscored by Williams by 23 points to 11 over the past five races and either need to improve their form or they could be facing a tough end to the year.
5. Turkish fans back
Turkey returned to the F1 calendar last year and provided an epic weekend, with the drivers facing massive challenges as a result of the weather conditions and low grip track surface. It was a thrilling race throughout and saw Lewis Hamilton secure his seventh drivers' championship, but it was also slightly bittersweet.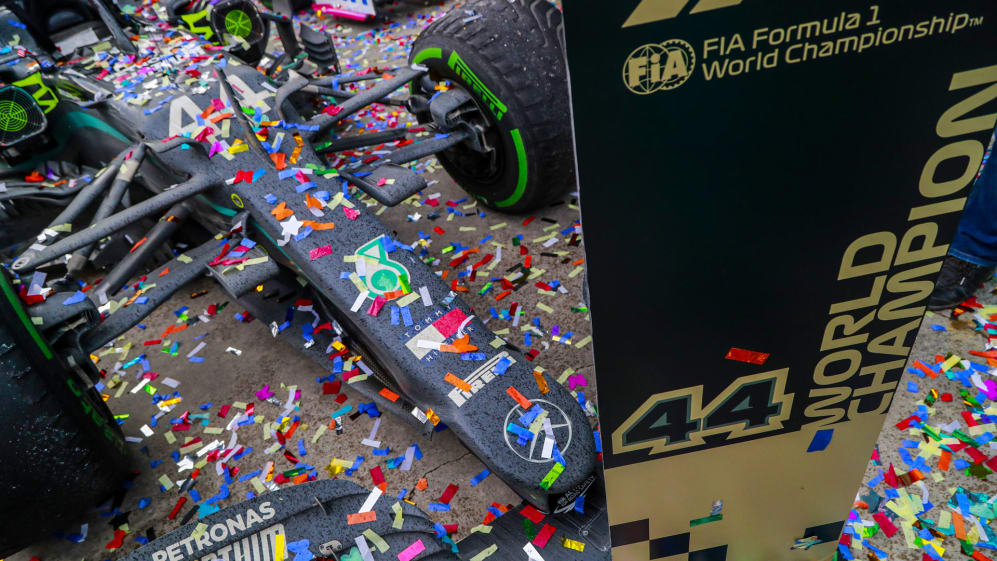 READ MORE: Wolff says DNFs are a 'no-go' if Hamilton is to win record 8th crown
That's because after fans had to wait nearly a decade for an F1 race to be held in Turkey once again, the event had to take place behind closed doors due to the COVID-19 pandemic. A huge television audience tuned in, but there were few people physically allowed to be present to see it.
But that will all change this time round, when the Turkish fans will be back out in force at Istanbul Park, 10 years after the last time they were able to watch a race here. And given the spectacle that last year's race provided, they know they are in for a special weekend.