Feature
FORM GUIDE: Who'll bring the magic at Monza for this weekend's Italian Grand Prix?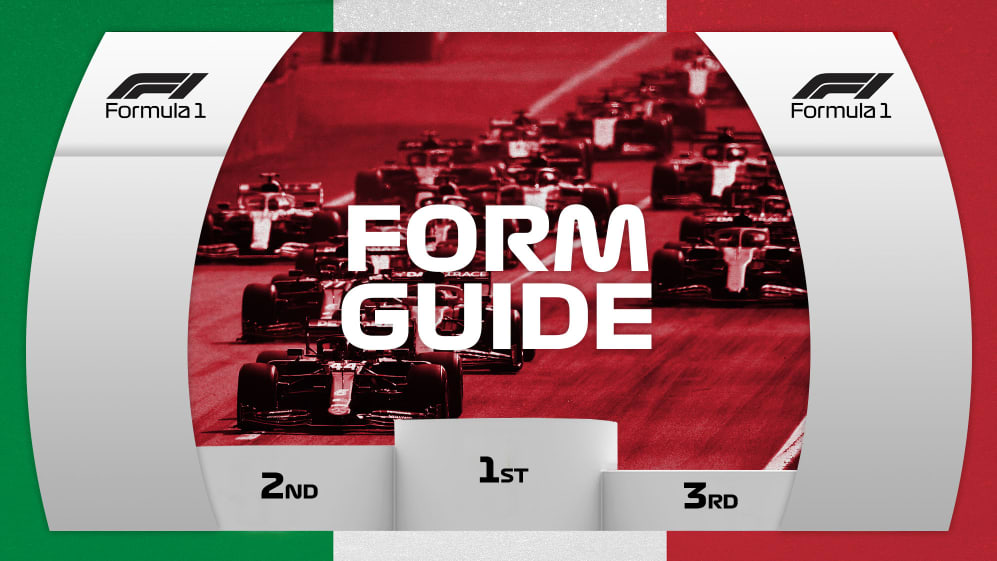 After Spa and Zandvoort in consecutive weeks, the final part of our classic track triple header takes us to Monza for the Italian Grand Prix. The Temple of Speed, La Pista Magica… whatever you want to call it, what we want to know is, who's likely to go best at Monza, as the F1 Sprint format returns? Let's look at the favourites for pole, points, podiums and victory – and see how you're voting on F1 Play.
Vying for fastest in qualifying
Max Verstappen arrives at Monza off the back of pole and victory in the last two races at Spa and Zandvoort. But it's fair to say that Verstappen has a poor qualifying record around Monza. Apart from a fine P2 in the wet in 2017 (later bumped to P13 after engine penalties), he's not started higher than fifth here – Verstappen even getting beaten on pure pace by a Racing Point and a McLaren last year.
TECH TUESDAY: Why Zandvoort's banking left Mercedes playing catch-up to Red Bull
His chief rival in the title race Lewis Hamilton has a contrastingly brilliant qualifying record at Monza, with seven poles to his name. That's partly down to how well Mercedes' low-rake philosophy works at a track that rewards low drag and engine power above all else.
However, we've already seen Verstappen use the much-improved 2021 Red Bull to take poles at Mercedes strongholds like Paul Ricard and Silverstone this year – so the Dutchman remains a favourite for qualifying, even fancying his own chances, as he told the press at Zandvoort: "Naturally [Monza] hasn't been our best track of the calendar the last few years, but of course, I know that this year we're more competitive in general everywhere… We just need to nail the details and then I'm sure we can be competitive."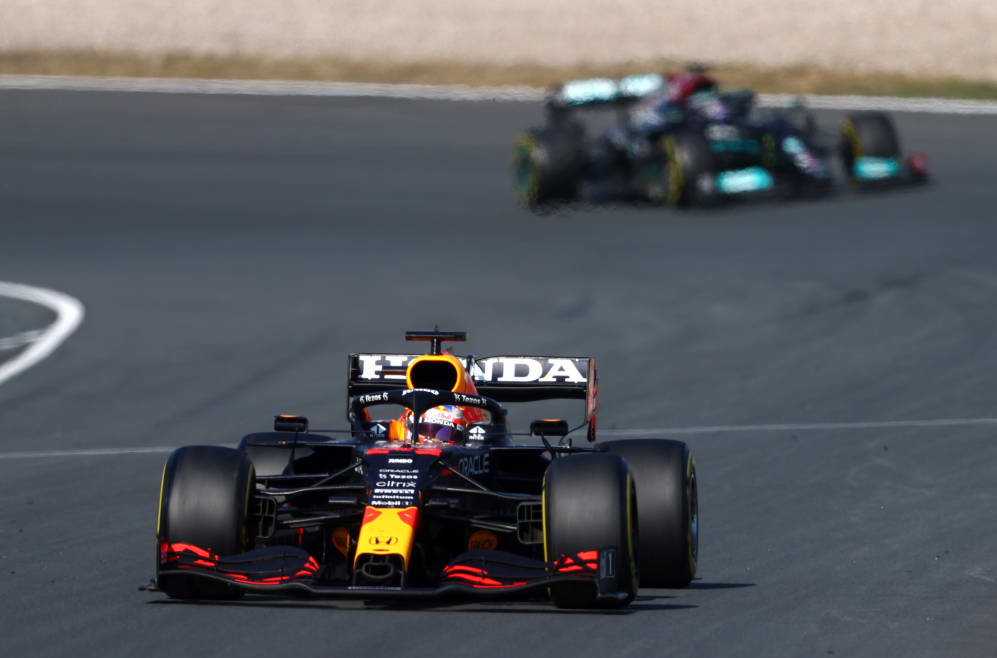 However, remember of course that, with the F1 Sprint format returning this weekend, whoever is fastest in Friday's qualifying will start P1 for the F1 Sprint – with pole then decided by the result of Saturday's 100km encounter.
READ MORE: Session times confirmed for Italian GP – including F1 Sprint at Monza
Valtteri Bottas, meanwhile, got within 0.069s of Hamilton's pole time here last year, and will be keen to put in a strong performance this weekend to cap off his final Italian Grand Prix with Mercedes – Bottas moving to Alfa Romeo for 2022, with George Russell taking his place at the Silver Arrows.
Sergio Perez, meanwhile, has had some strong Monza qualifying performances, including P4 last year for Racing Point. And while the Mexican's first ever pole position this weekend would be a surprise, he'll want to be closer to his team mate than he has been in recent races, having now not started in the top three since the Austrian Grand Prix.
Pole positions in the last five years:
2020 – Lewis Hamilton (Mercedes)
2019 – Charles Leclerc (Ferrari)
2018 – Kimi Raikkonen (Ferrari)
2017 – Lewis Hamilton (Mercedes)
2016 – Lewis Hamilton (Mercedes)
FAN VIEW: Despite the fact Verstappen has taken two race wins in a row and leads the title fight again, it is neck and neck in the F1 Play voting between Max and Lewis Hamilton as to who will grab pole at the 'Temple of Speed'. Gamers clearly expect the F1 Sprint format this weekend to spice things up.
In the mix for victory in Sunday's Italian Grand Prix
Here again, in the Hamilton vs Verstappen battle, it's Hamilton very much with the upper hand in terms of form at Monza. The Mercedes driver is a five-time winner here, with three additional podiums to his name. Verstappen, on the other hand, has never even set foot on the fabled Monza podium, with a best finish of fifth in 2018 (fourth on the road but bumped to P5 after a penalty).
READ MORE: 'It's an amazing day' says Verstappen after retaking title lead with emotional home win
However, once again, if Red Bull can get their race set-up in the sweet spot – for both the Sprint and Sunday's Italian Grand Prix – there seems to be no reason why Verstappen won't be in the mix for his eighth victory of the year.
If Hamilton takes his fifth win of the season, meanwhile, that will also see him take his 100th victory, while he'll be especially keen to do so after slipping three points behind Verstappen in the drivers' standings after Zandvoort.
Bizarre as it is to say, Pierre Gasly and Charles Leclerc are the two most recent winners here. But Gasly's 2020 win owed much to fortune, while Leclerc was relying on Ferrari's super-strong power unit in 2019, plus some robusto defensive moves – with Mercedes and Red Bull's form this year suggesting any 'midfield' wins would be a major upset.
ANALYSIS: Why AlphaTauri have kept faith in Gasly and Tsunoda for 2022
In terms of the sister cars from those two teams, Bottas boasts a pair of P2s here, while Perez also had a P2 in 2012 for Sauber.
Wins in the last five years:
2020 – Pierre Gasly (AlphaTauri)
2019 – Charles Leclerc (Ferrari)
2018 – Lewis Hamilton (Mercedes)
2017 – Lewis Hamilton (Mercedes)
2016 – Nico Rosberg (Mercedes)
FAN VIEW: Verstappen again holds sway here, but the F1 Play voting is significantly closer than it was ahead of Zandvoort, with more like a 60-40 split in favour of the Dutchman this time around. As one might expect, it's literally tumbleweed elsewhere on the grid, with no drivers picking up more than a handful of votes.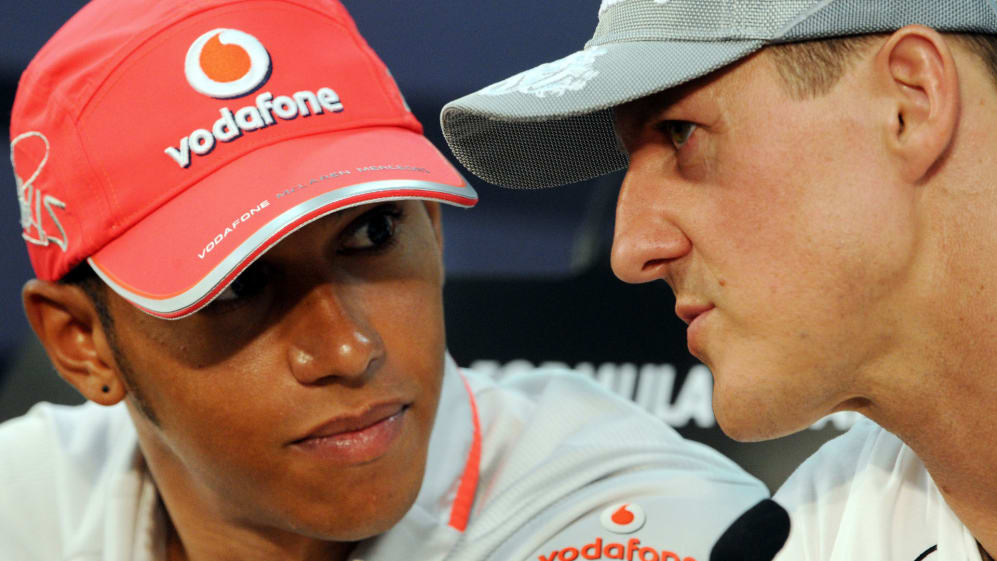 Podium outsiders for the Italian Grand Prix
Zandvoort marked McLaren's worst race of 2021 in which both cars have finished, the team taking just a single point courtesy of Lando Norris.
They'll be hopeful, however, of a better showing at Monza, with Carlos Sainz having given the team a podium here last year, while Daniel Ricciardo – an excellent fourth at Monza for Renault in 2019 – was targeting a strong result, saying at Zandvoort that Monza "is one of the best races of the year for sure, for actual racing as well… [Hopefully we can] make some better moves next Sunday and try to get top five."
READ MORE: McLaren drivers happy to put 'abnormal' Dutch GP behind them after losing P3 to Ferrari
McLaren's rivals for P3 were less hopeful of a strong result at their home race, meanwhile, with Ferrari boss Mattia Binotto telling the press in Belgium: "We know that we are lacking some power compared to our competitors, and Monza [and] circuits with long straights will be difficult for us."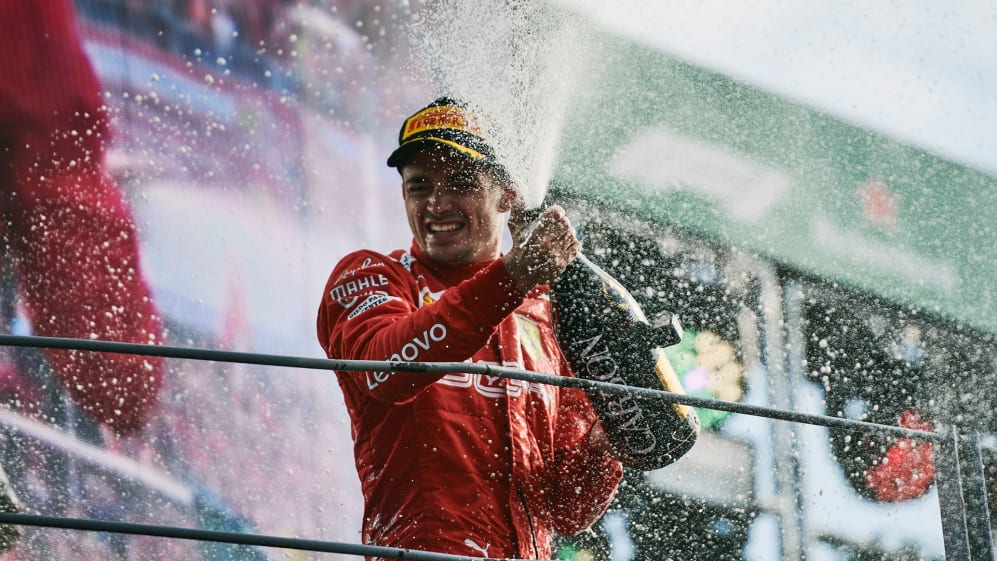 If Ferrari can't be sharking around the podium places, that might open up an opportunity for the likes of Alpine, Aston Martin or AlphaTauri – 2020 Monza winner Gasly having taken P4 at Zandvoort for AlphaTauri and driving beautifully at the moment, while both Alpine's Fernando Alonso and Aston Martin's Sebastian Vettel have multiple Monza wins in their lockers.
Podiums in the last five years:
Mercedes – 8
Ferrari – 4
AlphaTauri – 1
McLaren – 1
Racing Point – 1
FAN VIEW: That terrific home victory for Ferrari, courtesy of Charles Leclerc, seems much more than two years ago right now. But the Monegasque is attracting a few F1 Play votes to crash the Red Bull/Mercedes podium party on Sunday afternoon. McLaren star Lando Norris also has support despite his Zandvoort struggles.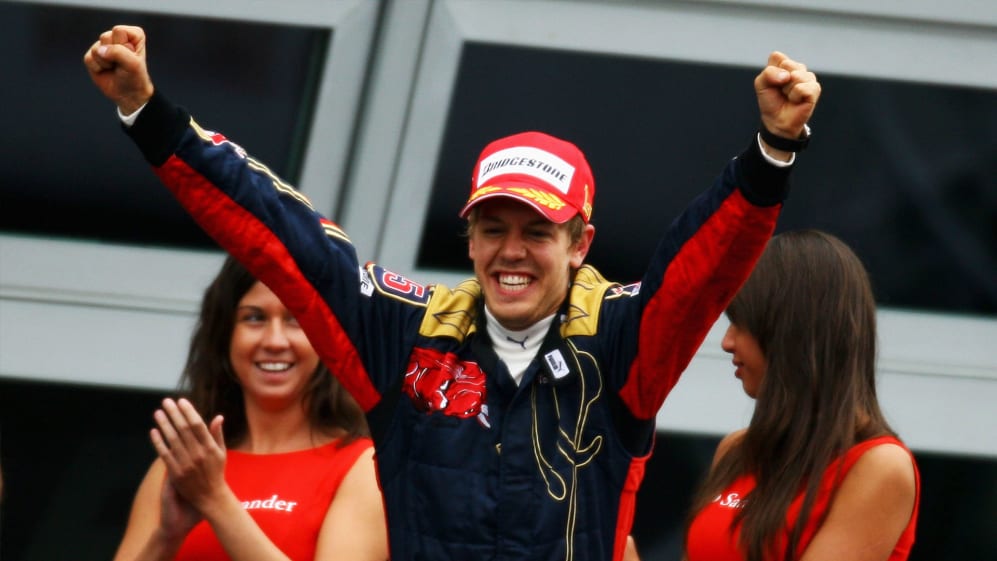 Points potential for the Italian Grand Prix
AlphaTauri remain the only team this year to have scored points in every Grand Prix, and will be hoping to keep that record going at their second home race of the year at Monza, having confirmed that Gasly and Yuki Tsunoda would remain with the team for 2022.
READ MORE: Pierre Gasly and Yuki Tsunoda retained by AlphaTauri for 2022
They'll also boast Honda's punchy engine at the power-hungry track – while Tsunoda could do with taking some points, having only scored at five of 13 races so far this year.
Haas remain the only team not to have scored in 2021. But after their fractious Dutch Grand Prix, the signs aren't looking good this weekend for that to change, with the American squad having never scored a single point at Monza in five years of trying.
READ MORE: 'He wants to be in front of me at any cost' says furious Schumacher after Lap 1 clash with Mazepin
Fresh from his signing to Mercedes for 2022, can George Russell fete his achievement with his third points finish in four races – or Williams team mate Nicholas Latifi for that matter?
With the F1 Sprint providing the opportunity for a mixed-up grid for Sunday's race, it's certainly possible – while with Monza traditionally a track that has witnessed plenty of grid penalties as drivers plug in new power units to give them some extra pep in their step, that could play into Williams' hands too.
Points in the last five years:
Mercedes – 177
Ferrari – 107
Red Bull – 51
Racing Point/Force India – 51
Renault – 38
McLaren – 31
AlphaTauri/Toro Rosso – 27
Williams – 23
Alfa Romeo/Sauber – 2
Haas – 0
FAN VIEW: Fernando Alonso, sixth in the Netherlands for Alpine, and four-times world champion Sebastian Vettel are both expected to be pushing for points just outside Milan this weekend. Alonso's team mate Esteban Ocon and in-form AlphaTauri man Pierre Gasly are also tipped to go well in Monza on F1 Play.