Feature
FORM GUIDE: Who's in the best shape as F1 heads to Miami for the first time?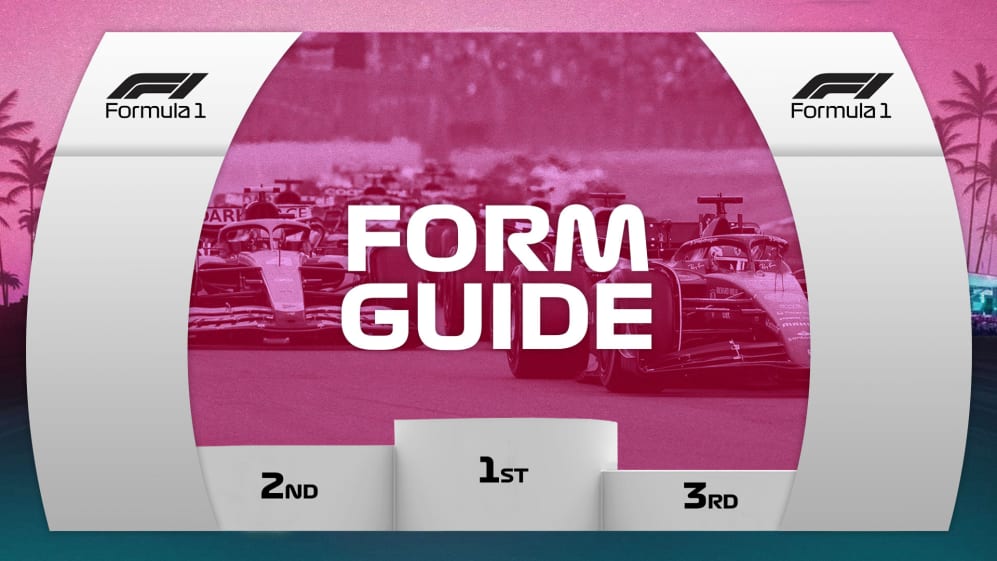 Formula 1 heads to Florida for the first time since 1959 this weekend, as we prepare for the inaugural Miami Grand Prix. So, as the Miami International Autodrome prepares to make its bow, here are the favourites for pole, points, podiums and victory this weekend – as we see how you've been voting on F1 Play, our awesome predictor game.
Vying for pole
There's no point talking about previous form at the all-new 5.41km Miami International Autodrome track because, well, there isn't any.
So instead, as we comb through the qualifying form of the season so far, we see that Red Bull and Ferrari two poles each – Charles Leclerc having taken both of the Scuderia's in Bahrain and Australia, while Sergio Perez in Jeddah, then Max Verstappen at Imola, claimed Red Bull's poles.
READ MORE: Our insider's guide to the all-new Miami International Autodrome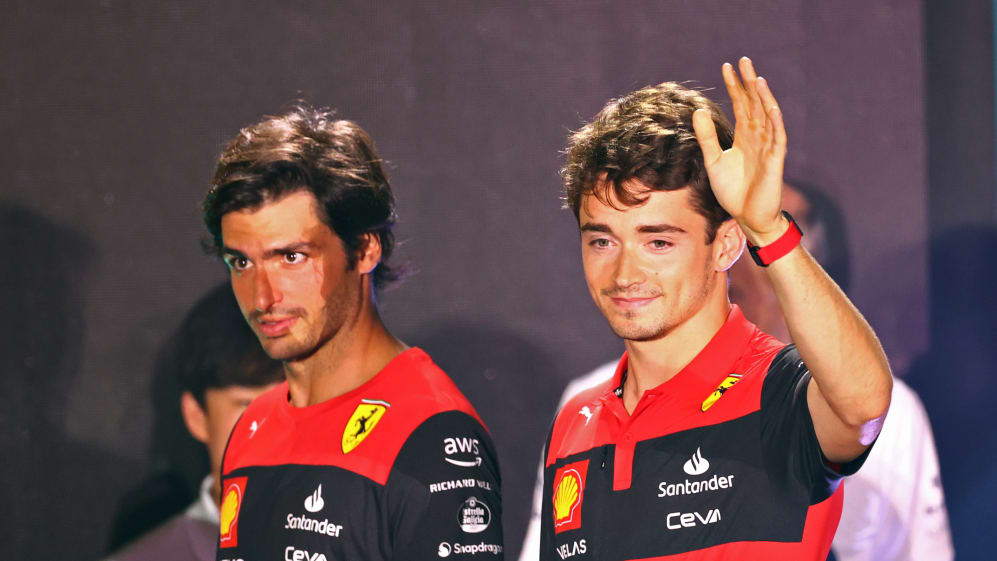 As Mattia Binotto recently predicted, it seems that the momentum is swinging to and fro between Ferrari and Red Bull this year. But one driver who'll be keen to get his first ever pole position on the board this weekend is Carlos Sainz.
Data said that the Spaniard's ideal lap in the dry at Imola would have been good enough for pole – but a Q2 crash there, coming on the back of an issue in Australia that he felt cost him pole, means he remains the only driver in the top two teams yet to net a P1 this year.
Can he turn that around in Miami?
FAN VIEW: Another race, and another swing in momentum. Now reigning world champion Max Verstappen is back in control of things after dominating the weekend in Imola. He has 50 percent more votes than Charles Leclerc as we head into race week. F1 Play gamers clearly believe Red Bull has the edge for raw speed.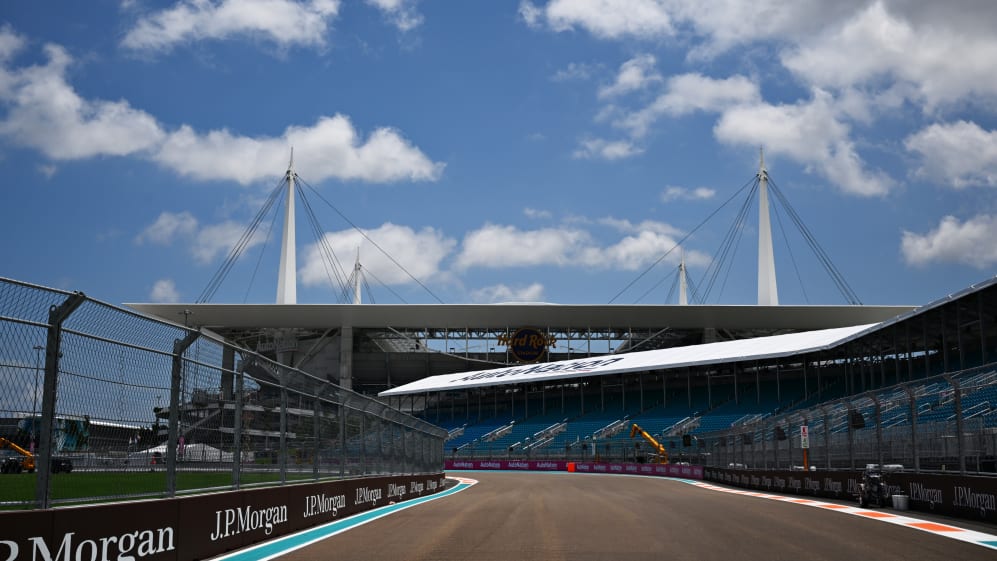 In the mix for victory
Similarly, wins have been divided 50/50 between Ferrari and Red Bull in 2022, but only between two drivers: Leclerc in the red corner, reigning champion Verstappen in the blue.
As for who the Miami International Autodrome should suit, the track features a broad spread of low, medium and high-speed corners, thus on paper nullifying one team's particular advantage over the other. Perhaps the one thing in Ferrari's favour, however, is the seemingly 'plug and play' nature of their F1-75, which could be an advantage at a circuit where the teams have no concrete data to work off.
WATCH: What do the drivers love most about racing in America?
Again, this will be a weekend where Sainz looks to bring himself into play in the fight for victory, having crashed out on Lap 2 in Australia and Lap 1 at Imola – while Perez, too, will be hungry to stand on the top step of the podium for the first time since Baku last year.
FAN VIEW: A similar story when it comes to voting for the win, after that superb weekend for Verstappen and Red Bull at the Emilia Romagna Grand Prix. If anything, Verstappen has an even stronger edge in this category. It is absolutely a two-horse race with Sergio Perez and Carlos Sainz feeding off scraps.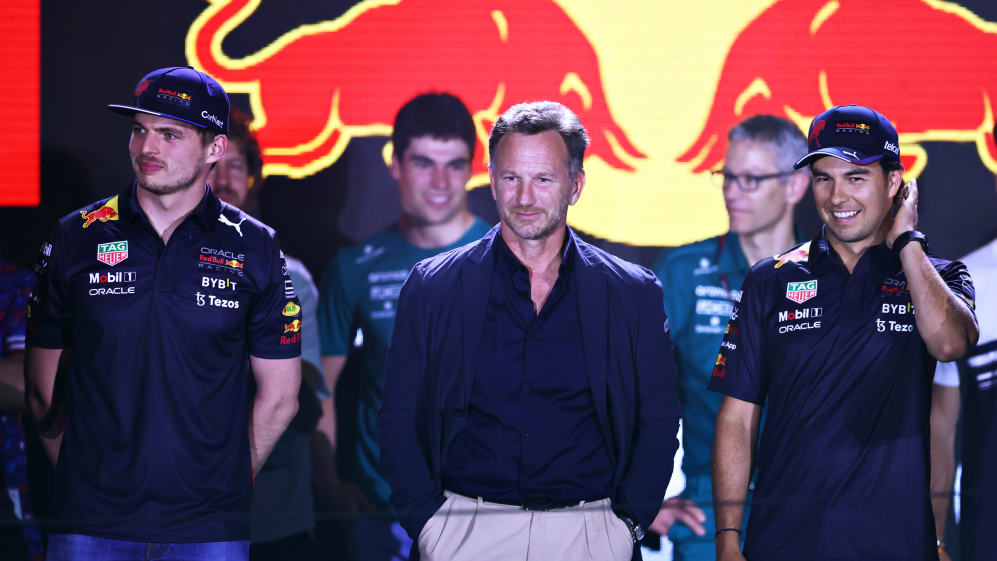 Podium outsiders
As it has been throughout much of 2022, here's the category in which we'll mention eight-time constructors' champions Mercedes, who've scored just two podiums in four races so far – although George Russell does at least have the honour of being the only driver on the grid to have finished in the top five at every Grand Prix so far this season.
Ahead of the Miami weekend, Toto Wolff was buoyant about the progress the team had made post-Imola (where Russell finished P4, as Lewis Hamilton took P13), saying Mercedes had "found several directions for improving the car, and we will be conducting experiments in Miami to correlate those simulations". Positive vibes, then.
READ MORE: Wolff says Mercedes have 'found several directions for improving the car' ahead of Miami Grand Prix
It's worth mentioning Alfa Romeo here, too, who as mentioned in this week's Tech Tuesday, appeared to take a step forward at Imola thanks to a re-design on the rear end of the C42 – a botched pit stop seemingly the only thing that prevented Valtteri Bottas from challenging for a podium in Italy.
The driver he'd have been challenging was Lando Norris, who secured the first podium for a non-Red Bull/Ferrari/Mercedes driver this year – with the Briton and McLaren team mate Daniel Ricciardo hoping to reinforce McLaren's upward trajectory in Florida.
FAN VIEW: The major players here are George Russell of Mercedes and Lando Norris of McLaren (we are ruling out Red Bull and Ferrari, obviously). The big story is the lack of any sort of meaningful support for Lewis Hamilton – very few gamers believe he can make the top three in Florida on Sunday.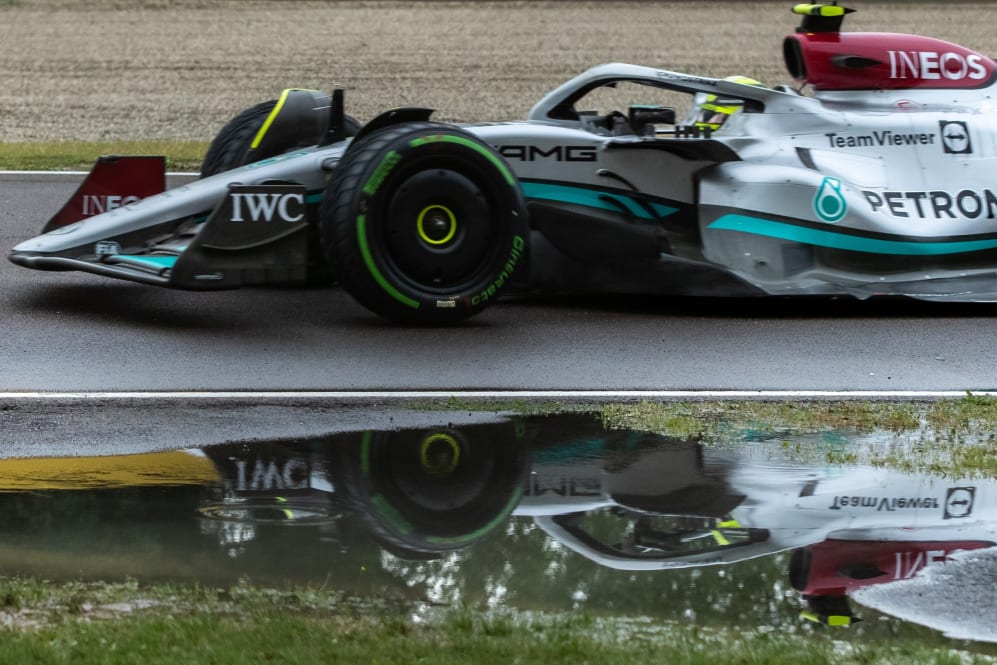 Points potential
Podium outsiders McLaren are ones to watch here; Lando Norris has been backed to shine by Team Principal Zak Brown and Daniel Ricciardo has started scoring too, helping the squad pick up a very healthy 22 points at Imola.
Alfa Romeo will expect to be towards the front of the midfield, the fifth-place squad hoping to squeeze even more out of those aforementioned upgrades.
The points battle continues to be seriously close, and, while Alpine will be expecting points this weekend, they will be looking in the mirrors at the likes of Aston Martin, who broke their duck at Imola and managed a double-points finish to boot.
READ MORE: 'It's a dream come true' – Miami GP Managing Partner Tom Garfinkel on the 'honour' of bringing F1 to the city
Haas, the only American team on the grid, look set to continue to be in the mix on home soil – Mick Schumacher aiming to score his first ever points in F1 and join Kevin Magnussen as a regular scorer – while AlphaTauri will be eager to bounce back after a slightly rocky home weekend last time out.
One last thing: the infamously temperamental Miami weather could throw things into chaos this weekend. And that means every driver will be looking to capitalise.
FAN VIEW: While the McLarens of Norris and Ricciardo are not surprisingly seen as virtual certainties for points, there is also strong support for AlphaTauri star Yuki Tsunoda. The other major player is Valtteri Bottas of Alfa Romeo, with a little support too for Kevin Magnussen (Haas) and Fernando Alonso (Alpine).