Feature
Our insider's guide to the all-new Miami International Autodrome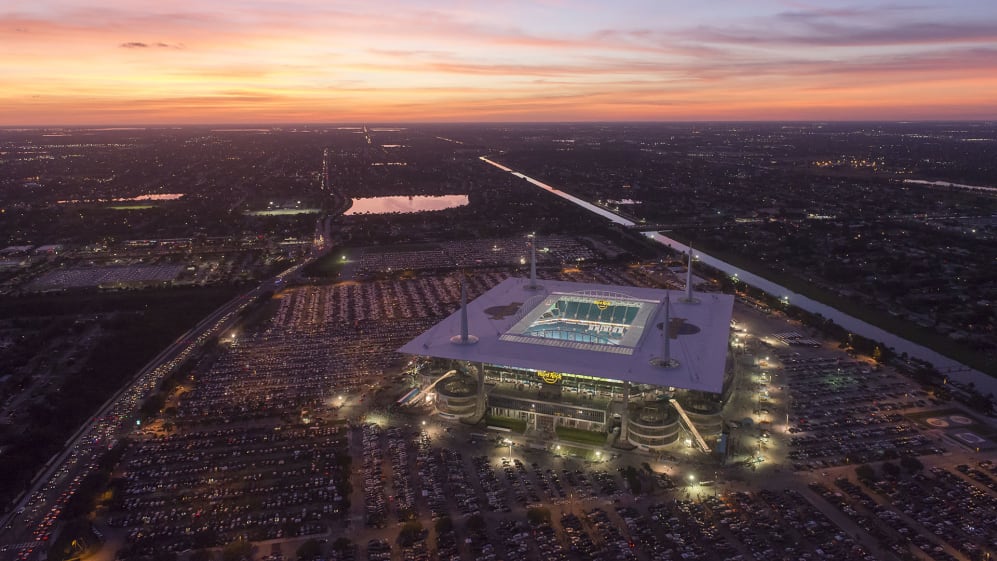 Miami is coming and anticipation is at fever pitch for this weekend's Grand Prix at the Miami International Autodrome. We're guaranteed glitz and glamour, but what can we expect in terms of action? We talked to the FIA's Head of Vehicle Performance, Craig Wilson, to find out.
This winding street circuit is set outside the home of the Miami Dolphins and we're lucky enough to be able to witness the first-ever Miami Grand Prix on May 6-8, with W Series providing support as the all-female category kicks off for 2022 in the Sunshine State.
IN NUMBERS: The stats behind the all-new Miami Grand Prix
Wilson and his team worked tirelessly to bring the Miami International Autodrome to life, 36 different layouts having been simulated before this 5.412km design was settled upon. Featuring 19 corners, Miami's Grand Prix venue will boast three DRS zones and we're told to expect qualifying lap times in the 1m 28s range, with a potential average speed of 223km/h.
As for the race itself, Wilson says: "The best overtaking spots will almost certainly be at the end of the DRS zones – most likely Turns 11 and 17, with a more uncertain chance at Turn 1. On the first lap, or after Safety Car restarts, we may see some overtaking into Turn 4 if cars are racing through the first three corners."
Not only is there high speed and potential for passing in abundance, but the track surface has been tailored to make sure that Miami has enough grip from the get-go. After all, the circuit will need to be packed away after May 8: the busy venue holds the Miami Open tennis tournament, the Dolphins' home NFL matches, and has hosted six Super Bowls plus two Baseball World Series.
Wilson explains: "An unusual aspect is that the Miami track contains a high proportion of limestone, which is not normally used for a race track. The local Florida limestone has a high silica content, making it more hard wearing and abrasive than normal, so it has been used together with a granite mix composition.
F1 NATION: Zak Brown joins the podcast's Miami Grand Prix preview
"Racing circuit asphalts are produced to a higher specification and tolerance than normal road surfaces and ahead of the Miami GP, the circuit will have a special water jet blasting procedure to artificially age the track surface and give it high grip from the off."
Over the high-speed 5.412-kilometre lap, drivers will also have to contend with elevation changes – mainly between Turns 13 and 16 – as the circuit heads over a highway exit ramp and under various flyovers, and across uneven ground. Furthermore, the Turns 14-15 chicane has a difficult uphill approach, a crest in the middle, and then a downhill exit – and that's not to mention the walls that loom so close to the asphalt.
With two long straights and full-throttle sections, coupled with a winding, tight section at the end of Sector 2, how will teams approach this set-up challenge?
"The sequence from Turn 11 to Turn 16 is tight and winding – the rest of the corners are a more typical mix of slow, medium and high-speed [turns]," adds Wilson.
BUXTON: Why the F1 community is getting hyped for the first ever Miami Grand Prix
"So, teams will likely be biased towards their normal higher-downforce range. It won't be anything unique in terms of challenge versus the range of other circuits; it will feel more like a street circuit due to the temporary nature of the circuit. However, the layout echoes that of a permanent track," he says.
We'll find out who comes out on top this weekend in round five of the 2022 Formula 1 World Championship, as Charles Leclerc and Max Verstappen resume their title battle in a stunning setting.