Vettel and Alonso say reigning champion status will be a 'boost, not burden' for Verstappen in 2022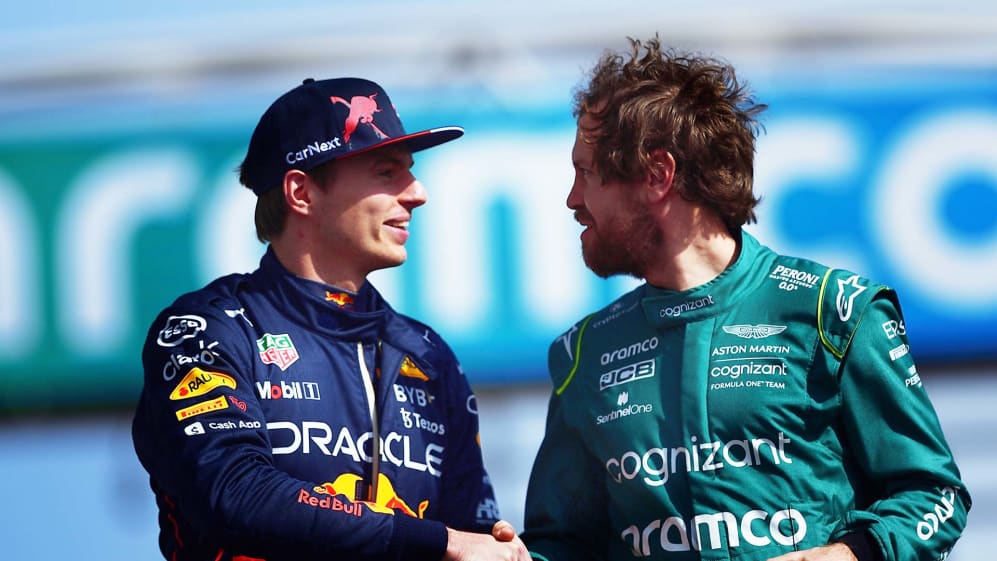 The number one is back in Formula 1 as Max Verstappen dons the digit to defend his drivers' championship. And fellow champions Sebastian Vettel and Fernando Alonso have weighed in on how it feels to start the season on top.
Verstappen became the Netherlands' first Formula 1 champion in a stunning 2021 season, denying Lewis Hamilton the chance to become the first eight-time champion in history. The Dutchman didn't hesitate to choose the #1 – becoming the first driver since Vettel (in 2014) to use it to defend his F1 title.
READ MORE: Hamilton warns rivals he's as 'dangerous' as ever ahead of 2022 season kick-off
But does that #1 bring extra pressure to a driver? It's a question Vettel was asked midway through Bahrain's Official Pre-Season Test.
"To be honest, it was a long time ago for me!" joked the four-time champion, who gears up for a second season with Aston Martin in 2022. "What I remember – I think it's a boost, it takes a lot of weight, in a way, off your shoulders. But it's a great feeling to start the season as world champion.
"You have the number one on your car, so it's a privilege. I think we would all like to be in that position. It can only be one of us, and yes, I didn't see it as an extra burden. If anything, it was a boost. So, I think he will probably feel the same. But then, everybody is different."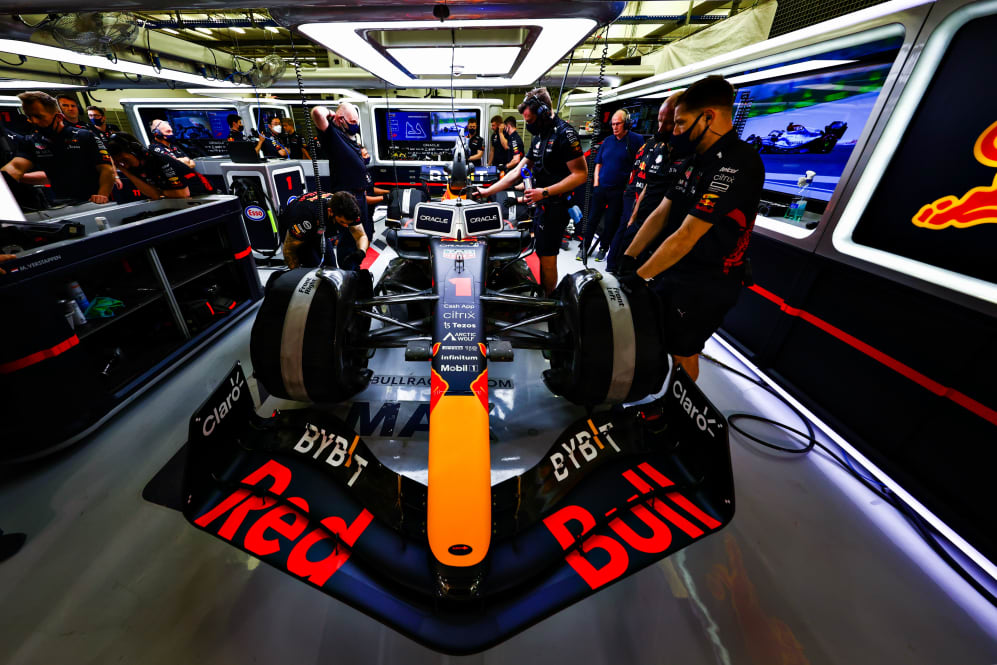 As for Alonso, the two-time champion – now aiming to bring Alpine further up the midfield and perhaps beyond in the near future – said that Verstappen could enter the 2022 season feeling "less pressure" than before.
"I think if anything you will have less pressure because you've already accomplished one of your dreams," said Alonso. "And from now on it's more fun.
READ MORE: An uncertain pecking order and question marks over Mercedes – 5 key storylines ahead of the Bahrain GP
"You go into races knowing you're world champion already once and you always try to fight for championships and add numbers to that. But I think if anything, he should have less pressure."
Red Bull will be fighting tooth and nail to retain their drivers' title and gain a first constructors' championship since 2013 – when Vettel was their number one. Find out just how well they stack up to their rivals when the Bahrain Grand Prix weekend begins, on March 18-20.