Feature
An uncertain pecking order and question marks over Mercedes – 5 key storylines ahead of the Bahrain GP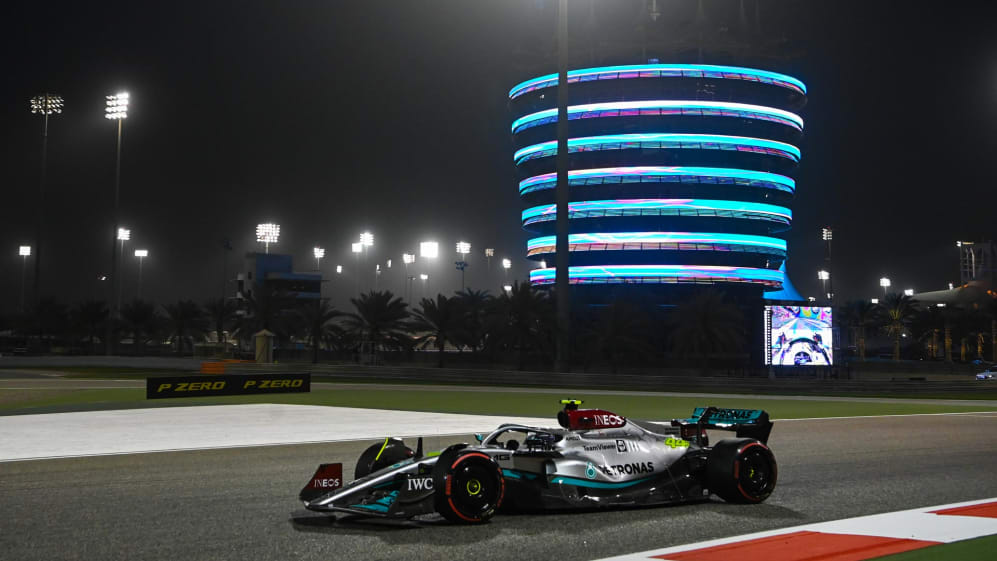 A mere 98 days since the final race of 2021, the lights will go out to kick off the 2022 Formula 1 season in Bahrain. It might have been a relatively short off-season, but it's a new era for the sport, and here are just a few things we're looking forward to at the first race at Sakhir.
1. Who is quickest after testing?
There are so many cliches around pre-season testing that I'm going to try and avoid them as best I can here, but it's true that you never really see exactly how much performance any team has got until qualifying at the opening race.
Before that time, it's almost pointless to show your hand, as long as you have got an understanding of what you need to do to get the most out of your car. But until Saturday, nothing is competitive, so there's no need to lay your cards on the table.
READ MORE: The 5 key questions from the 2022 Official Pre-Season Test in Bahrain
And yet, I'm going to be at least a little bit risky and talk about the outright fastest team from testing: Red Bull. Off the back of Max Verstappen's maiden championship victory, Red Bull had a solid but unspectacular pre-season – until the final day when an upgraded RB18 hit the track and duly looked every bit the car to beat.
Until that point, Ferrari had enjoyed a more consistent and impressive pre-season – looking quick in all conditions – but both teams are clearly hiding something. How much? That's the exciting thing we get to find out this weekend.
2. How much trouble are Mercedes in?
It seems to be a bit of a theme when it comes to Mercedes and pre-season testing, but once again they are on the backfoot ahead of the first race.
There's a difference between sandbagging and genuinely struggling, with the former usually involving trying to hide your pace through high fuel or backing off on certain laps, while the race simulations usually give a hint at the true performance potential. For Mercedes, the car has looked a handful to drive throughout pre-season, with the team particularly struggling with porpoising – or bouncing – when they try to lower its ride height.
READ MORE: 'At the moment the performance isn't there' says Russell, as Mercedes end testing with work to do
The lower the car is to the ground, the better it should perform, but Mercedes need to find ways of getting their car lower without suffering from porpoising in order to extract the lap time. They weren't able to do that in Bahrain, but have a full week to try and find solutions.
We've seen them understand how to make a car work between the final test and first race before, and both drivers are confident the car has the potential to be fighting with Red Bull and Ferrari. But if fixes aren't found, they could find themselves outside that battle at the season-opener.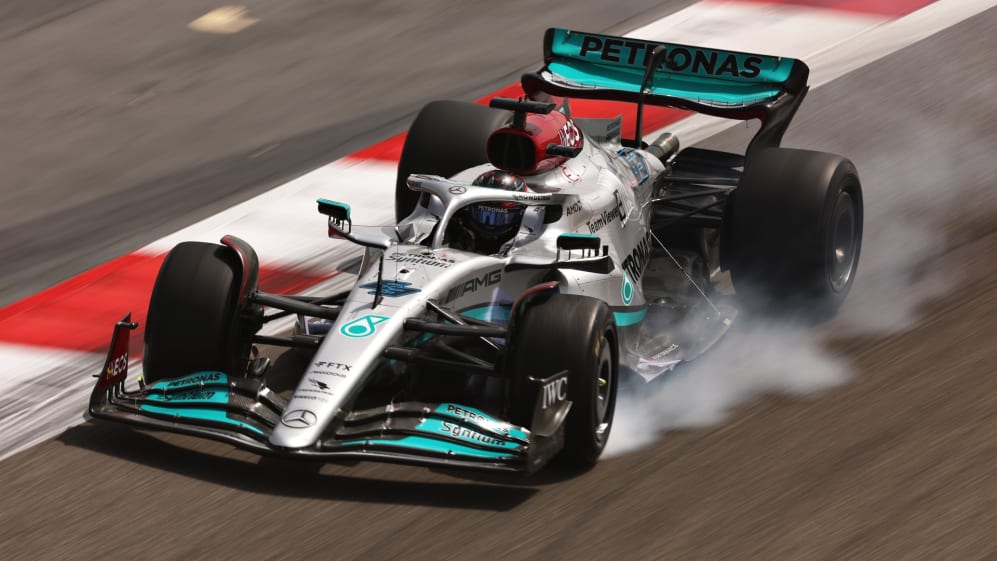 3. Reliability issues could mix up the order
I imagine we'll revisit this as the weekend evolves, but the Official Test in Bahrain has already shown what a major issue reliability could be for some teams in the early part of the season.
In Barcelona, the likes of Alpine, Alfa Romeo and Haas were struggling for mileage. Then in Bahrain, McLaren had a really tough week with overheating brakes that limited their running, and took them from a position of strength to a team that will have a lot to learn when free practice starts on Friday.
READ MORE: Leclerc encouraged by 'smoothest' pre-season he's experienced in F1
They're not alone in that case, as Williams also lost a lot of running in the middle of last week's test – although it appeared to be triggered by an operational error – which also hurt their learning. Haas could have done with more mileage too, despite getting extra time to make up for a freight delay, and the apparent pace in their car will only be useful if they get over their reliability concerns.
The pecking order in the midfield in particular is extremely hard to predict, but teams might be better off prioritising how reliable their cars are rather than that extra bit of pace at the opening round, as the new regulations could lead to a higher rate of attrition than we've become accustomed to.
4. Will Daniel Ricciardo be fit to race?
Hopefully, the answer to this question is 'yes', as Ricciardo continues to recover from Covid-19, having tested positive last week. The Australian started feeling unwell on Wednesday and returned a positive result two days later, but is expected to be able to leave isolation in time for Friday practice, assuming he has recovered.
Where he is physically will be interesting to note, as Ricciardo missed the whole of the Bahrain's Official Pre-Season Test as a result, and has only driven the new McLaren for one and a half days. Even if he's fully fit, he's definitely going to be at a disadvantage to team mate Lando Norris in terms of his comfort in the car and experience with how it performs, so it could be a big challenge for Ricciardo this weekend.
READ MORE: Norris says Official Pre-Season Test has been 'less than ideal' for McLaren
On the off-chance he isn't able to race, McLaren have multiple options available to them. Nyck de Vries is their existing option through an agreement to share the Mercedes reserve drivers, but Stoffel Vandoorne is unavailable as he races in Sebring.
Paul Di Resta is on the books as a back-up but McLaren have also reached an agreement with Alpine to use 2021 Formula 2 champion Oscar Piastri if required this year. Which one tops the team's list in the case Ricciardo is unfit isn't yet clear.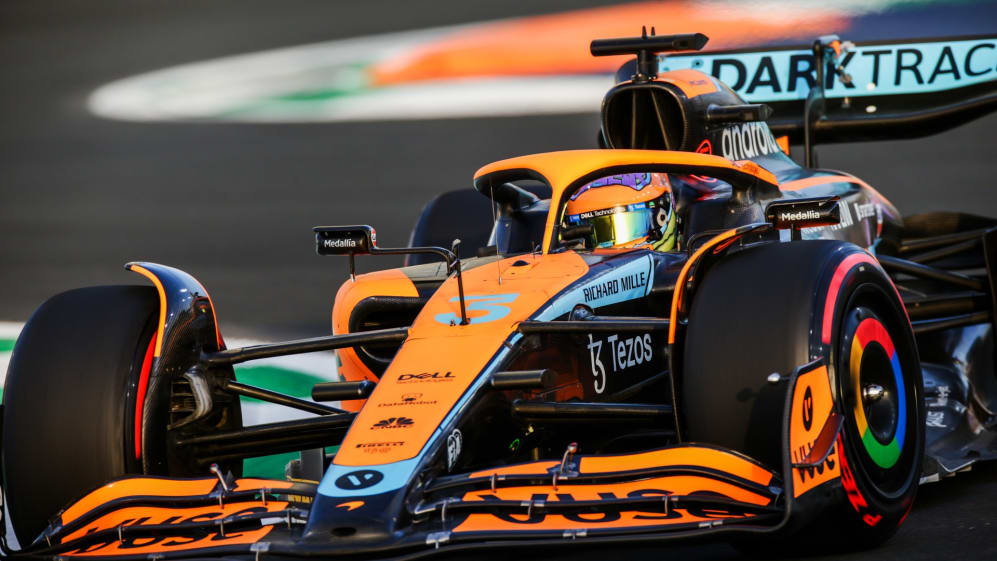 5. How will the new rules impact racing?
A new era of Formula 1 gets underway in Bahrain and the opening race will provide the first opportunity to learn if the 2022 regulations have the desired impact on racing.
The new rules have been designed to allow cars to follow each other more closely, ideally making for better racing action. That doesn't mean there should be more overtaking – in fact, overtaking shouldn't be easy at all – but a driver should be able to stick close to the car in front in order to launch an attack or keep the pressure on.
WATCH: The top takeaways from the 2022 Official Pre-Season Test in Bahrain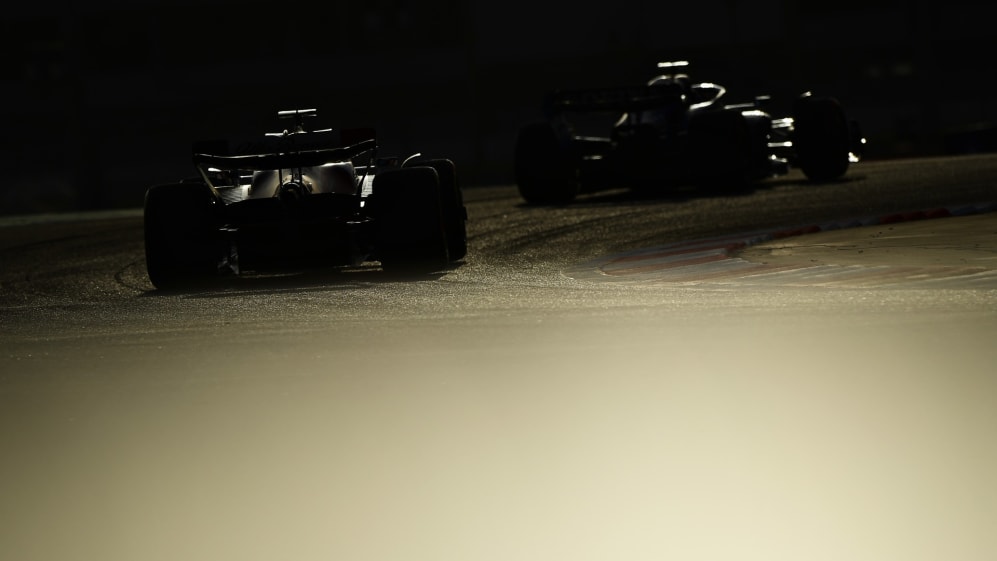 Initial feedback from the drivers after testing is that they can notice an improvement in terms of how much less downforce they lose following another car, while there were positive noises about the lack of tyres overheating in such a scenario. So far, so good.
But how it plays out in a race scenario with multiple cars running in a pack and everyone pushing to the limit remains to be seen. If the evidence from testing does prove correct and allows close battles throughout the race, then we should be in for a spectacular few hours on Sunday.