Formula 1 say they are 'moving forward' with Concorde Agreement despite Mercedes reluctance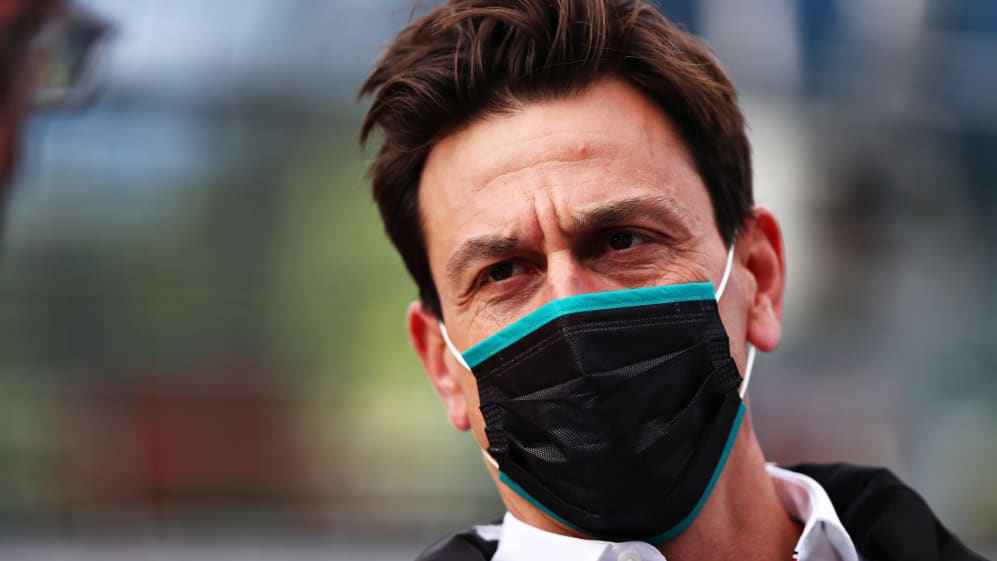 On the eve of the 70th Anniversary Grand Prix at Silverstone, Mercedes' Toto Wolff has expressed unhappiness with the current terms of the 2021 Concorde Agreement – but his comments were met with a swift response from Formula 1 who said they are "moving forward" and "will not be delayed any longer." At the same time, the sport's three longest-running teams – Ferrari, McLaren and Williams – said they were either ready, or nearly ready, to sign up to the deal…
Wolff was asked in the team principals' press conference how close Mercedes were to signing the terms of the new Concorde Agreement - the deal that governs F1 - with the deadline for doing so having been set at August 12. The Silver Arrows boss responded by saying that he was unwilling to sign the agreement in its current form, believing that it failed to reflect both Mercedes and their driver Lewis Hamilton's contribution to the sport in the last decade.
READ MORE: Mercedes have 'zero worry' over involvement in Racing Point case, says Wolff
"We in Mercedes made it very clear that we are happy with a more equitable split of the prize fund, the way success is rewarded and possible for everybody, we agreed to," said Wolff. "We are, I would say, the biggest victim in terms of prize fund loss in all of that. Ferrari has maintained an advantageous position, for Red Bull obviously it balances out with Toro Rosso [AlphaTauri], so it's us that are hurt the most.
"I feel that Mercedes has contributed to the sport over the last years," he added. "Apart from being competitive on track, we have the driver that has clearly the most global appeal and we feel that, while being in those negotiations, we weren't treated in the way we should have been. Therefore there is a bunch of open topics for us that are legal, commercial and sporting, and in our point of view, I don't feel ready to sign a Concorde Agreement."
READ MORE: Mercedes run Stirling Moss 'horseshoe' tribute on Bottas and Hamilton's cars this weekend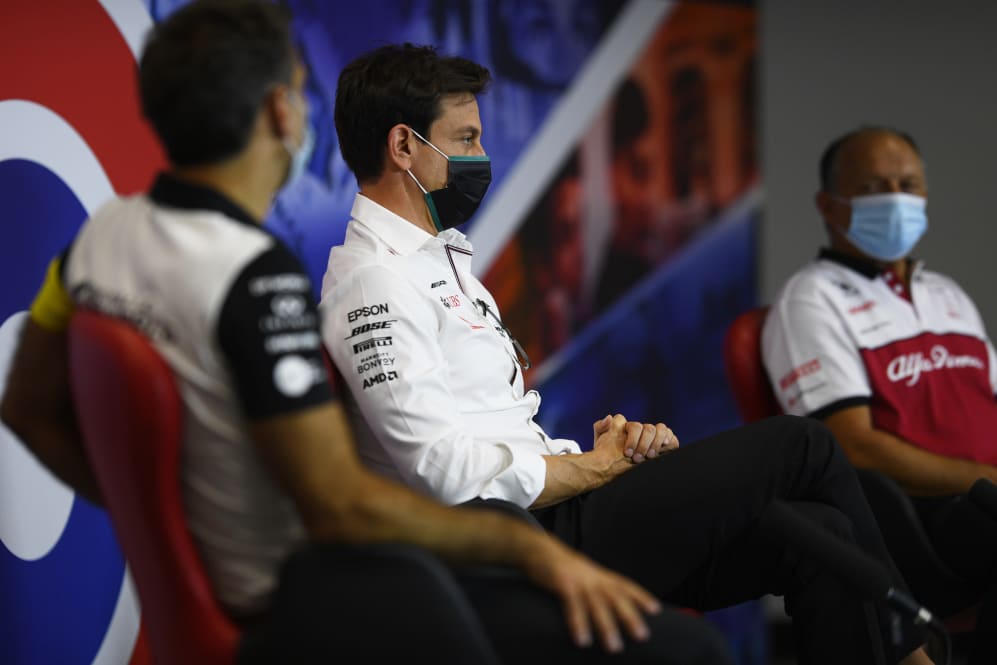 Asked what needed to be done for Mercedes to meet the deadline of August 12, Wolff responded: "That depends on the other side. If you are willing to sit at the table, address the critical topics, discuss them, come to maybe a compromised outcome, then I think it can go pretty fast. But I haven't seen that approach."
Wolff's comments elicited a response from Formula 1, who issued the following statement: "Formula 1 has engaged with all teams in a collaborative and constructive way and listened to all their views. This agreement is important for the future of the sport and all our fans. We are moving forward with this and will not be delayed any longer."
READ MORE: Ferrari are ready to sign new F1 Concorde Agreement, says Binotto
Other team principals confirmed on Friday that they were ready, or nearly ready, to sign however, with Claire Williams – sharing the stage at a press conference with Ferrari's Mattia Binotto and McLaren's Zak Brown, both of whom confirmed their own teams' willingness to sign – saying: "You've got the triple, the three most historic teams in Formula 1 ready to sign the Concorde Agreement.
"We are in a position to do so... We've got some minor legal issues to resolve but we would be ready to be sign it to meet the deadline... which I think is fantastic for the sport. We can move forward, we've got some great new regulations coming online for 2021, which is certainly going to level the playing field and give this sport a much brighter future, which we're really excited about."