Four female drivers set for Formula 3 test day at Magny-Cours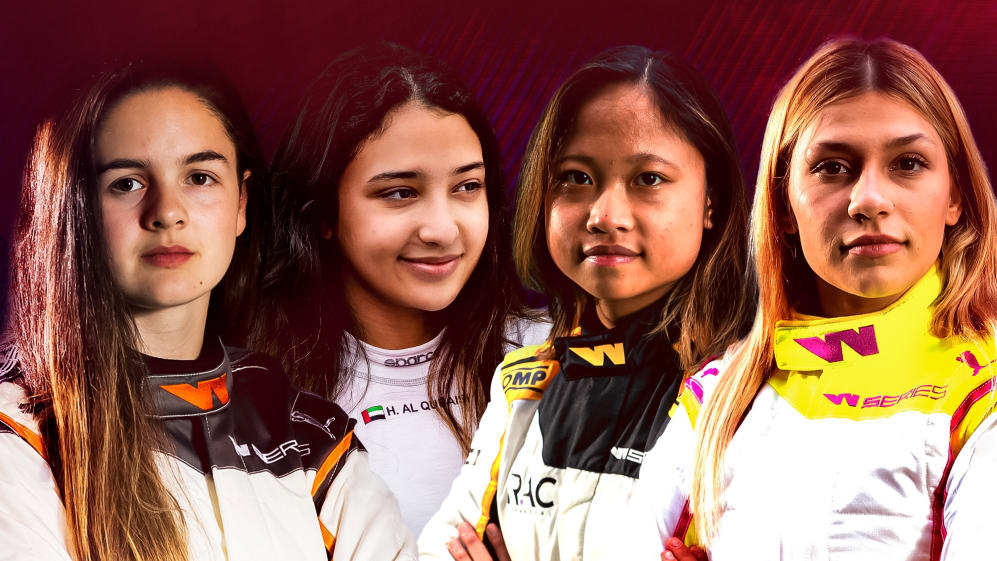 W Series drivers Abbi Pulling, Chloe Chambers, Tereza Babickova, along with Formula 4 and Formula Regional driver Hamda Al Qubaisi, will be taking part in a Formula 3 test at Magny-Cours in France later this month.
The FIA Formula 3 promoters have announced that the quartet will be getting behind the wheel of an F3 car in France on the 16th and 17th September 2022. The test will form a part of the FIA single-seater pyramid that aims to give female drivers better access to the sport.
This will be the second time that a women specific test will run in the current F3 cars, after W Series' Nerea Marti, Irina Sidorkova, plus Iron Dames' Maya Weug and Doriane Pin took part in a similar event and the same circuit last season.
READ MORE: Williams retain Jamie Chadwick in Driver Academy for 2022
"It's very important to us to ensure that more and more female drivers join our championship. Diversity is one of our key discussions regarding the future of motorsport," said FIA Formula 3 CEO Bruno Michel.
"We initiated these dedicated F3 tests last year, with Nerea Marti, Doriane Pin, Irina Sidorkova and Maya Weug, who all said how beneficial this one-day test had been to their understanding of the demands of our championship. We selected four new drivers for this year, as we follow closely not only the W Series, but also female drivers in other categories.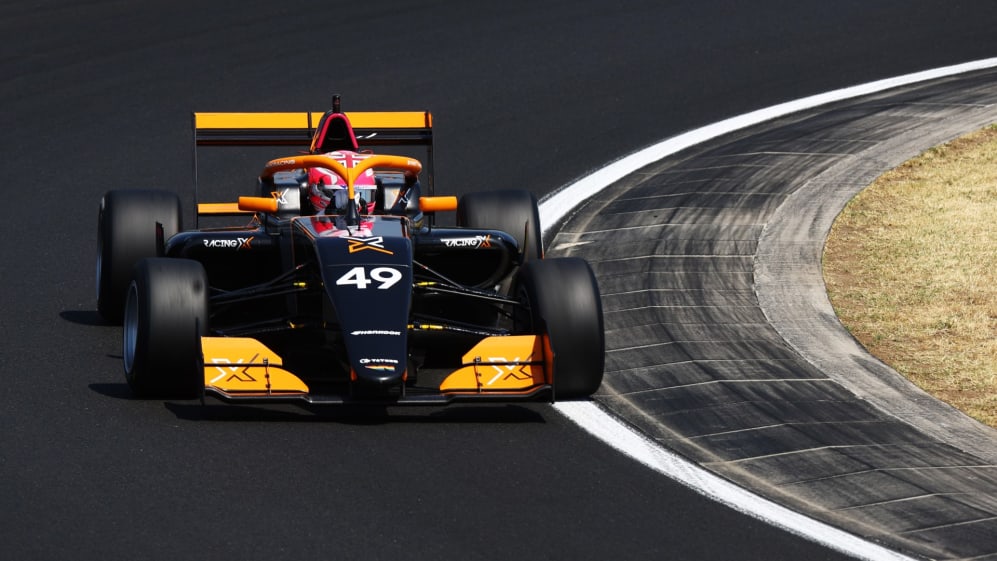 "The purpose of this test is not to compare their performance, but it is an opportunity for them to understand what is required from an F3 driver from every aspect, so that they can prepare for the challenges when they progress to our championship, hopefully in the near future."
"Providing more opportunities for women drivers across single seater racing is a key priority for all of us at Formula 1 and across the whole sport," added F1 President and CEO Stefano Domenicali.
NEXT GEN: 20 of the most exciting up-and-coming talents on the road to F1
This test, the second of its kind, will provide real opportunity for these four talented drivers to demonstrate their potential to teams and make the case for a competitive seat in years to come."
Pulling – who is a member of the Alpine Affiliate programme – is currently fourth in the W Series drivers' standings. She said: "I'm very excited to test the F3 car around Magny-Cours and I am very grateful for this opportunity given to me. I hope to make the most out of the day and understand further what it will take to get to the next step and where I aim to hopefully compete one day.
"To get the chance to drive this kind of machinery means a lot to me and I'm expecting it to be very different to what I am used to driving. However, I'm looking forward to the challenge and trust that I will get the support I need from the team to adapt and learn as much as possible."
Oops! Error retrieving Twitter post
"I'm excited about this opportunity," added Chambers. "It's something that I've looked forward to for a long time and I'm so grateful to have it. I see this test as a great learning opportunity to gain experience in the F3 car at a new track with new people that I can learn from. I expect to gain invaluable experience and a greater understanding on where I need to further develop my skills.
"I just want to say a huge thank you to everyone at W Series, Monoflo International, and Bruno Michel and his team for helping me to this great opportunity to gain experience and show my potential."
Prema racing driver Hamda Al Qubaisi said: "I'm thrilled to be invited by the FIA F3 promoters to take part in this high-profile test, it's a very strong message in acknowledging female drivers and I would personally like to thanks Bruno Michel for the opportunity.
READ MORE: Alpine Academy appoint W Series racer Powell as mentor
"I'm definitely grateful for this opportunity and it means a lot to be acknowledged for my efforts and achievements in motorsports and offered the chance to test this amazing machine. It's the natural progression in my career and I aspire to drive in this championship next season if all goes well."
She continued: "I look forward to getting the feeling of driving this car, which has more power and downforce than the car I'm currently competing in. I have been working very hard on my physical and fitness side to cope with the extra G forces and feel confident I will be able to handle it well and try and learn as much as possible and improve my driving and feeling with the car throughout the test."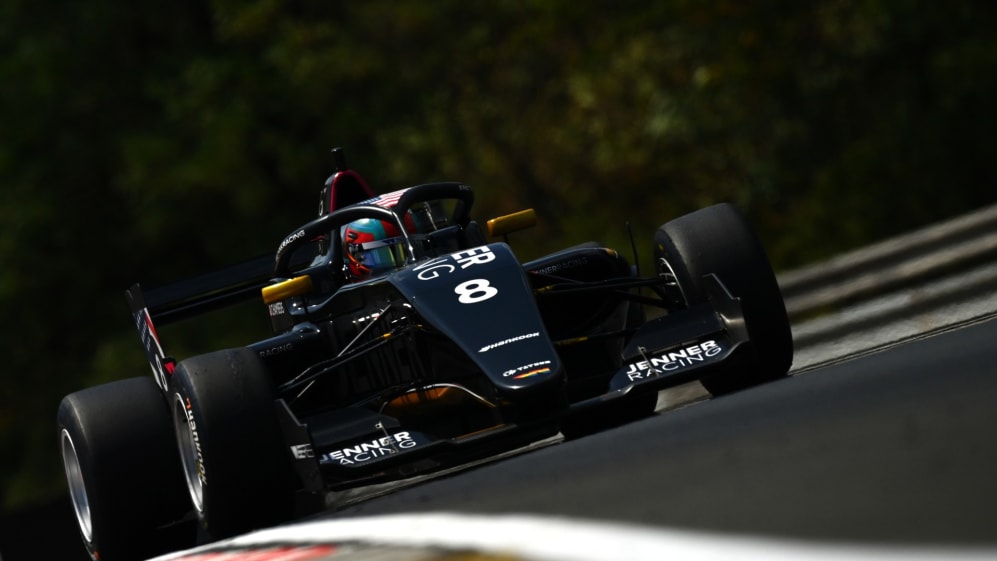 "I am very grateful for this opportunity. For all drivers in motorsport, the goal is to continue to higher categories and thus, of course, more powerful cars, which is a big challenge," added Tereza Babickova. "I know it takes quite a lot of physical strength to drive the F3 car.
READ MORE: W Series to race alongside Formula 1 at the Singapore Grand Prix
"I'm still a rookie formula driver, so for me, this invitation to the FIA F3 test is a recognition of my training and racing commitment so far, and it's a great motivation for the future. Of course, my goal is to step up to F3 in the future, so I expect this test to show me what my real abilities are today and what I need to work on in order to be ready."
There will be two cars on track each day, with Pulling and Al Qubaisi taking part on day one, while Chambers and Babickova behind the wheel of the F3 cars on day two.