Feature
NEXT GEN: 20 of the most exciting up-and-coming talents on the road to F1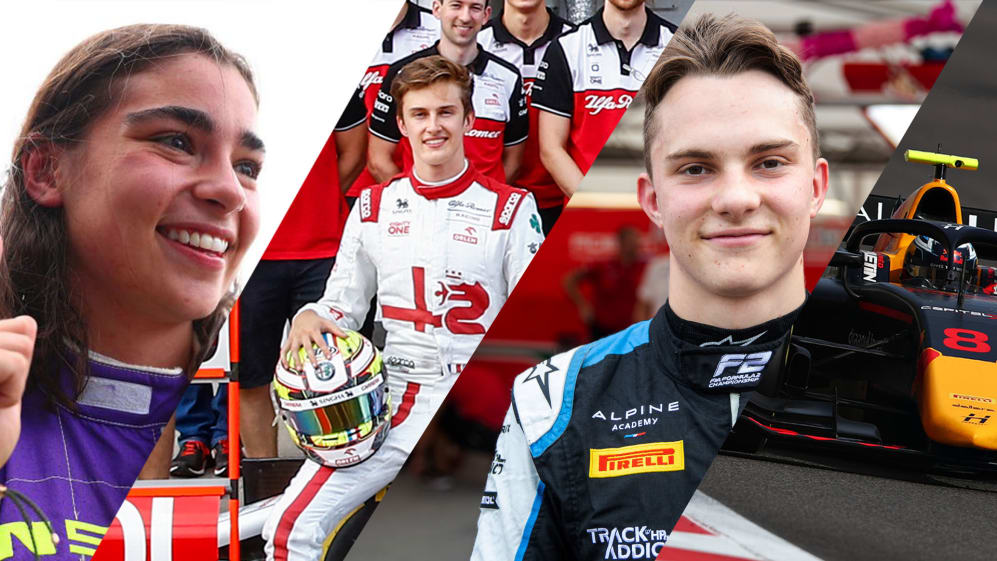 From karting sensations to Formula 1-ready racers, and all of the budding junior talent in between, we look at 20 of the hottest prospects striving to make it to F1, ranked in descending order according to their age – and detail why, and where, you should be watching them in 2022.
Jamie Chadwick
Age: 23
Nationality: British
2022 plans: TBC
Chadwick was the class of the field in the first two seasons of the W Series, while also serving as a Williams F1 development driver and debuting in the brand-new Extreme E series. A former British GT4 and MRF Challenge Formula 2000 champion, Chadwick also has experience in Formula Regional European, where she came ninth in 2020, as well as Euroformula Open and Asian F3.
READ MORE: 'Finding a new challenge is my motivation' – Jamie Chadwick on what's next after clinching her second W Series title
Robert Shwartzman
Age: 22
Nationality: Russian
2022 plans: Scuderia Ferrari F1 test driver
Arguably the strongest overtaker on the official road to F1 in the past three seasons, Robert Shwartzman's calculatedly aggressive style dominated F3 in 2019. Finishing fourth and second in two years of F2, it was only the Ferrari junior's slow start to 2021 that stopped him from challenging champion Oscar Piastri more closely: all eight of his podiums, which included two wins, came in the final 17 races. Still hopeful of making the F1 grid in the coming years, Shwartzman will spend 2022 as an F1 test driver for Ferrari.
READ MORE: Ferrari Driver Academy announces 2022 roster and line-up changes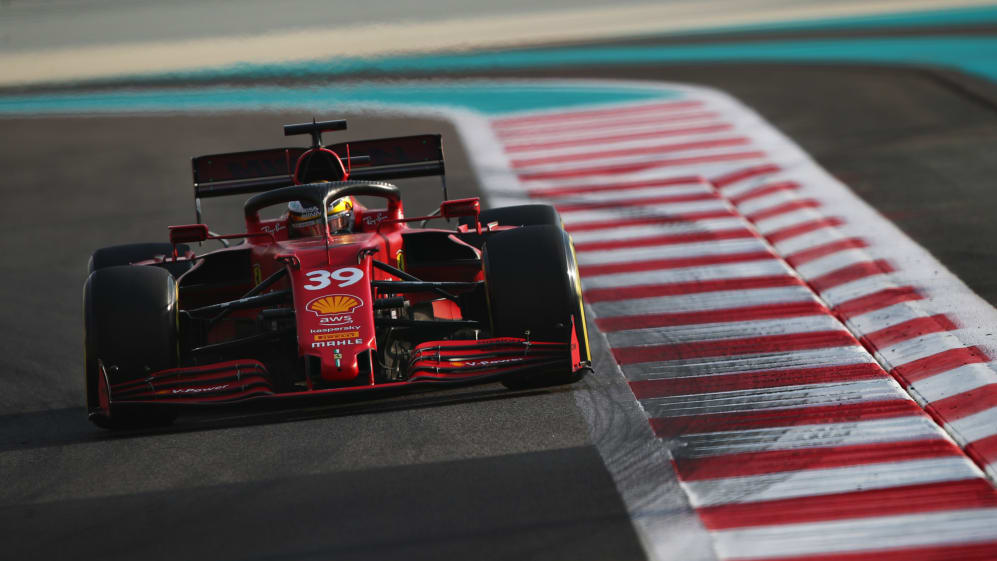 Juri Vips
Age: 21
Nationality: Estonian
2022 plans: FIA Formula 2 with Hitech Grand Prix
Recently seen as a frontrunner for a seat in F1 with AlphaTauri, Juri Vips was leapfrogged by Yuki Tsunoda in the Red Bull junior pecking order after a Covid-19-disrupted 2020 campaign, which saw him unable to compete in Japanese Super Formula as planned. Vips became the first F2 driver to win twice in a single weekend at Baku last year, but will need to improve on last year's sixth place in the standings if he's to finally make the step up to F1.
READ MORE: Red Bull announce F2 and F3 seats for junior drivers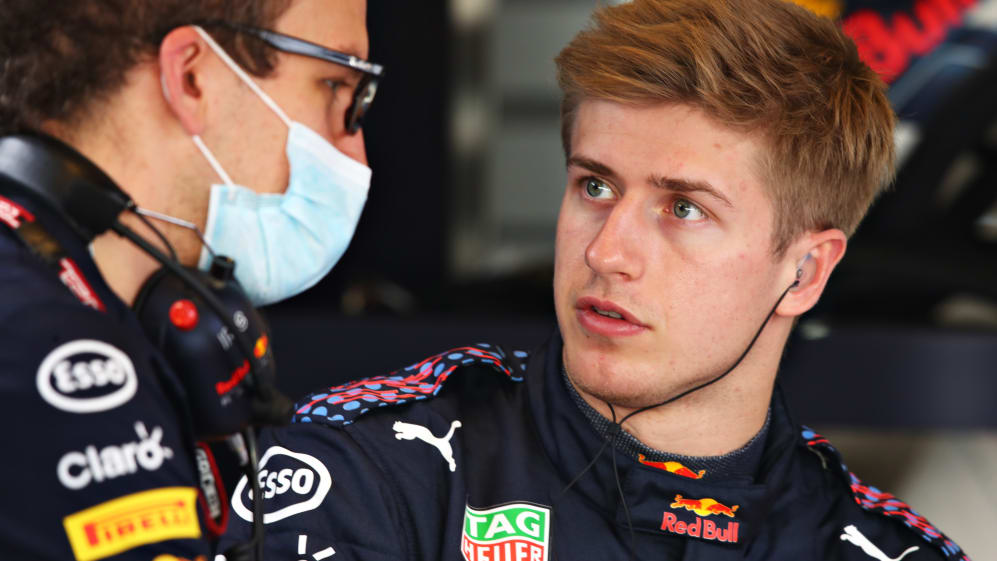 Arthur Leclerc
Age: 21
Nationality: Monegasque
2022 plans: FIA Formula 3 with PREMA Racing
Despite karting success, the younger Leclerc didn't race competitively for nearly three years as his family focused on his brother Charles' meteoric rise to F1. Since restarting his own racing career, Arthur Leclerc has enjoyed title challenges in ADAC F4 and Formula Regional European. After a slow start to life in F3 with PREMA, Leclerc ended the year with two wins and seven successive points finishes.
READ MORE: Following in Charles' footsteps? Arthur Leclerc on his brother's advice ahead of F3 test debut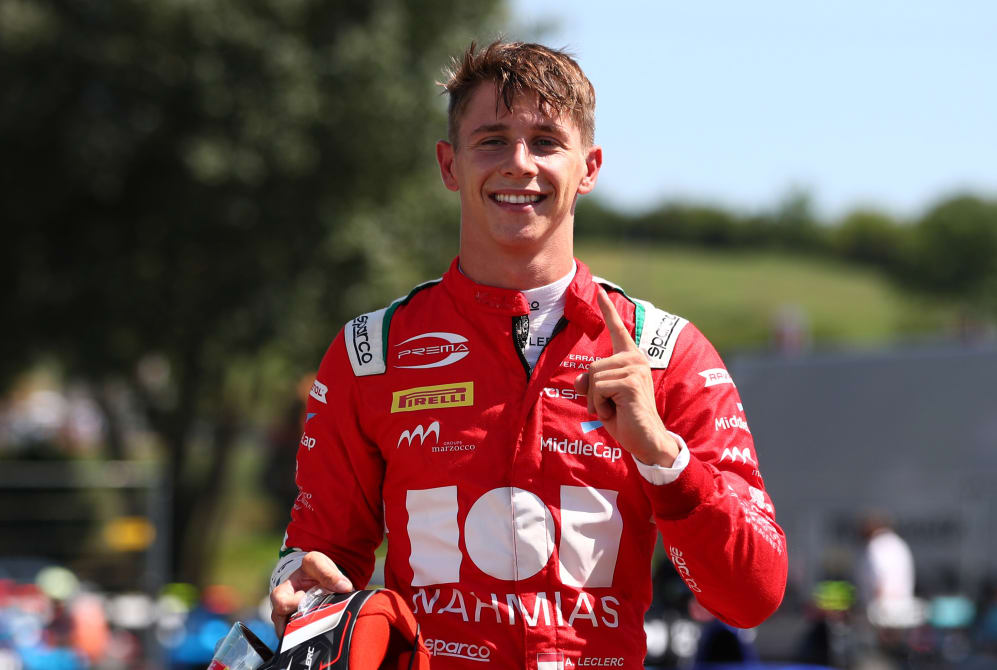 Sophia Floersch
Age: 21
Nationality: German
2022 plans: TBC
With experience in the European Le Mans Series, DTM, WEC, FIA F3, European F3 and Formula Regional European within the last four seasons alone, Sophia Floersch's dedication and experience is undeniable. Enjoyed a solid 2021, ending her rookie year of DTM in 18th, while Floersch also notched up her first podium in European Le Mans at Portimao.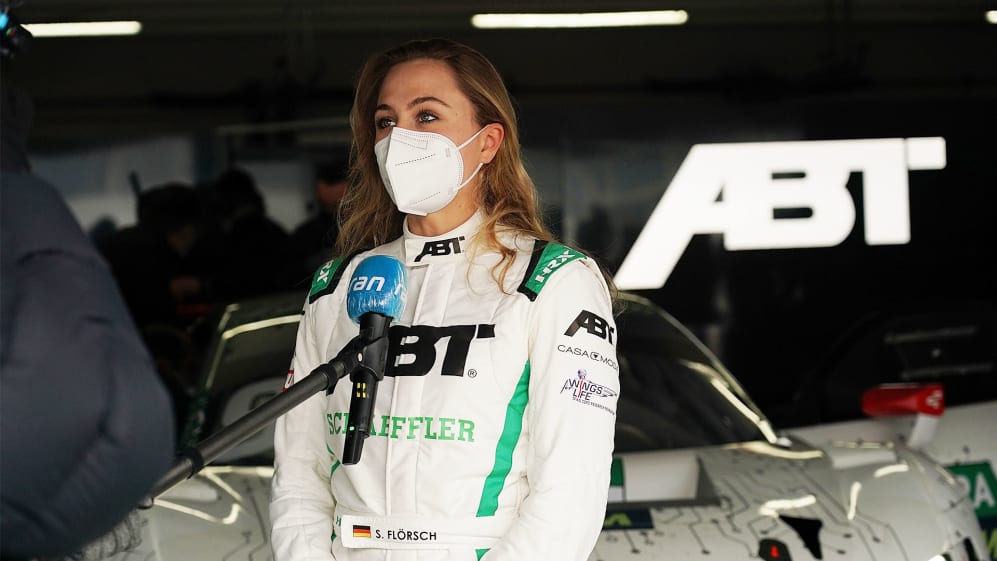 Logan Sargeant
Age: 21
Nationality: American
2022 plans: FIA Formula 2 with Carlin
Having signed to drive F2 with Carlin back in December, American Logan Sargeant admitted he'd had doubts over whether he'd ever get his shot in the category, following an uncertain period on the back of his 2020 F3 title challenge – one which left him questioning if he would even race again.
Had to remain in F3 for a year longer than he'd have wanted, but transformed the minnow Charouz outfit into race winners and led them to their best ever points tally, earning himself a spot in the Williams Driver Academy for his efforts.
READ MORE: American racer Logan Sargeant joins Williams' Driver Academy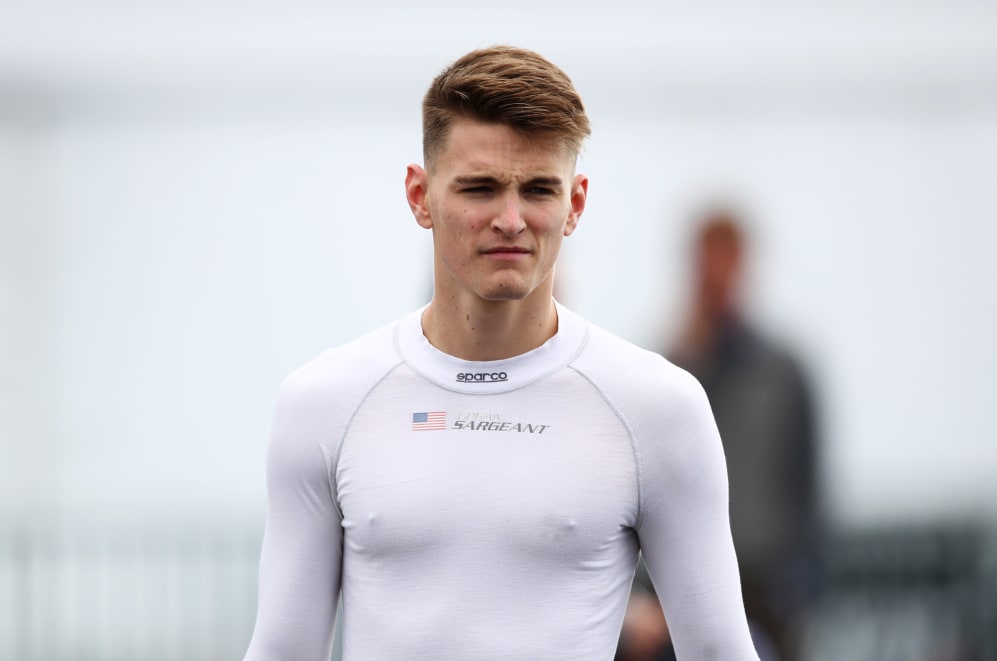 Oscar Piastri
Age: 20
Nationality: Australian
2022 plans: Alpine F1 reserve driver
That Oscar Piastri doesn't yet have an F1 seat is almost as remarkable as his achievements in the past three years. Not even Charles Leclerc or George Russell managed to win three single-seater titles in a row on their way up the ladder, but in 2021, Piastri followed up his 2019 Formula Renault and 2020 F3 successes with the F2 title.
Consistency is the greatest tool in the Alpine reserve driver's armoury. Finishing outside of the points just four times in F2, he took 14 top-five finishes from 23 races, including a haul of six wins and five podiums.
READ MORE: 'Great talent' Oscar Piastri will work closely with Alpine in 2022, say team
Victor Martins
Age: 20
Nationality: French
2022 plans: TBC
Proved numerous times in F3 last year that he's a fearless and effective overtaker, if a tad raw. Alpine junior Victor Martins is likely to remain in F3 for a second season, where he'll look to add the F3 trophy to a cabinet that already includes the 2020 Formula Renault Eurocup title.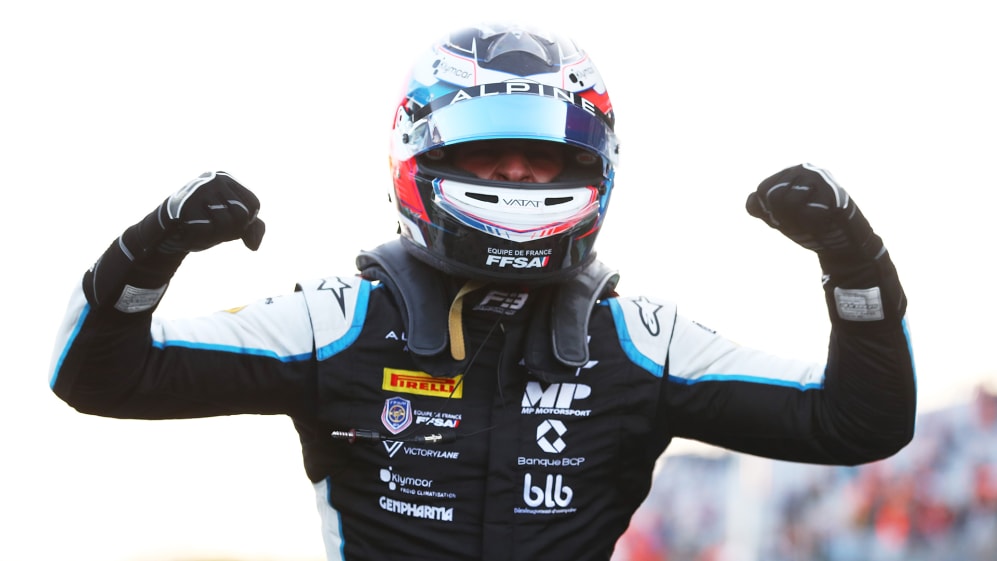 Frederik Vesti
Age: 20
Nationality: Danish
2022 plans: FIA Formula 2 with ART Grand Prix
Mercedes junior Frederik Vesti spent three years convincing Toto Wolff's team to sign him and rewarded them with a title challenge in F3 last year. Finishing fourth overall, it was a solid effort, but the Dane will need to produce an even higher standard in F2 if he's to convince the world champions to promote him.
READ MORE: Meet Frederik Vesti, the Mercedes junior eyeing F1 glory with the Silver Arrows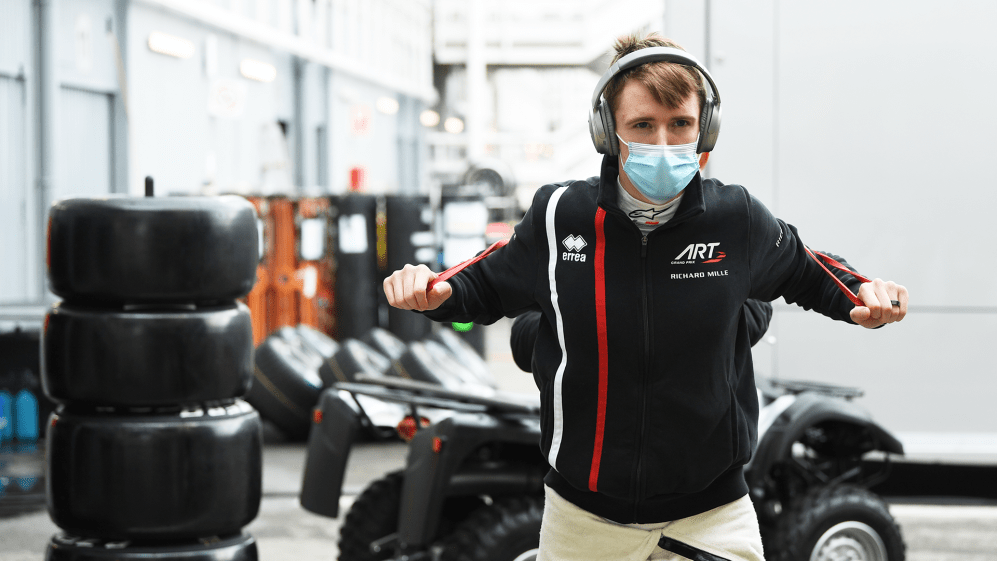 Liam Lawson
Age: 19
Nationality: New Zealander
2022 plans: FIA Formula 2 with Carlin
As quick as anyone on his day, Liam Lawson only showed his potential on a handful of occasions in F2 last season amid plenty of bad luck, but shone in his rookie year of DTM. Often outperforming several more experienced competitors, including 2022 Williams F1 driver Alex Albon, the Red Bull junior finished as vice-champion, only missing out on the title in a controversial finale. Will be a hot pick for the F2 title in 2021, switching from Hitech to Carlin.
BUXTON: My just-for-fun prediction of what the 2025 F1 grid will look like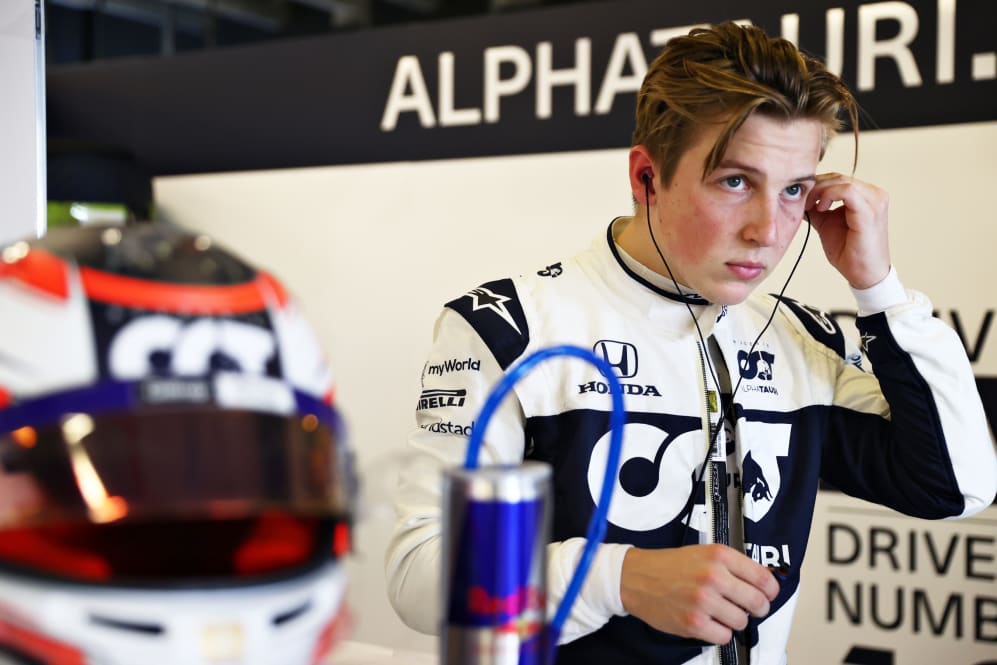 Caio Collet
Age: 19
Nationality: Brazilian
2022 plans: TBC
Runner-up to Martins in Formula Renault in 2020, Alpine prodigy Caio Collet showed on numerous occasions last year in F3 why he's so highly rated by the French team. Scored both of his podiums in the first two rounds before finishing in the top five in six of the last seven races – although the Brazilian will want to add more silverware if he returns to F3 next year.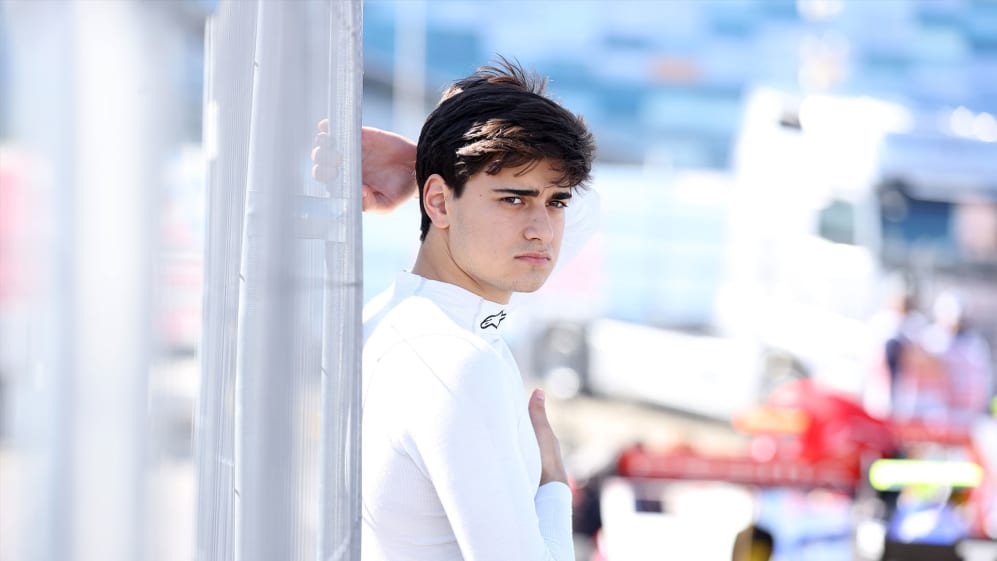 Jack Doohan
Age: 19
Nationality: Australian
2022 plans: FIA Formula 2 with Virtuosi
Struggled during his rookie season of F3 in 2020, failing to take any points, but was rejuvenated by a switch to Trident. Saying he "rebuilt" himself during the year, the Australian won four times and notched up seven podiums, pushing Dennis Hauger all the way in the title race. Son of five-time Moto GP world champion Mick Doohan, Jack will make the step up to F2 this season with vice-champions Virtuosi.
F3: Doohan victory in Sochi season finale helps seal teams' title for Trident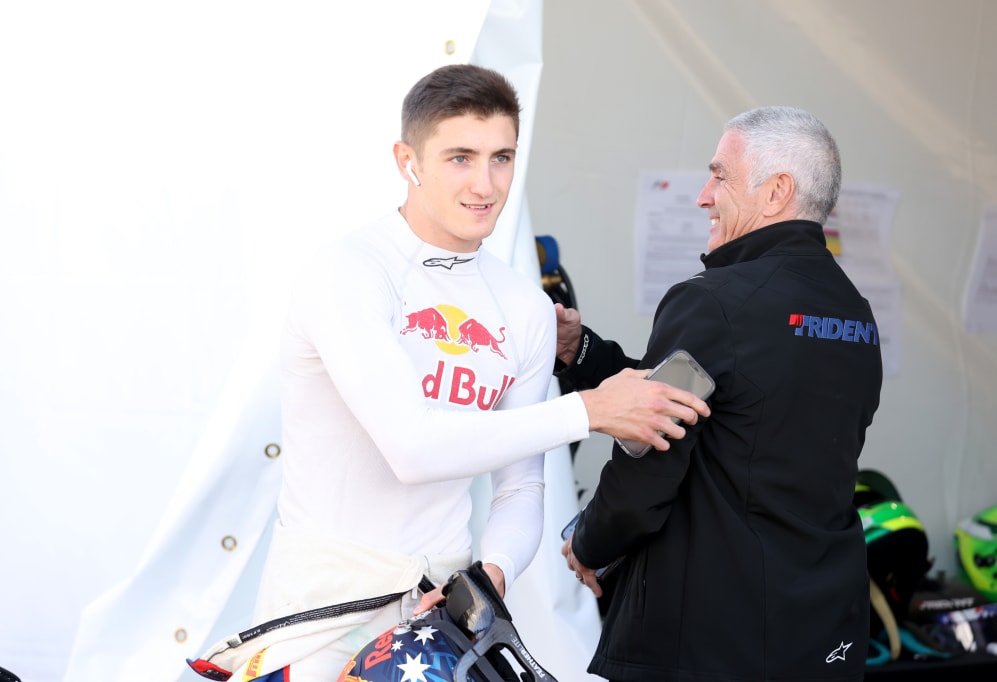 Dennis Hauger
Age: 18
Nationality: Norwegian
2022 plans: FIA Formula 2 with PREMA Racing
Norwegian Hauger overcame a difficult debut year in F3 to dominate in his sophomore season with PREMA. Stepping up to F2 as champion, following an impressive nine podiums and four wins, the Red Bull junior now has the daunting task of replacing Oscar Piastri at PREMA.
F3: Dennis Hauger clinches 2021 title as Sargeant wins opening Sochi race
Theo Pourchaire
Age: 18
Nationality: French
2022 plans: FIA Formula 2 with ART Grand Prix
In the last 18 months alone, Theo Pourchaire has become F2 and F3's youngest ever race winner, taken pole at Monaco and been linked with an F1 seat. Hailed as "one of the best" for the future by Alfa Romeo boss Frederic Vasseur, the likeable Frenchman's progression from 2019 ADAC F4 champion to 2022 F2 title favourite has all been done with an infectious smile. Expect to see his trademark lifting of the P1 board after victory on several occasions next season – and maybe even the title along with it.
READ MORE: Alfa Romeo boss explains why rising F2 star Pourchaire was 'too risky' a prospect for 2022 F1 seat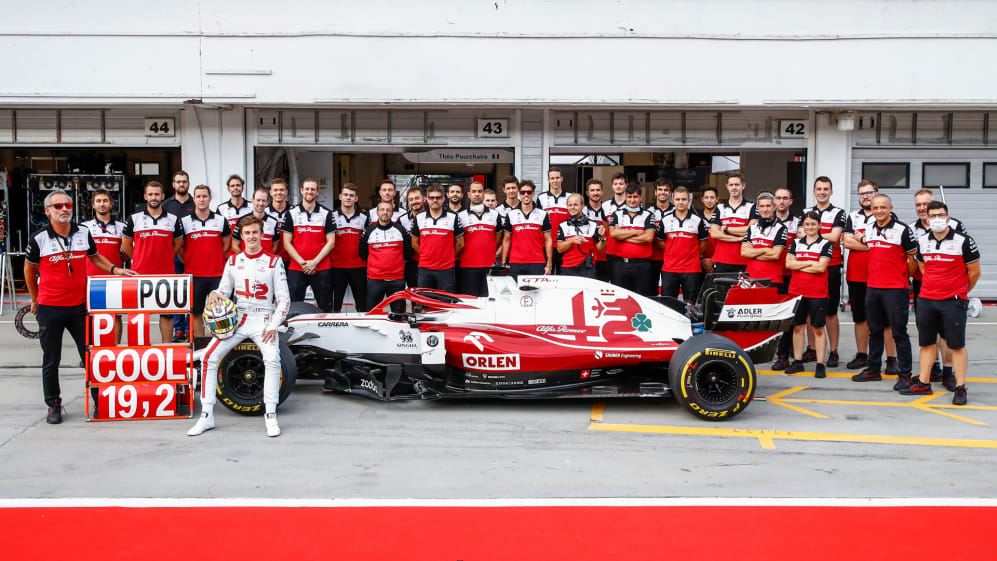 Jonny Edgar
Age: 17
Nationality: British
2022 plans: FIA Formula 3 with Trident
Highly rated by Red Bull, Cumbrian-born British racer Jonny Edgar showed flashes of talent in his rookie year of F3 with Carlin, scoring five top-10 finishes. Switching to Trident for a second year of F3, the 2020 ADAC F4 title winner will be hoping for a similar shift of form to Doohan and Hauger.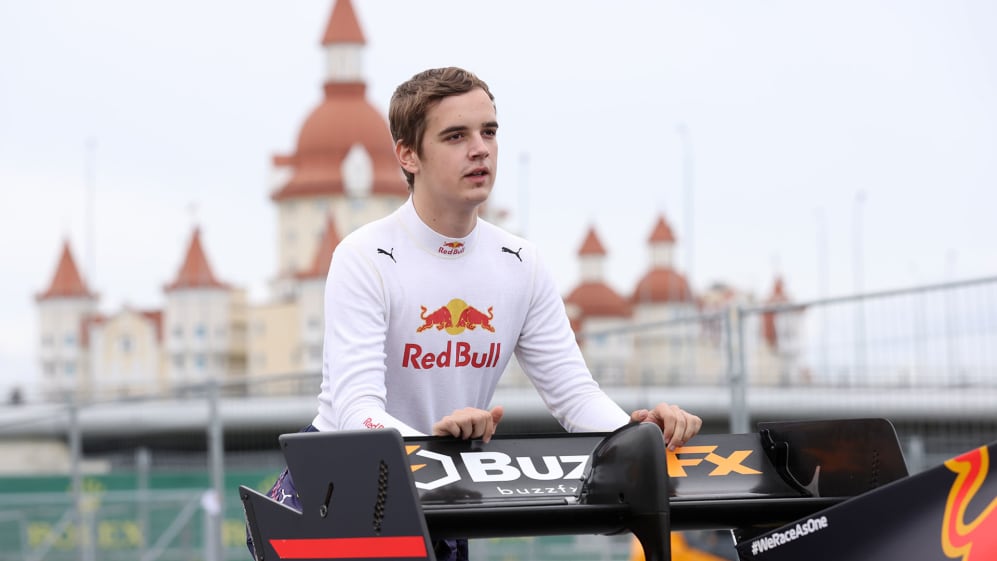 Maya Weug
Age: 17
Nationality: Dutch
2022 plans: TBC
Made history last January as the first female member of the Ferrari Driver Academy, having won the FIA and Ferrari's Girls on Track – Rising Stars initiative. Rewarded with a seat in Italian F4, the 17-year-old, who was born in Spain to a Belgian mother and a Dutch father, enjoyed an educational first year of single-seaters, which ended with an official FIA F3 test in France.
READ MORE: Maya Weug named as first female member of the Ferrari Driver Academy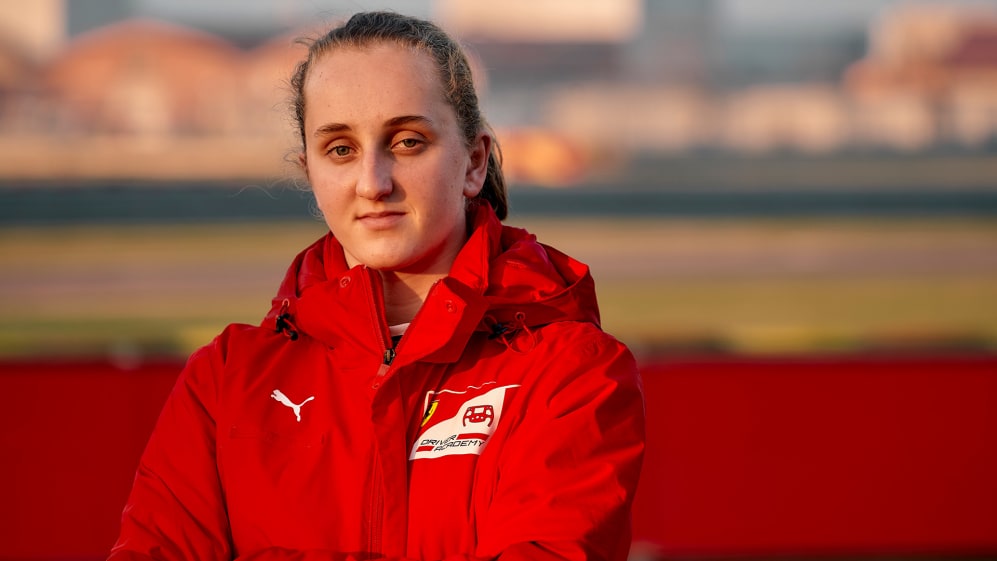 Jak Crawford
Age: 16
Nationality: American
2022 plans: FIA Formula 3 with PREMA Racing
Having raised eyebrows last year by testing F3 machinery at only 15, Red Bull junior Jak Crawford made the step up as ADAC F4 vice-champion just days after his 16th birthday. Enjoying a steady first year, with one podium, the American will remain in F3 and switch in 2022 to PREMA, who have won the last three drivers' titles.
BUXTON: America's Got Talent – but when will we see the country's next F1 star?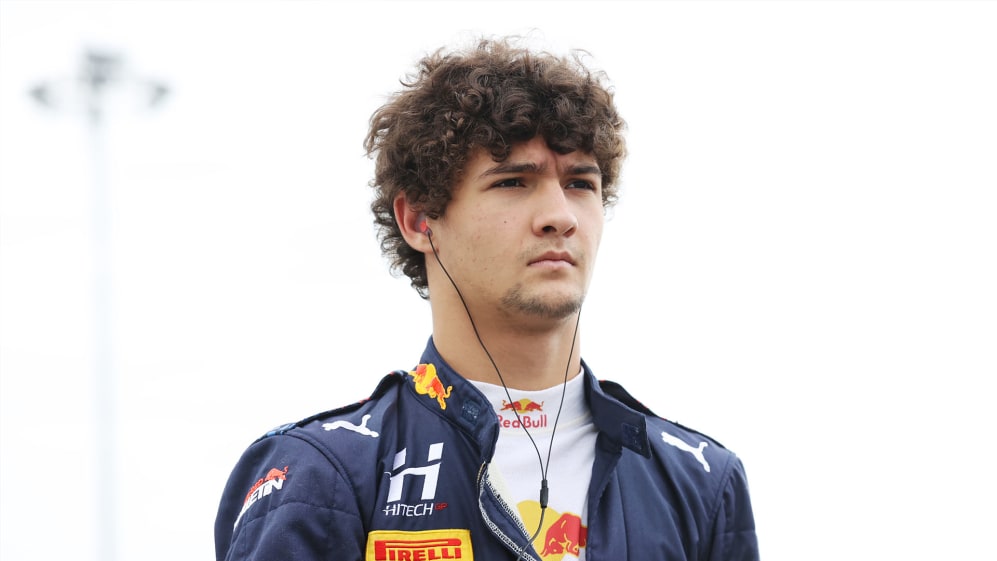 Oliver Bearman
Age: 16
Nationality: British
2022 plans: FIA Formula 3 with PREMA Racing
As a rookie, the pressure won't be on Oliver Bearman at PREMA in the same way as it will be on the likes of Leclerc and Crawford. Even so, big things are expected of the British Ferrari junior after he became the first driver to win both ADAC and Italian F4 in the same year in 2021.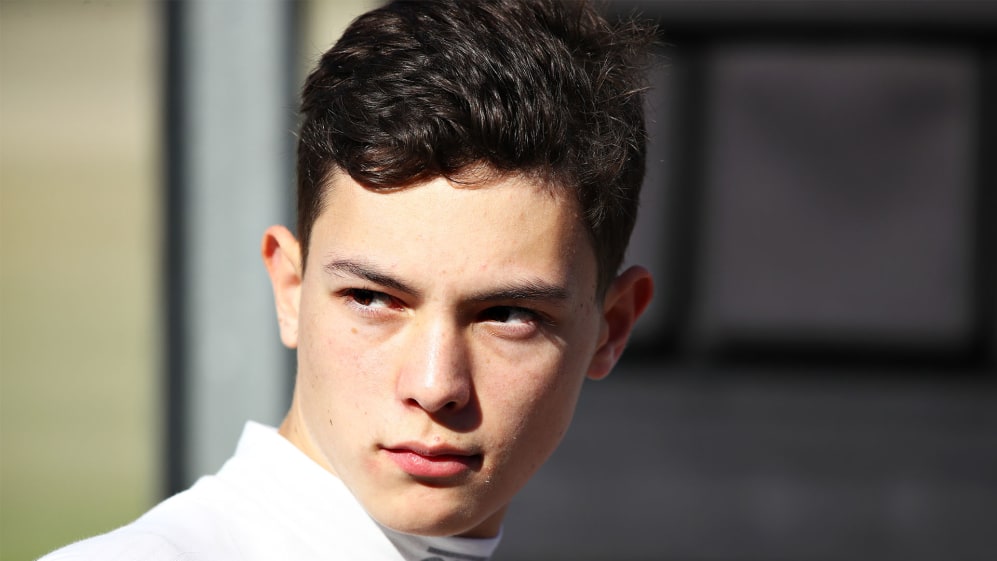 Andrea Kimi Antonelli
Age: 15
Nationality: Italian
2022 plans: TBC
A serial winner throughout karting, Mercedes snapped up the Italian back in 2019, when he was just 12 years old and still racing mini karts. Made his single-seater debut in Italian F4 last year, where he scored three podiums in his first nine races.
Oops! Error retrieving Twitter post
Ugo Ugochukwu
Age: 14
Nationality: American
2022 plans: TBC
Ugochukwu is an American karting sensation who penned a "long-term agreement" with the McLaren driver programme last March. Signed at the same age as Lewis Hamilton, Ugo Ugochukwu already has several karting titles in his native USA and in Europe under his belt, including the 2020 FIA OKJ European Championship. Hailing from New York, the 14-year-old spent 2021 in the OK junior classes, finishing second in WSK Euro Series.
READ MORE: McLaren sign long-term deal with 13-year-old American karting ace Ugo Ugochukwu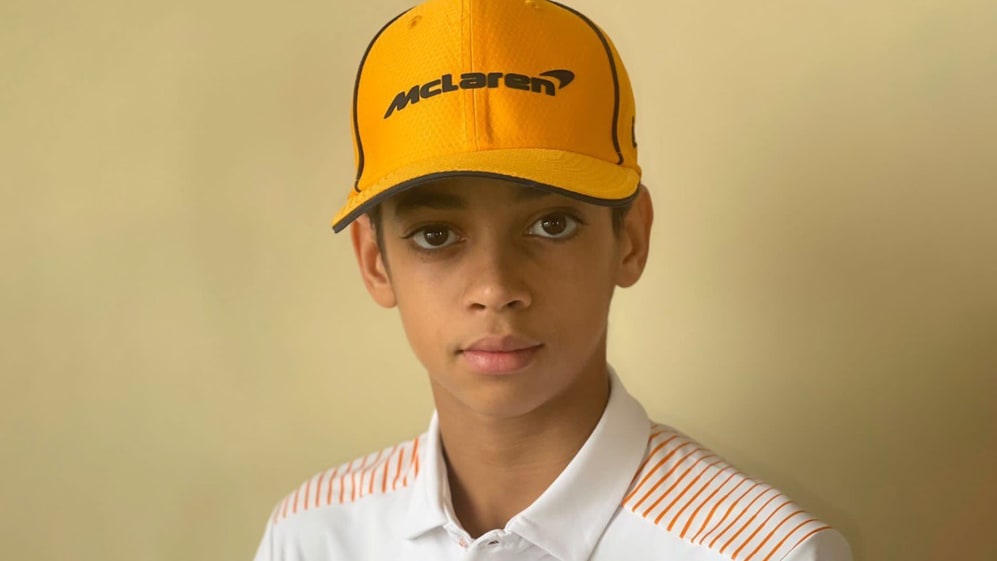 Honourable mentions
Stepping up to F2 after a race-winning rookie year in F3, Red Bull and Honda junior Ayumu Iwasa could argue he warrants a place on this list. As could Swiss FRECA champion Gregoire Saucy, Barbadian Zane Maloney and French-Algerian Isack Hadjar, who will all be worth a watch in F3 next season.
British-Irish GB3 winner Zak O'Sullivan would be an entertaining addition to the F3 grid if he follows up his test with a full-time seat, while 18-year-old Briton Abbi Pulling impressed on her W Series debut last year, after switching from British F4.