Fourth 'feels like pole' says Norris, as McLaren bounce back in Australia
Lando Norris says fourth on the grid for the Australian Grand Prix felt like pole position, as McLaren bounced back from a sluggish start to the year.
The Briton topped final practice on Saturday to raise eyebrows and looked quick throughout qualifying, before giving McLaren their best Melbourne start since the 2014 edition of the race.
It came after McLaren suffered issues with the front axle in testing, with the car struggling to get out of Q1 at the season opener in Bahrain, while Saudi was better but still challenging.
READ MORE: Leclerc holds off Red Bull charge to take pole in action-packed Australian Grand Prix qualifying
"It was a very good result for us," said Norris. "It feels like a pole position in some ways from where we've been the last few weekends! To just scrap into Q2 in Bahrain and to miss out in Q3 in Saudi, then to be almost all the way up there [today] – I guess still a long way off the pace, but position-wise to be a lot way further up is nice to see.
"A good reward for myself and a good result for the team. Whether or not the car has made much progress or not is hard to say. I think we've been working well as a team to still try and find as much as possible and I think the hard work part of it has moved us ahead of Mercedes this weekend.
"The rest of it is the track and the car just suiting it again a little bit more than what it did in Saudi simply. So whatever the reason is, I'm just happier to be much further up and have a car that is a bit quicker."
Norris starts ahead of Mercedes duo Lewis Hamilton and George Russell, with the other McLaren of Daniel Ricciardo getting his best qualifying of the year with seventh in front of his home fans.
"In terms of coming into the weekend, we were kind of like 'if we can get our first Q3 of the year that's another step, it's more progress,' so happy with that," said Ricciardo. "And actually, the whole weekend I've been happy with and the whole session, just that last lap I am not happy with.
READ MORE: 'Everything that could have gone wrong went wrong' says Sainz after qualifying P9 in Australia
"Actually my best time was with the used in the first run; I went a second slower with the new set and was pretty much off track three times on the lap, so didn't get anything from the rear that I wanted, so something we will look into. It's still a shame because normally obviously you find another step with new tyres and I think that should have put us further up. But in any case happy with a solid weekend so far."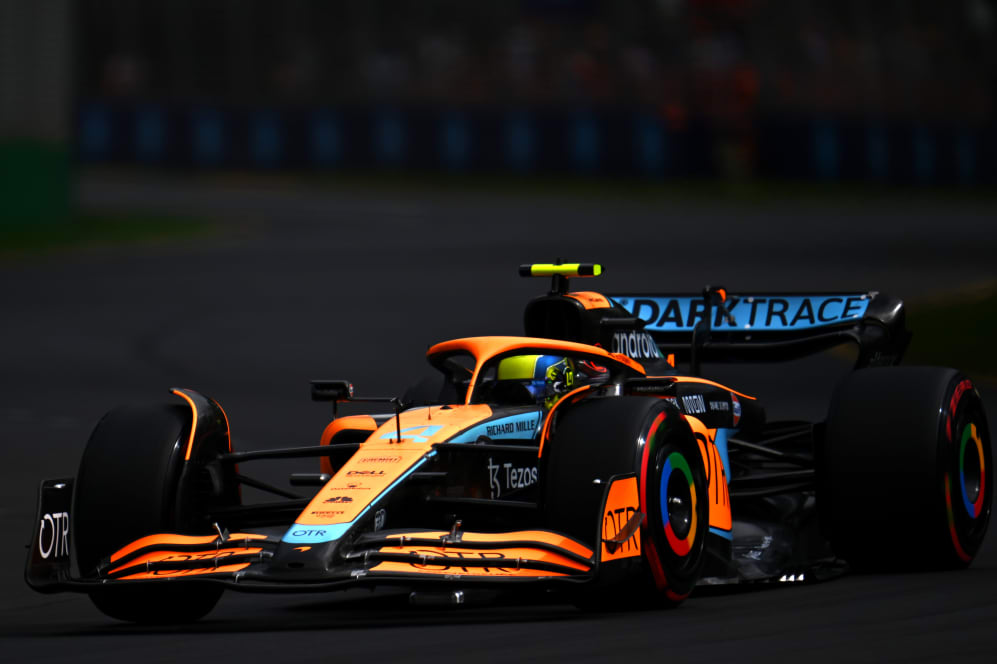 Norris, meanwhile, was is wary of the threat posed by Alpine and Mercedes at a heavily revised Albert Park, but still hopeful of a strong result.
"I am still confident," he said. "We can still have some good results. I have one red car behind me which I am not expecting to be fighting too much, but I think a fight with the Mercedes and also the Alpines – the Alpines have probably looked a little bit quicker than us this weekend, especially with Fernando but he ended up in the wall – [is possible].
READ MORE: 'I could have fought for pole' – Alonso left ruing costly qualifying crash at Albert Park
"I am expecting still a fight from them and the Mercedes, so it's not going to be an easy race but it's part of it, it's a good challenge so I look forward to it."