Fourth 'not impossible but unrealistic' for Renault after Japan DQ, says Ricciardo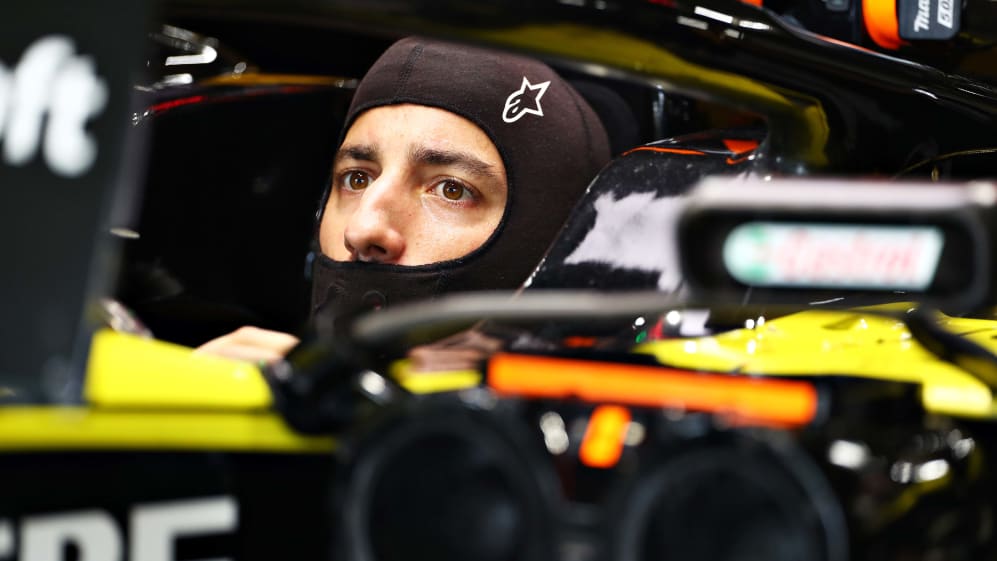 The battle for P4 in the constructors' championship is not over – but it's looking increasingly likely to be won by McLaren, with Renault driver Daniel Ricciardo admitting it's 'unrealistic' to think they can overhaul the Woking team following their recent Japanese Grand Prix disqualification.
Renault lost nine points to drop 43 points behind McLaren with four races to go after they were excluded from the results in Suzuka for using a brake bias system that was adjudged a driver aid.
Speaking ahead of this weekend's race in Mexico, Ricciardo, whose eight lost points dropped him from P9 to P12 in the drivers' standings, said it was a frustrating outcome.
"Disappointed, yeah, because it was a good Sunday afternoon for us. And eight points is pretty big, especially for me this year. We've only had a few times we've been in the top six. So frustrating for sure, and disappointed that was the outcome.
READ MORE: Renault opt not to appeal Japanese Grand Prix disqualification
"Our back's been up against the wall quite a few times this year," added the Australian, who was also disqualified from qualifying in Singapore for a power infringement, "but honestly that just excites me. Of course I'd love the points but we move on."
And rather than fighting for fourth in the constructors' championship standings, Renault are now looking over their shoulders at Toro Rosso and Racing Point.
"Not impossible but unrealistic," said Ricciardo when asked if fourth was still achievable. "That's the truth. McLaren look strong, they've got a good buffer. They have been strong on pretty much every circuit.
READ MORE: Hamilton looking to seal title number six without long-term race engineer
"Unless we looked at the next few circuits and said they're not McLaren's type of circuits we'd probably say we still have a chance. I think we can still beat them on some of these tracks, but I don't think we'll be taking a huge amount of points away from them if everything is running smoothly.
"We'll see – we'll try to beat them on track and see what happens in the end. Obviously with the disqualification it puts us more back into fifth and sixth. At the very least we want to consolidate fifth."