FP2 pace-setter Leclerc admits Friday times 'difficult to read' but confident Ferrari can achieve 'great result' in Hungary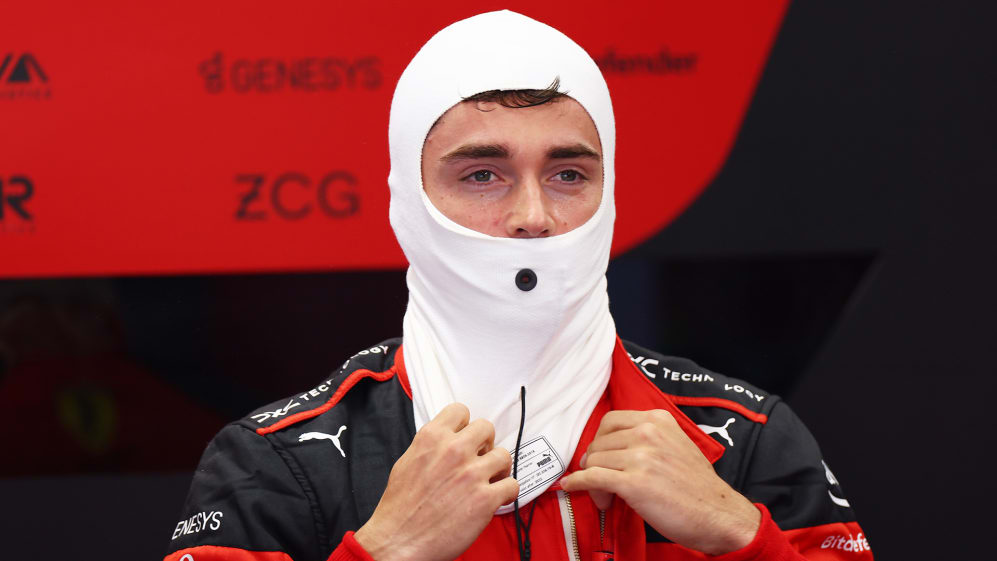 Charles Leclerc was in a cautiously optimistic mood after topping the first day of practice for the Hungarian Grand Prix, describing the feeling at the wheel of his SF-23 as "pretty good" as he and Ferrari look to bounce back from a low-key showing at Silverstone.
After a rain-hit FP1 session, Leclerc clocked a time of 1m 17.686s during a dry FP2 to lead the way from McLaren's Lando Norris and Alpine's Pierre Gasly – the usual order jumbled as drivers and teams ran different plans under new tyre allocation rules being trialled for the weekend.
FP2: Leclerc narrowly leads Norris and Gasly during mixed up second practice session in Budapest
While Leclerc admitted to the pecking order being up in the air ahead of final practice and qualifying, he noted a "positive" start to his and Ferrari's preparations.
"[It's] very difficult to read into today's free practice," Leclerc reflected. "I think it's something we expected, being the first weekend on this format with this tyre allocation everybody's trying different things.
"It's nice, because I think we'll go into qualifying not really knowing where we are – I'm sure that's exciting – but the feeling was pretty good, so this is positive.
"I think we just have to focus on ourselves; we know where we need to improve the car, as there were some corners where I wasn't as confident. It's very clear for us where we need to work and then we'll see tomorrow, but I'm sure we can do a great result here."
READ MORE: Perez owns up to FP1 mistake as he thanks Red Bull for 'tremendous job' to repair car
Asked about whether Ferrari have closed the gap to Red Bull, he rowed back slightly, saying: "I mean, they only used one set [of tyres] I think, in FP2, so we still expect them to be the strongest team."
On the other side of the garage, Carlos Sainz ended the day in 10th position as he bounced back from a spin and brush with the barriers during the dry/wet first session.
Giving his take on the weekend ahead, and potential form book, he said: "The gaps are going to be close. Since the last couple of races we see everyone has converged a lot in development and performance.
"I think it's going to be a tough weekend for everyone out there, just putting laps together and especially on such a tricky track like here. The race, everyone's going to be on similar race pace.
READ MORE: 'Felt like I never really left' – Ricciardo happy to be back after first day of running with AlphaTauri in Budapest
"I think the first two rows [of the grid] is where we target to be as a team, but at the same time with McLaren there, with Aston and Merc [Mercedes] and obviously Red Bull normally occupying the front row, it's going to be a tough ask.
"If we put everything together we should be capable, although we have a lot of work to do coming from today."