Feature
Friday Pace Analysis – Australia
Ferrari emerged from 2019 pre-season testing as the ones to beat. The SF90, in the hands of both Sebastian Vettel and Charles Leclerc, looked like a beast around the turns of Barcelona. But it was their rivals, and reigning world champions Mercedes who were, as Vettel put himself, "in a league of their own" as F1 2019 got underway in practice for the curtain-raising Australian Grand Prix at Melbourne's Albert Park.
ONE-LAP PACE
It all looked a bit tasty after FP1, with the top three – Lewis Hamilton, Vettel and Leclerc – separated by just 0.074s and the Red Bull of Max Verstappen only a tenth of a second behind. Could we really be in for a three-way fight? Well FP2 suggested not, with the Mercedes W10 stretching its legs for the first time this season to go a whopping 0.8s clear of the field.
Best single lap (combined sessions, all soft)
1 Mercedes (Lewis Hamilton) 1:22.600s
2 Red Bull (Max Verstappen) 1:23.400s +0.8s
3 Ferrari (Sebastian Vettel) 1:23.473s +0.873s
4 Alfa Romeo (Kimi Raikkonen) 1:23.572s +0.972s
5 Renault (Nico Hulkenberg) 1:23.574s +0.974s
6 Haas (Romain Grosjean) 1:23.814s +1.214s
7 Toro Rosso (Daniil Kvyat) 1:23.933s +1.333s
8 Racing Point (Lance Stroll) 1:24.011s +1.411s
9 McLaren (Carlos Sainz) 1:24.133s +1.533s
10 Williams (George Russell) 1:26.453s +3.853s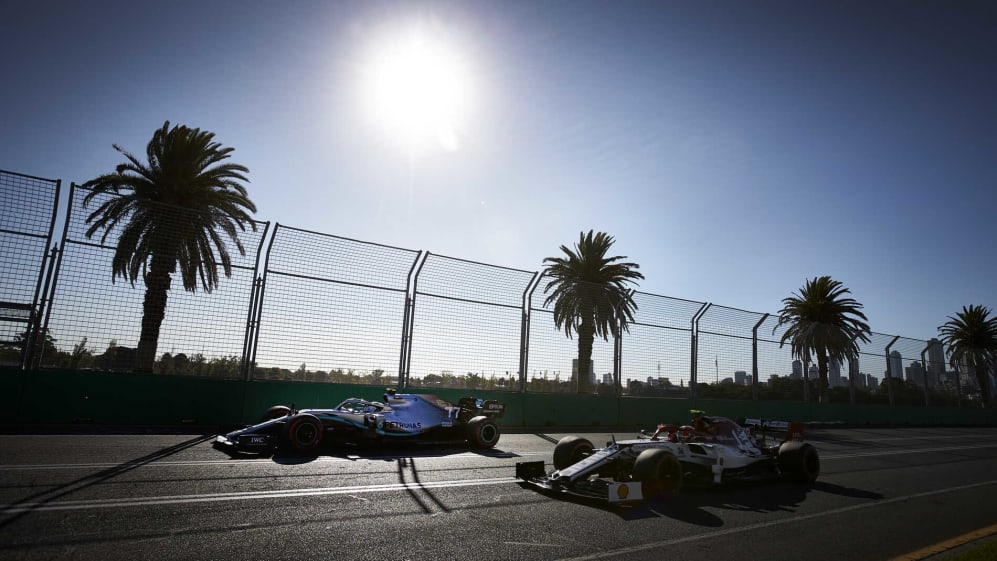 Understandably, everyone went quicker in FP2. The Melbourne track is temporary and located within a park. As a result, it's very dirty and lacking in grip when F1 rolls into town. Combine that with cooler temperatures in the morning and you get conditions that are not ideal for getting the best out of an F1 car.
Fast forward to the second 90-minute session on Friday and you've got a track that has more grip, having had 20 F1 cars run round it earlier in the day, cleaning the circuit and putting rubber down. Throw in some warmer conditions and you've got much better circumstances for the teams and their drivers.
They are also more representative of the conditions that they will face in qualifying and the race, which bodes well for Mercedes, with both Hamilton and Bottas comfortably clear of the pack. Perhaps we shouldn't be surprised, given that the Silver Arrows have dominated F1 for the last five years, while Lewis Hamilton is chasing his sixth straight pole position at Albert Park this weekend.
But perhaps we shouldn't read too much into this, either. Ferrari, after all, don't tend to show their true pace on a Friday – nor do they need to after the pre-season they had. Vettel admitted he didn't "find a rhythm" and reckons if he gets his "confidence and that groove back" there is "a lot of lap time in that around here".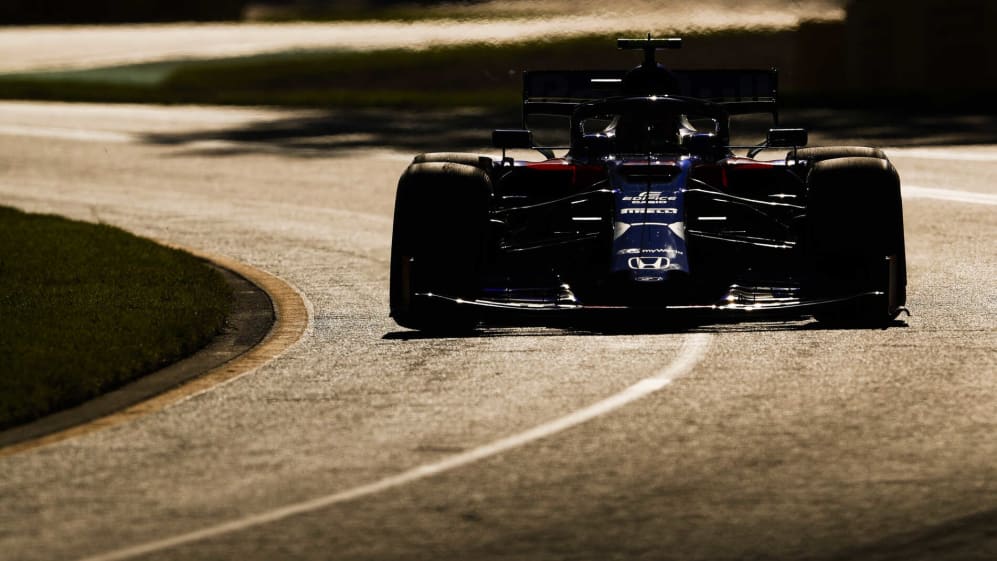 Helpfully, everyone completed their best lap on the soft tyre, which makes a direct comparison more accurate. They would have all been reasonably low fuel, too, but exact fuel loads remain unknown, so comparisons should also be taken with a pinch of salt.
Red Bull seem pretty happy with their day's running. There was more praise for Honda, a tune they have sung loudly throughout pre-season testing. Crucially, Pierre Gasly kept his nose clean, while Verstappen looked comfortable, in control from the off and consistently quick.
Behind them, there's a great fight in the midfield. Alfa Romeo lead the way, ahead of Renault, Haas, Toro Rosso, Racing Point and McLaren, but they are separated by just 0.5s. There's perhaps more to come from Racing Point, if they can get their upgrade working, but for now Alfa Romeo look to be on top.
It's less good for Williams, who had to modify their car ahead of Australia to ensure it conformed to the rules. George Russell admitted they are "just slow". He's not wrong. The blue and white FW42s were cut adrift off the pack, nearly four seconds off the pace. There had been signs in testing that that would be the case. Friday unfortunately proved those signs right.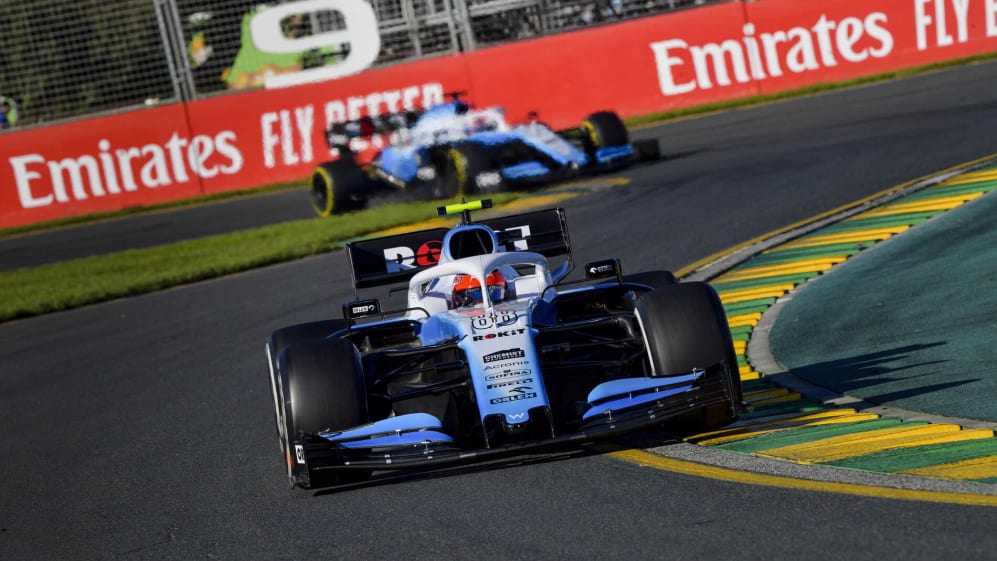 RACE PACE
Red Bull boss Christian Horner conceded that the one-lap pace of the Mercedes in FP2 "looked pretty impressive" but added "the car looks stiff and difficult to drive, so whether that's sustainable for a Grand Prix, I don't know". After digging into the data, it suggests it may well be...
Long-run pace deficit (seconds per lap)
1 Mercedes
2 Alfa Romeo +0.9s/lap
3= Red Bull +1.0s/lap
3= Ferrari +1.0s/lap
5 Racing Point +1.3s/lap
6= McLaren +1.4s/lap
6= Renault +1.4s/lap
6= Haas +1.4s/lap
9 Toro Rosso +1.5s/lap
10 Williams +3.4s/lap
Even Hamilton moved to downplay Mercedes' pace, but the data suggested the W10 had pace across both soft and medium tyres as well as on one lap and long runs. Next best was Alfa Romeo. Obviously, Kimi Raikkonen didn't give anything away, but the fact there were few complaints bodes well.
It's unlikely they will have the pace to outqualify Ferrari and Red Bull, and with the latter two so close in terms in long-run pace, it's likely they would lead the pack in terms of best of the rest.
From there, it's pretty close between Racing Point, McLaren, Renault, Haas and Toro Rosso – as was the case in terms of one-lap pace. According to the data, Williams are way off and face the prospect of being lapped at least once, probably more, in Sunday's race. No wonder Russell and team mate Robert Kubica were so downbeat.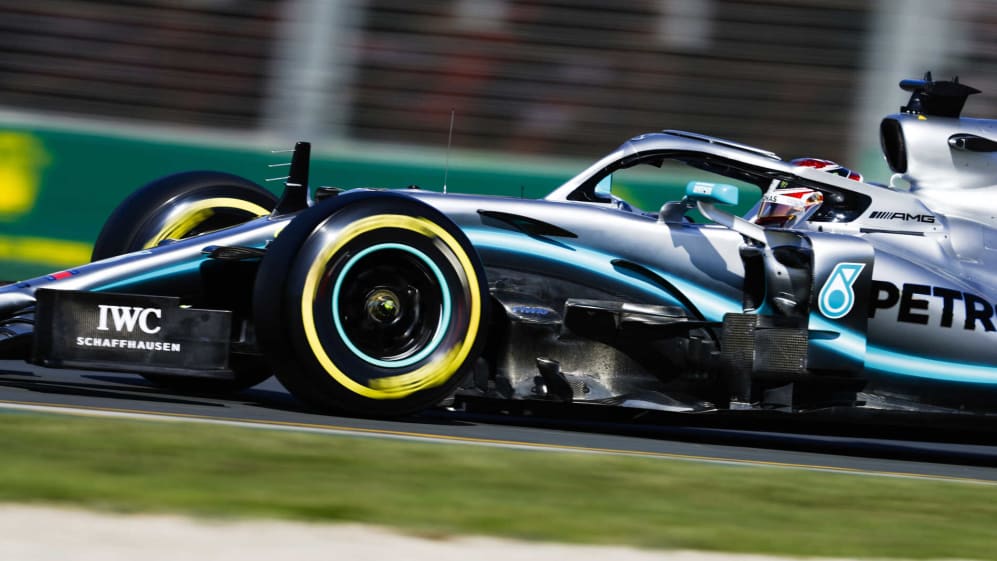 Verdict
Well, based on the data, it's advantage Mercedes. They look strong across the board. Ferrari, though, have a habit of finding something overnight and cannot be discounted.
Red Bull are hanging onto their coattails while a fascinating six-team midfield battle is emerging, while Williams are off the back.
There's time to shake things up, though, with a long night ahead for the engineers and one more hour of practice to come. Stay tuned!