Feature
Friday Pace Analysis – Brazilian Grand Prix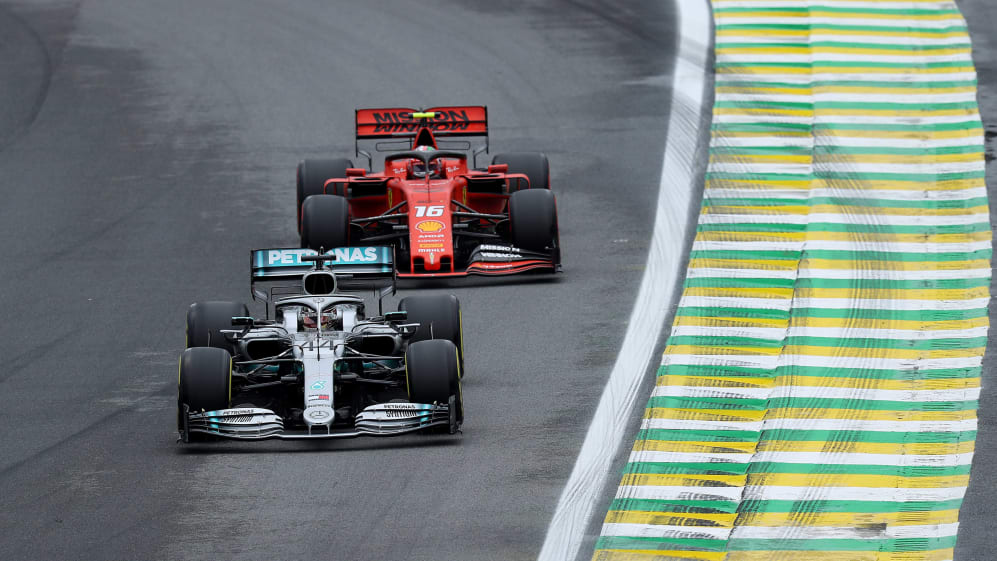 Red Bull haven't been at the races, in terms of pure pace, for most of the Grands Prix this year – but the characteristics of Brazil's iconic Autodromo Jose Carlos Pace should play into their hands. So after Friday practice, can they realistically challenge for top honours? Time to crunch the numbers…
ONE LAP PACE
Undulation usually makes a circuit visually more pleasing on the eye – and Sao Paulo's Interlagos has plenty of that. Measuring just 4.309km, making the third shortest lap on the calendar no less, this epic track features a long straight and some sweeping high-speed sections, interspersed with a flurry of slow- and medium-speed turns.
READ MORE: Vettel calls Ferrari's Friday 'so-so' even after securing 1-2
Getting on top of it is tricky, as Alexander Albon found out on his first visit to the track this year, the Red Bull driver spinning out when his team opted to send him and team mate Max Verstappen out on slicks in a rain-hit FP1 when the track wasn't quite dry enough.
Heavy rain battered Sao Paulo on Thursday and overnight into Friday, and though it eased as FP1 began, the majority of the session was wet, rendering it largely irrelevant as the remainder of the weekend is set to be drier and warmer. So while some teams, like Ferrari, opted to head out and learn about their car in the wet, others like Racing Point, and Lewis Hamilton chose to keep their running to the absolute minimum.
That meant there was plenty to do in second practice, which was dry and slightly warmer. And it was Ferrari who were the most impressive when teams got down to business for low-fuel runs. Sebastian Vettel took the spoils, but Charles Leclerc won't be too bothered given he was just 0.021s off in second.
Intriguingly, Ferrari's straight-line speed advantage that was ominously absent in Austin was back with vengeance in Brazil. Data suggests the red cars had around 0.7s advantage over the rest of the field, giving them an impressive advantage which could be enough to secure pole. Vettel will be the only contender, mind, with Leclerc stuck with a 10-place grid penalty for an engine change.
Best single lap
1 Ferrari (Sebastian Vettel) 1m09.217s
2 Red Bull (Max Verstappen) 1m09.238s +0.134s
3 Mercedes (Valtteri Bottas) 1m09.440s +0.223s
4 Haas (Kevin Magnussen) 1m10.143s +0.926s
5 Renault (Daniel Ricciardo) 1m10.194s +0.977s
6 Alfa Romeo (Kimi Raikkonen) 1m10.210s +0.993s
7 McLaren (Carlos Sainz) 1m10.310s +1.093s
8 Toro Rosso (Pierre Gasly) 1m10.352s +1.135s
9 Racing Point (Sergio Perez) 1m10.443s +1.226s
10 Williams (George Russell) 1m11.818s +2.601s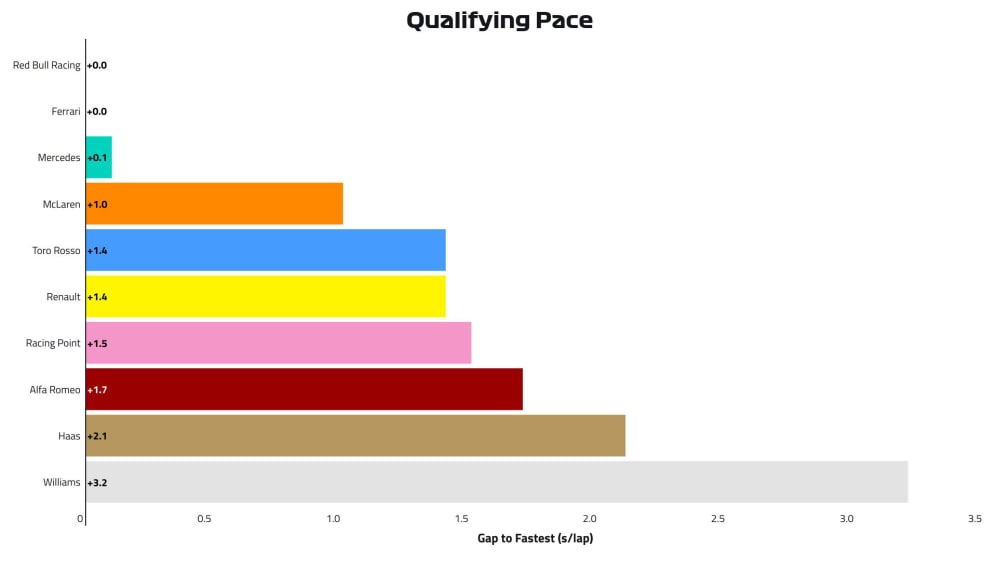 What of the Red Bulls, who had exuded confidence ahead of the weekend? Well they were very much in the fight, with Verstappen just 0.134s off the pace. The Dutchman reported that the car was working well "straight away" to give them a good baseline to build on for the rest of the weekend.
And the fact he said he doesn't care whether it's wet or dry as he thinks they can be "competitive whatever the conditions" means he's still feeling pretty confident they will be in the ballpark to fight at the front. With Ferrari limited to just one car inside the top 10, courtesy of Leclerc's grid penalty, the door is open for Red Bull to secure its collective best grid positions of the season.
READ MORE: 8 things still to play for in the final two races
That will rely on Albon bouncing back, though. The Thai driver had a frustrating day, with his spin putting him on the backfoot and then he picked up a flatspot on his low-fuel soft tyre run in FP2, meaning his time wasn't representative. But since joining Red Bull, he's made a habit of bouncing back from mistakes on Friday to have a strong qualifying and race. He'll hope this weekend is no different.
World champions Mercedes, as anticipated, appear to be the third fastest team in qualifying-trim, with tech chief James Allison admitting they have "a little bit to find in the short runs" so have "some work to do overnight". Hamilton seemed unperturbed by the gap – he was 0.223s off – while Valtteri Bottas said he encountered some traffic so he reckoned the Silver Arrows are "actually more competitive" than the times suggest.
READ MORE: Title win allows me to be 'more aggressive' in Brazil – Hamilton
Interlagos' short lap means the field is usually closely bunched, so it is less of a surprise to see a typical tight midfield even more closely packed here. Haas were the best of the rest – it's been a while since we've been able to write that – with the American team enjoying the cooler conditions. But just 0.067s separated them, Renault and Alfa Romeo. The whole of the midfield – fourth to ninth – is split by just three tenths of a second.
Qualifying is going to be mighty close.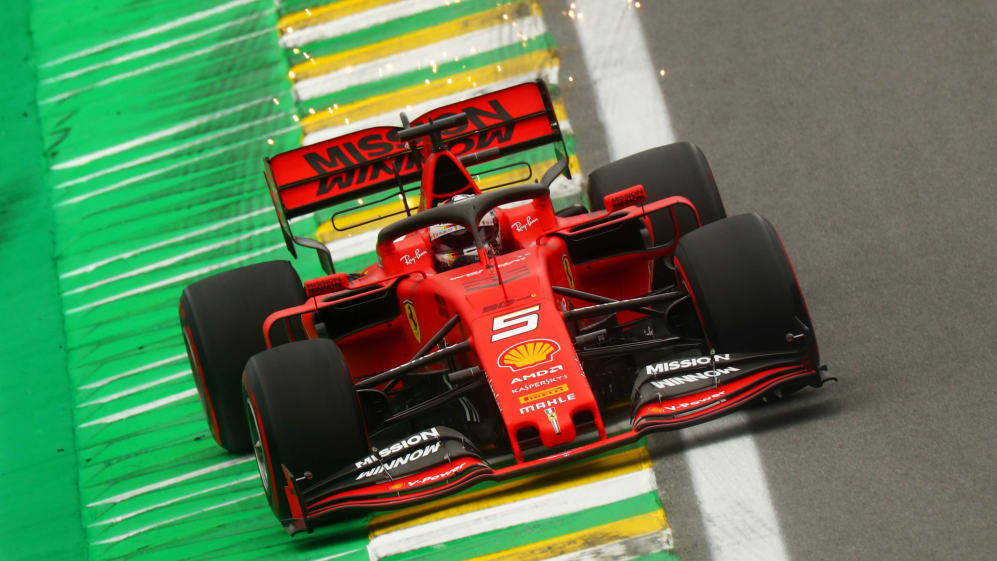 RACE PACE
You may not be surprised to read that it was Mercedes who are top of the pile in the long run pace rankings, the Silver Arrows making some good progress on the soft tyre as the session went on, with Bottas saying they "made a good step forward in terms of grip level".
Red Bull were next best, around 0.2s/lap adrift – but we've seen a pattern emerge this season where they have been able to reduce that deficit overnight Friday ready for the race on Sunday. Ferrari were another 0.2s/lap further back, which make explain why Vettel said their day was "so so" but added he thinks the team "understood what the car needs" in terms of improvement overnight.
There's almost a second between the top three and the rest of the midfield, with Racing Point rising to the top in this metric, the pink cars having the edge over Renault, Toro Rosso, McLaren and Alfa Romeo who were evenly-matched.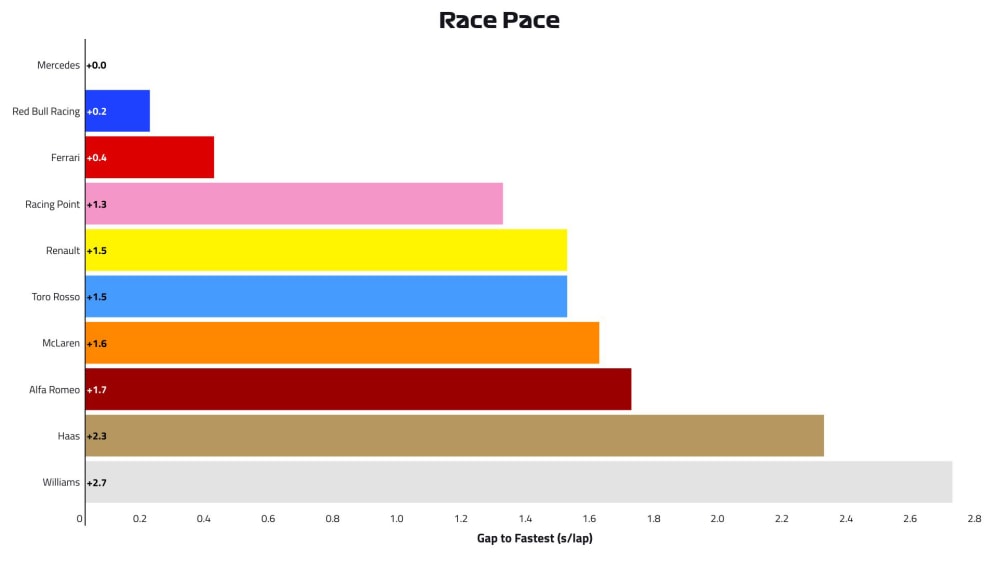 Toro Rosso's Franz Tost didn't look happy after FP2, largely because both Pierre Gasly and Daniil Kvyat had engine issues that forced them to stop out on track. The good news for them, though, is they were both using 'Friday only' power units – so they can switch back to their allocation and avoid grid penalties.
READ MORE: Kubica explains his 'strange' crash in Brazilian GP practice
While Haas had reason to smile with their short run pace, their race running didn't make for such good reading. In fact, they were well off the pace, bettering only Williams, who endured a difficult day – with Robert Kubica crashing heavily early in FP2 and George Russell struggling to get the tyres in the window.
VERDICT
Changeable conditions are playing a part for the third successive weekend, with the heavy rain showers that have hit Interlagos on Thursday and Friday set to disappear in favour of dry and warmer (around a 7 degree Celsius ambient temperature rise is anticipated) – and this means unpredictability.
As Verstappen says: "The top three teams are all very close to each other so let's see how everyone responds to the track and temperatures tomorrow."
Plenty of work to do tonight, then, with teams set to run very busy programmes in Saturday morning practice, where conditions will be more representative.
The good news, for now, is that not one of the top three seems to have a big advantage over the other. And the midfield looks tantalisingly close, with the likes of Haas and Alfa Romeo showing a turn of pace that has been worryingly absent of late.
The scene is set for an intriguing weekend, and while both titles are already wrapped up, there's still plenty to play for everyone up and down the grid, including six-time champion Hamilton, who will beat his record of wins in a season if he emerges victorious here and in Abu Dhabi by taking his tally to 12 out of 21.