Feature
8 things still to play for in the final two races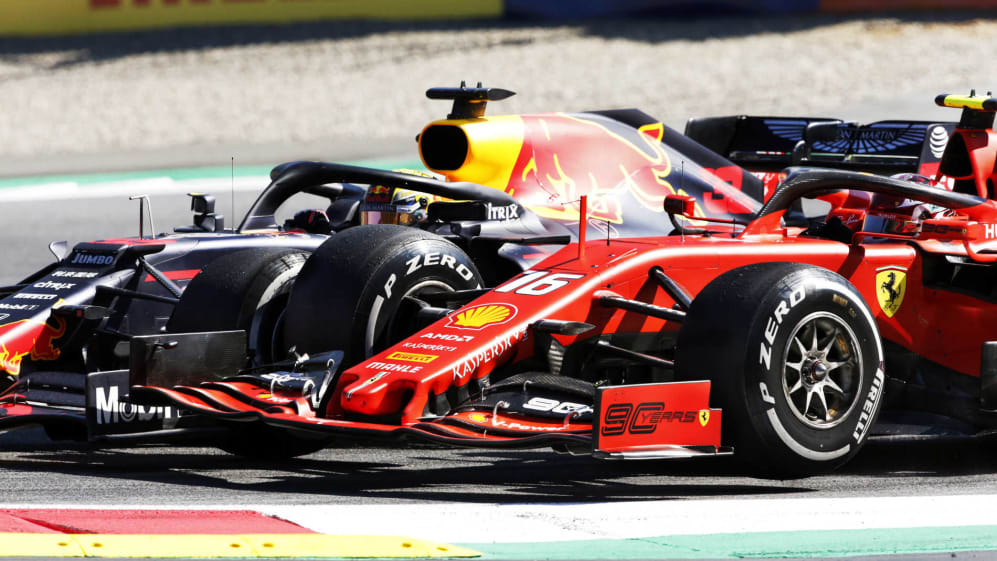 The 2019 drivers' and constructors' titles may be wrapped up thanks to Lewis Hamilton and Mercedes, but there's so much left to fight for in Brazil and Abu Dhabi with positions up for grabs up and down the grid...
From a three-way fight for third, a midfield battle royale, to one driver's quest to have the last word before he leaves, here's what to watch for in the last two Grands Prix of the 2019 season.
READ MORE: Bottas 'bored' by Rosberg comparisons, as he hints at secret plan to topple Hamilton
1. The fight for P3
Charles Leclerc and Max Verstappen have been at the centre of some of this season's most captivating battles, the pair separated by just 14 points in the chase for third place. Ferrari's Leclerc is the driver ahead, so that makes him the favourite. Right?
2019
Drivers' standings before Brazil
POSITION
POINTS

3

Charles

Leclerc

Ferrari

249

4

Max

Verstappen

Red Bull Racing

235

5

Sebastian

Vettel

Ferrari

230
2. Bragging rights for P6
Scroll down the order just a tad and there sits Alex Albon in a not-so-comfortable P6 for Red Bull, with McLaren star Carlos Sainz just four points behind. The Red Bull may have superior pace but, with rain forecast this weekend, the qualifying order could be shuffled – putting the cards in the Spaniard's hands.
Making it a hat-trick of drivers with Red Bull connections in the mix (Sainz having left Toro Rosso in 2016), Pierre Gasly sits eighth and just seven points off Albon thanks mostly to his first-half stint with Red Bull, so it'll take a mighty effort for him to finish higher in the championship.
Stranger things have happened, goes the old adage.
2019
Fight for the top 6 before Brazil
POSITION
POINTS

6

Alexander

Albon

Red Bull Racing

84

7

Carlos

Sainz

McLaren

80

8

Pierre

Gasly

Toro Rosso

77
3. Top dog at Renault
Nico Hulkenberg doesn't seem so keen to extend his F1 stay in a development role, but he has pride to play for with just nine points separating him in P12 and team mate Daniel Ricciardo all the way up in P9.
Here comes the scrum: Sergio Perez is just two points off P9 for Racing Point, while McLaren's Lando Norris is five off Ricciardo.
As our Form Guide pointed out, Perez is looking to extend a run of five consecutive points scores. Although, Renault have shown solid Sunday pace recently – and have P5 in the constructors' almost sewn up – but McLaren are the clear midfield leaders as P4 is all but theirs.
Hulkenberg will be looking to have the last say, however. The outgoing driver took pole position in Brazil back in 2010 for Williams, and has scored points in every appearance here bar 2018.
4. Russell's first point
George Russell has out-qualified team mate Robert Kubica in every race so far, the rookie being the only driver on the grid capable of a whitewash in the qualifying stakes. But he's been out-scored by the Pole, who took a point at Hockenheim when chaos reigned.
The young Briton is therefore the only driver on the grid without a point to his name in 2019 – and it won't overshadow his excellent performances in the Williams – but he'll be eager to have something to show for after such a tough season.
5. Fight for P6 in constructors'
A single point separates Racing Point, who occupy sixth place, and Toro Rosso in P7. The two teams haven't quite shown the consistency in recent races to cement P6 but Racing Point have shown improvement since the summer break, with Singapore their only point-less race since.
6. Alfa vs Haas
Kimi Raikkonen's consecutive podiums in Brazil and his 2007 victory seem a distant memory, more so because the Finn hasn't scored a point since the 2019 Hungarian GP.
It doesn't bode well for Alfa Romeo, as their seven-point advantage over Haas for P8 in the constructors' championship is under threat. However, Haas have had a torrid run, too, with their last points coming in Russia. Since then, the top 10 has been out of reach for them…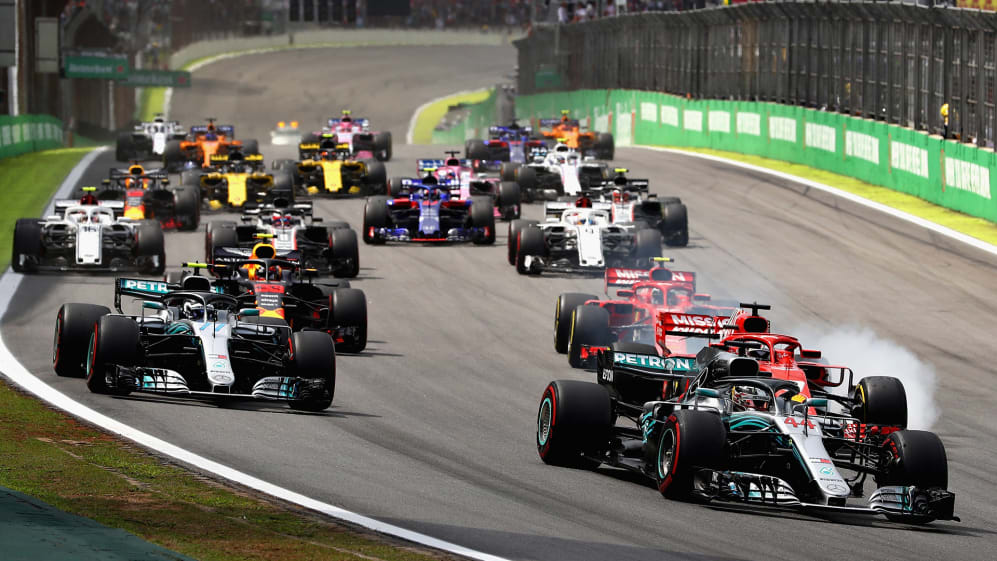 7. The fight to be pole master
He may have second place in the championship secured, but Valtteri Bottas can still tie for P1 in the 2019 Pirelli Pole Position Award stakes. However, the Finn needs pole in both of the remaining races to stop Ferrari's Charles Leclerc from scooping the prize, Leclerc leading 7-5 as it stands.
8. Fastest lap honours
A tie is also possible for the 2019 DHL Fastest Lap Award, which Hamilton leads with five under his belt, over Leclerc, who is one behind – with Red Bull driver Verstappen on three. If Verstappen takes the last two Fastest Laps (entirely possible with a late tyre change) it'll be another tie. Or could Leclerc overhaul Hamilton and win two awards?