Feature
Friday Pace Analysis – Japanese Grand Prix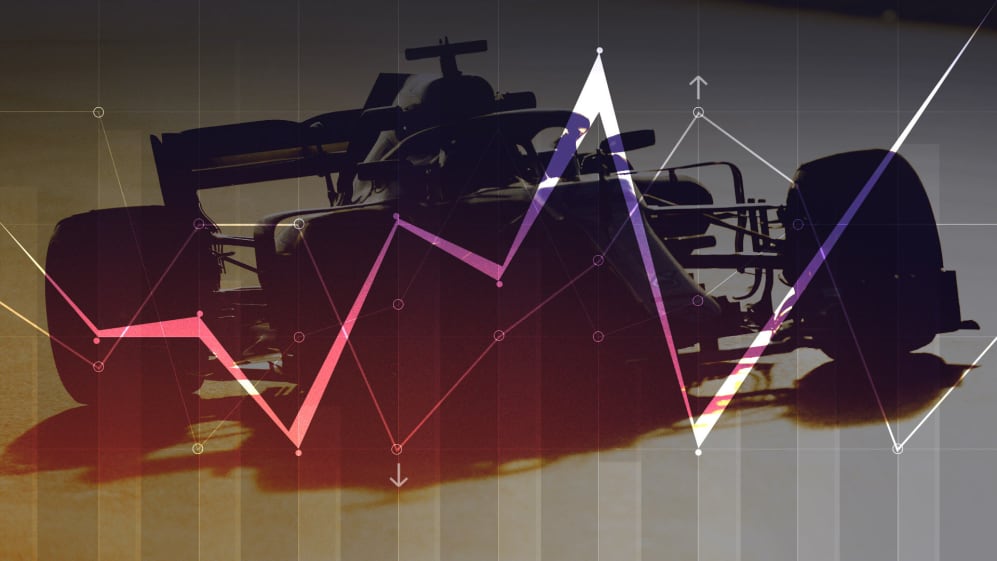 Mercedes blitzed their rivals across the two opening practice sessions of the Japanese Grand Prix weekend, suggesting they are the ones to beat - but this was no ordinary Friday and it's set to be no ordinary weekend…
ONE LAP PACE
Suzuka is Sebastian Vettel's favourite race track, but it was his silver rivals who impressed most on the opening day of running in Japan. The Mercedes W10 looked at home as Lewis Hamilton and Valtteri Bottas navigated the variety of low- and high-speed turns on the 5.807km circuit.
In the opening 90-minute session, Mercedes were a staggering 0.9s quicker than anyone else on one-lap pace, with that gap reducing to just under 0.3s in FP2. The caveat here, though, is that these qualifying simulations were a little more important than they usually are in second practice because of Typhoon Hagibis.
The super typhoon is hurtling towards the Japanese mainland, bringing with it heavy showers and strong gusts and Suzuka is set to feel the force. Conditions are forecast to get worse overnight and into Saturday, which prompted F1, the FIA, circuit officials and the Japanese Automobile Association to cancel Saturday's running.
It means there will be no FP3 with qualifying shifting into Sunday morning, four hours and 10 minutes before the start of the Grand Prix. And if qualifying can't take place, the final classification from FP2 – in an unprecedented move - will be used to determine the grid.
It is for that reason, teams turned things up a little more and ran less fuel than usual for qualifying simulations in FP2 as the times could potentially mean something. Mercedes set theirs early doors while Ferrari duo Vettel and Charles Leclerc left it until the final moments of the 90-minute session to do their proper soft-tyre laps. While that gave them better track conditions, the majority of their rivals were doing long runs, running around seven seconds a lap slower, which meant traffic was a problem.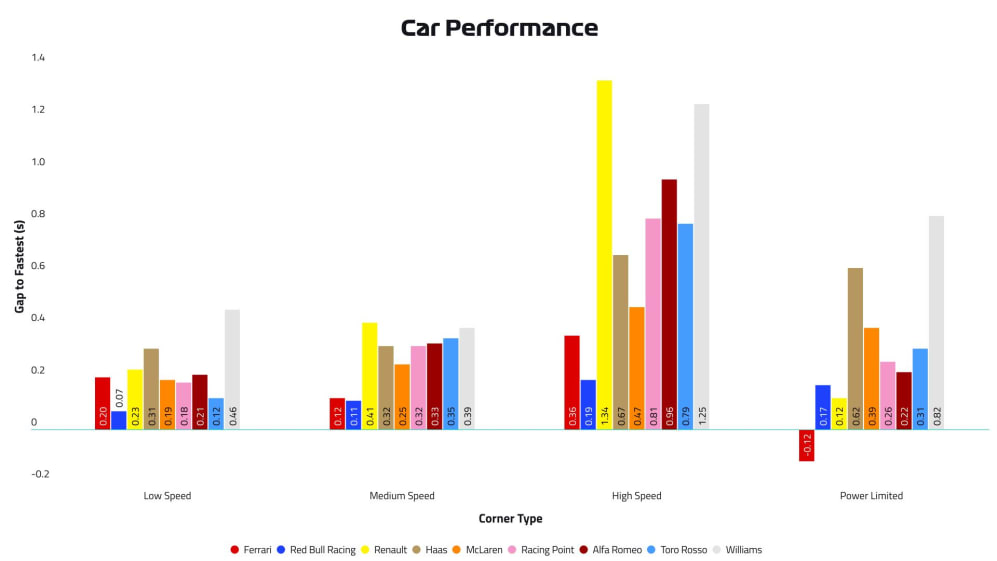 Hamilton and Bottas, who had a little harmless spin in FP2, reported they felt the car – which features a string of updates this weekend – had good pace. Bottas was the pace-setter, with Hamilton 0.1s adrift, though the world champion reckons his team mate got a "massive tow" on the back straight that was worth "half a second".
Best single lap
1 Mercedes (Valtteri Bottas) 1m27.785s
2 Red Bull (Max Verstappen) 1m28.066s +0.281s
3 Ferrari (Charles Leclerc) 1m28.141s +0.356s
4 McLaren (Carlos Sainz) 1m29.051s +1.266s
5 Racing Point (Sergio Perez) 1m29.299s +1.514s
6 Toro Rosso (Pierre Gasly) 1m29.354s +1.569s
7 Alfa Romeo (Kimi Raikkonen) 1m29.477s +1.692s
8 Haas (Romain Grosjean) 1m29.553s +1.768s
9 Renault (Daniel Ricciardo) 1m29.859s +2.074s
10 Williams (Robert Kubica) 1m31.071s +3.286s
Red Bull were Mercedes' closest challengers, the Honda-powered RB15 repeating it's strong Friday form for the second successive race. It's a big weekend for the team, with more than 25 senior executives from Honda set to attend the track they built on Sunday to see their two teams in action.
Both Red Bull and Toro Rosso took fresh engines for Russia, meaning they have low mileage power units for their home race to reduce the risk of penalties. They will also be boosted by a new fuel from supplier ExxonMobil, which the latter believes offers the biggest step in terms of performance they have delivered since joining forces with Red Bull ahead of the 2017 campaign.
Max Verstappen and Alexander Albon were buoyant, but they insisted Mercedes look "really quick", with the Thai driver adding "they seem to be doing a lot of damage in the corners", which is useful here given there are 18 of them. The stats back Albon's comments up, with Mercedes holding a 0.07s advantage over Red Bull and 0.2s lead over Ferrari in the low-speed turns. That swells to 0.19s and 0.35s respectively in the high-speed corners.
McLaren take up their usual place in the best-of-the-rest slot, with rivals for fourth in the constructors' championship, Renault, way down the charts. It wasn't the ideal day for the French manufacturer, with both Daniel Ricciardo and Nico Hulkenberg encountering traffic on their low-fuel runs and thus keeping Williams company at the bottom of the timesheets. They will certainly be hoping qualifying does happen on Sunday…
RACE PACE
Traditionally, teams spend half of the second practice session running on high fuel to gather tyre data for Sunday's race. They still did that in Japan on Friday, but their programme was slightly busier in that they had to put a larger than normal focus on qualifying (running that they would normally do in FP3).
Mercedes looked like the ones to beat in this metric, too, according to our data – and by some margin. A lead of 0.6s/lap over Ferrari, with Red Bull 0.3s/lap further back, is impressive and means that if they can lock out the front row and translate that pace into reality, they will be unbeatable.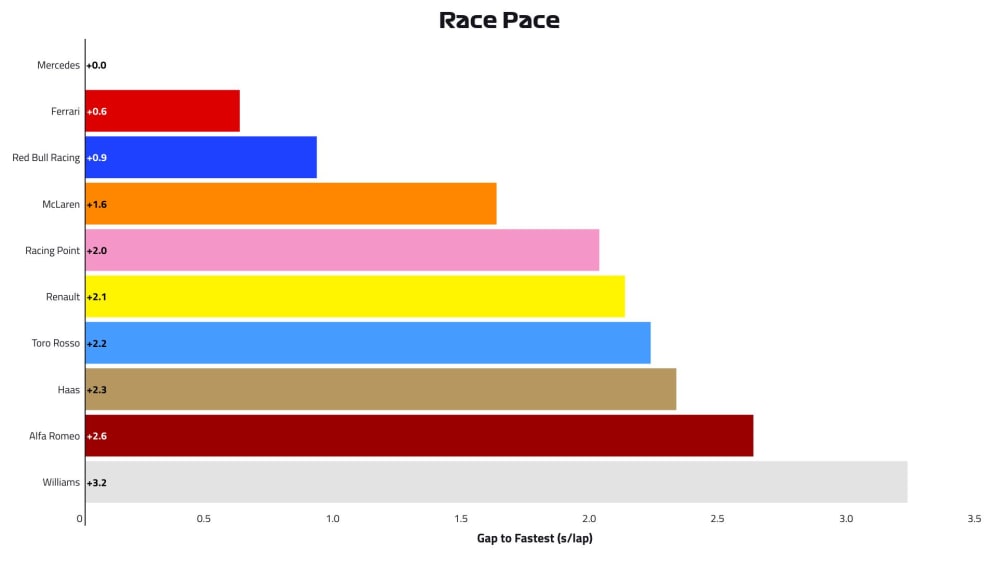 Ferrari are somewhat perplexed by their lack of pace, especially given they have won three out of the last four races and looked the strongest on pure pace last time out in Russia when they failed to convert that speed.
Mercedes on the other hand were pleased with how their update performed and were confident heading into Sunday's qualifying-race day double header. Nail a one-two and a sixth successive constructors' championship will be theirs.
Further back, McLaren look like they have the pace to covert what should be a top-10 start into a comfortable points finish, the iconic British team's long-run pace around 0.4s/lap quicker than the rest of the midfield runners.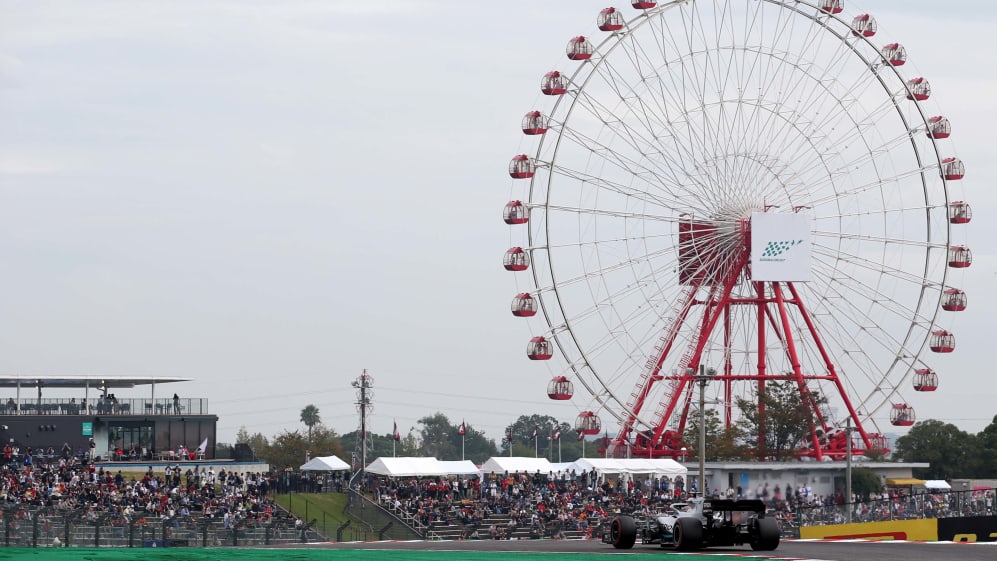 VERDICT
It's fair to say Mercedes are in the box seats this weekend, their pace in both short and long runs superior to any of their rivals. But this is not a straight-forward race weekend.
It remains unclear what scale of impact (and damage) the typhoon will have on the area and the track. What's certain is that if the expected rainfall – some estimates suggest the Mie Prefecture where Suzuka is located will see 1000mm of rainfall – the track conditions will be very different to what the teams have experienced on Friday, not least because the rain will have washed all the rubber away.
As a result, it's very difficult for Pirelli to predict the gap between the three compounds as well as how long the tyres will last in the race, making strategy calls on Sunday afternoon tricky.
For now, we wait and see what the typhoon brings, with the drivers set to spend their day off either hunkered down in the hotels, down the bowling alley or playing video games - or if you're Lewis Hamilton, you might end up in Tokyo.
It's not the way they would have expected to spend Saturday, but a circumstance which could create a blockbuster super Sunday of racing if Austin 2015 – when we last had qualifying and the race on the same day – is anything to go by.