Feature
Friday Pace Analysis - Spain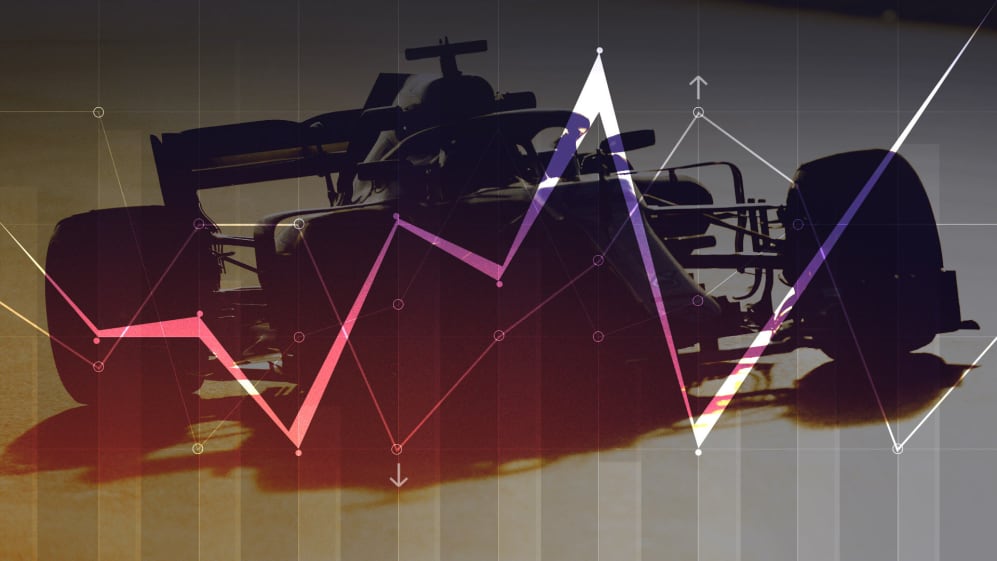 Friday night is usually a pretty late one for engineers during a Grand Prix weekend, as they work through all the data they gathered during practice. In Spain, those nights are even longer as most of the teams usually bring a big upgrade package to the Circuit de Barcelona-Catalunya – and that means more to analyse. So who shone in the Barcelona sunshine on Friday and who faces a trickier time this weekend? Let's look at the numbers…
ONE-LAP PACE
This time last race, Ferrari were looking in tremendous shape, their new upgrade package was working a treat and Charles Leclerc was driving sensationally. But then he crashed in qualifying and everything went downhill from there, as Mercedes made it another one-two, their fourth on the bounce.
In Spain, it was the Silver Arrows that looked sharpest when teams turned their attention to the red-rimmed soft compound Pirelli tyres. And it was championship leader Valtteri Bottas, or Valtteri Bottas 2.0 as he is now known, so impressive have his performances been since Australia, who set the pace.
"The car felt really good today," said the Finn, his body language telling you all you needed to know about how good he's feeling right now. He didn't put a foot wrong on Friday, getting comfortable with the car quickly and was consistently on the pace throughout the two 90-minute practice sessions.
When someone went quicker, Bottas had the pace to respond. It's becoming a common occurrence. In contrast, his more decorated team mate Lewis Hamilton, the five-time reigning world champion, was strangely off colour on a circuit he has run very well at in the last two years. He struggled with rear grip in particular and never really looked a match for Bottas.
Dauntingly for their rivals, their Trackside Engineering Director Andrew Shovlin says there are still "a few corners where it isn't as together as we'd like and it's making [the car] a bit of a handful at times". Cure that and they could end up further clear than three-tenths.
Equally, Bottas says the car felt "completely different to testing" where they were shaded by Ferrari, with the Finn reporting a better balance and more downforce – just what his team will have been hoping he said after testing the updates.
Best single lap
All times set on softs, in second practice
1 Mercedes (Valtteri Bottas) 1:17.284s
2 Ferrari (Charles Leclerc) 1:17.585s +0.301s
3 Red Bull (Max Verstappen) 1:18.035s +0.751s
4 Haas (Romain Grosjean) 1:18.153s +0.869s
5 McLaren (Carlos Sainz) 1:18.658s +1.374s
6 Toro Rosso (Daniil Kvyat) 1:18.722s +1.438s
7 Alfa Romeo (Kimi Raikkonen) 1:18.727s +1.443s
8 Racing Point (Lance Stroll) 1:18.839s +1.555s
9 Renault (Nico Hulkenberg) 1:18.861s +1.577s
10 Williams (George Russell) 1:20.191s +2.907s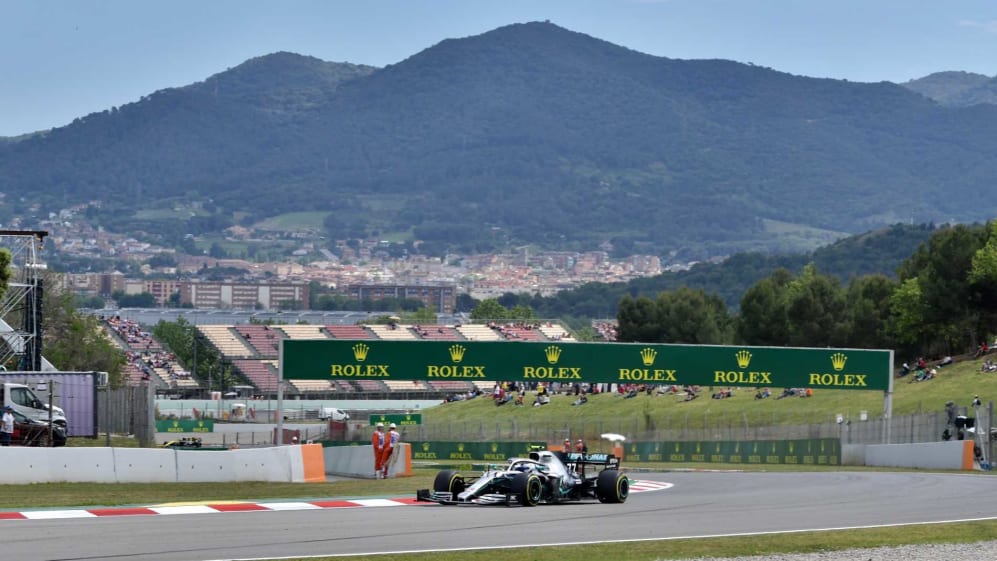 There were big expectations of Ferrari in Barcelona. Not only did they dominate in pre-season testing here but they also arrived with a new specification engine, focused on delivering more power, and another raft of aerodynamic updates. Initial impressions were cautious, which is perhaps unsurprising given the deficit to Mercedes on one-lap pace, with Sebastian Vettel suggesting the timesheets demonstrated a fair picture.
It should be noted, though, that Ferrari completed their soft tyre runs around 15-20 minutes earlier than Mercedes in second practice, so the track wouldn't have been rubbered in as much.
Both Leclerc – who admitted the balance isn't quite where he wants it to be – and Vettel did two quick laps, separated by a cool down lap, on their qualifying simulations. Vettel made an error on his second one when he ran wide and touched the gravel on the exit of Turn 12, while Leclerc improved fractionally on run two. In contrast, Mercedes did just one quick lap – both of which were enough to move them above Ferrari – before switching their attention to high fuel runs.
Ferrari arguably have the edge in sector one, but there's little to choose between them and Mercedes. In sector two, it's Mercedes who are a smidgen ahead. But then in sector three, which is made up of mostly low-speed corners, Ferrari fall behind. As you can see from the graph below, Mercedes, Red Bull and Renault are all stronger in those types of corners. It's no surprise, then, that their speed in sector three is high up on their homework list this evening.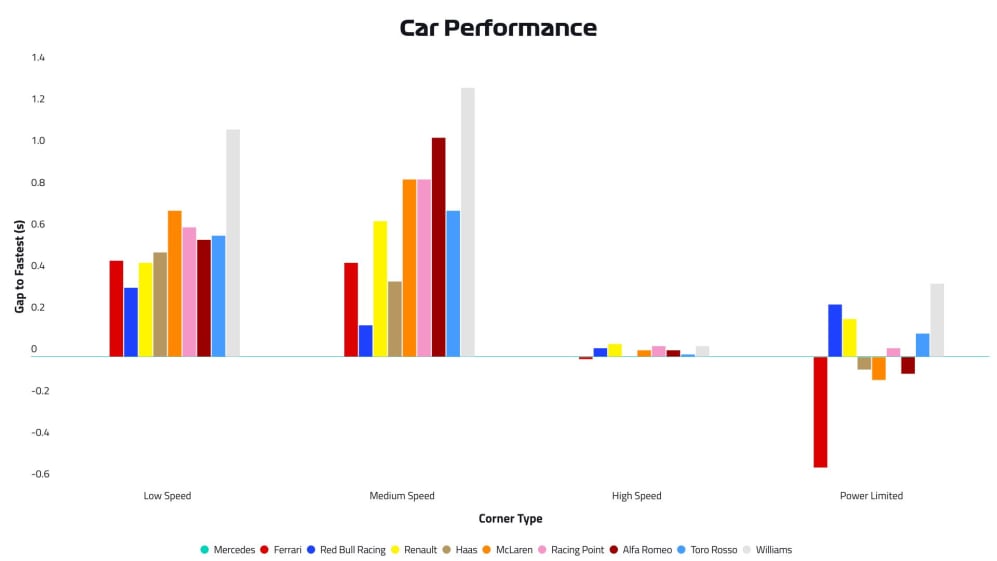 It was a mixed day for Red Bull, who take their usual spot in third-place. Engine troubles meant Max Verstappen lost a bunch of time in FP1. The team swapped out the Friday engine, after an oil leak, and fitted the spec he was set to use for the remainder of the weekend in time for him to get out for FP2, but the missed laps put him on the back foot, and he ended the session unhappy with the balance.
There were positives, though. Verstappen said the aerodynamic updates worked well, with Pierre Gasly building on his confidence-boosting Baku weekend with a clean day behind the wheel of the RB15 on Friday in Spain. The Frenchman said he felt good in the car and reckons the team have "taken a step forward". They are still three quarters of a second adrift of Mercedes, though, so the third row of the grid appears to beckon.
Haas hoped a return to Barcelona would bring happier times, and on the evidence of Friday, their hopes have been realised. The track surface is such that Haas are able to get heat into the tyres, allowing them to grip and avoid the sliding that, as Romain Grosjean puts it, "destroys" the tyres.
The American team were a comfortable fourth best and should have no problem getting both cars into Q3 on Saturday if they execute. Naturally, they are remaining cautious and steering clear of saying they have cured their issues as this track was expected to suit them, but there is certainly some positivity emanating from the team.
Behind them, it could be quite the fight for the final two places in the top 10 on Saturday, with McLaren, Toro Rosso, Alfa Romeo, Racing Point and Renault separated by just two-tenths of a second. Williams brought up the rear, though George Russell was in good spirits, describing the day as "relatively positive" and he reckons they are "slightly closer to the rest of the field compared to what we were expecting".
That's something of a boost for the iconic British team, who haven't brought the kinds of upgrade packages that their rivals have, but are instead testing experimental parts as part of their learning for later in the year.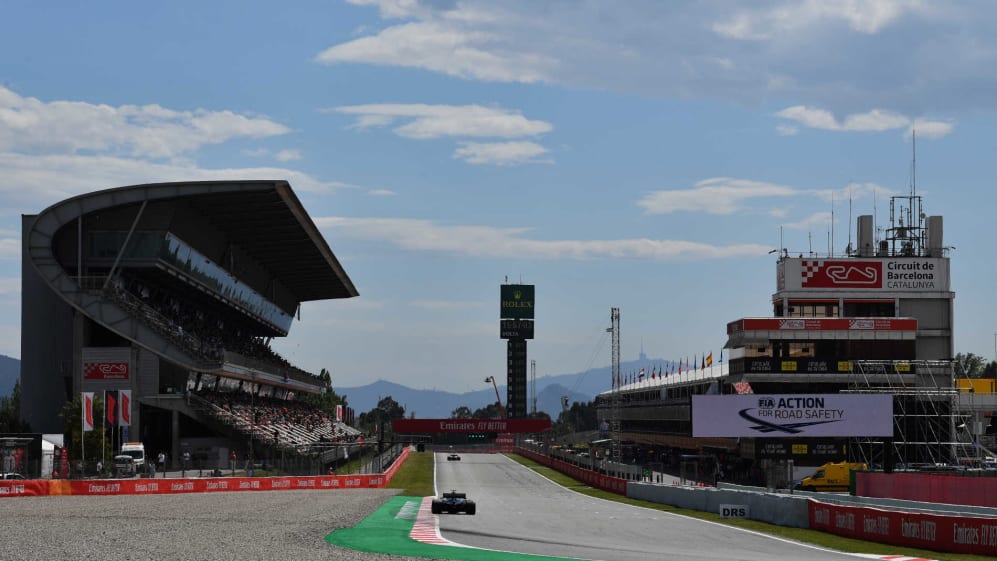 RACE PACE
Glorious conditions greeted the teams on Friday, with track temperatures peaking at 47C, around 15C warmer than during pre-season testing. And aside from Lance Stroll's off at the end of FP1, both sessions passed largely without incident, meaning teams could gather plenty of data on their updates and get some decent long runs in on the softs, mediums and hards to help plan the strategy for Sunday's race.
Mercedes looks like the ones to beat when it comes to race pace for Sunday, the Silver Arrows holding an impressive 0.7s/lap advantage over nearest rivals Red Bull. Those were the top two performers based on our data in Baku, though Mercedes have stretched their advantage by 0.3s/lap in Barcelona.
Red Bull boss Christian Horner said he expected the RB15 to be stronger in race trim than qualifying, so perhaps Verstappen and Gasly can figure on Sunday afternoon if they can get amongst it in qualifying and make a good getaway on Sunday afternoon. Ferrari are some way off at 0.9s/lap adrift, but expect that gap to reduce significantly, particularly with Leclerc suggesting they have yet to push their upgrades.
Toro Rosso are the surprise best-of-the-rest in the race pace rankings, particularly as they haven't brought a major update package but rather smaller modifications as part of a rolling development plan. Both drivers reported feeling comfortable with the car, particularly in FP2, with Alexander Albon suggesting the team are "in the ballpark" and the "pace still looks quite strong".
Haas are only a fraction behind in fifth and will likely have the best shot of picking up any pieces if any of the big teams falter courtesy of their superior positioning on the grid via their one-lap pace. A little further back are McLaren, who are running the upgraded Renault engine that the French manufacturer brought ahead of schedule, alongside a sprinkling of aerodynamic updates.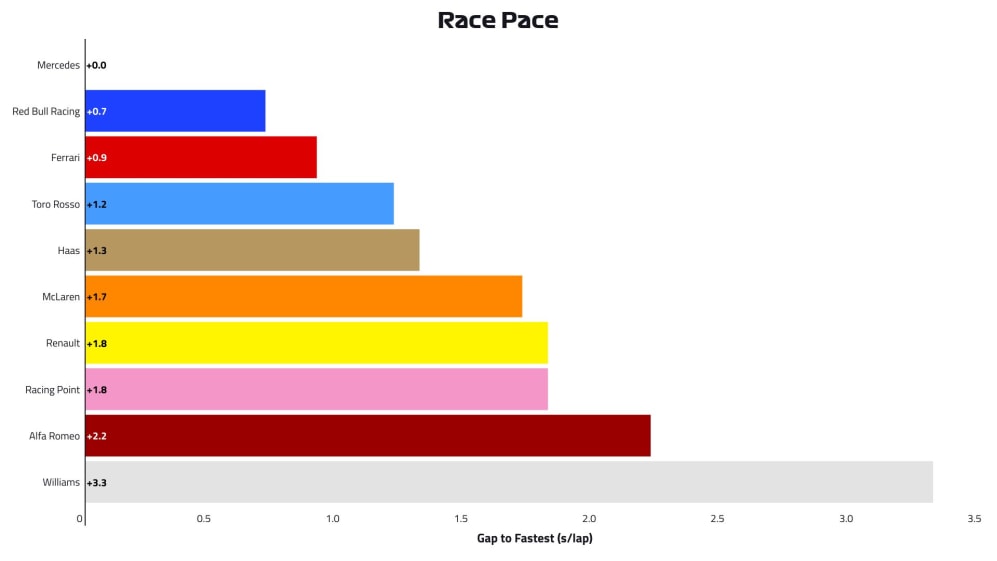 Renault, also running the engine update, were a little disappointing overall today, but Daniel Ricciardo insists the "long runs were more competitive" than their qualifying simulations. The Honey Badger reckons the updates "worked quite well" but as they pushed on with their programme, there was the realisation that they had headed down the wrong avenue. "We've got to take a few steps back and figure it out". All that said, he reckons Q3 is possible – and if that pulls off and their race pace predictions are accurate, points could be on the cards.
Racing Point have a fair bit of work to do tonight to understand their upgrades, with the team put on the backfoot when Stroll crashed in FP1. Though they got him out again for the second session, his car featured a series of old parts as the team needed time to repair damage to some of the upgraded bits.
Alfa Romeo were ninth by this metric, Kimi Raikkonen – one of only six drivers to have scored in all four races this season – admitting it was a "difficult day" for the team "with lots of issues". But they weren't the worst – that title was saved for Williams again, the British team still adrift of the pack and facing another long afternoon at a circuit that yielded their last Grand Prix win no less, seven years ago.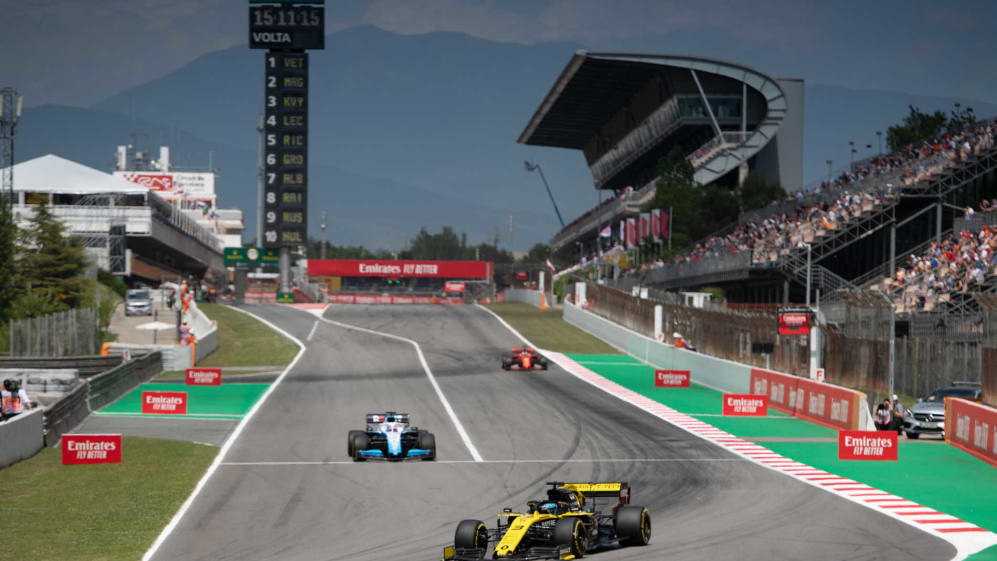 VERDICT
As it stands, it will be Mercedes who sleep more soundly on Friday night, the Silver Arrows looking mighty in both one-lap and race pace trim. It's not all going swimmingly, though, with Hamilton clearly unhappy with how his car is handling. So if he doesn't get it sorted tonight and can't get it together in qualifying, a Ferrari could sneak onto the front row – and then that really does mix things up for the race.
Further back, the midfield looks as close as ever, with six teams in with a shout of points if they get the tyres working and execute their race strategy well. Of those six, Haas look the strongest, across both qualifying and race pace. But can they convert and stop the pattern of the last three races where they have been dropping back through the pack like a hot knife through butter? Let the weekend commence!