Feature
From Red Bull's drinks can to Alfa Romeo's camouflage – 9 of the most spectacular pre-season testing liveries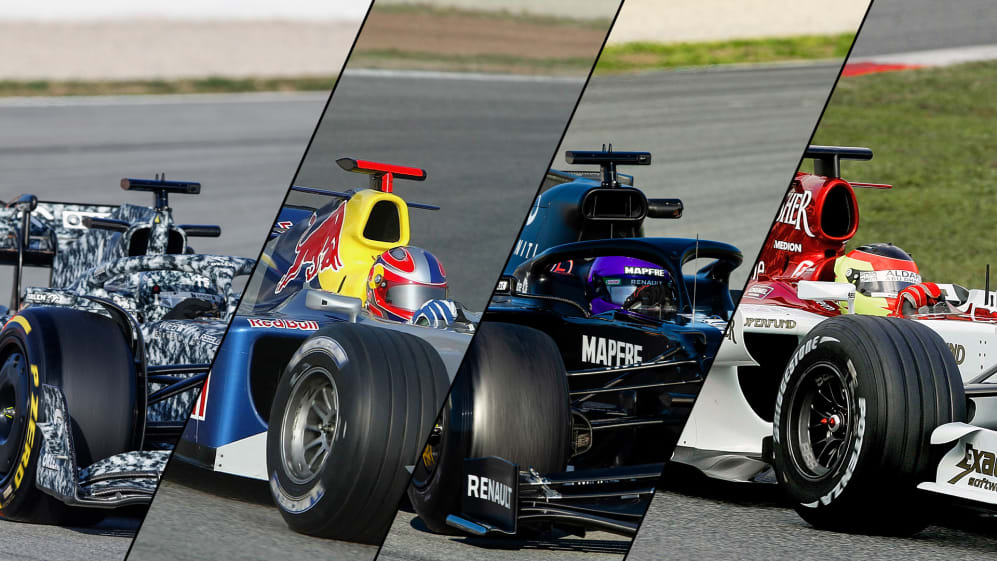 Pre-season testing is always one of the most exciting times of the year, as we get to see the new breed of F1 cars out on track for the first time. However, in the past, teams have opted against revealing their real livery in favour of running a one-off colourway just for pre-season. So, with that in mind, let's look back at the times when the teams have stunned us with a special pre-season livery.
McLaren go back to where it started (1997)
It's become normal to see McLaren race around in papaya these days, as a nod to the Woking team's roots. But back in 1997, to see Mika Hakkinen and David Coulthard behind the wheel of an orange McLaren in pre-season was a bit of a shock.
RISE OF THE ROOKIE: How Mika Hakkinen went from humble Helsinki beginnings to become F1's Flying Finn
The change received a positive reception from fans, with the team then going on to reveal another dramatic livery shift to silver and black – ending over a decade of McLaren's white and day-glo red colour scheme. However, McLaren did run the papaya livery again in pre-season testing in 2006, before it made its permanent return in the 2017 season.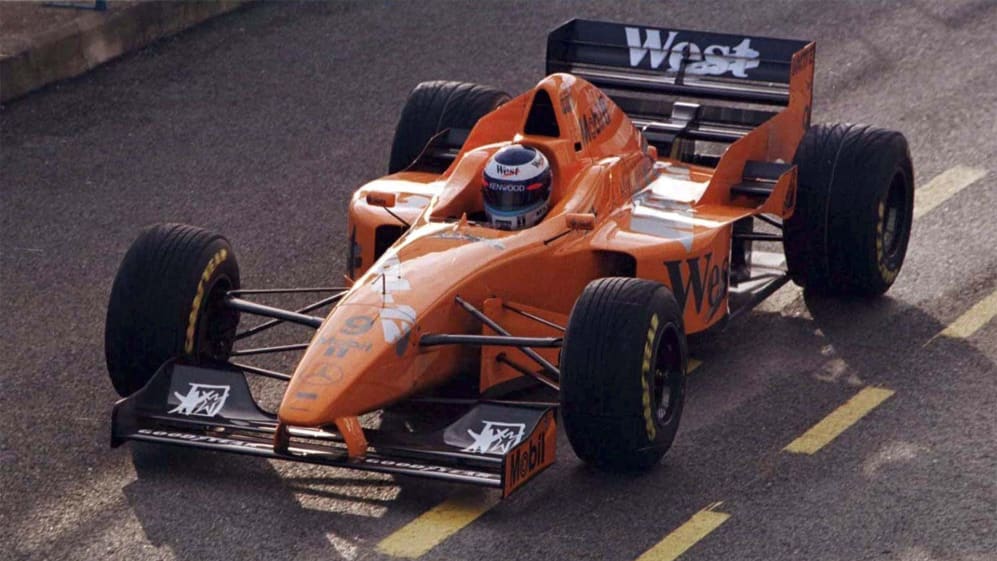 Williams briefly go back to basics (1999)
Did you know that in both 1998 and 1999, Williams traded in their trademark blue colours for red? However, that changed after they joined forces with BMW for the 2000 campaign.
This saw them run a dark blue livery with white stripes at the post-season test in Barcelona in 1999, although their actual race car in 2000 ended up being predominantly white.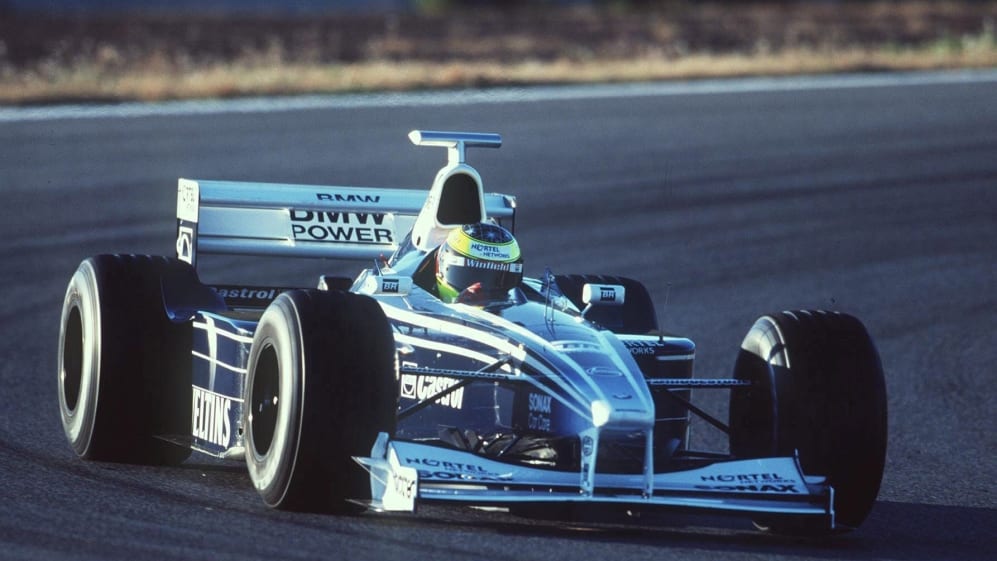 Red Bull announce their entrance in style (2004)
Since Red Bull purchased Jaguar and joined the sport as a team in time for the 2005 season – having previously acted as a sponsor – their dark blue livery has become a staple.
TEAM GUIDE: Everything you need to know about F1 champions Red Bull ahead of the 2023 season
However, for their first test, the team opted to wrap the Jaguar cars they inherited in a special drinks can-style livery.
We've not seen that livery since, but what an introduction it was, as the team smartly stuck their tongue out at anyone suggesting the company should stick to selling energy drinks. Six drivers' titles and five constructors' championships later…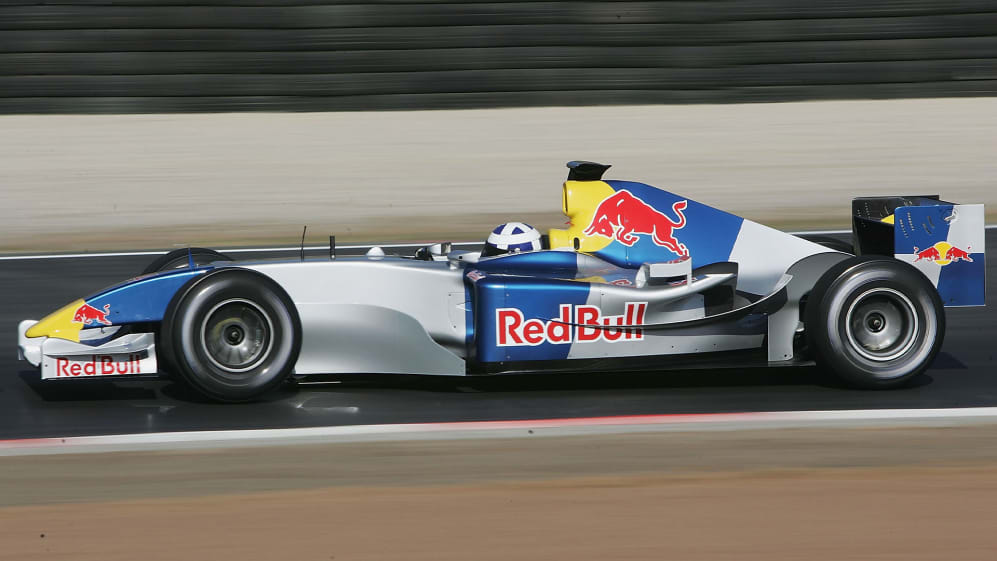 Renault swap light blue for dark (2007)
We all remember the iconic sky blue and yellow livery that adorned Fernando Alonso's Renault as he won both of his World Championships in 2005 and 2006. But at the end of the 2006 season, the sky blue was removed from the car as the French team's sponsorship deal came to an end.
READ MORE: From Suzuka to San Marino – Ranking Alonso's best Renault wins from 10-1 ahead of his F1 return
This meant their car would look much different in 2007 – but with their sponsorship deal not coming into effect until the start of the season, the team went testing in Jerez with an eye-catching dark blue and yellow livery.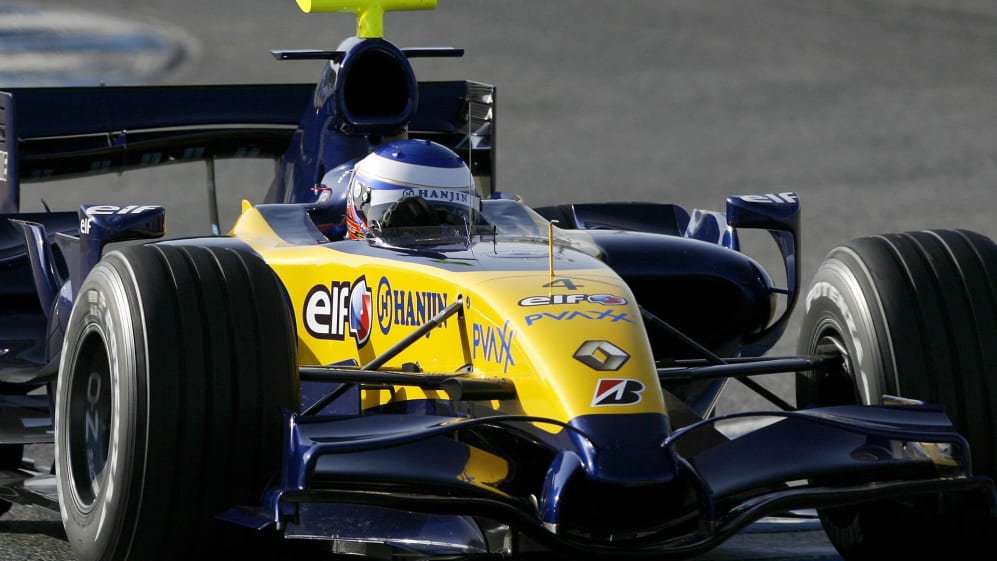 Force India make their bow (2007)
During their 11 seasons in the sport, Force India's largely orange-dominant livery (before their 2017 shift to pink) became popular with the fans.
However, at their first test in 2007, they looked markedly different to how we would come to remember them, their car painted in burgundy and white, with flashes of gold lettering. Shiny.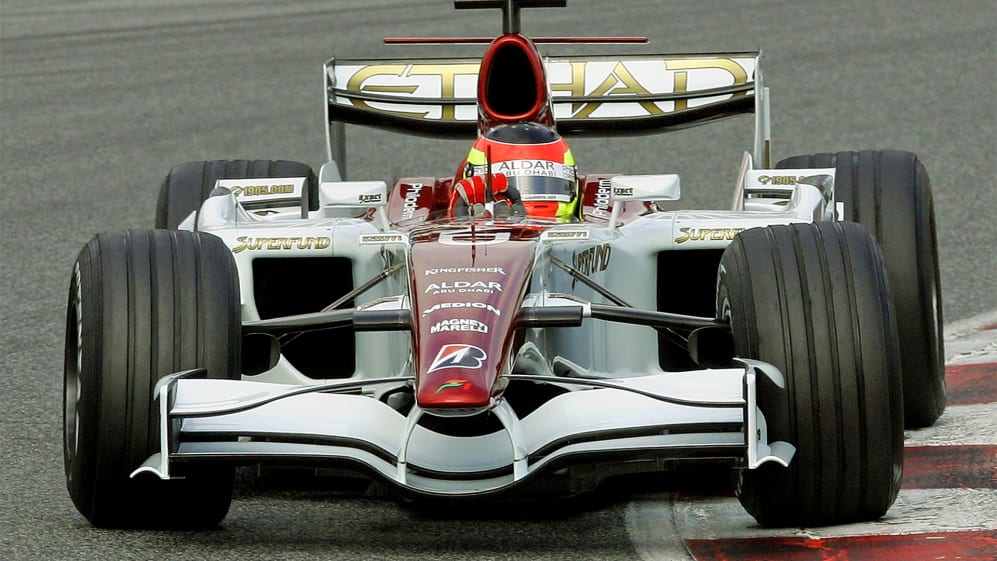 The Camo Bull (2015)
Red Bull have gone out on track with some memorable one-off liveries, but maybe none are as impressive as the camouflage design we saw at pre-season testing in 2015. It was so iconic, fans implored Red Bull to race with the livery during the season.
WATCH: Red Bull's new RB19 car hits the track for shakedown run at Silverstone
Christian Horner's team chose instead to go back to their trademark navy blue colours, although we have seen the Milton Keynes team run the camouflage livery at shakedowns in 2018 and 2019, before swapping back to their traditional blue once pre-season begun.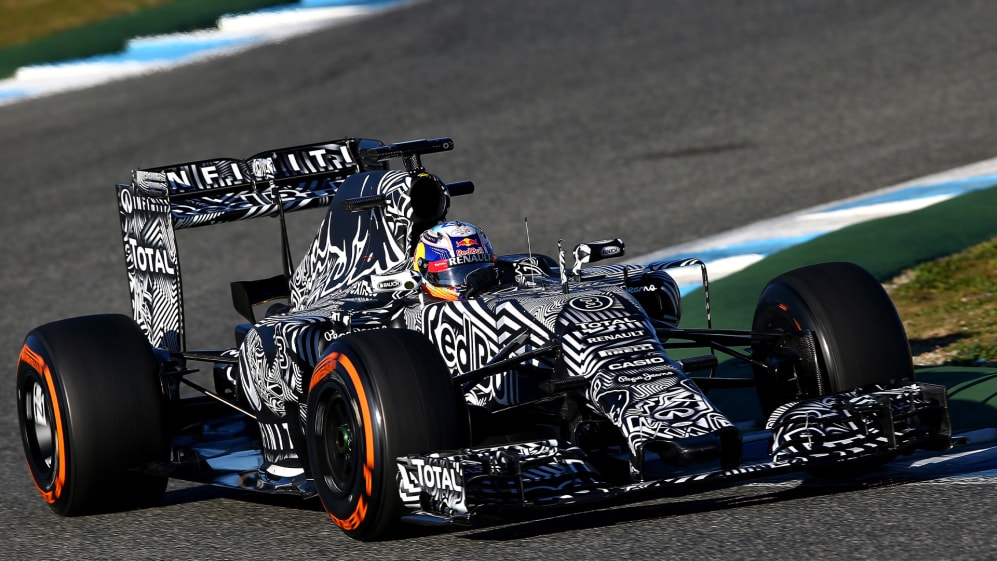 A yellow and black Renault – minus the yellow (2020)
After Renault took over Lotus for the 2016 season, the French team raced with a yellow and black colourway. But, back in 2020 for pre-season testing, they turned up at Barcelona with a dramatic all-black livery.
They eventually painted in their trademark yellow ahead of the first race of the season, ignoring the many requests from fans to stick with the all-black number for the year.
MUST-SEE: Go onboard with Fernando Alonso for a flat-out demo of his title-winning Renault R25 in Abu Dhabi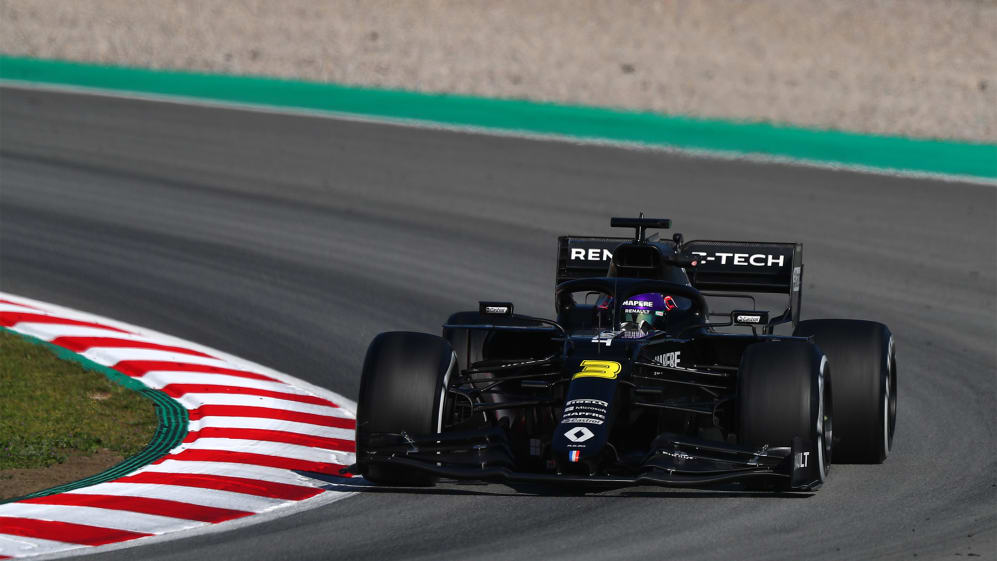 Camo in Spain for Alfa Romeo (2022)
As Formula 1 entered into a new era of race car in 2022, Alfa Romeo chose to be the final team to launch their new car last year.
The team from Hinwil, Switzerland ran a camouflage livery for three days at the car's first outing in Barcelona before revealing their stunning red and white livery ahead of the official pre-season test in Bahrain.
BARRETTO: Can Alfa Romeo go out on a high in their last year in F1 with Sauber?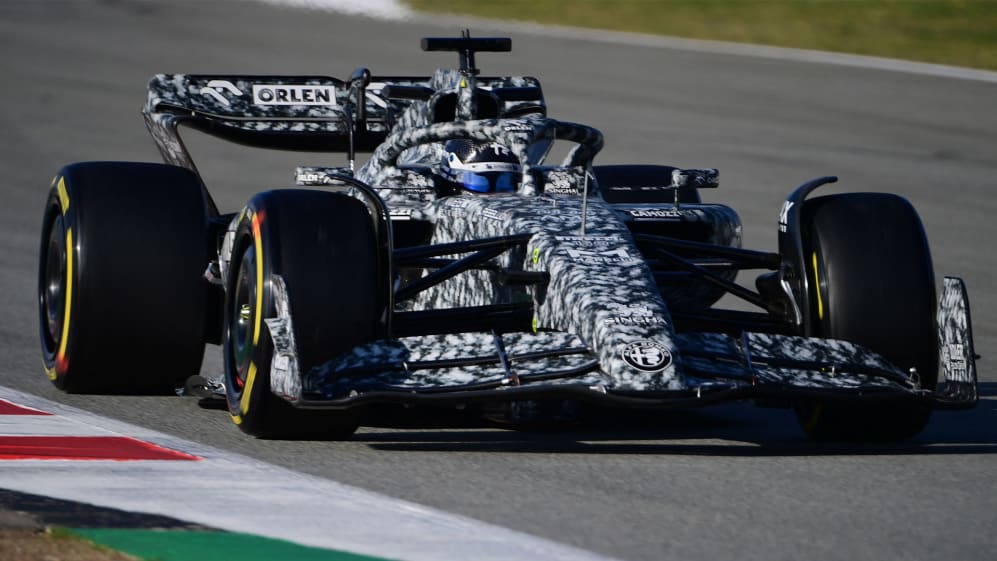 An orange soda Spyker (2007)
After purchasing Midland F1 Racing in 2006 – who themselves had bought Jordan in 2005 – Spyker made a splash at pre-season testing in 2007 when they showed up with a bright orange car that was hard to miss out on track.
However, they did scale things down a bit ahead of the first race, as they added in some grey and toned down the orange, to the relief of retinas worldwide.