Feature
BARRETTO: Can Alfa Romeo go out on a high in their last year in F1 with Sauber?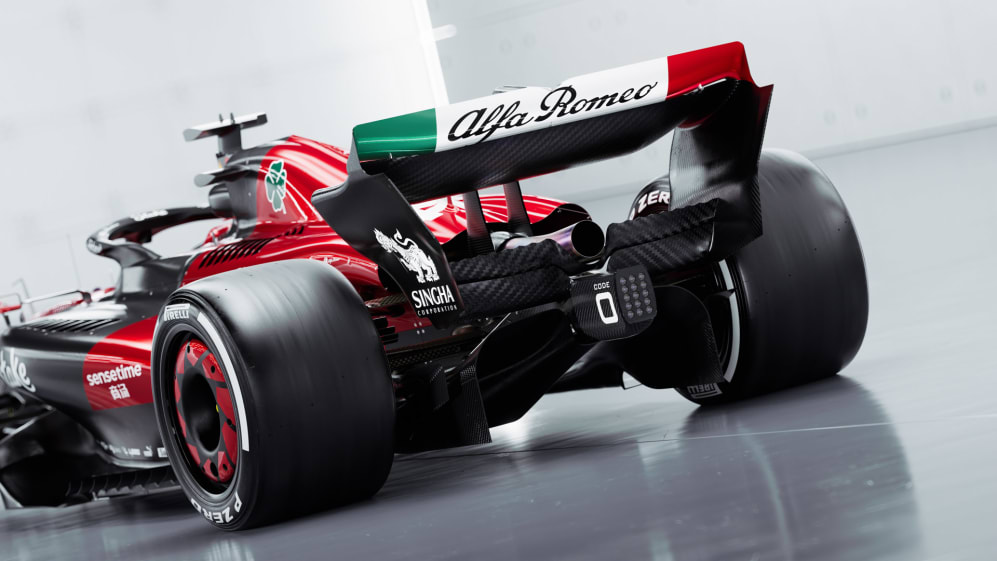 Consistency. That's Sauber-run Alfa Romeo's focus for 2023, as the Swiss team launched their campaign with a slick studio launch from Zurich. F1 Correspondent Lawrence Barretto spent a day at Sauber Motorsport HQ ahead of Tuesday's event to gauge the mood and expectations…
Sauber are a squad in transition. This is their sixth and final year working with title sponsor Alfa Romeo, with German car giant Audi set to make Sauber their factory F1 team when they enter the sport in 2026. And there's a new face in charge, with Andreas Seidl leaving his role as Team Principal at McLaren to become CEO of Sauber Motorsport.
ANALYSIS: What we learned from a first look at the brand-new Alfa Romeo C43
He's put in place a structure where he's split the leadership responsibilities between Alessandro Alunni Bravi (Team Representative), Jan Monchaux (Technical Director) and Beat Zehnder (Sporting Director) – and that leaves Seidl clear to focus on the bigger picture and preparing the team for its next chapter.
Make no mistake, that does not mean Sauber are throwing away this season and the next two while they wait for Audi. Quite the opposite. They finished sixth in the constructors' championship last year, their best result for a decade, and have some momentum.
If Audi harbour genuine hopes of punching well from the debut, the Hinwil operation needs to be ready to do that. That means pushing on this year, and refining a chassis that was already one of the most detailed on the grid last year. They need to improve their reliability – that was their greatest weakness last season – and build the structure and processes to the extent they can cope with the demands of a manufacturer.
Seidl is believed to have been impressed by the facility when he saw it for the first time in more than a decade, having previously worked at the team between 2006 and 2009, as well as the strong commercial portfolio they have built up over the last few years. It was something he knew that he could work with and together with the might of a manufacturer in Audi, he believed he can make them winners in the future.
READ MORE: 'Better consistency, more points, better results' – Bottas lays out 2023 goals with Alfa Romeo after 'mental reset'
That project starts now – with a strong campaign this year. It will be challenging. They want to respect their partner Alfa Romeo, who supported them in tough times. They also want to respect Ferrari, whose engines they will continue to use for the next three years. But at the same time, they will need to begin the drumbeat of Audi's impending arrival.
This is why Seidl, who used to work with the Volkswagen Group – specifically Audi's sister brand Porsche, where he won the famous Le Mans 24 Hours three times as well as, I understand, worked on special projects that evaluated a potential F1 entry – is staying in the shadows somewhat and allowing Alunni Bravi, who has a great relationship with Alfa Romeo, to be the face and spokesperson for the team this year.
It's why Seidl was in the audience at the Alfa Romeo launch – but did not make any comment during the show.
The focus is on 2023 – and ensuring that the Swiss team evolves in all areas across the board, from production quality and processes at the factory, to raw performance on track and a steep development curve.
Alfa Romeo have a good basis on which to work. Last year's car was very comfortable in slow corners but struggled in the higher-speed stuff – and that ultimately ruled the team out of the fight with Alpine and McLaren for P4 in the constructors' championship.
READ MORE: Alfa Romeo's 2023 launch showcar goes up for auction on F1 Authentics
A lot of work has gone into making the car behave more consistently, and the early signs are positive. Valtteri Bottas says the car felt more balanced in the simulator and he could feel a step in the high-speed turns. He just needs to confirm that when the car hits the track in anger for the first time in Bahrain later this month.
When the C42 broke cover last year, it was among the more detailed on the grid, the team having started earlier than most on the new-for-2022 design – and that extra development time had allowed for more refinement.
From the renders the team released on Tuesday, this car looks even more intricate. Unsurprisingly, the floor has had a lot of treatment, given in the current era it's the part that is the biggest performance differentiator.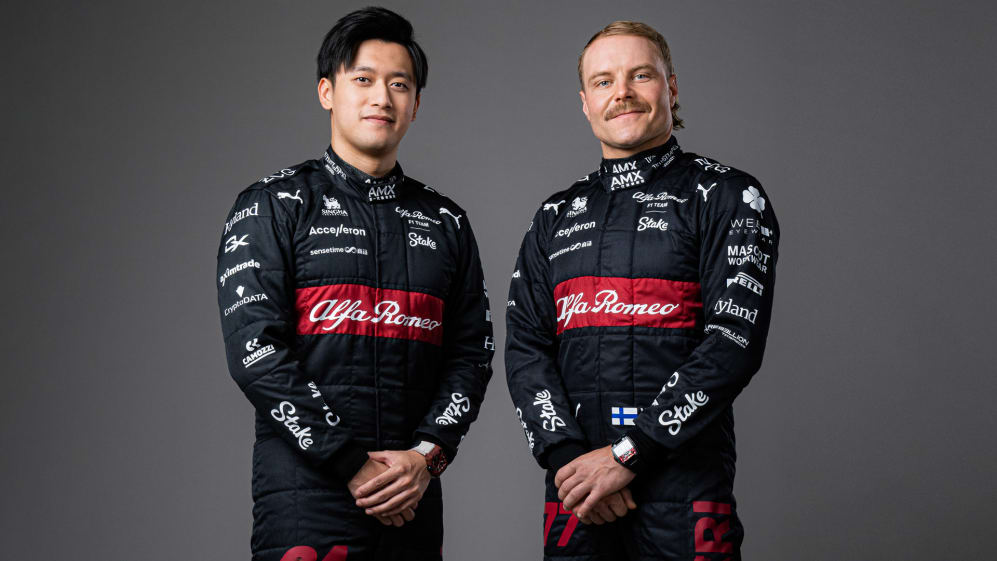 But by reworking the rear of the car, they've been able to move things around – including the radiators – and that's allowed for some more aggressive bodywork and the adoption of a Red Bull-esque sidepod arrangement.
There's a bold in-season development plan in the works. There's expected to be at least two sizeable upgrades within the first six races, sources say, with Alfa Romeo keen to sharpen their upgrade rate and make sure they compete consistently across the season.
ANALYSIS: It's all change at Williams in 2023 – but can they change their fortunes on track?
It's that word 'consistency' again. Alunni Bravi isn't putting any bold targets in place. Instead he's staying humble, and keeping expectations in check.
A good year will be that the team – once again led by Bottas and Zhou Guanyu, who will be hoping to build on a decent rookie campaign – can take step forwards across the board, thus continuing their pathway towards what they hope will be the most successful period in their history.
Based on what we've seen and heard so far, they have a good chance of doing just that.