Gasly enjoys 'amazing' opening day in Azerbaijan as AlphaTauri hit the ground running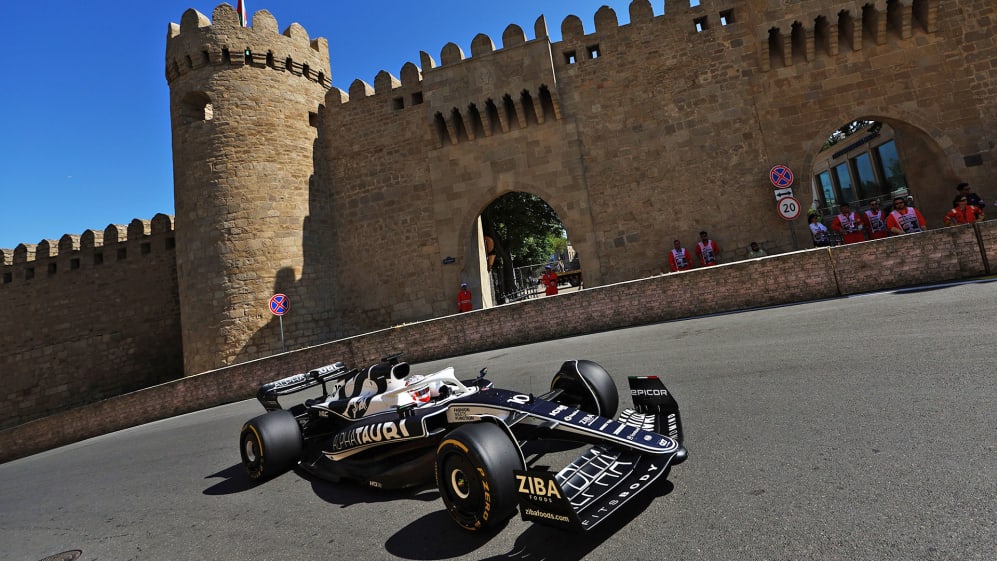 AlphaTauri ended Friday on a high in Azerbaijan with Pierre Gasly beaming after a productive and pacey first showing for the AT03 around the streets of Baku.
Gasly was ninth, just behind the Mercedes of George Russell, in FP1, before taking P6 ahead of Russell in FP2 – by three tenths of a second. And the Frenchman, a podium finisher in last year's Azerbaijan Grand Prix, was evidently excited about the pace of his AlphaTauri, even if he was wary over the gains other teams could make by qualifying time on Saturday afternoon.
READ MORE: Gasly calls Perez contract deal 'logical' as he plans more talks with Red Bull management
"So far it's been amazing. I must say I've really enjoyed it," said Gasly. "The car feels good around this track and I felt good inside the car in P1 and also in P2. So far, a lot of positives. We're not in the battle on Saturday afternoon once everyone turns the engine up and finds a bit of extra pace, so we still need to find some more performance, but so far it's been really good.
"It's just a fun track; it's a street track so it's the adrenaline is higher than usual, trying to find the limits in between these walls is always a challenge.
"I went slightly over the limits a couple of times today but no, so far, I think the car, the response is pretty how I want it. There are a couple of things we can improve for tomorrow, but I must say we end FP2 with a good base for tomorrow."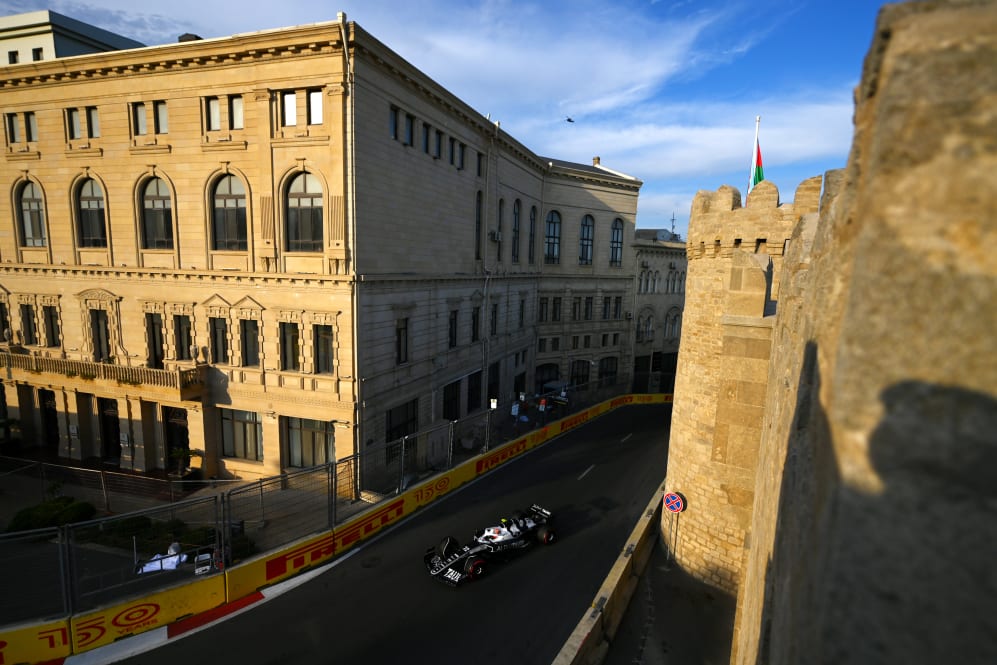 Team mate Yuki Tsunoda scored points in seventh here last year and finished there in FP1, before dropping to eighth in FP2. The Japanese driver, like Gasly, was pleased with his Friday showing.
"Yes, I think we went quite smooth the whole day today. We are quite happy with what we've done and the performance we had today. Consistently we were in [the top] 10 so hopefully we can continue like this tomorrow."
GOOD LAP vs GREAT LAP: How do you maximise a lap of Azerbaijan's Baku City Circuit?
Tsunoda also had a little scrap with Alpine's Fernando Alonso, and explained that the experience helped AlphaTauri find a "rear-end limitation" that could help them fine-tune the car for qualifying and the race.
"I hope we won't be in the same situation as FP2 but it was good to have practice and data driving behind other cars, especially the cars we are fighting this season. We found a couple of limitations, a rear-end limitation that we didn't expect. So it was good, FP2, to prepare for the race. we are looking forward to the race, yes, and also for qualifying."