Gasly reveals super strict diet as he spends lockdown 'training hard' in Dubai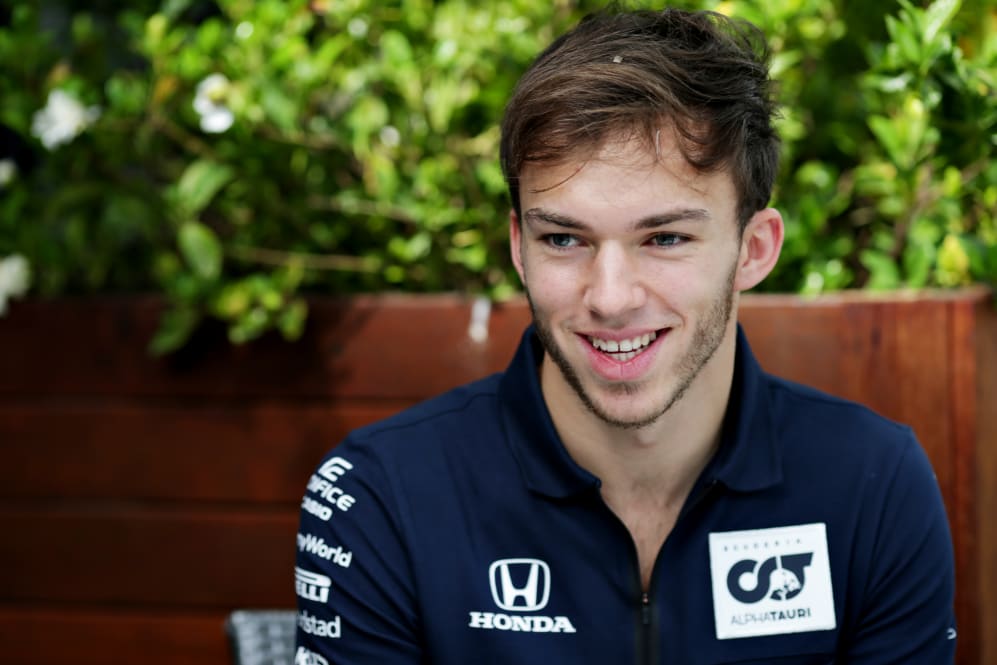 For many of us under lockdown it's tempting to reach for comfort food to help pass the time, but AlphaTauri's Pierre Gasly has revealed that his diet has "never been as strict" as he spends the F1 break in Dubai with personal trainer Pyry Salmela.
In a livestream on AlphaTauri's YouTube channel on Wednesday, Gasly received a number of questions about his routine and eating habits, so he explained: "With this lockdown period we try to take this as a training camp with Pyry, who is staying with me and we are training hard."
READ MORE: Gasly aiming for podium repeat with AlphaTauri, as team target P5 in 2020
"It's the same in terms of diet, it has never been as strict as now and we're trying to improve, even more, my fitness condition."
"[We eat] lots of veggies, we cut the carbs a lot, same with the sugar – almost no sugar at all – try to increase the proteins, because I was a bit low with that… and just some snacks during the day so we don't crave food in the evenings, and a lot of salad.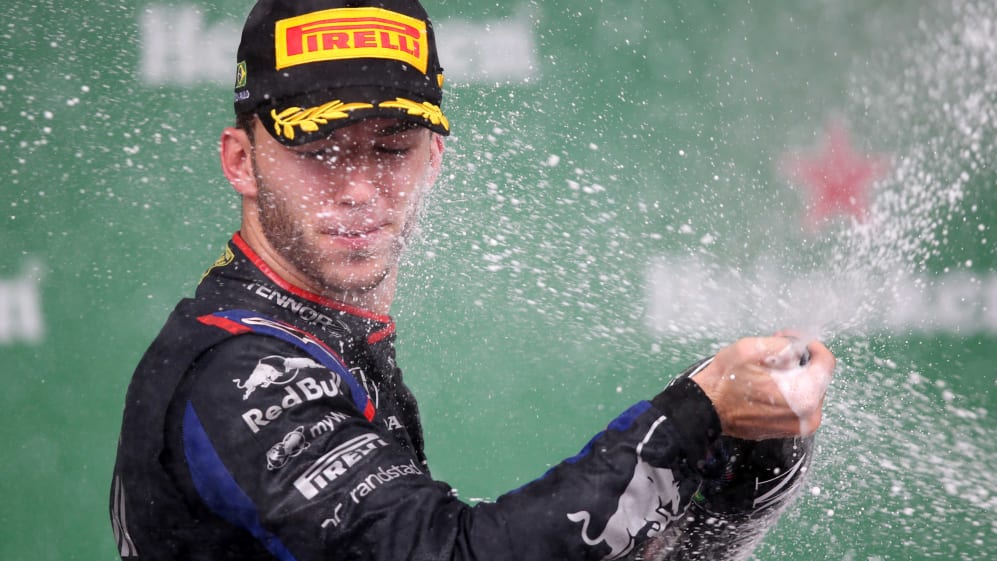 "Pyry is a great chef and makes some amazing dishes so I try to help him sometimes."
Gasly had planned to stay in Dubai between the Australian and Bahrain Grands Prix and when the lockdown began he chose to remain there, rather than return home to Italy or France where his parents reside.
READ MORE: Be the grid's 11th team with the new F1® 2020 videogame
"I had a look at the situation to go back to Italy where I live but already, airports were closing, so it wasn't possible," he said.
"[Nor was it possible to] go back to France where my family is," he continued. "I didn't feel like I wanted to take the risk to go back and see my family, and my parents… are over 60 years old so I just thought: 'OK, it's good to stay here.'"
Dubai may be a holiday destination for those seeking some guaranteed sun, but the French driver, who scored his first podium in last year's brilliant Brazilian Grand Prix, is not spending his time lounging by the pool.
"Right now, we do six days [of training] in a row then one day off," he said.
READ MORE: Mustangs, whiteboards & arrive-and-drive karting – Nicholas Latifi's weird path to F1
"We split it: half cardio and half weight exercises and at the moment… I don't need to lift 150 kilos like [I would in] other sports," he explained. "In Formula 1 you need to… be really fit, cardio wise, so we do a lot of running or cycling for quite a long time and also a lot of intervals at the moment."
All work and no play? Definitely not. Gasly added that he's been watching series such as Ozark and playing Call Of Duty on his games console. But don't expect to see him sim racing any time soon – there's no such set-up in his trainer's Dubai pad.
READ MORE: Sainz reveals 'essential' routine during coronavirus outbreak