Feature
Mustangs, whiteboards & arrive-and-drive karting – Nicholas Latifi's weird path to F1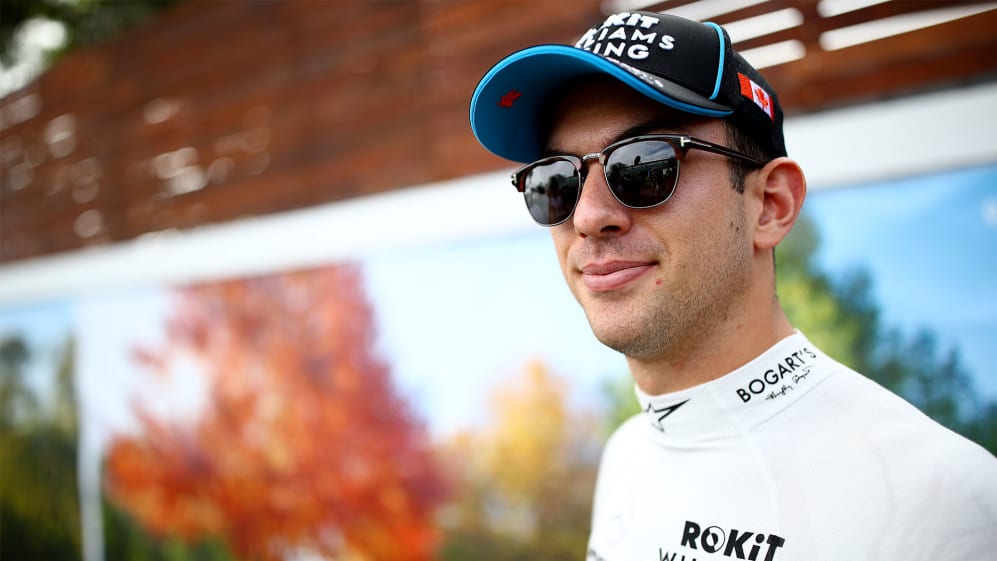 When the coronavirus situation stopped play in Melbourne, it was a deflating moment for all 20 drivers on the 2020 grid, who'd spent their winters honing body and mind to be ready for a season of F1 racing. But it was perhaps cruellest of all for Williams' Nicholas Latifi, wiping out any notion that the smiley 24-year-old's first weekend as a bone fide Formula 1 driver was going to be a smooth one. But then, it was perhaps a fitting start for someone whose route to the top echelon of motorsport has been as unconventional as Latifi's has…
Max Verstappen tells the story that he badgered his F1 racing father Jos for a go kart from the age of four and a half (and apparently got his wish after Jos flew back from competing at the 2003 Canadian Grand Prix). Similarly, a four-year-old Charles Leclerc feigned illness from whatever the Monegasque equivalent of primary school is, only to ask his former F3 racing father Herve to take him to the local go kart track and let him have a go. Similar stories are rife up and down the F1 grid.
In contrast, Montreal-born, Toronto-dwelling Latifi didn't set foot in a go kart until he was aged 12 – while it was he who had to be badgered into competing in his first karting race one year later.
READ MORE: Why Williams chose Latifi for 2020
And while Verstappen and Leclerc only drove a handful of different single-seaters before graduating to Formula 1, Latifi's journey to the top of the sport has included driving a Ford Mustang at Daytona in his first ever car race – "I remember hitting a few missed shifts flat-out going down the banking" – and several appearances driving a Porsche 911 in the British Carrera Cup championship.
"It was quite an unconventional route into motorsport," concedes Latifi, seated in Williams' towering motorhome during the 2020 Barcelona winter tests. "I didn't come from a motor racing family, or a motor racing background."
Instead, at 12, Latifi tried an arrive-and-drive kart in Montreal, before finding a track closer to his family's Toronto home. He started to attend regularly on the weekends, and the owner – former IMSA racer David Tennyson – saw a spark of something in the teenager.
"He kind of convinced me to start racing," says Latifi of the man who still travels the world as the Canadian's 'mentor'. "The funny thing is, I had to be asked a few times to try [racing karts], because I had no interest in racing; it was something that I was more just wanting to do as a hobby.
"On the third occasion, I was kind of pushed. My parents were like, 'If you don't like it, you don't have to continue, so you might as well just try one race.' So I tried one race and I was hooked… I was 13 and the passion just kind of grew from there, and the love for it, and the rest is history."
PODCAST: Nicholas Latifi on F2, working with Williams, and more
Passion and love were all well and good, but Latifi was already well down on experience compared to his contemporaries if he wanted to make a serious go of being a top-level karter – while he also admits that North America was hardly the molten hot epicentre of the sport.
"It was high level for our standard, but I did a few races in Europe, a handful of them, and you can't compare the two – it's just so much better for learning and developing your racing over in Europe. The competition is much more dense and so you just learn so much more."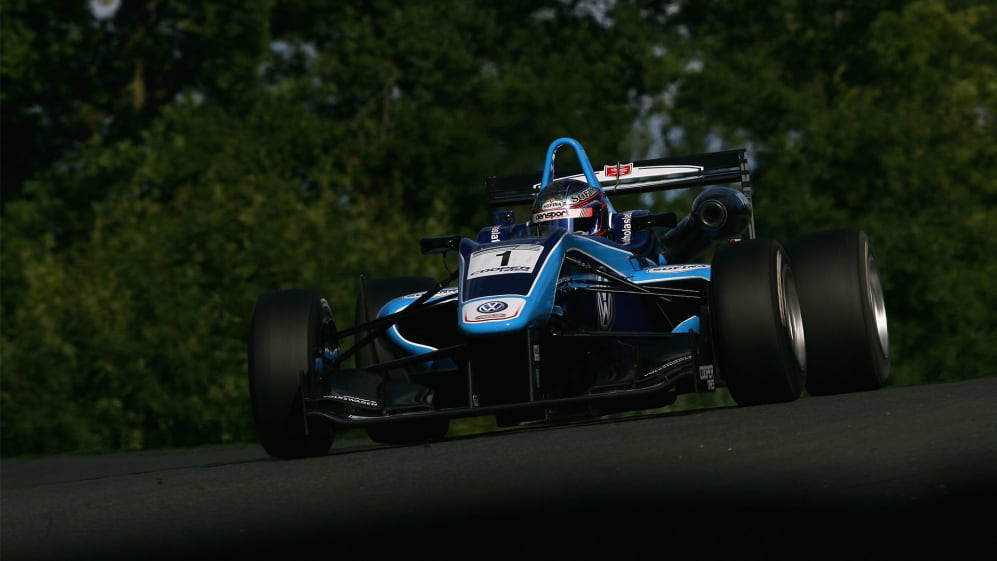 'I was learning a second language'
Latifi probably ranks as one of the few F1 drivers to admit to learning about racing on a whiteboard. "Because I started so late, a lot of the feelings… didn't come as naturally to me.
"So the way my driving coach taught me first was 'on paper' – literally on a whiteboard, drawing, and just basically teaching me to teach myself while I'm driving… So the way I was taught was probably more theory-based – kind of the 'science of driving'.
"When you take a guy who was put in a kart at four or five years old," he adds, warming to his subject, "that's all they know – it's like learning to speak their first language, it just comes naturally to them. Whereas me, I was learning a second language, and it just came so much slower."
READ MORE: Why Latifi chose '6' as his Formula 1 race number
Language learnt, in 2012, in what was his fourth year of serious competition, Latifi dovetailed his domestic karting campaign with a season of Italian F3, his first year of single-seaters, before turning his attention to car racing full time – with some reluctance. "I was just starting to get the results [in karting], just starting to win races, win championships, and I didn't want to give it up. I was having so much fun, and I was just starting to enjoy it even more than I already was, so I didn't want to leave it."
After that he raced… well, pretty much everything he could get his hands on. In 2014 alone, Latifi drove in European Formula 3, the Macau Grand Prix, the Florida Winter Series (taking four wins to Max Verstappen's two, incidentally), Formula Renault 3.5, GP2 and the Porsche Carrera Cup GB. Phew.
"That was all to make up for lost time," reflects Latifi. "When I jumped to cars, I was still overall down on lots of motorsport experience, and I still think that's – not a misconception but something that I'm still probably judged on."
READ MORE: Latifi 'excited to see where Williams stack up' in 2020 with 'step forward' FW43
The financial elephant in the room
Speaking to Latifi, there's a ripple of defensiveness when you confront the topic of another "misconception" that has always haunted his career. Fatiguingly (one assumes) for a driver who finished a strong second in the 2019 Formula 2 championship (the same place Lando Norris finished in 2018, mind) the subject of money – and specifically his father Michael's immense fortune, CAD$350 million of which was used in 2018 (via an investment company) to buy a 10 percent share in the McLaren Group – is never far away.
I feel that I did earn my place – and I do deserve to be here
Those Lavazza and Royal Bank of Canada logos that have joined the Sofina stickers on the 2020 Williams haven't appeared there by accident, with Latifi known to bring a significant financial package with him to the team. With only a hint of weariness, Latifi gets stuck into the financial elephant in the room: "It's a perspective that will always be in the background for someone with my background, let's say.
"The reality of motorsport is that it is an expensive sport… To race requires funding, whether that's from family backing, personal sponsors, corporate sponsors or what have you, but the money always comes from somewhere.
"But I think specifically, in terms of getting into Formula 1, a few years ago they implemented the whole Super Licence points as a kind of barrier to not allow just anyone to come in – and obviously from my results in the past years I've, let's say, more than exceeded those points, and I feel that I did earn my place and I do deserve to be here."
READ MORE: Are Williams back in the fight after a dismal 2019?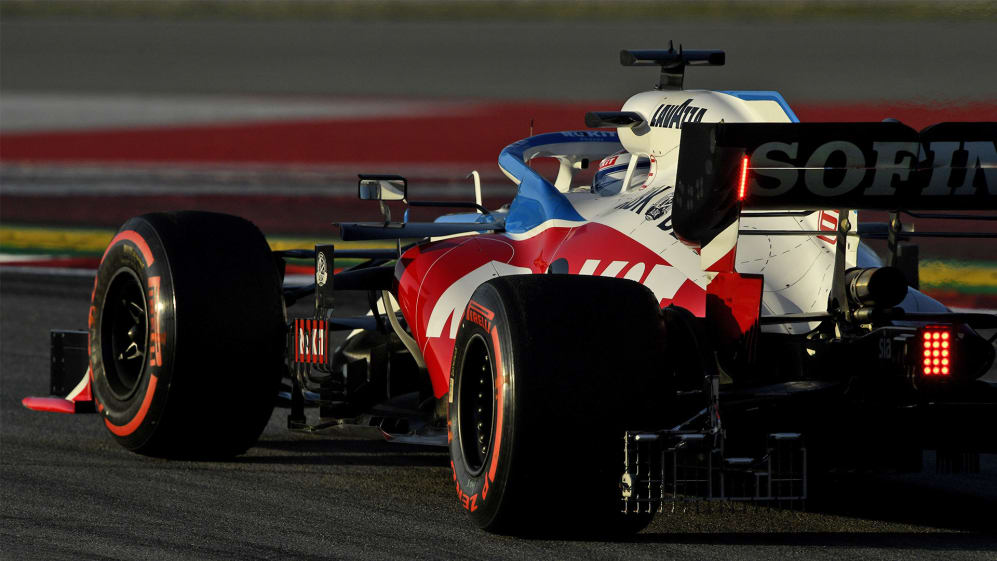 Becoming an F2 frontrunner
Perception-wise, Latifi probably wasn't helped by what you might call a mixed bag of results coming up through the ranks. Where his Williams team mate George Russell took title wins in British F4, GP3 and Formula 2 en route to F1, Latifi has no single-seater championships behind him, while prior to 2019, he'd never finished higher than fifth in a championship.
Perhaps because of that, even Latifi admits he was surprised at his emergence as a consistent F2 frontrunner last year – in his fourth full season of GP2/F2 competition – as he won three of the first five races before finishing the season as runner-up to Nyck de Vries – doing enough to earn his promotion to the Williams race seat for 2020 in the process.
"I'd be lying if I said I expected the season to go as well as it did in those first few rounds!" he says candidly. "I was hoping, and I had every confidence, that I was capable of doing it, but until it actually happens, there's still always that question mark.
"For sure I made some mistakes as well, had some bad luck, but that's how the championship goes, and in the end it kind of slipped away. But I think in general, I can be quite satisfied with the year."
READ MORE: Claire Williams says 2020 marks a 'fresh start' for the team
I have a lot of respect for George and Robert for driving the FW42 all year!
Latifi's on-track performances in F2 in 2019 might have been helped by his sideline job of testing the Williams FW42, a car so recalcitrant that Russell and Robert Kubica – the man Latifi replaces for 2020 – could only manage one point between them driving it. And while it may have been hard to handle, to Latifi's mind, the FW42 was nonetheless an excellent training tool.
"It was a very tricky car to drive," says Latifi, who previously had F1 testing experience with Renault in 2017 and Force India in 2018. "Very, very tricky. But driving difficult things does make you a better driver. I have a lot of respect for George and Robert, because it was a difficult car to drive every time I drove it – and they were driving it all year! But if you ask Robert and George right now whether they feel better [for having driven it], I'd be surprised if they didn't."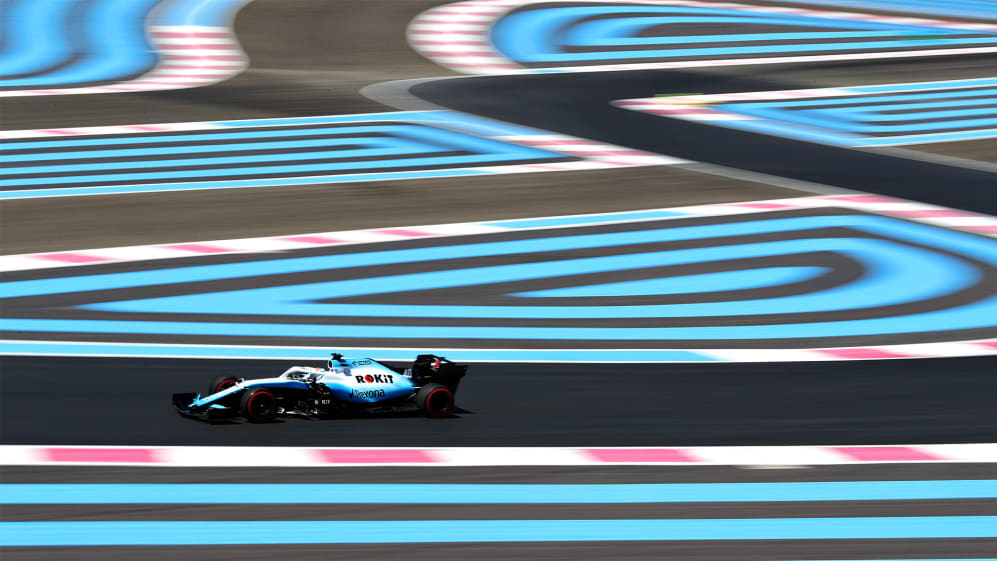 'I definitely want to beat my team mate'
So, to the big question then: what sort of performances can we expect from Latifi when racing finally gets underway in 2020?
"I think it's difficult to say right now in terms of putting position targets in, because we still don't know where we're going to be as a team," he says. "I think the basic things that I can say will satisfy me is knowing that from wherever we start… to how we end is a trend upwards in performance, both from my side and feeling and my performance on track, but also from the car.
DO SAY, DON'T SAY: Your quickfire lowdown on Williams for 2020
"And then in Formula 1, you're always compared to your team mate. I have a very quick and strong team mate in George. He's a very highly rated driver, had an amazing year last year, so I'm looking forward to going up against him. I know he's considered one of the strongest, so he will have the advantage for sure in the first few races, not being a rookie anymore. But I definitely want to beat my team mate – you always do, it doesn't matter who your team mate is.
"To get on pace with him as soon as possible and push him, that definitely has to be the goal – and ultimately, I think a measure of success for me will be, at the end of the year, how I fared against him."
It's been a zigzaggingly circuitous 12-year journey for Latifi to get to Formula 1. And though he'll have to wait a little longer to make his debut, it will be intriguing to see how the 'whiteboard racer' gets on when the 2020 F1 season gets underway…
READ MORE: What now for Hamilton, Vettel and co? How delaying 2021 rules will impact the driver market