Gasly: Whole Red Bull package needs to improve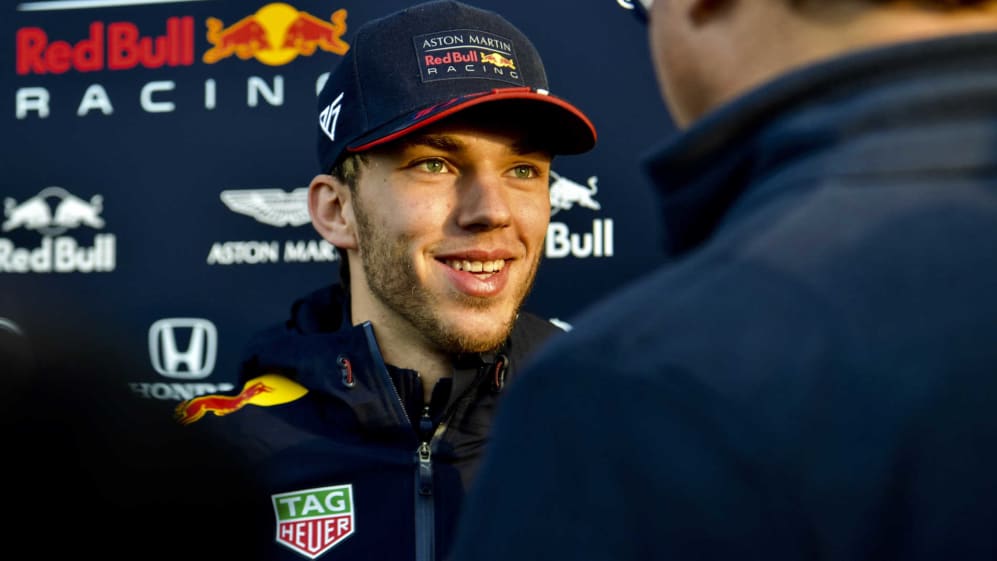 It's not been the start to his Red Bull career that Pierre Gasly would have wanted, with the Frenchman having netted just four points to team mate Max Verstappen's 27 after two races. But while Gasly believes there's still plenty of scope for improvement on the RB15 package, he was nonetheless hopeful of a strong performance in Shanghai.
Gasly endured a fraught winter testing in Barcelona, suffering not one but two confidence-wobbling shunts in his new car before the season had even got underway.
In Melbourne, he then endured the embarrassment of failing to get out of Q1 before driving to 11th place in the race, while he scored his first points of the year in Bahrain, but still finished the race over 50 seconds behind his team mate in eighth place. And ahead of the Chinese Grand Prix, Gasly stated that it would take an improvement in all areas of the RB15's on-track performance to help him build his confidence with the car.
"I think it is general," he replied when asked where he felt Red Bull had a performance deficit. "It is not one clear area we need to improve but it's the whole package. With these new regulations, there is quite a bit of work and we are learning every time we go out on track.
"[But] I don't feel as comfortable as I was in the Toro Rosso [in 2018]," he added. "The Toro Rosso, I could feel, it was doing exactly what I wanted, and even if it wasn't always behaving well, it was more predictable and I could feel that I had a bigger impact on what was happening.
"At the moment, sometimes [the Red Bull] is just quite tricky and unpredictable and I can't really do what I want inside the car. So that's the main thing to work on, that I'm able to deliver what I want inside the cockpit."
READ MORE: Hamilton expects Red Bull threat in China
But although Gasly was frank about his own struggles in his new car, the Frenchman remained confident that both he and Red Bull were well-placed to turn the situation around for the rest of the season.
"Red Bull has proved many, many times that they are probably one of the fastest or the fastest team to develop the car," he said. "I expect the car to be stronger and stronger race after race, and for sure my feeling will improve. I expect the evolution to go in the same direction too so I am pretty confident about it. Hopefully we can improve soon and start properly this weekend."
A good first step for Gasly in Shanghai would be an appearance in Q3 – something the Frenchman hasn't managed now since the 2018 Brazilian Grand Prix, back when he was driving for Toro Rosso.