Horner predicts 'more days in the sunshine' for Gasly after difficult 2019 start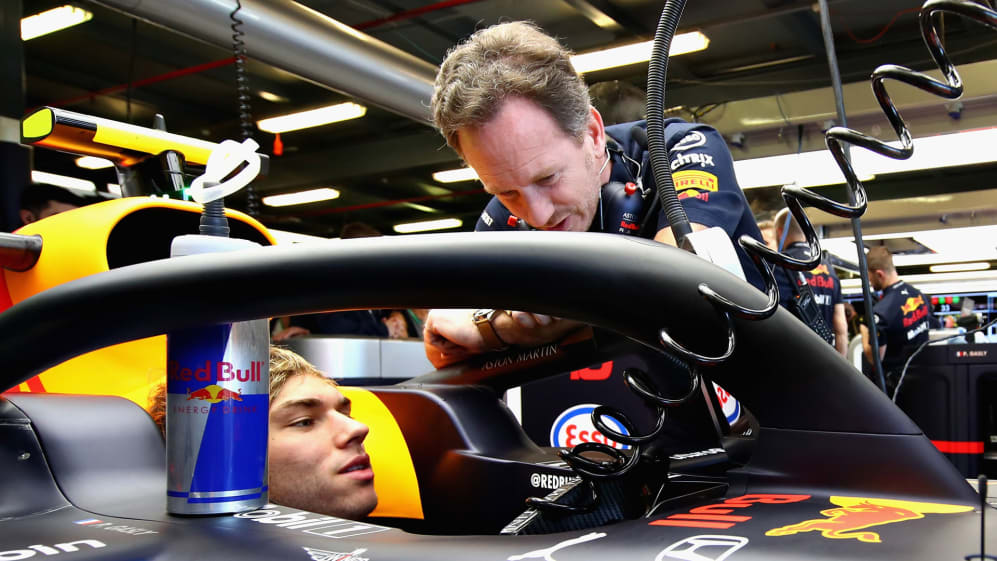 In Max Verstappen's first outing with Red Bull in 2016, he won his maiden F1 race. Replicating that kind of fairy-tale start was always unlikely for Pierre Gasly, but he no doubt expected much more from his debut with the Milton Keynes team in Australia than 11th place – especially with team mate Verstappen rounding out the podium positions. Despite that, Red Bull team principal Christian Horner has backed his man to recover, predicting better days ahead for Gasly in 2019.
Gasly – who crashed twice pre-season testing in his new RB15 – was the victim in qualifying at Melbourne's Albert Park after Red Bull were caught out by track evolution, leaving the Frenchman humiliatingly knocked out in the first segment.
That meant he started P17 for the race where, after a slow getaway – which Gasly chalked up to the bigger rear wings this year preventing him from properly seeing the starting lights – he was unable to progress higher than 11th by the chequered flag, snarled-up frustratingly behind the sister Toro Rosso of Daniil Kvyat despite being on softer tyres.
Verstappen praises 'great start' for Red Bull-Honda partnership
It was hardly the Red Bull debut he'd have spent the winter dreaming of. But once the chequered flag had dropped, Horner was quick to reassure the 23-year-old that, despite the difficult circumstances, the team had been pleased with his efforts over the weekend.
"That was a very good drive Pierre," Horner told Gasly over team radio during his cool-down lap. "We saw you fought your heart out all the way through, the track's difficult to overtake at, so it's a good effort. You'll have a lot more days in the sunshine, don't worry."
And Horner had more words of praise for Gasly's efforts when he spoke to the media after the race.
"I thought he drove a good race today, I thought his recovery was strong," Horner told Sky Sports F1.
"He just needs a straightforward weekend. He built himself into the weekend very well, his feedback's very strong. We know he's got the pace, we just need to give the kid a bit of time and it will come right for him… It's still early days."
Gasly will now switch his focus to the upcoming Bahrain Grand Prix – and having finished a stunning fourth there for Toro Rosso last year, any improvement on that for the Frenchman in 2019 would see him bag his first ever F1 podium.