Feature
George Russell in his own words – on a tough start at Williams, that Sakhir GP with Mercedes, and his F1 future
Over two-and-a-half seasons of hard graft, George Russell has emerged from a difficult time at the Williams team to become one of the most coveted stars in Formula 1. Here, in his own words, is how 'Mr Saturday' reckons the tough lessons of the past have helped him prepare for his F1 future…
This feature first appeared in the official race programme for the Hungarian Grand Prix. Tap here to see more.
My 2019 debut season with Williams was the best education
It was a very good education to join Williams at probably the toughest time they've ever experienced. Having to deal with the difficulties of that and the psychological shift of going to every race knowing we're not going to finish any higher than last position and having to motivate yourself week in, week out to fight like a warrior was hard, but that's what we are here to do and that's the only speed I know.
GOOD LAP vs GREAT LAP: Ride onboard with George Russell to see how to ace a lap of the Hungaroring
Adjusting my goals will help me in the future
Over the course of the next two years it's been about setting your sights realistically and if we came away from a weekend where 15th was the best we could do, it's learning to be satisfied with that. Prior to Formula 1, a good weekend was when you won, and if you didn't then that was a bad weekend.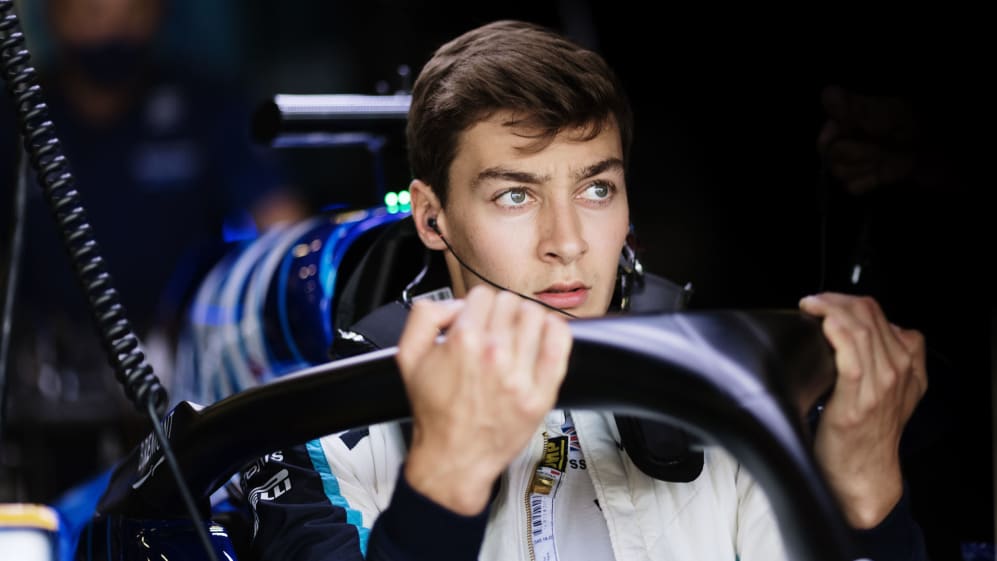 You can't have that mentality in F1 because you'll be disappointed 365 days a year. The goal is to come away from every weekend being satisfied with the job we've done because that's the only realistic target we can have: knowing that we've done everything in our power to achieve the maximum.
If I do that – and we do that as a team – then I feel content. That's been a change psychologically, but I think it's going to prepare me for when I'm hopefully fighting for championships.
Williams has taught me a lot about leadership
Spending a lot of 2020 without a real leadership team in place put a lot more emphasis on us as drivers and on one or two key people to take the lead, to be there to motivate the rest of the team publicly, privately and to keep spirits high. It's important that it is an enjoyable place to work, especially when you're travelling away from your family 20 times a year.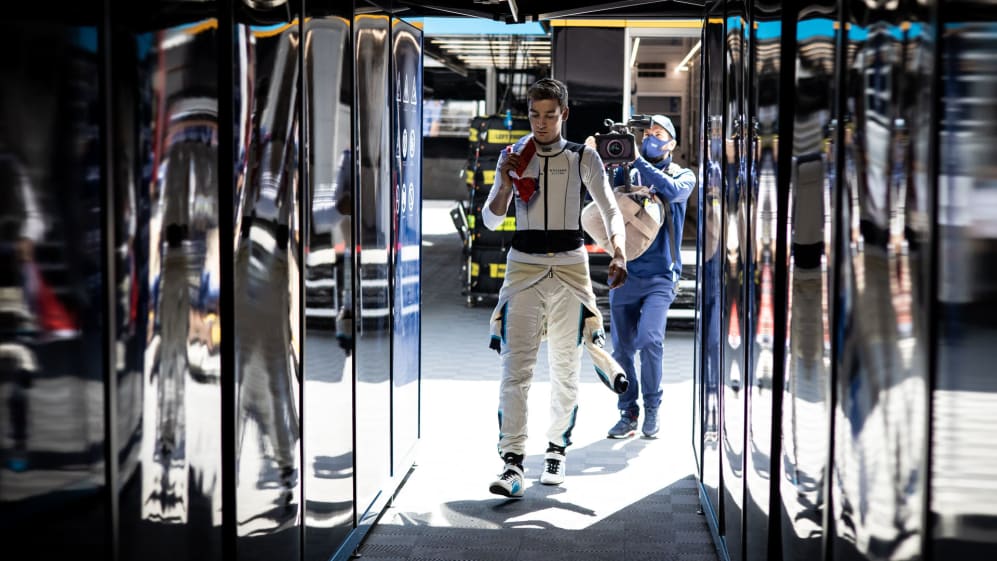 Obviously, though, we went through a period where we had no CEO and we sort of had to step up to cover some of the roles that they may have done in terms of morale and culture. Now we've got a really fantastic team in place with Jost (Capito) at the helm.
We've got a technical director, François-Xavier Demaison, who is leading things in that area, and that allows us drivers to fully focus on driving and allows the other guys who were stepping up and covering some of those other roles to focus on their area of expertise.
READ MORE: Capito says Williams have 'a long list' of potential drivers for 2022 if Russell departs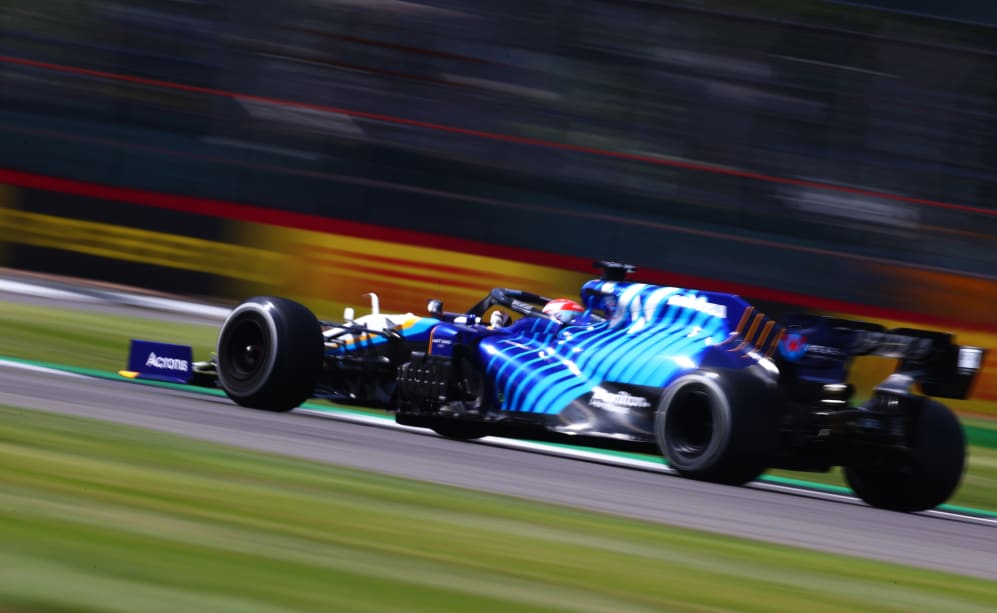 I learned more from defeat in Sakhir than if I'd won
Dealing with victory and success is easy, it's how you deal with disappointment that makes you the person you are. The race in Sakhir taught me that if I want to fight for championships, I'm going to have disappointments and I need to be able to wake up on Monday morning and put that disappointment behind me and focus on the next race, because it's not how you perform at one race, it's how you perform over the course of the season.
You need to not dwell on the disappointments, you need to use it to motivate you even more and to come back fighting.
Driving for Mercedes at Sakhir last year was huge
I went in there thinking this is a huge opportunity to prove what I can do. I worked incredibly hard until after midnight for three days in a row in the days leading up to that race, learning as much as I can. And I didn't let the pressure get to me. Obviously, there were nerves, but as soon as the helmet was on I was focused on going as fast as possible or leading the race or going for a specific overtake or whatever.
My mindset really was, just go for it, absolutely go for it. I look back on that Grand Prix with a lot of pride. Part of that is we've all seen this year how difficult it is to change to and adapt to new teams and new cars. We've seen a lot of top, top drivers changing teams, and it's not easy.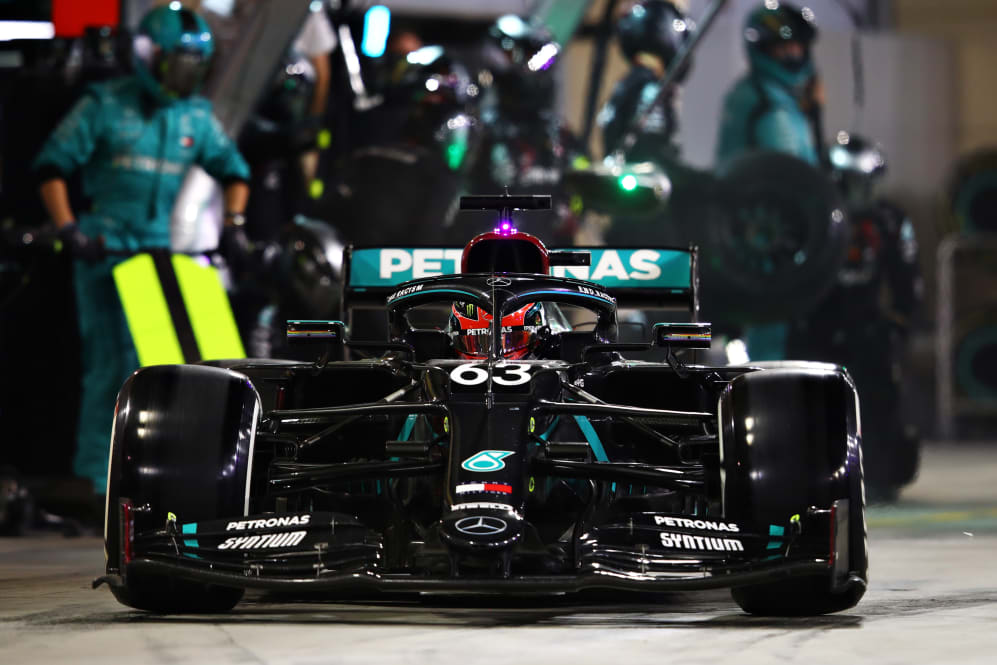 I had a day of preparation in a car that didn't fit, in a seat that didn't fit, and I think the job we did with the limited preparation was great. My engineers at Mercedes did such a fantastic job to give me the information that was necessary, to not overload me with unnecessary stuff and make me as prepared as possible.
Looking back, it was an exceptional race, but the weekend… I thought it was far from our potential, because I didn't fit in the car, I didn't really know the limitations, I didn't know how to get the most out of it. So that has filled me with a lot of confidence.
READ MORE: Lewis Hamilton and Mercedes launch new charity to continue diversity push in motorsport
I feel comfortable at the front of the grid
I've always believed in myself but until you're handed the opportunity there's always that small element of the unknown. How will I deal with the pressures when the time comes?
But I felt comfortable really. When I was sitting on the grid, I felt like this is where I want to be every single week and I fought so hard to get to Formula 1 and fought so hard through my whole career and this is what it's all about.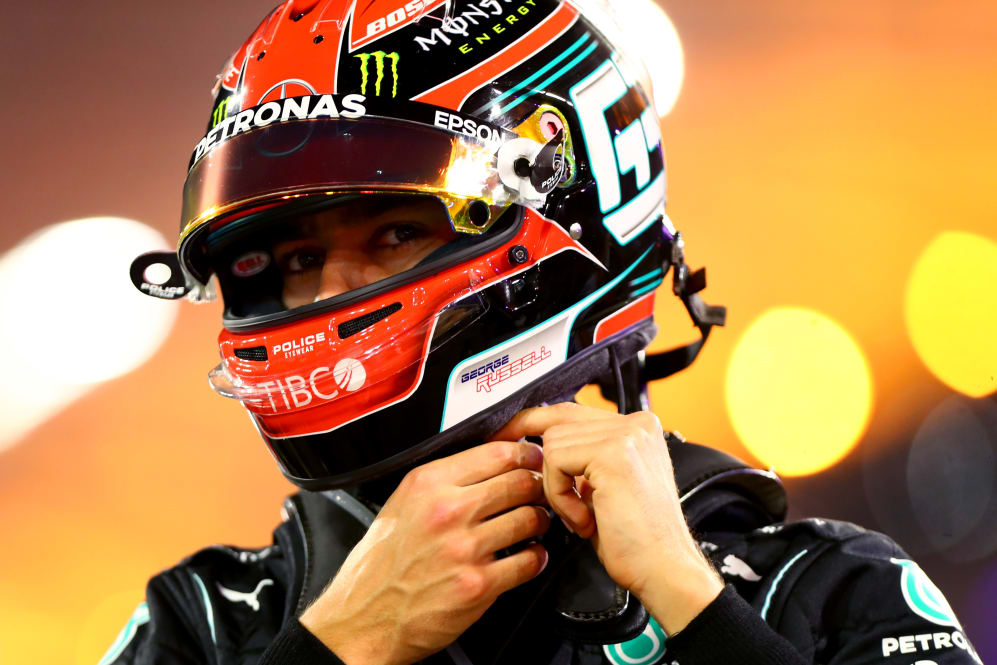 I'm learning my trade at the moment, but I don't want to be in this position my whole life at the back end of the grid. I'm here to win. It's been two and a half tough years and I feel like I've built up a toolbox of skills that I would not have if I'd been winning races from day one.
Formula 1 is a brutal sport but I don't let speculation affect me
The noise around contracts doesn't affect me. The talking is done on track. Formula 1 is a very brutal sport. There are only two spots per team, most of which are filled with absolutely exceptional drivers.
You need to get out there every single race, every single day, every single lap and prove to everybody why you deserve to be here and why you deserve to be fighting for the championship. So no matter what's been said in the press it's almost in one ear, out the other. My focus is hitting the track and going as fast as possible.
READ MORE: Alex Albon on life as Red Bull's reserve - and his chances of returning to the F1 grid in 2022
We've seen a lot of top drivers changing teams and it's not easy. I had a day of preparation in a car that didn't fit, in a seat that didn't fit, and I think we did a great job.
Williams are like family to me now
We all know each other inside out. The engineers know what I want from a car. I know how to work with the engineers in the most effective way to get the most performance. Realistically. We're two tenths shy of fighting for points on a semi-regular basis. We're a little bit too far off to be able be fighting or we need an exceptional day, an exceptional weekend and others need to slip up for us to get into those points.
As we saw in Imola, they were there from the taking, but it required 120% from everything, pit stop, strategy, qualifying, the start, everything and for the competitors to be off the pace, and only then are we just there. So it's difficult, but we are improving and I'm confident it will come.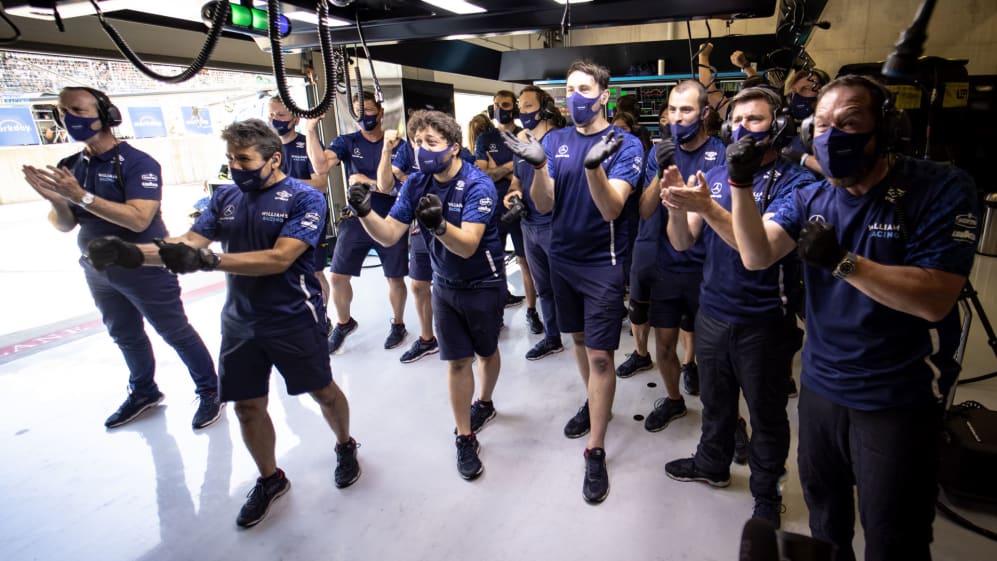 You have to maximise every opportunity
Formula 1 was a dream my parents had for me ever since I was eight years old, and it felt so far away, especially as I grew up and the reality hit me that there's only 20 Formula 1 drivers in the world and to reach that level would be incredibly difficult.
The stars need to align to get that opportunity but I'm incredibly fortunate to be in the position I am doing something that I love, travelling the world to incredible places to drive racing cars.
I remind myself every single day just how fortunate I am to be in this position and not to take it for granted. You have to maximise every single opportunity because we don't know what's going to happen tomorrow. You've got to enjoy it while you can.
WATCH: Red Bull's race against time and another Budapest win for Hamilton – relive the 2020 Hungarian GP