Podcast
Abu Dhabi is 'only chance' for Schumacher and Ilott to get FP1 run in 2020, say Ferrari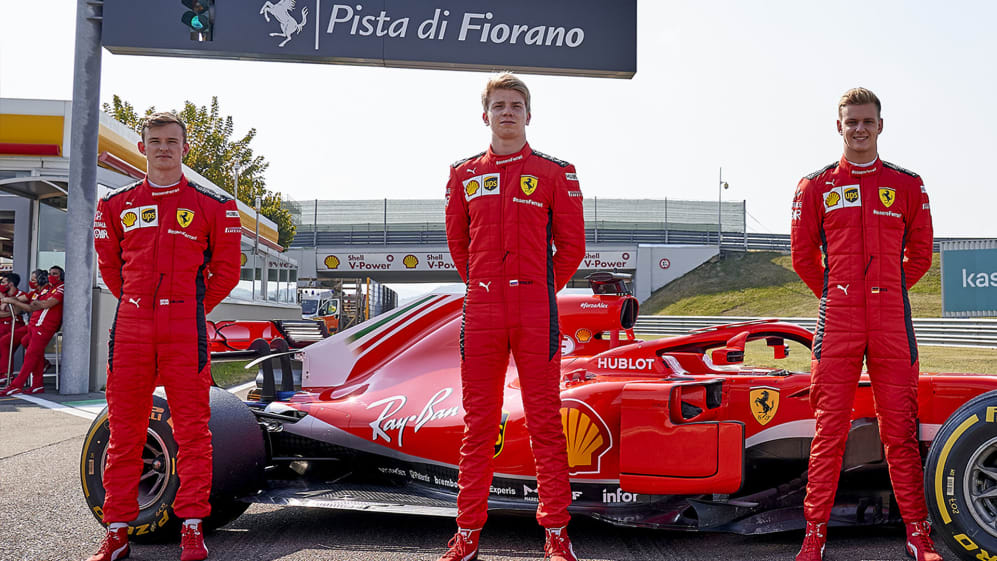 Thanks to their affiliation with Alfa Romeo, Ferrari will definitely have at least one Ferrari Driver Academy member or graduate in Formula 1 next year, whether that's Mick Schumacher, Callum Ilott, Robert Shwartzman or Alfa Romeo's incumbent driver Antonio Giovinazzi. But choosing which one gets the nod will be a "headache", according to Ferrari's Sporting Director Laurent Mekies - who also says the team are looking at rearranging Schmacher and Ilott's first FP1 runs after weather caused the sessions to be abandoned at the Eifel GP.
Schumacher, Ilott and Shwartzman all sit in the top five of the Formula 2 championship currently, with two rounds to go – Schumacher leading the way with Ilott second, while reigning F3 champion Shwartzman sits fifth.
DRIVER MARKET: What will Alfa Romeo's line-up look like in 2021?
And speaking on this week's F1 Nation podcast, Mekies opened up about the difficult decision Ferrari will need to take regarding their drivers' futures in the coming months.
"The Academy has been working very well this year," Mekies told host Tom Clarkson. "The [drivers] did a huge job in trying to dominate such a difficult championship as Formula 2. You know that they have been dominating already last year the Formula 3 championship, so there is a trend there where we trust that these guys are on the right path.
"We're at the stage where these guys are coming close to F1. It's very emotional to see them in an F1 car; we ran them in Fiorano a few weeks ago, we are just about to witness their debuts. It will give us the headache of how to pick the right one and how to keep developing the other ones, but it's a good headache to have."
READ MORE: Ferrari juniors Schumacher, Ilott and Shwartzman reflect on 'unforgettable' Fiorano test
Ferrari's decision would probably have been made easier had they had a chance to witness Schumacher and Ilott making their Grand Prix weekend debuts for Alfa Romeo and Haas respectively in Free Practice 1 at the Eifel Grand Prix, before bad weather scuppered those chances – while Giovinazzi then muddied the decision-making waters further by making his first Q2 appearance of 2020 at the Nurburgring and scoring his first points since the Austrian Grand Prix on race day.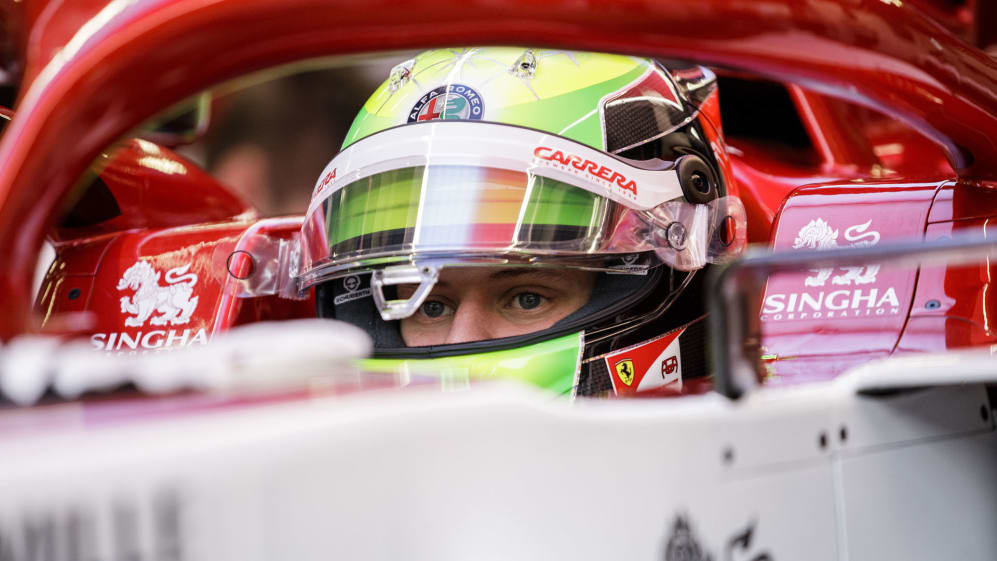 But with an F1 calendar of six races remaining, and consisting mostly of new or returning tracks, or dates that conflict with the drivers' F2 duties, Mekies revealed a plan to try and get Schumacher and Ilott to run in the FP1 session at Abu Dhabi (where Shwartzman is currently set to drive for Haas) – while adding that Ferrari also had the option of running them in the post-race Young Driver Test.
DRIVER MARKET: Ilott not on Haas's list, as Grosjean and Magnussen continue to sweat on their futures
"If you look at the calendar, there is no chance before Abu Dhabi," says Mekies when asked when they could theoretically get Schumacher and Ilott back in at Alfa Romeo and Haas. "I don't think [Portimao is an option]. In fairness, it's a new track, nobody went there, and you would not want to lose your FP1. We will try to be fair and reasonable with our partners and I don't think it will be to run them on a completely new track where nobody has any data whatsoever.
"I think because they are going to race in Bahrain [in the final two rounds of the F2 championship], and we don't want to disturb them as they are fighting for the titles, the only chance is in Abu Dhabi, so we will be discussing with both Alfa Romeo and Haas to see what is possible. Whether or not it is possible remains to be seen, but we will be trying very hard to give them that chance. And just after that there is the Young Driver Test..."
Listen to Mekies discussing the prospects of the Ferrari Driver Academy members on F1 Nation in the player above, or on Apple Podcasts, Spotify or your favourite podcasting platform – and vote below to let us know which driver YOU think will be on the grid next year.