Giovinazzi delighted to score maiden F1 point - even if it cost him his hair!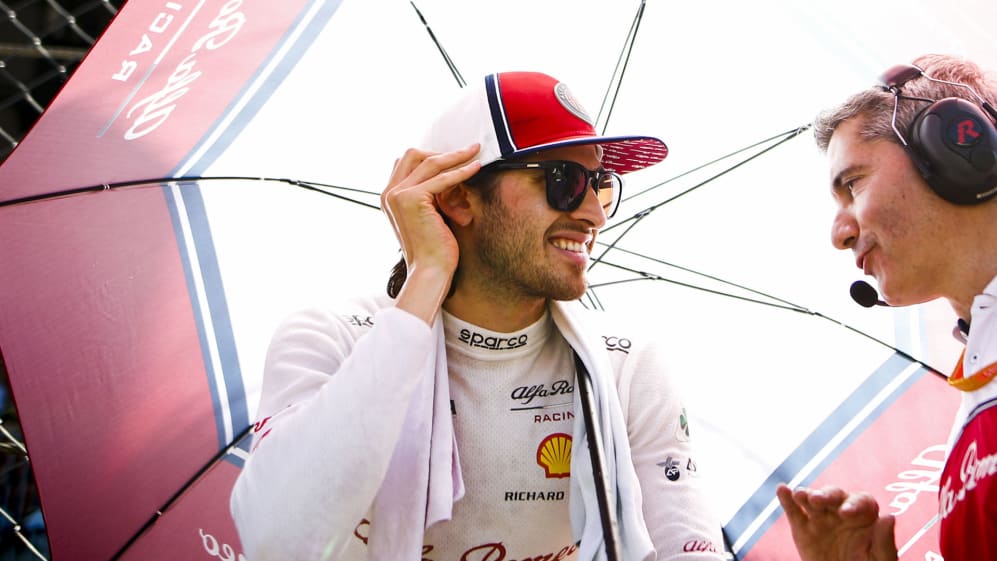 It might have cost him a few locks of his hair, but there was no chance of wiping the beaming smile from Antonio Giovinazzi's face at the Red Bull Ring on Sunday as he scored his first Formula 1 point…
On arriving in Austria, Giovinazzi's team mate Kimi Raikkonen had scored all of Alfa Romeo's points to date, with five points finishes in eight attempts. But the Italian's form had shown signs of changing as he outqualified the Finn in each of the two races before the Red Bull Ring.
And in Austria, it all came together, Giovinazzi backing up another top 10 start with a strong race throughout to finish 10th, one place behind team mate Raikkonen.
"I'm so happy to score my first point. It's a great feeling and it's a big weight off my shoulders," he said. "I think this is the maximum we could have done so I'm really pleased. We had a really positive qualifying, but the race was very difficult.
"Sergio Perez was right behind me for most of the afternoon and the pressure was heavy, but I really wanted this point. I feel a lot of our work has been rewarded today, but we have to continue moving forward. Since France we have done a step in the right direction and we have to keep it up."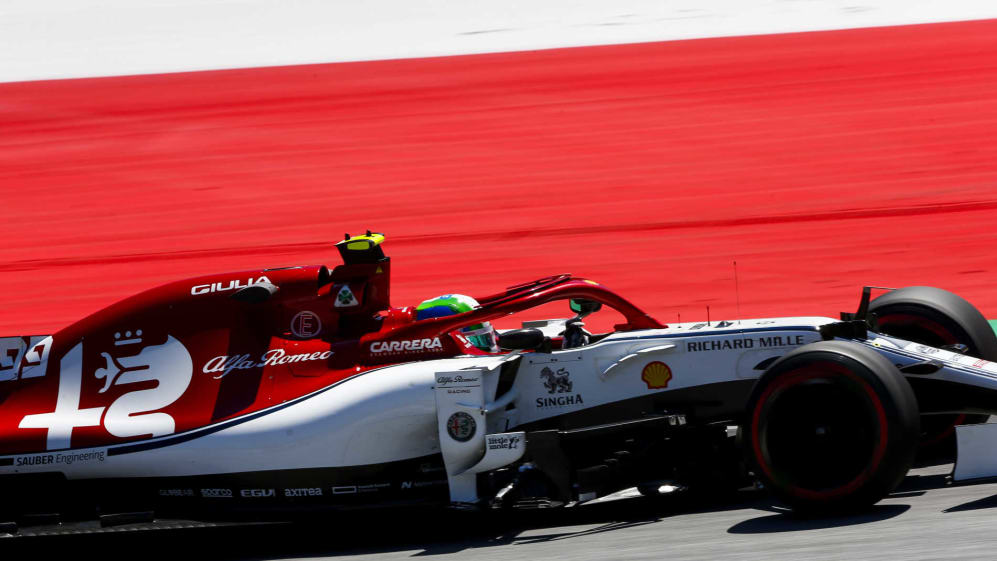 We put two cars in the points for the first time this season and showed again we can compete towards the front of the midfield
When asked if it was the best race he's ever driven, Giovinazzi replied: "Yes! I was consistent. The race pace was similar to Kimi and also McLaren."
Team Principal Frederic Vasseur was delighted with the team's first double-points finish of the season. "I am very pleased with the work we did," he said. "We put two cars in the points for the first time this season and we showed again we can compete towards the front of the midfield.
"Both Kimi and Antonio raced intelligently, knowing when to attack and when to look after their tyres, and to have both scoring is a reward for the whole team. We have been showing improvement in the last few races, so we will aim to build on that and continue our good run of points."
READ MORE: The Winners and Losers of the Austrian Grand Prix
The only downside for Giovinazzi is that he promised Vasseur he could take a pair of scissors to his impressive mane when he finally scored a point – something Vasseur had no intention of forgetting about.
So amid the celebrations in the hospitality after the race, there's footage of the team boss chasing the Italian around the motorhome with a pair of scissors before finally getting his man. A small price to pay, though, for finally getting the monkey off his back.
Oops! Error retrieving Twitter post