Giovinazzi 'happy' with his performance in 2020 as battle hots up for Alfa Romeo seats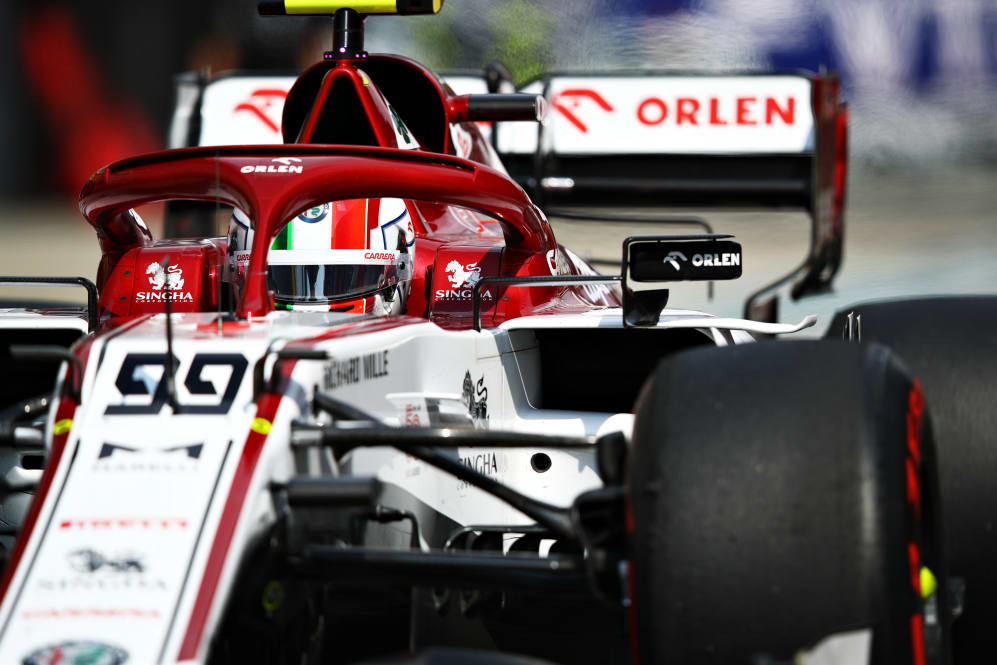 Antonio Giovinazzi says he is "happy" with his performance this year, as competition for the Alfa Romeo seats for next season looks stronger than ever.
Three Ferrari academy drivers – Mick Schumacher, Callum Ilott and Robert Shwartzman – are currently enjoying a superb season in F2, and all three are set to have FP1 outings at Grands Prix this year as the Scuderia bosses look to see how they cope with F1 machinery, and whether any of them are ready to make the step up to the top tier next season.
READ MORE: Ferrari juniors Mick Schumacher and Callum Ilott to make F1 practice debuts at Eifel GP
Thanks to Alfa Romeo's close ties to Ferrari, one of them could be placed with the Hinwil-based team if they impress sufficiently – which could mean there is no room for Giovinazzi, if Kimi Raikkonen is kept on for another year.
But although the Italian admitted he still doesn't know if he will be racing for Alfa in 2021, he said he was satisfied he was doing everything he could to keep his seat.
"I'm happy with what I did so far," he said, ahead of the Russian Grand Prix. "Still no news from my side, [I] just need to keep pushing hard and see what happens.
"There is still half a season, still another eight races, so we need to see but of course I'm trying to do my best and [we will] see what will happen."
Giovinazzi will be giving up his seat for one practice session at least this year, when Mick Schumacher takes his car for FP1 at the Eifel Grand Prix at the Nurburgring next week.
READ MORE: Ferrari juniors Schumacher, Ilott and Shwartzman reflect on 'unforgettable' Fiorano test
Meanwhile the former GP2 runner-up, who has two points in 2020 thanks to a ninth-place in the season opener in Austria, said Alfa Romeo were closing the gap to AlphaTauri in terms of pace.
"I was happy with the pace of the car," he said after finishing P11 in Russia last weekend. "Still I think if we want to fight with AlphaTauri it's still not as good as I want, but I think we closed the gap a lot and now we just have to work in this way."