Giovinazzi reveals he had to race Portuguese GP without a working radio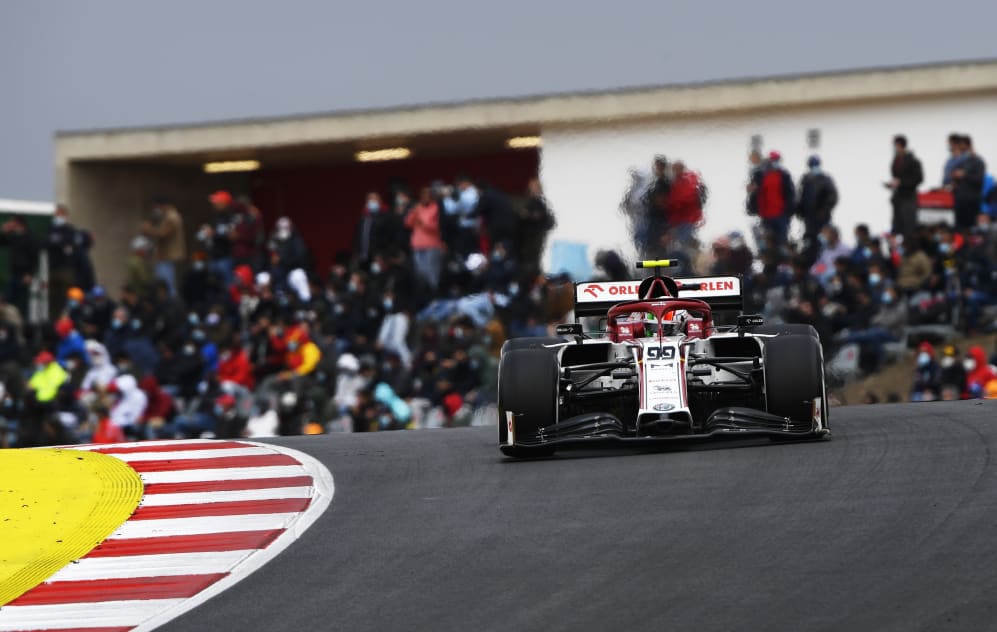 Communication has become increasingly important in Formula 1 over the last couple of decades, so Antonio Giovinazzi was at a significant disadvantage in Sunday's Portuguese Grand Prix after his radio stopped working as early as lap one…
READ MORE: Who were the Winners and Losers of the Portuguese Grand Prix?
The Italian thus spent the race in near silence and was forced to rely on his pit board for information from the team, including when to box for fresh tyres.
While his team mate Kimi Raikkonen had a blistering start, gaining 10 places on lap one to run sixth before getting bumped out of the final points-paying position in the closing stages to finish 11th, Giovinazzi struggled home 15th - even though he too enjoyed a solid start (as shown in the video at the bottom of the page).
"It felt like a very long race, made even harder by not having a working radio after lap one," said Giovinazzi. "I had no communication with the team and in the end it was just a matter of making it to the flag, which we did.
"The wind didn't make things easy, the gusts made the car inconsistent from corner to corner and it was difficult to get into a rhythm.
"Hopefully we can have a better weekend in Imola, I think the potential is there and the track should suit us a little better."
Giovinazzi heads to Imola this weekend in search of his third points score of the season, following up a ninth in the season opener in Austria and a 10th in the Eifel Grand Prix earlier this month.