Raikkonen 'wondered what the others were doing' during mesmeric start in Portugal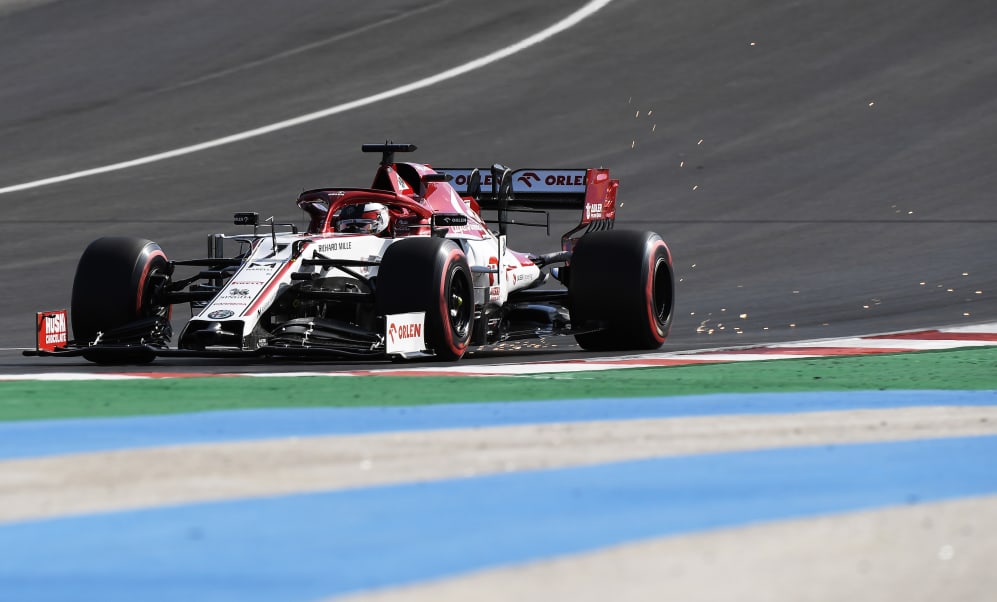 Kimi Raikkonen lit up the early stages of the Portuguese Grand Prix, making up an incredible 10 places on the opening lap to run as high as P6 from P16 on the grid. But that was as good as it would get for the Iceman, who despite running in the top ten for most of the afternoon, ended up a frustrated P11, out of the points.
Raikkonen's great start was helped by him being on softs, which appeared easier to switch on in the cold, slippery conditions that greeted the drivers on lap one. Max Verstappen joked that the Finn's rally experience had come in handy as he cruised into the Dutchman's mirrors, and Raikkonen himself admitted he was surprised by how much faster he was than those around him.
READ MORE: Hamilton takes record-breaking 92nd win with dominant drive in Portuguese GP
"I don't think the start itself was very good – I lost a place – but then after that honestly I thought at one point 'what are the others doing?'" he said.
"I had a good first and then second lap, the speed was decent in the car most of the race, then we had a little bit of difficulties in the pit stop and in the end I lost 10th place to Vettel with old tyres.
"We got nothing out of it, so that's a shame. We need more speed then everything will become a little bit easier."
READ MORE: Hamilton reveals how cramp left him in 'excruciating' pain on way to record 92nd victory
Raikkonen will have another chance to pick up points next weekend in Imola, as the only current driver on the grid to have raced a Grand Prix at the Italian circuit.
"We'll see how it is, it has to be better than here," he surmised. "In the race it was not too bad, but when you start where we start [down the grid] you need to take some chances more. It's not ideal. But unfortunately we are lacking a little bit of speed."
The Alfa Romeo driver remains locked on two points for the season, courtesy of his ninth place in Mugello.