Giovinazzi says puncture cost him any chance of points, as Kubica finds racing return 'mentally' tough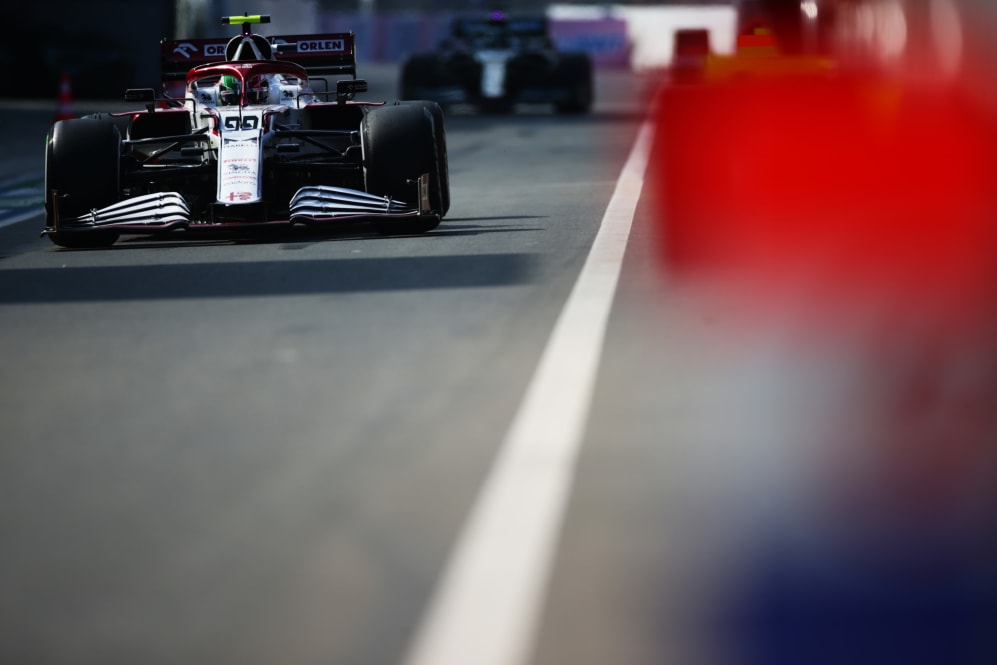 A sensational qualifying performance for Antonio Giovinazzi was frustratingly rendered pointless by a puncture that took him out of the top 10 in the race.
The Italian was one of the standout performers on Saturday, putting his Alfa Romeo seventh on the grid with a lap that was a little over 0.1s away from a spot on the second row. After a difficult start that saw him shuffled back to 10th place, Giovinazzi was then forced to make a second pit stop soon after his first and saw his hopes disappear.
READ MORE: Alfa Romeo announce Valtteri Bottas to join the team in 2022 on multi-year deal
"We had a puncture on the rear-right, but we don't know why," Giovinazzi said. "I think after that, the race was over because we'd done one stop more than the others and then it was just difficult.
"We were in the points at that moment. So it's tricky to say [if I'd have scored], but up until that moment, we were in the points.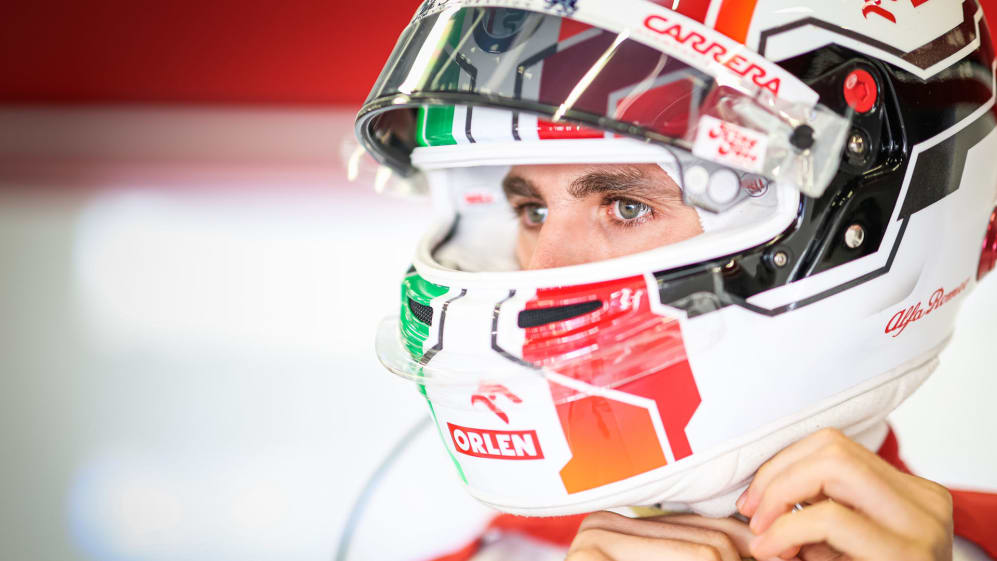 "It's difficult, especially to follow. Turns 7, 8, 9 in high-speed was just terrible. No chance to overtake … It was easy flat [in the banking] but the straight is not long enough to try to overtake.
"To be honest already in F3 it was just so difficult to overtake in 2015. It's just a difficult track to overtake."
A close call with Fernando Alonso at the start was deemed "a bit too aggressive" by Giovinazzi after he was forced to react to the Alpine getting out of shape and lost further positions. But he wasn't the only Alfa Romeo driver in a battle at times as Robert Kubica - substituting for Kimi Raikkonen - felt he was racing properly in Formula 1 for the first time in a decade as he finished one position behind his team mate.
READ MORE: 'He wants to be in front of me at any cost' says furious Schumacher after Lap 1 clash with Mazepin
"It was tough," Kubica said. "I met with George [Russell] shortly before jumping in the car on the grid and he was right - he asked how I'm doing and I said 'it will be tough' and he said 'well, it's probably the most demanding track physically'.
"We were all thinking it would be a chaotic race with some interruptions and yellows and stuff like this, but nothing happened. A full 70 laps has been a tough one, also mentally. So many things happening that you don't know. You don't know how the car will feel, how much grip you will lose, how drivability will be. I never drove medium tyres or hard tyres on this track…
READ MORE: 6 Winners and 6 Losers from the Dutch GP – Who had the crowd on their feet at Zandvoort?
"Even though it was short, the last time I drove in 2019 was the last time I was side-by-side fighting with the other cars. Probably since 2010 I was on the F1 grid but I was not really racing. Although we finished P15 I did have some nice fights with [Sebastian] Vettel and catching [Nicholas] Latifi in the last part of the race and I managed to overtake him. So all in all, not easy, but satisfied."