Feature
6 Winners and 6 Losers from the Dutch GP – Who had the crowd on their feet at Zandvoort?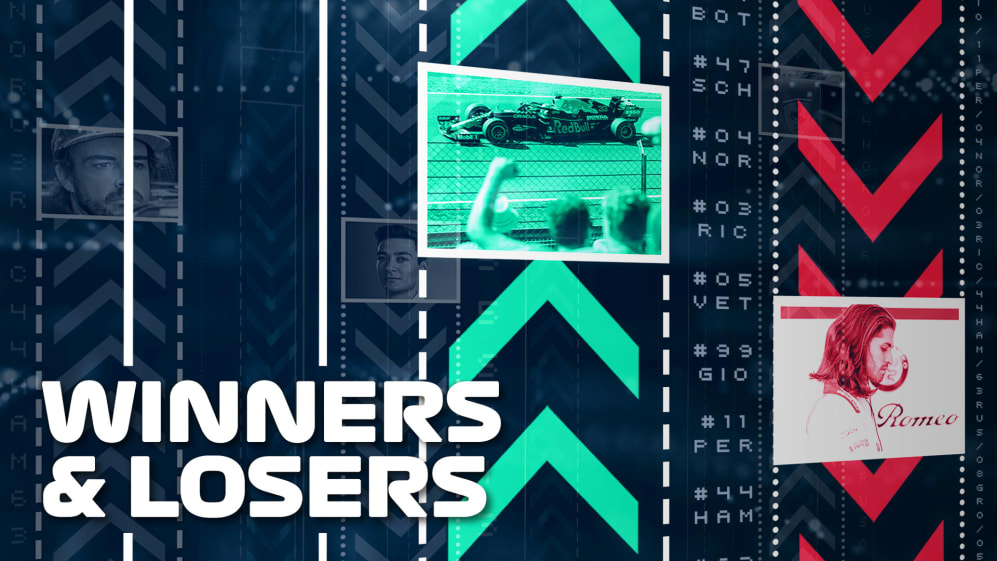 The Netherlands welcomed Formula 1 back to its shores with a sensational event and a party atmosphere at Zandvoort that delivered an on-track result the fans had been hoping for. We've picked out our six winners and six losers from the Dutch Grand Prix…
Winner: Zandvoort
This was a Grand Prix weekend that Zandvoort and the whole of the Netherlands can be proud of. The track, with its three new banked corners, had an old school feel to it – and was Suzuka-esque so unsurprisingly it was a hit with the drivers.
The event itself was one of the most atmospheric on the calendar, despite being limited to two-thirds capacity because of Covid-19 restrictions. There was a festival feel in the grandstands and fanzones. It felt like you were attending something special.
RACE HIGHLIGHTS: All the action from the first Dutch GP in 36 years as Verstappen wins his home race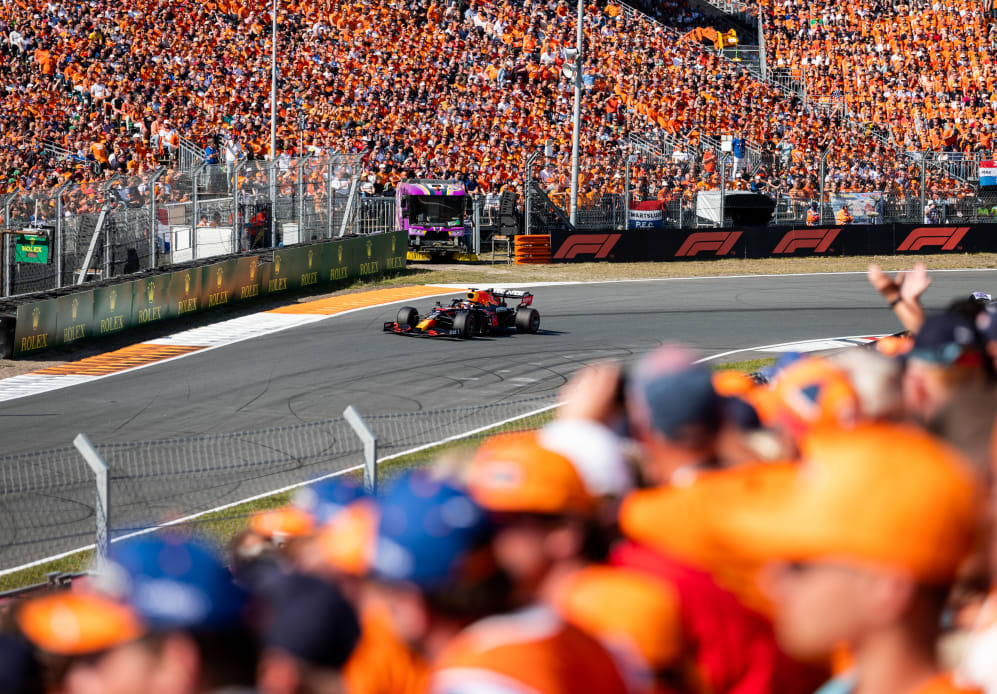 Loser: Antonio Giovinazzi
Saturday had gone so well for Antonio Giovinazzi, the Italian equalling his best-ever qualifying position with seventh. He made a great getaway when the lights went out but got squeezed as the field bunched heading into Turn 3 and lost three positions.
A point still looked possible but a puncture just after his pit stop forced him to retreat for another set of tyres. His hopes of points were over, which is not ideal as he battles to prove he deserves to stay at Alfa Romeo for a fourth successive year.
Winner: Max Verstappen
Verstappen was faultless in taking pole and was just as good on Sunday as he took a seventh win of the season and 17th of his career, which means he is now the driver with the most wins in F1 history without winning a title, passing the great Stirling Moss.
READ MORE: 'It's an amazing day' says Verstappen after retaking title lead with emotional home win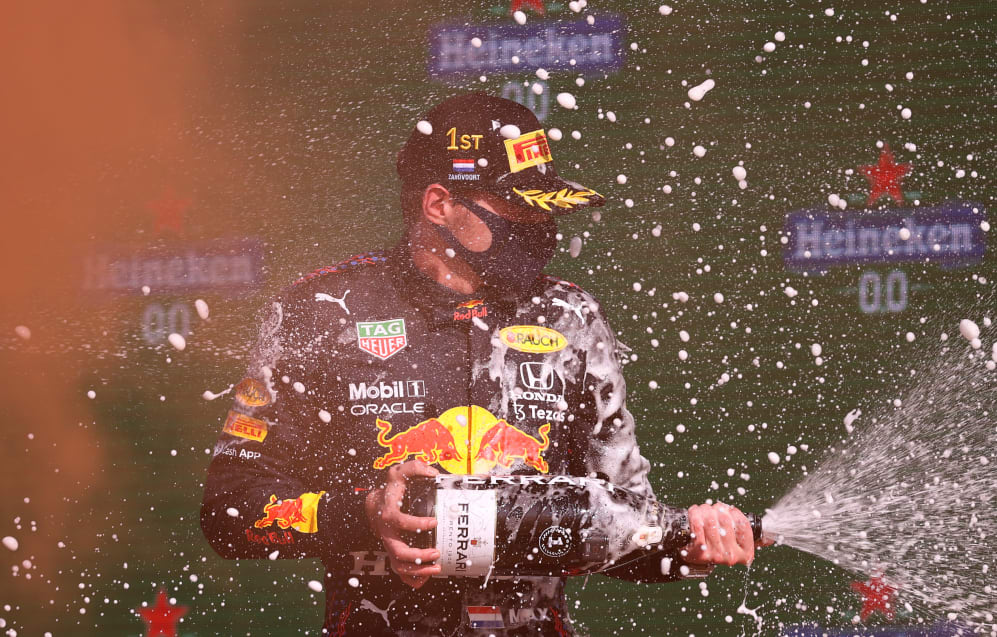 Verstappen is also the 19th driver to lead 1,000 career laps and moves into the championship lead, three points clear of Lewis Hamilton.
Loser: George Russell
George Russell couldn't make it three top 10 finishes on the bounce, but for much of the Dutch Grand Prix he was very close as he ran one place outside of the points in 11th.
He impressively held off the Aston Martin of Lance Stroll, but a combination of a five-second time penalty for speeding in the pit lane and then a gearbox issue forced him to retire on the last lap.
Winner: Pierre Gasly
This was one of the most complete weekends of Pierre Gasly's career, the Frenchman getting every hundredth out of the AlphaTauri to qualify and finish fourth.
READ MORE: 'We were flying' – Gasly says AlphaTauri were forced to slow him down en route to 'amazing' P4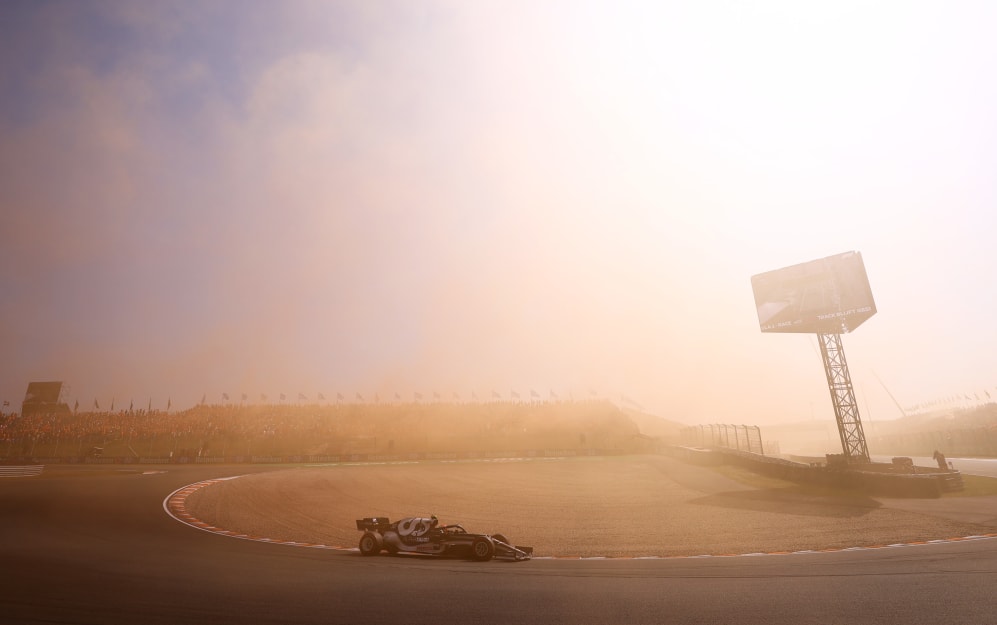 That's his 10th points finish in 12 races this season and only his sixth career top-four finish in 77 starts. His haul of 12 points helps close the gap to Alpine to just six in the constructors' championship.
Losers: Aston Martin
For only the fifth time this season, Aston Martin failed to score points – and with their rivals Alpine and AlphaTauri having no such trouble, they fell further adrift in the fight for fifth in the constructors' championship.
READ MORE: What the teams said – Race day at the Dutch Grand Prix
Lance Stroll spent most of the race staring at the back of Russell's Williams, while Sebastian Vettel simply could not recover from his poor qualifying despite taking some risks, one of which resulted in a spin at Turn 3.
Winner: Fernando Alonso
Fernando Alonso was at his brilliant best at Zandvoort, the double world champion executing an excellent start to gain three places and then managing his tyres to perfection.
He hunted down countryman Carlos Sainz, who was struggling for pace, to nab sixth on the last lap for what is only his third top-six finish of the year.
READ MORE: 'I was not in control of the car' – Alonso says he got lucky as he chased Sainz in closing stages at Zandvoort
Losers: McLaren
McLaren simply weren't at the races in Zandvoort, with Daniel Ricciardo and Lando Norris qualifying a disappointing 10th and 13th respectively.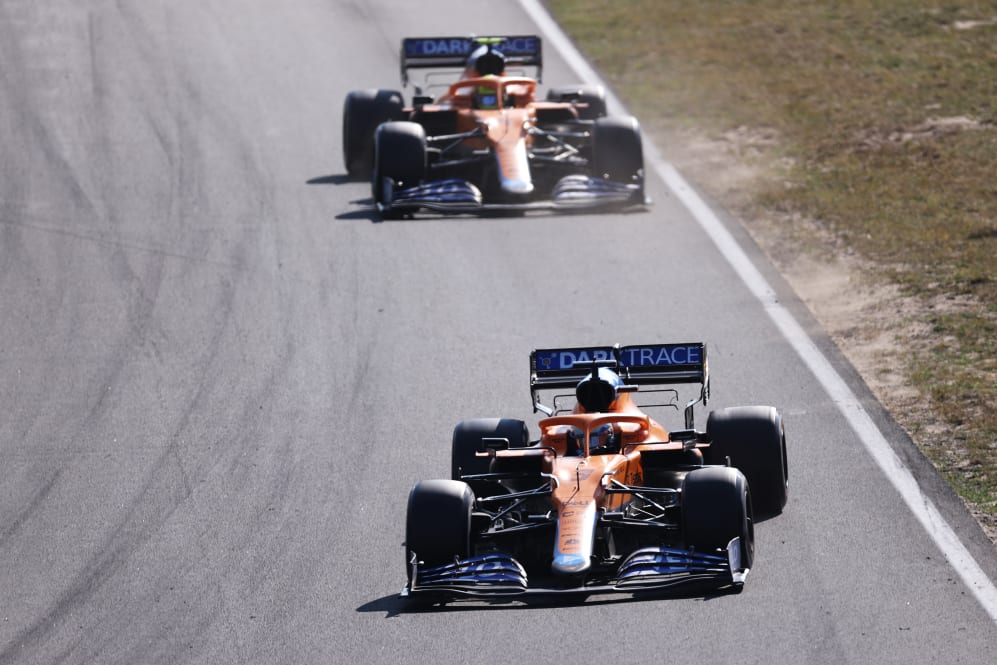 They worked together to keep Russell at bay and help lift Norris into the points but the Briton's haul of a single point wasn't enough for the team to stop Ferrari snatching P3 in the constructors' championship.
Winners: Ferrari
As McLaren struggled, Ferrari excelled, with the scarlet cars taking a one-two in second practice on Friday. They didn't have the pace to maintain that, but they were able to lock out the third row, well ahead of their main rivals McLaren on Saturday.
READ MORE: 'I honestly didn't enjoy it at all, I had zero pace' – Sainz baffled by poor showing, as Leclerc takes P5
Charles Leclerc took his 10th points finish of the season while Carlos Sainz finished in the points for the sixth straight race – and that combined haul gives them an 11.5-point lead over McLaren.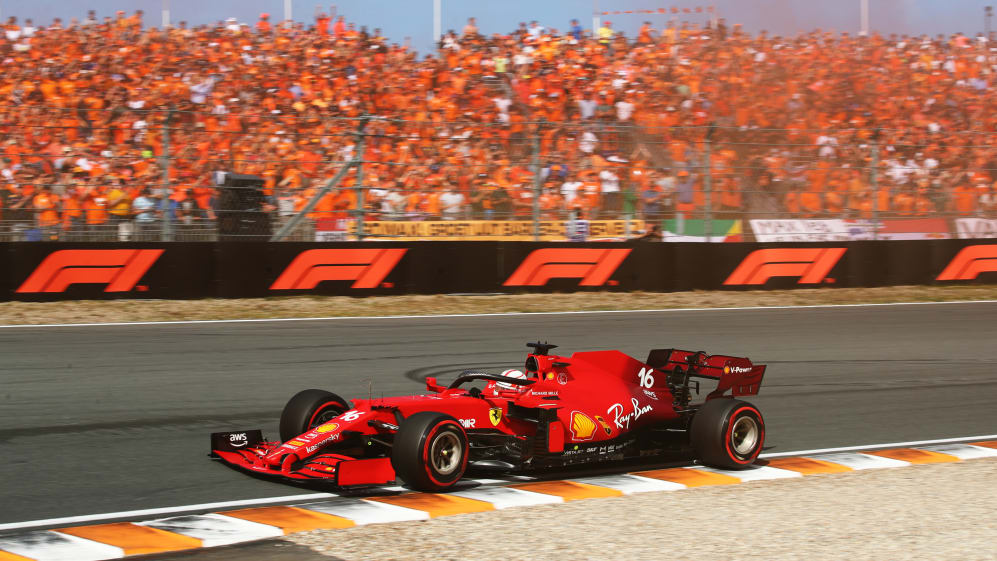 Losers: Haas
This was a frustrating weekend for Haas Team Principal Gunether Steiner, who saw his charges Mick Schumacher Nikita Mazepin squabble with each in both qualifying and the race.
The duo had a near-miss on Sunday, as Mazepin defended from Schumacher with the German picking up front wing damage after contact that forced an early pit stop. Mazepin ultimately retired with a hydraulics issue while Schumacher was 18th, three laps down.
READ MORE: 'He wants to be in front of me at any cost' says furious Schumacher after Lap 1 clash with Mazepin
Winners: Dutch fans
Zandvoort maxed out on its restricted capacity, with an impressive 65,000 packing the place each day from Friday through to Sunday. They were in good spirits as they strolled into the circuit and supported their driver Verstappen with gusto from the grandstands.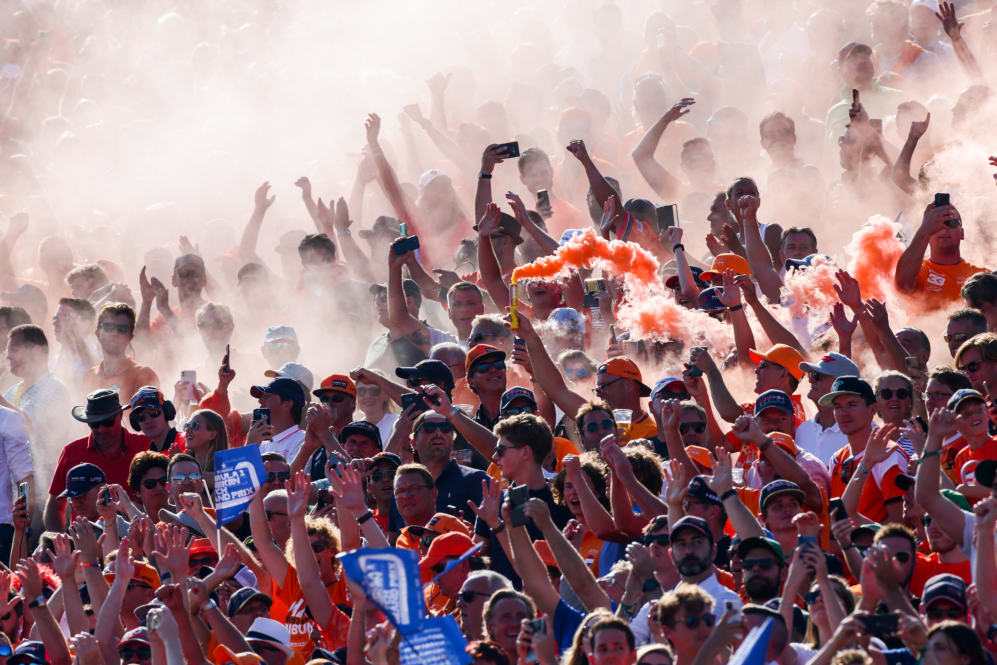 They got what they wanted – a Verstappen pole and a Verstappen victory – which sparked good natured celebrations that created one of the most infectious atmospheres Grand Prix racing has seen in years.
Loser: Sergio Perez
This was another tough weekend at the office for Sergio Perez. Yes, he ended his three-race pointless streak with a fine comeback drive from the pit lane to eighth – but he shouldn't have given himself so much to do in the first place.
That Red Bull was capable of victory, so Perez should have been on the podium behind team mate Verstappen as a minimum. Instead he ended up one lap down with just four points, as Red Bull fell 12 points behind Mercedes in the constructors' championship.
READ MORE: Driver of the Day Perez felt P6 was possible before 'unnecessary' Turn 1 contact with Norris