Grosjean: Haas is 'pretty much a brand new car' for Spain
Quite significant. That's how Haas Team Principal Guenther Steiner described the team's upgrade for the Spanish Grand Prix ahead of the weekend, but Romain Grosjean has now gone as far as saying his machine is "pretty much a brand new car"…
Haas have had a tough start to the season, a solitary sixth place in Australia all they have to show for the opening four races. Their weakness has been understanding the tyres, more specifically getting them into the window to deliver grip for Grosjean and Kevin Magnussen.
Last year, the American team chose only to bring a small update package to Spain, instead favouring to work longer on development before bringing a big upgrade to the track. This year, it's all change, though, with a major package, including a new front wing and floor, ready for Barcelona.
"I'm pretty excited," said Grosjean. "It's good to be back in Europe and it's good to have the first big upgrade on the car. It's a circuit where we have been testing on, and testing went very well, so we're hoping that the performance comes back to us and that we can understand a bit more about what has been happening recently.
"It's pretty much a brand new car, even the mirrors have been modified. So it's a big update. We're hoping it works well."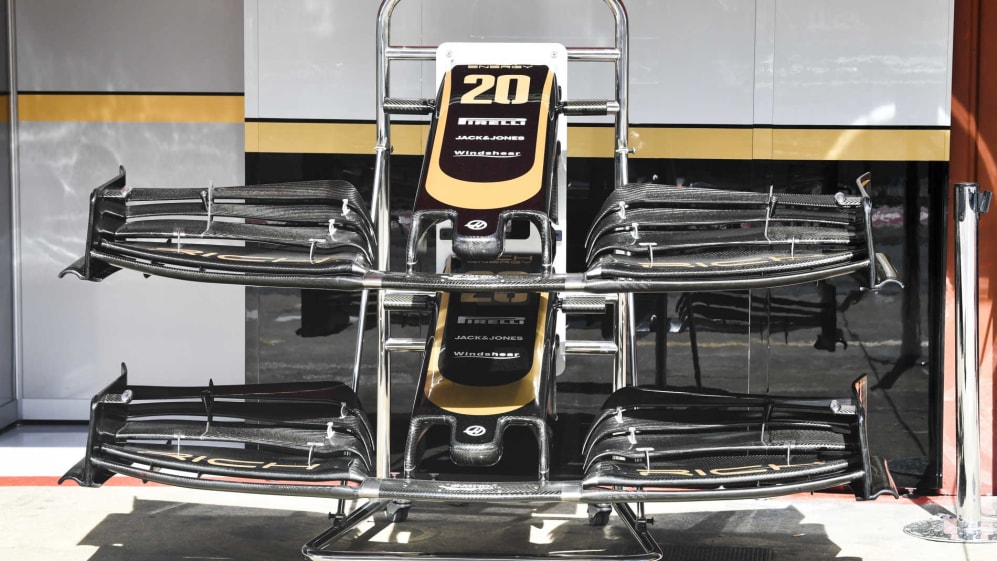 Haas have opted to run the update on only one car during Friday practice, with Grosjean getting the honour. Magnussen will run the old spec, allowing the team to run back-to-back tests, evaluate the performance of the update and get an idea as to whether their tyre issues have improved.
"What we are doing tomorrow, we will run one car on the 'old' spec and one on the new spec, so we have something to compare," said Steiner. "If with the new spec we've got issues, at least we can compare it.
"If you put two cars on the new spec and you have got an issue - is it the tyres or the new spec [causing the issue]? So we've got one and one and then we can convert the second car on Friday night if everything goes to plan.
"We've got all the parts. We consciously wanted to have a back-to-back [to not] confuse us more with the tyre issue."