Grosjean reveals how his ex-team mates Raikkonen and Alonso are 'surprisingly' similar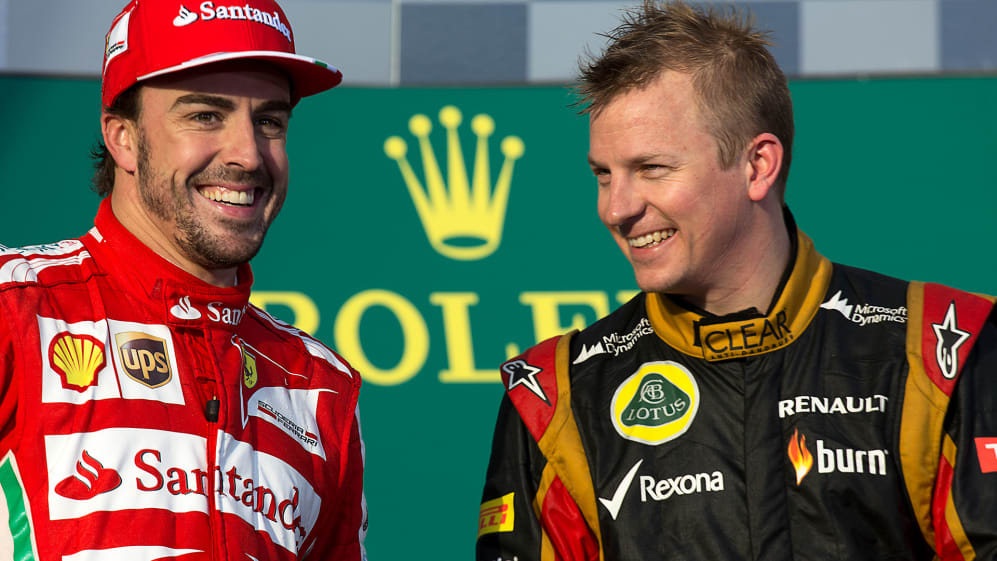 The laid back and relaxed Kimi Raikkonen and the intense, determined Fernando Alonso might seem like polar opposites, but Romain Grosjean – a former team mate of both drivers – has revealed one way in which the two were "surprisingly" similar.
On a recent Instagram Live with Will Buxton, Grosjean was asked which of his team mate he admires most – the Frenchman having raced with Alonso at Renault in 2009 Raikkonen at Lotus in 2012 and 13.
READ MORE: Alonso vs Hamilton – Nick Heidfeld names the 'most complete driver' he raced in F1
"Well that's a tough one for me," he replied. "I started in Formula 1 next to Alonso, then I came back next to Raikkonen, and I've had Kevin [Magnussen] now so yeah, really, really tough one.
"I learned a lot from Fernando and Kimi, in kind of the same way, surprisingly."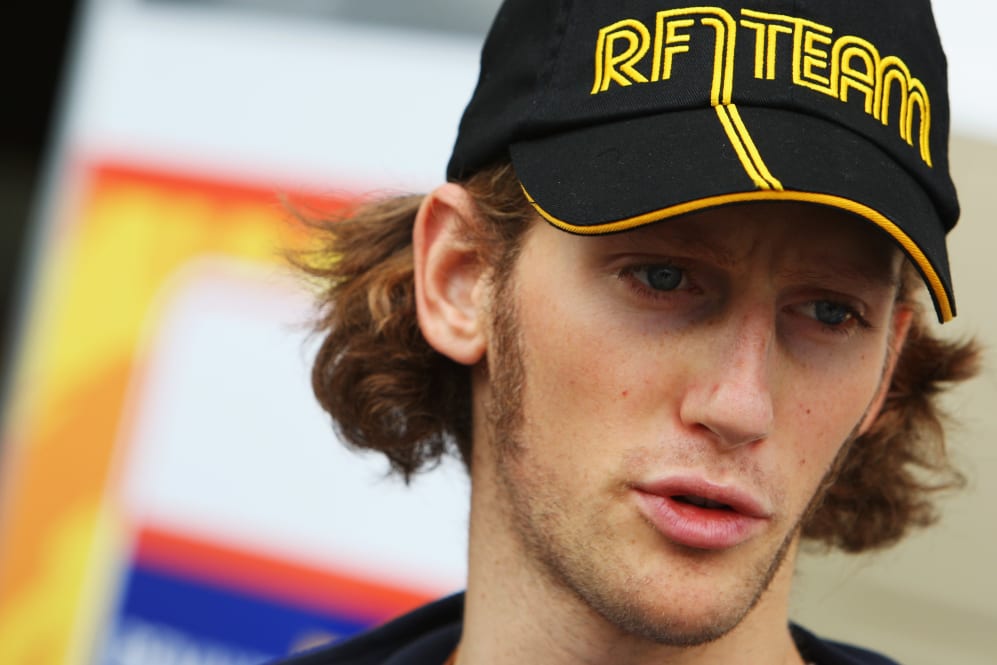 With 53 race wins, three championships and 200 podium finishes between them, both are obviously winners, but Grosjean says their approach to a Grands Prix weekend was also very similar.
"A lot of people think they're very different, but the way they started FP1 was looking at Sunday at 3.10 pm – that's all that mattered," he said.
"They didn't care if they were fast or slow in free practice, they were just setting up to get ready for the race and when you are a youngster you want to be fast in every session – then you learn about it and you think: 'OK this is the conditions we're having [now], but on Sunday, they'll be a little bit different, so let's change it and work around that'," explained Grosjean.
READ MORE: Leclerc 'happy' if Vettel remains his team mate at Ferrari next year
Currently in preparation for his fifth consecutive season with Haas and third with Kevin Magnussen as team mate, Grosjean had fine praise for the Dane, too.
"Well, he's fast. He's really fast. So Kev is a tough team mate to beat. He's a proper Viking, he'll never let it go. He's amazing.
"I wasn't happy with him before I was his team mate. But when you're in the same team, you know he fights as hard as he can to bring points to the team, it's amazing."
READ MORE: Magnussen 'confident' 2020 Haas can be midfield contenders
Of course, the two Haas drivers did collide a couple of times in 2019, notably at Silverstone – which was well-documented in the Netflix Drive To Survive series – and at Hockenheim. But that's all in the past, insisted Grosjean.
READ MORE: 'I know what I've achieved in F1' – Grosjean hits out at internet trolls
"So yeah, we had a few [collisions] last year but then we talked and we just adapted the way we are racing together as we had a different point of view, that was all, and then we changed it. And now it's pretty good," he concluded.
For more exclusive live content with F1 drivers, follow F1 on Instagram.