Alonso vs Hamilton – Nick Heidfeld names the 'most complete driver' he raced in F1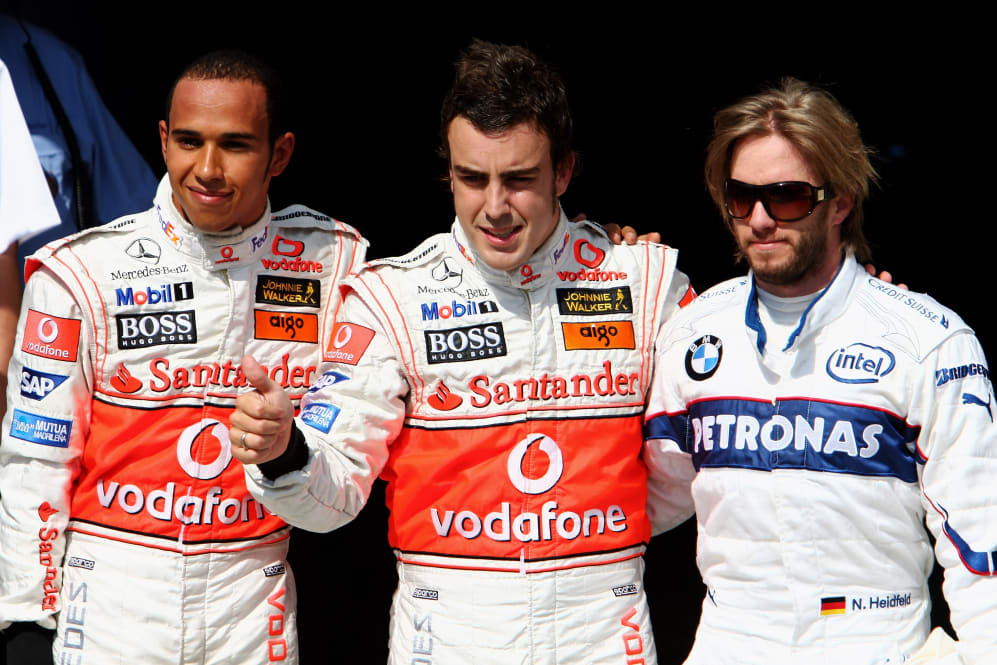 Having battled the likes of Fernando Alonso, Lewis Hamilton, Kimi Raikkonen and even Michael Schumacher, Nick Heidfeld raced against some of the greatest F1 drivers ever – but who was his "most complete" opponent? He revealed all in the latest Beyond The Grid podcast.
In a career spanning 12 seasons, 'Quick Nick' achieved 13 podiums and 183 starts in Formula 1 with teams such as Sauber, Williams and Renault, and he barely hesitated when asked which one of his formidable foes he admired most.
READ MORE: Hamilton has 'raised the level' in F1 but still has 'weak points' – Alonso
"I would say the most complete [driver] is Alonso... probably the most talented is Hamilton but the best overall, in my eye, was Alonso.
"[Alonso] is, for me, definitely the guy I would like to see most back in Formula 1. When he stopped, when he quit [F1, in 2018], I thought then I would like to see him race again because he is, for sure, one of the best."
"He was world champion, but he would have deserved to be world champion more times."
"It was fantastic to watch him, and as extreme as he was sometimes out of the car, some stories you hear, what he did in the team and how he played certain things, which in the end probably were also not always to his own benefit.
READ MORE: McLaren's Hamilton-Alonso line-up 'strongest there's ever been' says Pedro de la Rosa
"I did love to race against him. He was probably the driver I enjoyed most racing against on the circuit because he was always fair – well, not always! Most of the time… " he added, laughing.
It was at the 2010 Monaco Grand Prix when Heidfeld got a close-up view of Hamilton and Alonso doing what they did best, using every millimetre of the calendar's most revered street circuit between the looming barriers.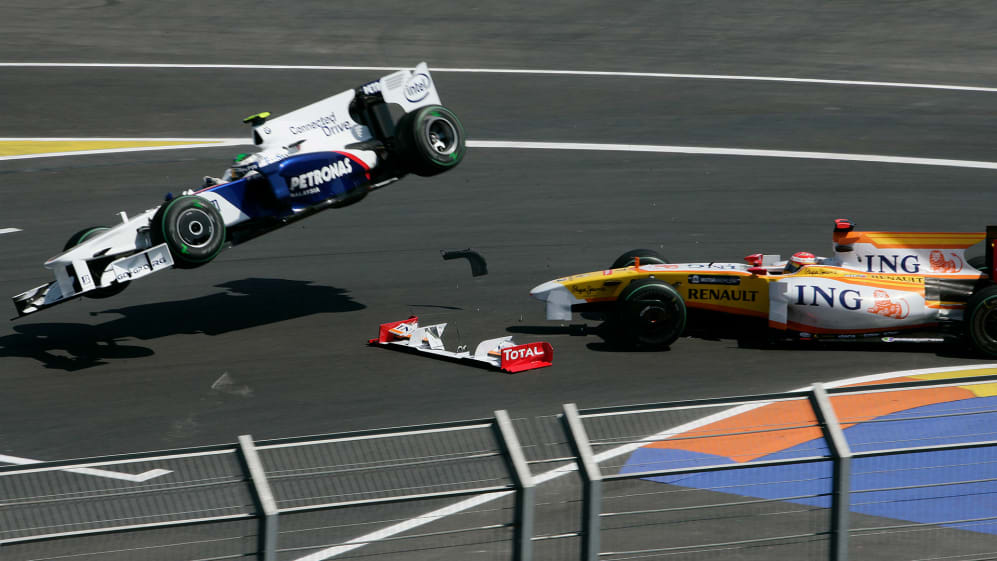 "There was one year I didn't race, I watched at Monaco [in 2010], I was lucky enough to get close to the circuit – even closer than you would normally get as a spectator which is already fantastic – and those two drivers to me stood out just visually, coming through the corners, [with] the car control they showed.
"And Hamilton was even more extreme with how much risk he took and how close he went to the barriers and to the walls, but he was far more inconsistent than Alonso," explained Heidfeld.
READ MORE: We're streaming the 1994 Japanese GP – here's why you should watch
"[But] I think this has changed," he added. "I think Hamilton has become more consistent and he is not going quite as aggressive and dangerously anymore, if you look at Monaco [as an example]."
Hear all about that and the rest of Nick's F1 career in the podcast above.
And to make sure you never miss an episode, subscribe to Beyond The Grid via Apple Podcasts, Spotify or your favourite podcast app and you'll have a new episode delivered to your device every Wednesday.