Podcast
Grosjean should have won races in F1, says former boss Boullier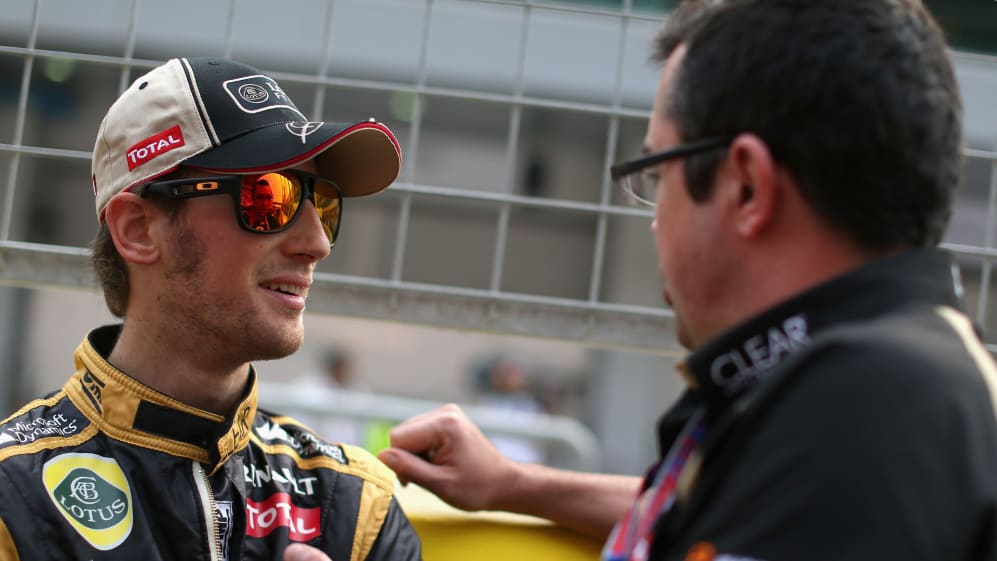 Barring a shock signing for 2021, Romain Grosjean's time in Formula 1 looks like it will draw to a close at the end of this season. But according to Grosjean's former Lotus boss Eric Boullier, had the cards fallen a little differently, the Frenchman would be leaving the sport as a multiple race winner…
Grosjean was informed ahead of the 2020 Portuguese Grand Prix that his services, along with team mate Kevin Magnussen's, would no longer be required at the Haas team that he joined for the squad's first season in 2016.
ANALYSIS: Why Haas have changed direction on drivers – and the key contenders to get the nod for 2021
But although as it stands, Grosjean will leave Formula 1 as a 10-time podium finisher – all of those coming with the Lotus team between 2012 and 2015 – former Lotus Team Principal Boullier is adamant that Grosjean had the talent to win Grands Prix, citing one race, the 2013 German Grand Prix fortuitously won by Red Bull's Sebastian Vettel, in particular.
"He was good enough and he would have [won races] actually," said Boullier, speaking on our Beyond The Grid podcast, released on Wednesday. "At the Nurburgring in [2013]… a Safety Car obviously gave Red Bull a chance to change their tyres, and then we lost it. He could have won this race – but he did enough podiums to show he has the potential to win."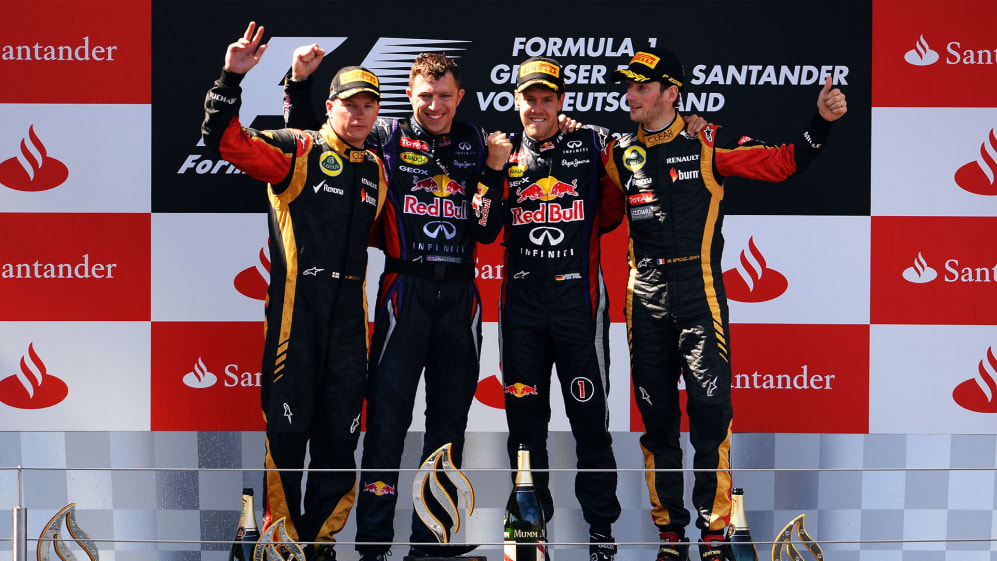 Grosjean endured an up-and-down return to Formula 1 in 2012 with Lotus, taking three of those 10 career podiums that year, but also being branded a "first lap nutcase" by fellow racer Mark Webber after a string of incidents, one of which led to a one-race ban.
READ MORE: Grosjean weighing up Hypercars and Formula E for 2021
And asked if consistency was the thing that had stopped Grosjean becoming a consistent race winner, and perhaps even an F1 champion, Boullier replied: "Definitely if you're a world champion driver, you need to have everything in place.
"I think Romain has the capacity to win races. He won championships in every category he raced in before, so he has all this. But F1 is a little bit more complicated, because you need to handle [pressure] and to gather people around you, plus being in the right team, with the right engine, at the right time.
"I think if you look at the years 2012 and 2013, Kimi [Raikkonen, Grosjean's Lotus team mate for those seasons] was special to make the team work for him and he delivered more, he had more podiums, he had two wins. But Romain was young at that time, and I think that's another [consideration].
LISTEN: Romain Grosjean on criticism, psychology and his racing future
"Kimi, obviously his racecraft is just unbelievable, he has this talent during the race to control everything," added Boullier. "I think Romain needs to be more in control… but the speed is there and obviously he couldn't show it at that time, because it was maybe a bit too early, and then he went to a team [Haas] where he didn't have the capacity to be on the podium. But still he did some amazing races with Haas and scored many, many points with them."
To hear more from Eric Boullier, including on his time with McLaren, his role as the managing director of the French Grand Prix and the challenges of handling Kimi Raikkonen during his wild years at Lotus, tune into his episode of Beyond The Grid in the player above – or listen on Apple Podcasts, Spotify, or your favourite podcasting platform.