Haas boss Steiner explains late Magnussen pit stop at Spa was for in-race tyre test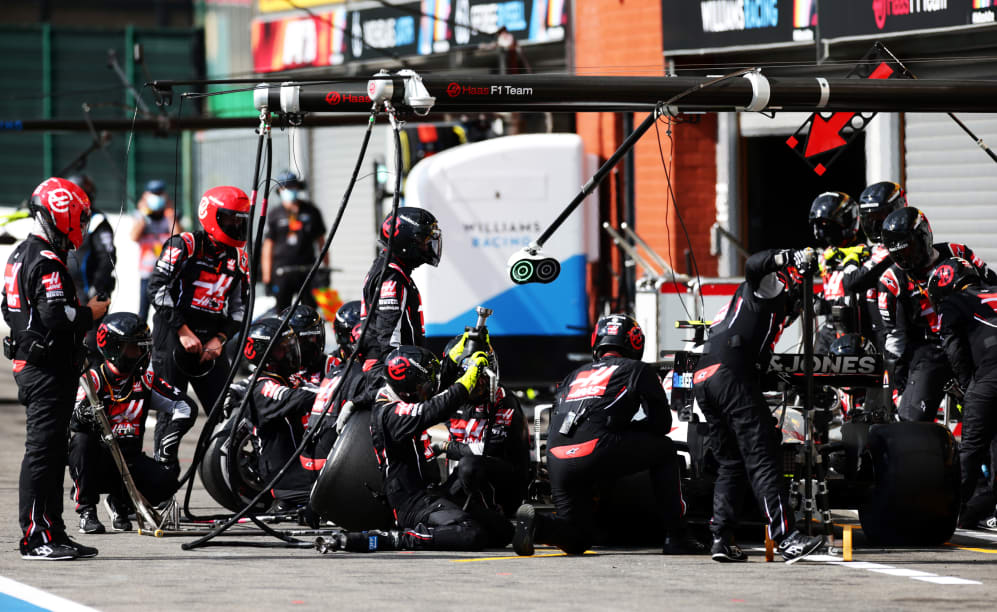 Losing out on much of Friday practice and knowing the car was uncompetitive at Spa-Francorchamps meant Haas opted to do some extra testing during Sunday's race.
Kevin Magnussen made a late pit stop for new soft tyres with nine laps remaining, dropping him to the back of the field behind Nicholas Latifi who had also stopped twice. The move resigned Magnussen to finishing last but Team Principal Guenther Steiner said he wanted to learn a bit more about the tyre behaviour and car performance when there weren't points on the table.
WATCH: Ride onboard with Magnussen for his lightning start in the Belgian GP
"I think Romain [Grosjean] did very well with the tyres until the last laps when he just ran out of it, and Kevin we saw the position and we just brought him in to put a set of C4s on to see how they work," Steiner said.
"It wasn't for performance or because the C2 was gone, it was to just see what can be done and it obviously didn't work because he didn't like them. In those positions you try to learn something because we lost Friday anyway, so it was just a little bit more testing."
Haas were in a race with Ferrari and Alfa Romeo throughout on Sunday, with Grosjean finishing just 1.8 seconds behind Charles Leclerc, but Steiner doesn't take much enjoyment from that fact that his car was more competitive compared to the works team than in recent races.
"Obviously you get a little bit of satisfaction out of it because at least you raced something, but honestly it's where we are. To be honest nobody is coming here to try and beat somebody for 13th or 12th position, that's not why you come here.
"When you are out there on Sunday afternoon at least you race something and are excited about it, but then when you think about it it's like you are really doing something which is not very satisfying - beating somebody who is struggling as well at the moment. So I don't get any satisfaction out of that."
READ MORE: 'Disappointed and angry' Binotto struggles to explain Ferrari's woeful pace at Spa
And Steiner is braced for a similar situation this coming weekend in Monza, but says that knowledge helps Haas deal with the challenge they have in front of them.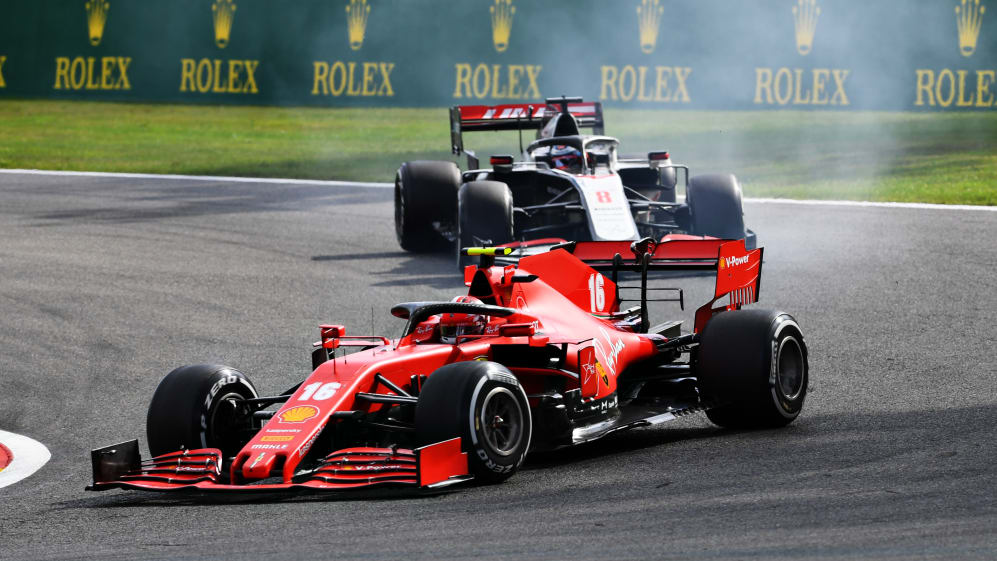 "There is no new power coming, the car will stay the same as well, so it will be deja vu in a week I guess. I don't know Mugello too much but I think it is a little bit less power-sensitive still.
"It won't be fantastic but I think Monza for sure will be a big challenge. We know that, we go into it knowingly and we just try to do our best the whole weekend. Just to try and get the best out of it whatever you have got - that's what you have to do in these positions."
READ MORE: The Winners and Losers of the 2020 Belgian Grand Prix