Haas stand-in Pietro Fittipaldi content with finishing race in Sakhir as he takes P17 on debut
Pietro Fittipaldi started his first Grand Prix knowing he would get a second attempt so views his Formula 1 debut as a learning opportunity to build on next weekend.
The Miami-born Brazilian stepped into the Haas in place of Romain Grosjean - who was injured in last week's terrifying crash in Bahrain - and by the start of the race he knew he would also be driving in Abu Dhabi. Fittipaldi was forced to start his first F1 race from the back of the grid due to power unit penalties and so helped give Kevin Magnussen a tow in qualifying before focusing on keeping out of trouble, but a late Safety Car gave him an opportunity to fight with the likes of Jack Aitken in the closing stages.
WATCH: 'Thank you for saving my life' – Emotional Grosjean meets his Bahrain GP crash rescuers
"I'm a little tired but I got through it," Fittipaldi said. "Physically I was well-prepared beforehand just with my training and everything, but I'm glad to have finished my first Grand Prix, that was the goal.
"We had a good battle at the end with Jack, I had Kevin in front of me as well and it was good to get some action in there. I learned a lot for my next race, that was the most important. I can say I finished a Formula 1 race and it's very difficult nowadays to make it to Formula 1 so I'm thankful to the team for the opportunity."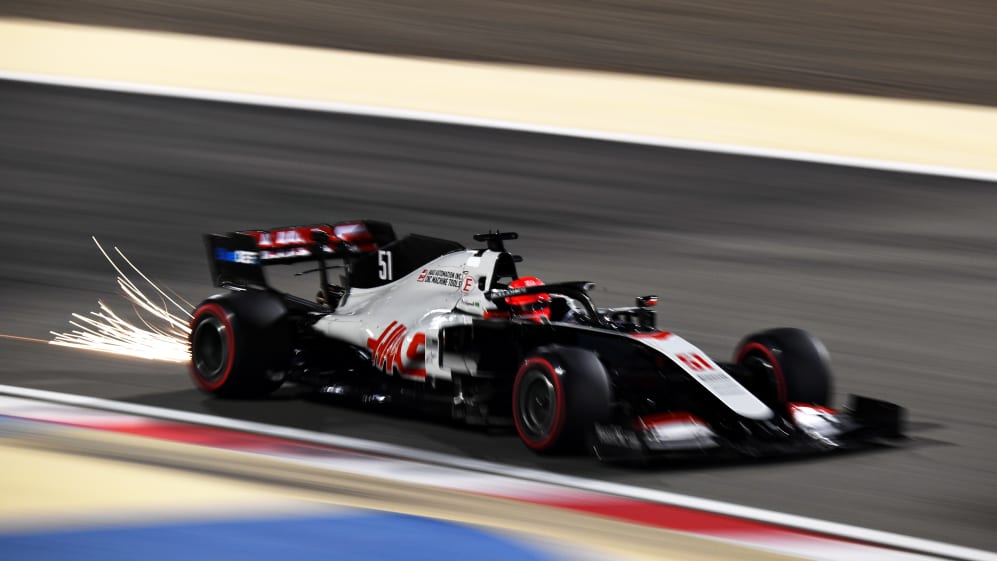 That's not to say the race was not without its challenges for Fittipaldi. Given his limited time to prepare he noted the difference in the way his car handled in clean air compared to a busy race situation, and he is looking forward to learning from the experience in Abu Dhabi next weekend.
"I felt pretty good, I'd just say in the initial part to the middle of the race when you're in a lot of traffic - that's something where in practice you don't really get a lot of that because you're trying to get clean laps. Then you're put into a race and you've got 10 cars in front of you with dirty air, you're accelerating out of the corner and the car just snaps out of nowhere. Things happen very unexpectedly.
READ MORE: The smoking gun that cost Mercedes and Russell a win in Sakhir
"That's something I had to get used to. My pace was quite good middle to the end. I have Kevin as a reference and when we had that restart I was trying to fight, but at the same time [I had to] be conscious that the goal was to finish. I fought Jack there at the end but I couldn't quite hold him. But it was a good race and I'm looking forward to the next one."
Oops! Error retrieving Twitter post
Fittipaldi impressed his team boss with his performance even if he highlighted a weakness, with Guenther Steiner admitting the amount of time since Fittipaldi was last racing any kind of car made his struggles understandable.
"I think Pietro did a great job, considering he drove the car for the last time a year ago and didn't participate in any racing series I think he did very well," Steiner said. "I spoke with him and he said he was not happy with how he was following cars and that he'll be better next time, and that's what he says was his biggest deficit.
READ MORE: Russell's proven he's world champion material – but it will be a tragedy if Perez isn't in F1 next year
"He lost a bit of the race craft because he wasn't doing it for a while and when following cars he still struggles with the car more than Kevin does. Looking at the data he said he just struggles more and needs to get used to it. But for me the most important thing is he did the whole race and didn't put a foot wrong. Kevin is not in the top 10 anyway so if you compare it with Kevin it's respectable."